'Disruptors' Exhibition Showcases Rem D. Koolhaas & Joey Ruiter's Conceptual Approach to Automotive Design
The artists rework a Lamborghini, motorcycle, skateboard and more.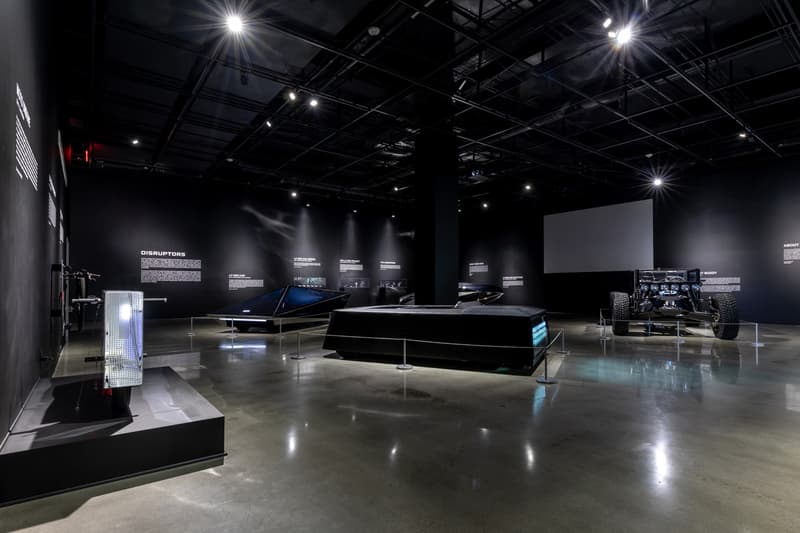 1 of 9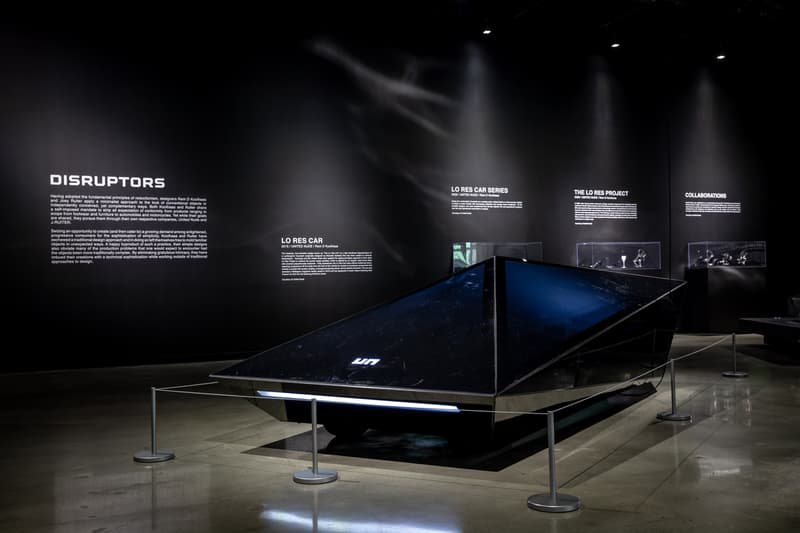 2 of 9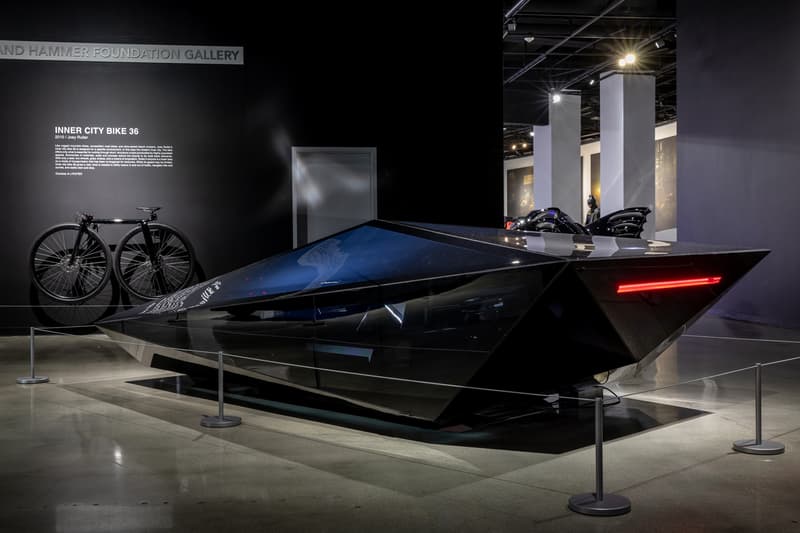 3 of 9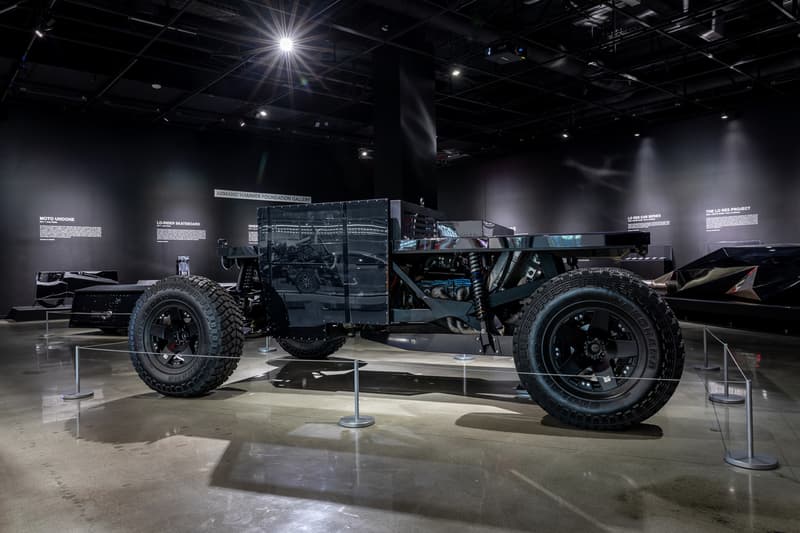 4 of 9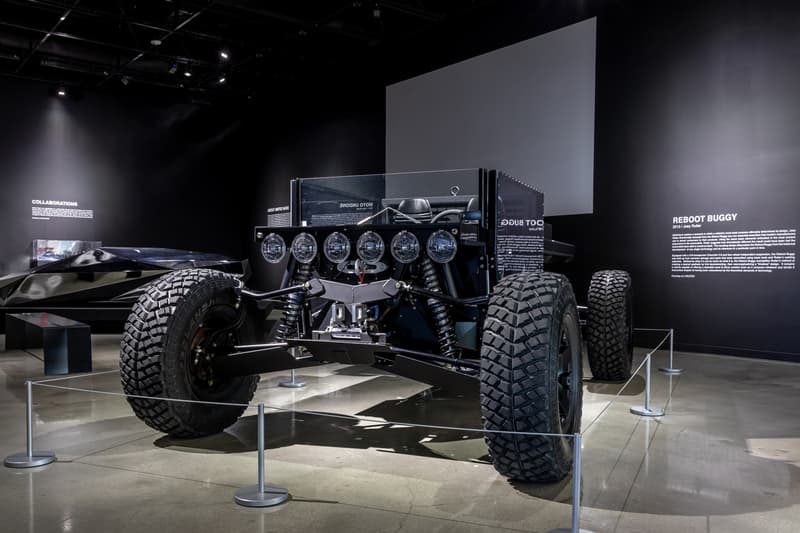 5 of 9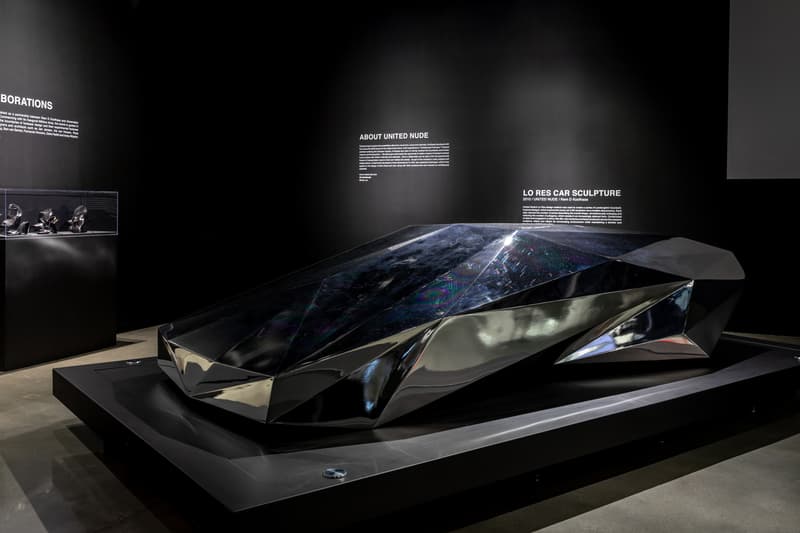 6 of 9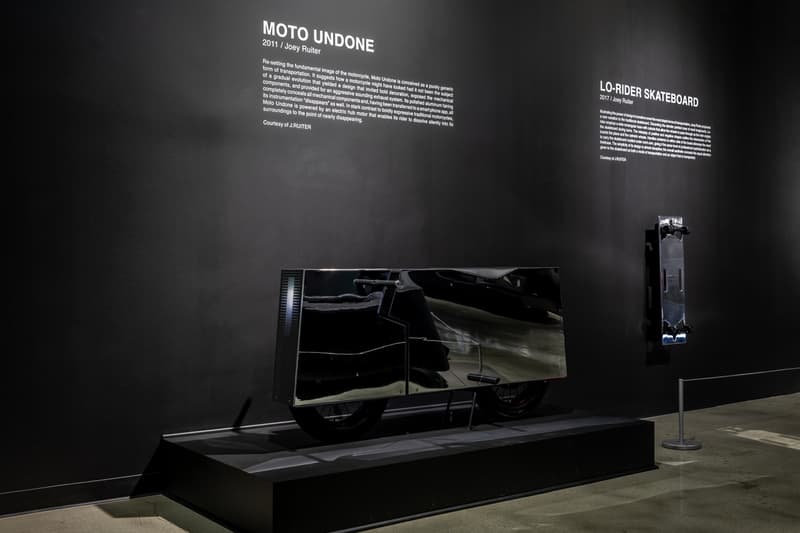 7 of 9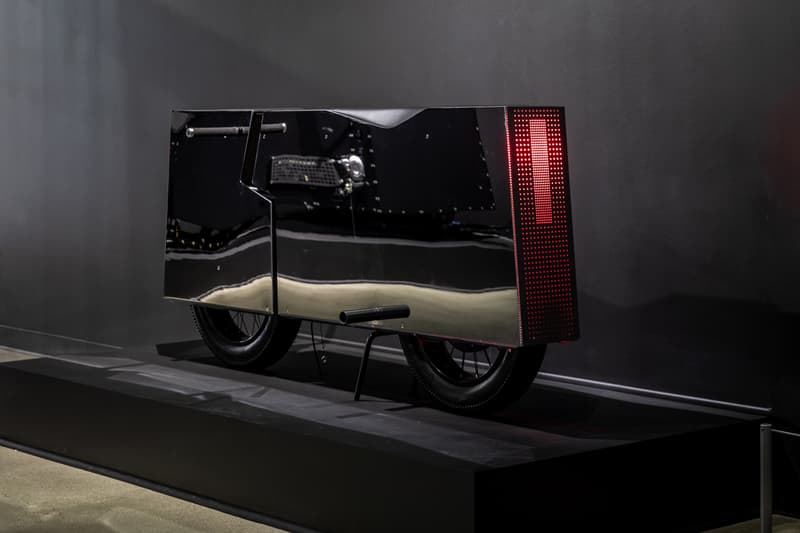 8 of 9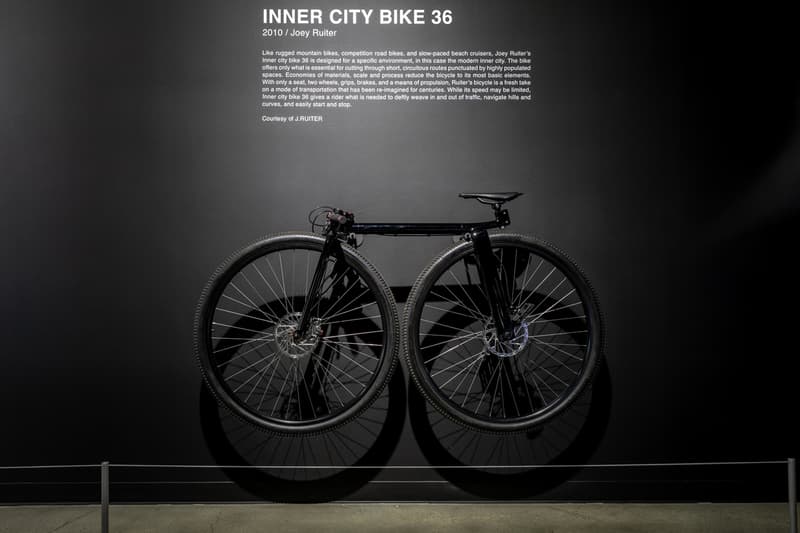 9 of 9
A new exhibition on display at the Petersen Automotive Museum in Los Angeles seeks to highlight "Disruptors" Rem D. Koolhaas (nephew of architect Rem Koolhaas) and Joey Ruiter's avant-garde approach to creating. Giving the floor to the two conceptual designers, the installation showcases how Koolhaas and Ruiter each envision different vehicles through a minimalistic, yet functional lens.
Highlighted works include Koolhaas' Lo-Res Car Sculpture, which imagines a Lamborghini Countach through the perspective of 3D resolution, as well as Ruiter's Moto Undone city bike, a boxy and simplistic take on the typical motorcycle. Other futuristic modes of transportation conceived by Ruiter include rectangular cars, carbon fiber skateboards and a deconstructed buggy truck. Meanwhile, Koolhaas has also put his spin on everyday items like pumps, sunglasses and bracelets, showing off his knack for unconventional fashion design.
"'Disruptors' is a critical analysis on how two designers with backgrounds in fashion, architecture and industrial design have come to perceive the automobile," said Petersen Automotive Museum Executive Director Terry L. Karges. "This exhibit is unlike any other we've presented in the past because the content challenges common perceptions of vehicles, and the presentation is appropriately unconventional in its aesthetic."
The "Disruptors" exhibition is on view now until March 15, 2020.
For more art news, take a look at teamLab's latest immersive exhibition entitled, "A Forest Where Gods Live."
Petersen Automotive Museum
6060 Wilshire Blvd.
Los Angeles, CA 90036