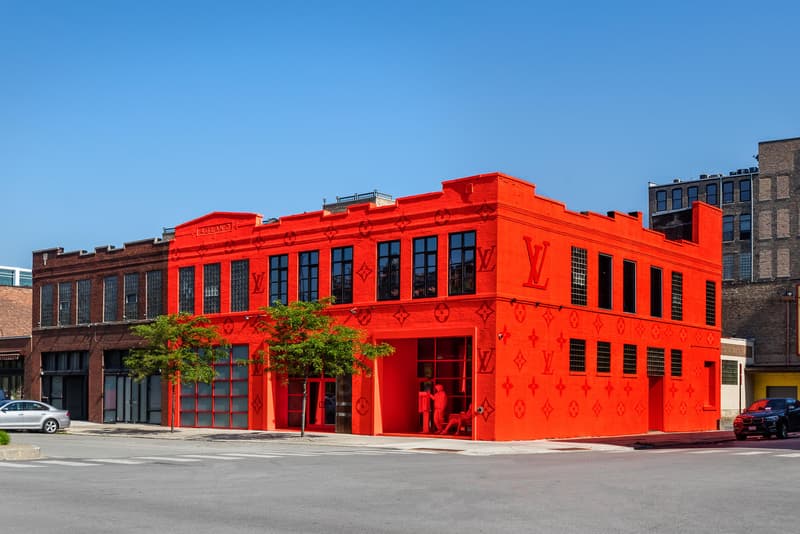 1 of 2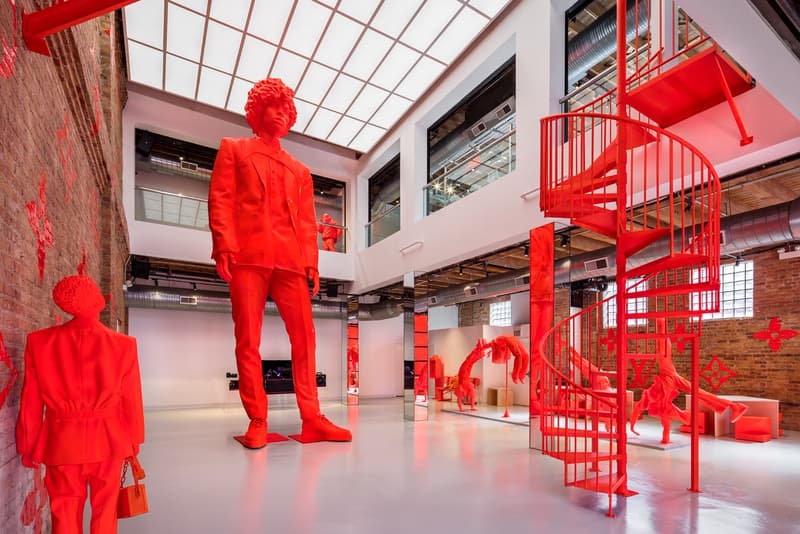 2 of 2
Inside Louis Vuitton and Virgil Abloh's Limited Chicago Residency
Fully embracing the collection's bold orange theme.
---
Earlier this week, we received word that Louis Vuitton would be holding a limited residency in Chicago to coincide with Virgil Abloh's "FIGURES OF SPEECH" exhibition at the Chicago Museum of Contemporary Art. The residency would include a limited pop-up shop where Abloh's anticipated orange low-top LV sneakers, along with a bevy of other monochromatic wares including hats, sunglasses, belts and bags would be released exclusively for the occasion.
We now get a first look at the temporary location on West Randolph Street, which embraces the neon-hued theme both inside and out. The exterior of the building is covered in orange with LV print throughout, while the interior includes a painted spiral staircase with props like statues, benches and phone booths positioned across the warehouse–all draped in orange. The familiar monogram design also makes an appearance inside the exposed brick walls. The residency will be open to the public starting today, June 8th until July 7th, 2019 in celebration of LV's Men's Fall/Winter 2019 collection. Take a closer look inside the exhibition via the Instagram posts below.
Louis Vuitton Menswear Chicago Residency
1100 West Randolph
Chicago, IL 60607
June 8-July 7, 2019
Hours:
Monday – Thursday: 11 a.m. to 7 p.m.
Friday – Saturday: 11 a.m. to 8 p.m.
Sunday: 12 a.m. to 8 p.m.