Drake and Chris Brown's Latest Track is a Smooth R&B Banger
Dubbed "No Guidance."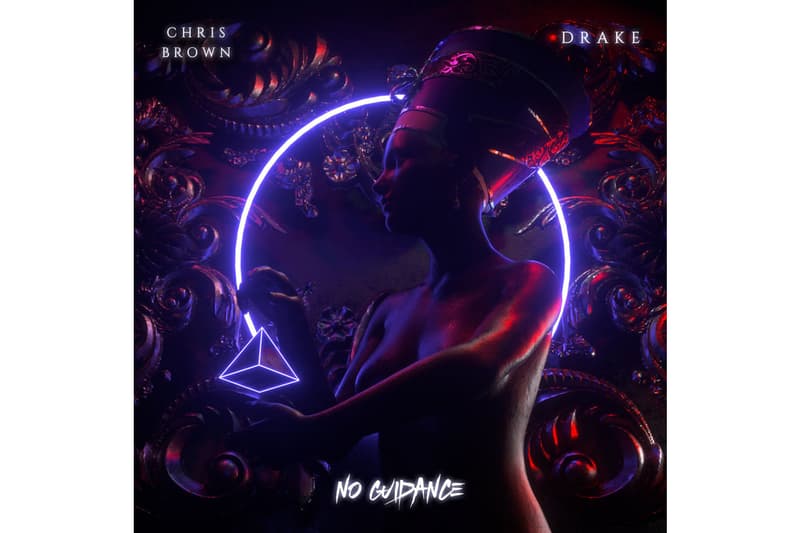 Those lucky enough to attend Chris Brown 30th birthday party back in May might remember they were hit with a special surprise preview of Breezy's new track with Drake. And fans who have been patiently waiting for it can be pleased to know that it has just released.
The latest song is called "No Guidance" and arrives ahead of Chris Brown's upcoming 30-track album. The song starts off with Drake's signature flows backed by dreamy, spaced-out synths and hi-tuned percussions — a combination of familiar Drizzy sounds that fans will appreciate. Set at midtempo, a sticky R&B hook is sung by Drake: "You got it, girl, you got it." Soon after, Chris Brown takes over with dynamic vocals that bring the track to higher octaves with catchy melodies.
Brown's upcoming album Indigo will roster a lineup of such artists as Nicki Minaj, Juicy J, Gunna and Lil Wayne, to name a few.
Scroll below to listen to the latest collaborative track "No Guidance" by Chris Brown and Drake.
In other related news, Polo G has dropped his debut album Die a Legend.