Best New Tracks: Future, Tyler, The Creator, Meek Mill, Ab-Soul & More
This week's best projects, visuals and singles.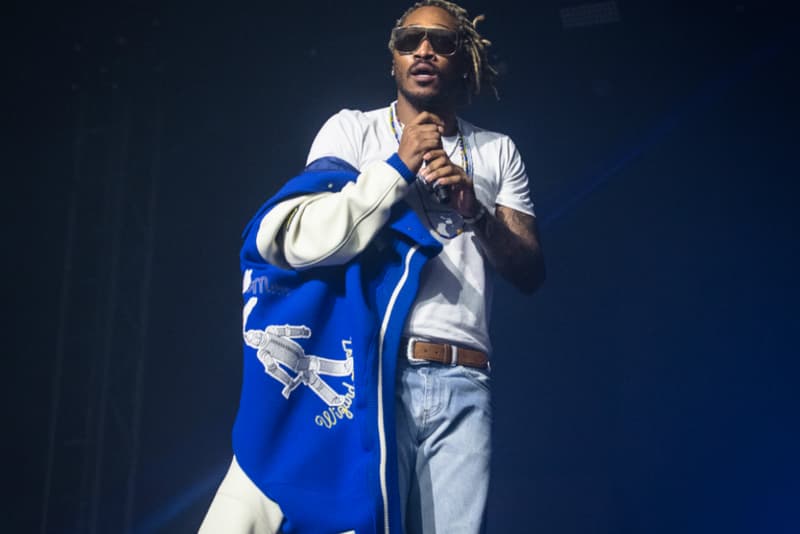 Last week, our Best New Tracks series spotlighted new releases from Skrillex, Boys Noize, Phantogram and others. Now, we're honoring the latest deliveries from Future, GoldLink, Tyler, The Creator, Tee Grizzley, Kembe X, Meek Mill, Big K.R.I.T. and more.
Tee Grizzley – Scriptures
A little over a year after the release of Tee Grizzley's debut studio album Activated, the Detroit rapper is back with a new LP. Known as Scriptures, Tee Grizzley's latest finds him serving up 14 new tracks and linking up with YNW Melly and A Boogie Wit da Hoodie for standout collaborations. The album boasts Timbaland as its executive producer, with the majority of its selections featuring Timbaland's name in their credits; Chopsquad DJ's work is also featured prominently on Scriptures, while "Add Me Up" was produced entirely by "First Day Out" producer — and one of Detroit's most talented beatsmiths — Helluva.
Future – Save Me
Several months after releasing his commercially-successful studio album Future Hndrxx Presents: The WIZRD, Future is back with a new EP dubbed Save Me. Made up of seven new original records, Save Me finds Future going in completely solo over the EP's duration. The project was originally previewed and teased earlier this week, with Future taking to Instagram to introduce the effort. Sonically, this latest offering from Future unfolds like a well-rounded showcase of his most recognizable styles. Notably, Enfants Riches Déprimés founder and designer Henri Alexander Levy is also responsible for Save Me Up's artwork and visuals.
Kembe X, Jay Rock, Ab-Soul & Zaacari – "Raised A Fool"
In the three years since Kembe X released his debut studio album Talk Back, the talented rapper has been relatively quiet on the new music front, having only dropped one lone solo single — 2018's "Exclamation." Now, Kembe X is back with his biggest release since 2016: "Raised A Fool." Notably, "Raised A Fool" features Jay Rock, Ab-Soul and Zacari; it's already impressive enough when an underground artist lands a coveted TDE feature, but Kembe X pulling in three on one record is quite the feat.
Meek Mill – "Oodles O'Noodles Babies"
Meek Mill revisits his most recent full-length studio album Championships for a powerful new music video. Linking up with renowned director Will Ngo, the Philadelphia rapper provides the visual component for Championships fan-favorite "Oodles O'Noodles Babies."
Big K.R.I.T. – "K.R.I.T. HERE"
Big K.R.I.T. is revealing plans to release a new studio album known as K.R.I.T. IZ HERE, following a theme he started with his 2010 mixtape K.R.I.T. WUZ HERE. To introduce the LP, the down-south champion is serving up its lead single, the Camper-produced "K.R.I.T. HERE." K.R.I.T.'s last major project came in the form of a three-part EP series, which he turned into a compilation album and released earlier this year. K.R.I.T. IZ HERE will hit streaming services and similar platforms later this year, and will continue its creator's current independent streak.
GoldLink, Tyler, The Creator & Jay Prince – "U Say"
On June 12, GoldLink will release Diaspora, the full-length follow-up to his 2017 project At What Cost. Further supporting Diaspora, the DMV represenative unelashes the LP's biggest single yet: a funky, dancefloor-tailored collaboration with Tyler, The Creator and Jay Prince titled "U Say." GoldLink previously promoted Diaspora with a lead single known as "Joke Ting."
Gloss Gang – Money Brower Respect 2
Brooklyn group Gloss Gang served up their first mixtape in 2014, Money Brower Respect. Five years later, the East Coast crew are back with their full-length follow-up, Money Brower Respect 2. Gloss Gang's Money Brower Respect 2 LP features 12 new tracks, and boasts production from Harry Fraud and others. Notably, this project comes to us via Payday Records.