Where To Buy A Patek Philippe
Authorized Dealer vs Grey Market vs Secondary Market.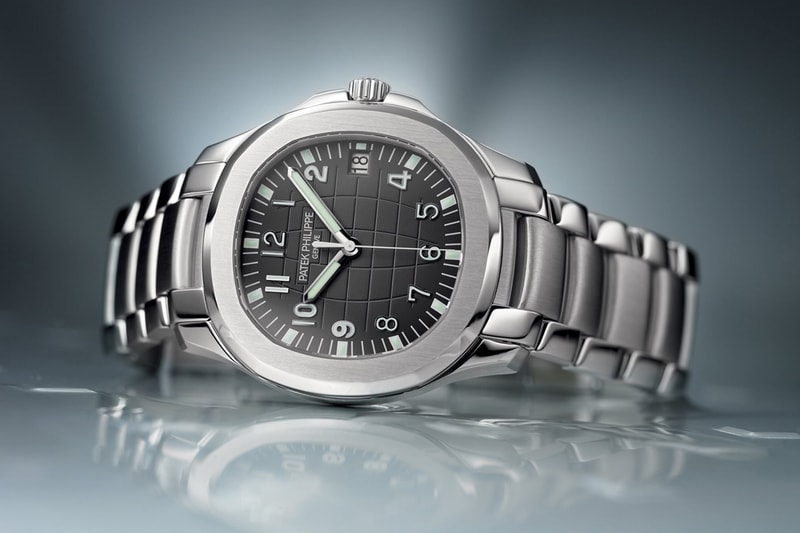 When buying a Patek Philippe, you have limited options on how and where to acquire one. First, you need to decide if you want a new or used watch. If you decide on a new watch, you have three points of sale at your disposal: (1) Patek Philippe Salons, (2) Authorized Dealers (ADs), or (3) non-Authorized Dealers (non-ADs). This tripartite market of Salons, ADs, and Non-ADs is common with other brands as well. The Patek Philippe Salons are a fantastic place to see the entire line of watches that Patek Philippe offers while getting the true VIP experience — but don't expect any kind of discounts. ADs are a great place to be able to see and purchase new Patek Philippe watches in the United States, where there are no Patek Philippe Salons. Plus, if you develop a relationship with the AD, you may even be able to get a discount on some models. The third option is non-authorized dealers, of which there are different types that we will discuss in further detail. If you want a used watch, then you really only have one option — the non-ADs. You could also buy from a private party, but that can be very risky. Buying from a non-authorized dealer is ideal when trying to find a rare or discontinued timepiece. Non-ADs can also help you secure a discount on lesser-in-demand timepieces. But keep in mind that unlike ADs, there is no set price to which non-authorized dealers are bound, so you should expect some of those harder to get pieces to command huge premiums.
Patek Philippe Salons
The Patek Philippe Salons are owned and operated by Patek Philippe SA. There are three Patek Salons in the world: located in London, Paris, and, of course, Geneva. These Salons are more than just points of sale for Patek Philippe; rather, they are an immersive experience of the brand itself. The Salons carry the entire current collection of over 200 different Patek Philippe models. This gives buyers and admirers alike a chance to see watches in person that they have only seen in pictures, such as the exceptionally rare 5231J World Timer or a Grand Complication piece, such as the 5208R.
But don't get your hopes up. The 200+ models on display are not for sale; they are simply there for people to see the entire collection in one place. The Salons' aesthetics are characterized by dark woods, soft leathers and crystal chandeliers, giving visitors an undeniable feeling of old European tradition mixed with modern elegance.
As with anything else, buying a watch from the Salon has its positives and negatives. Some of the positives include buying and forming a relationship with Patek Philippe directly as opposed to one of their third-party authorized dealers. This can help you if you have your sights set on some very rare application-only pieces or a watch that is an insider's secret, meaning no one knows it's even being offered or produced. For example, around 2015 the Geneva Salon offered to a very few select clients a 5711 Nautilus in a metal that people had been requesting for years: platinum. This version was identical to the steel version, except for a small diamond fitted on the bottom of the bezel (which is a signature feature of all platinum Patek watches), a thin platinum frame around the date cutout as well as an ever-so-slightly brighter blue dial. It is rumored that less than 50 of these were made and that they were only attainable through the Geneva Salon.
But buying a watch from a Salon is no cake walk: doing so means you are competing with many high spending clients (seven figures a year) that frequent these Salons who will fight to get the rare pieces. And needless to say, the competition is fierce. Also, discounts are never offered at the Patek Philippe Salons, so we suggest not asking.
Authorized Dealers
The Authorized Patek Philippe retailer (AD) is the most common point of sale to buy a new Patek Philippe watch. Because there are no Patek Philippe Salons in the United States, buying from an AD is the only option if you want to buy a brand-new piece. There are 78 Authorized Dealers of Patek Philippe watches in the United States. These authorized dealers are owned and operated by third-party owners and not by Patek Philippe. Patek authorizes and licenses these third-party-owned stores to sell its watches. Most ADs in the United States have a very limited number of pieces in their showrooms at any one time. This can make it very difficult to view or try on a watch in which you may be interested. The flip side is that it is much easier to form a relationship with your local AD than it is with a Salon, which can make or break your chance of getting a hard-to-get Patek like the 5712/1A or an application piece such as a 5231J.
Patek Philippe ADs are contractually prohibited from selling watches over the phone to strangers or to people who are out of state – they may only sell to their local clients. This is designed to keep the ADs from competing with each other and also gives clients a chance to connect with their local dealer and form a relationship with the brand. Because you are not competing with clients from all over the world like you would be at a Salon, getting a rare or hard-to-get watch will be easier through an AD for the average non-billionaire client. Another benefit of buying through AD is that they are only allowed to charge the retail price, which is set by Patek Philippe. Many of these watches sell for over retail prices on the secondary market so to get them from the AD at retail can take many years and a very solid relationship with them is a must. When buying your watch from an AD, it is possible to get a discount on most Calatrava, Complicated, and Grand Complication watches. But this is at the discretion of each AD and, of course, depends on your relationship with them.
One particular authorized dealer worth discussing is Tiffany & Co. Its relationship with Patek Philippe dates back to 1851, which makes it the longest-serving AD of Patek Philippe watches in the United States. Tiffany & Co. offers Patek Philippe style boutiques to view and purchase in their Beverly Hills, New York, Honolulu, and San Francisco locations. Today, Tiffany & Co. is the only AD that is allowed to stamp their name on the dials. This minor modification, mixed with the tradition and history that Patek Philippe and Tiffany & Co. share, makes for instant grail watches. For example, a normal 5711/1A trades on the resell market for $65,000. A Tiffany & Co. stamped 5711/1A would sell for at least $125,000. The power of the Tiffany stamp is undeniable, and the demand is overwhelming. In fact, for certain models that have 10+ year wait times, Tiffany has stopped accepting names on its waitlists. Keep in mind that much like a Patek Philippe Salon, Tiffany & Co. does not offer any discounts.
Non-Authorized Dealers
Non-authorized dealers include resellers as well as grey market dealers. A reseller is a watch dealer that sells new and used watches without being authorized by the brand. Resellers do not get their inventory directly from Patek Philippe, but rather from other sources such as private parties and other dealers. A "grey market dealer" is a common term but misused 99% of the time. A grey market dealer is a person who goes from country to country buying brand new watches in one and selling them in another. Capitalizing on global currency fluctuations, these dealers lookout for a currency drop in one country, buy up its inventory (even at full retail) and bring the watches to another country where the currency is stronger, selling for higher profits. Most often, these grey market dealers are selling to other dealers and stores, not directly to end-user clients.
As with Salons and ADs, buying from a non-authorized dealer has its pros and cons. A non-AD is a great place to go when you are looking for a watch that is nearly impossible to get, like an Aquanaut 5167A. This watch has a 3-year waitlist at ADs. If you do not want to wait, non-ADs will have one available immediately. The downside, though, is that unlike authorized dealers, non-ADs can charge more than retail and they will do so if the market supports it. As an example, an AD can only charge $39,870 USD for a Patek 5712/1A. Non-ADs are asking $80,000 USD because the waitlist to get them for retail is years long and demand far outpaces supply. Non-authorized dealers can also be a great resource to get discounts on watches that are not tough to get, like a Patek Philippe 5227J Calatrava.
Finally, a non-authorized dealer can also be a great place for you to sell your watch. That being said, a major drawback to using a non-AD is that the paperwork most likely will not be filled out in your name. That does not affect the watch's warranty, but some people prefer to have their name on the watch's paperwork. The golden rule I always give my friends when dealing with non-ADs is "always buy the seller." If you are buying the watch from a trusted and well-known non-AD, the watch will always be what you expect and if it's not, it can be easily returned. Many non-ADs sell their watches through their own websites or through specialized forums such as watchuseek and rolexforums. These forums are a great place for dealers as well as private collectors to buy, sell, and trade watches.
David Farkas is the founder of Swiss Watch Time and graduated from the University of Arizona's Eller College of Business with a Bachelor's degree in Accounting. He has had a passion for watches from a very young age and has been an avid collector of Patek Philippe and Rolex for over ten years. He has used his education and zeal for watches to pursue a career in the field he loves. David is passionate about helping new buyers enter the world of fine Swiss watches as well as helping the most seasoned collector attain their grail watches. He is also an expert on Patek Philippe watches and has operated online under the screen name "Perpetualman88."