Fashion Schools Grapple With How to Approach Streetwear
Can schools find an institutional take on a rebellious style?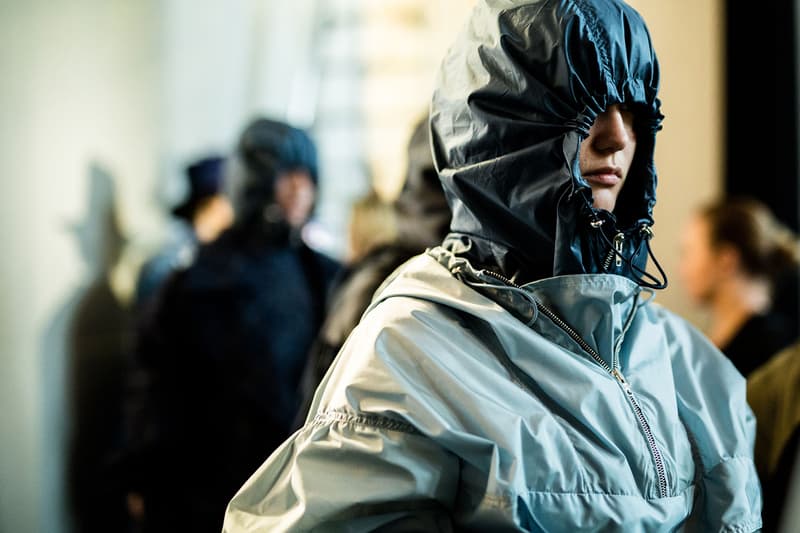 1 of 5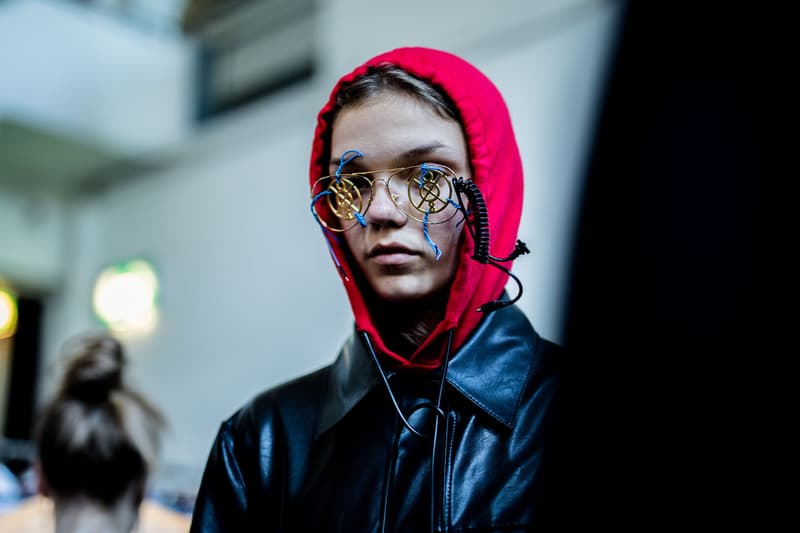 2 of 5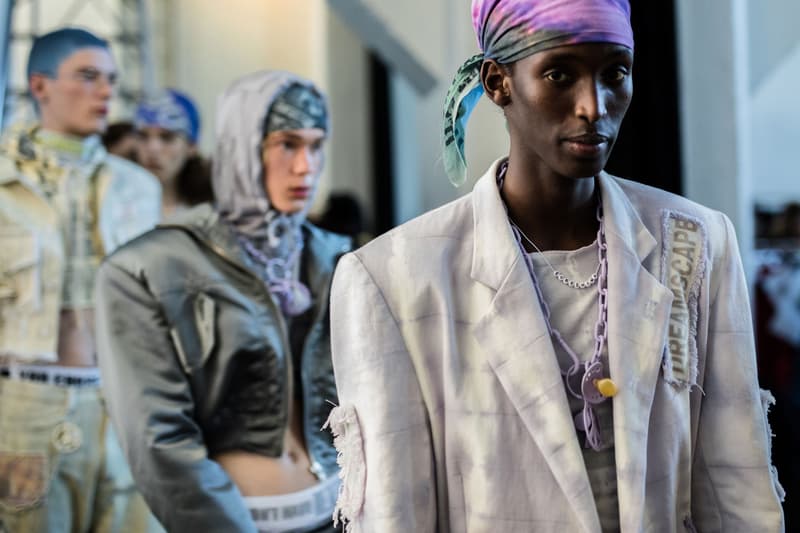 3 of 5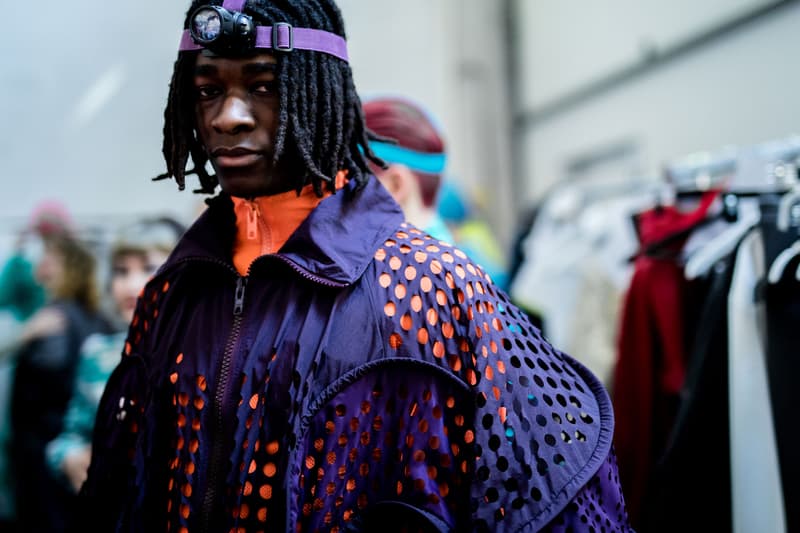 4 of 5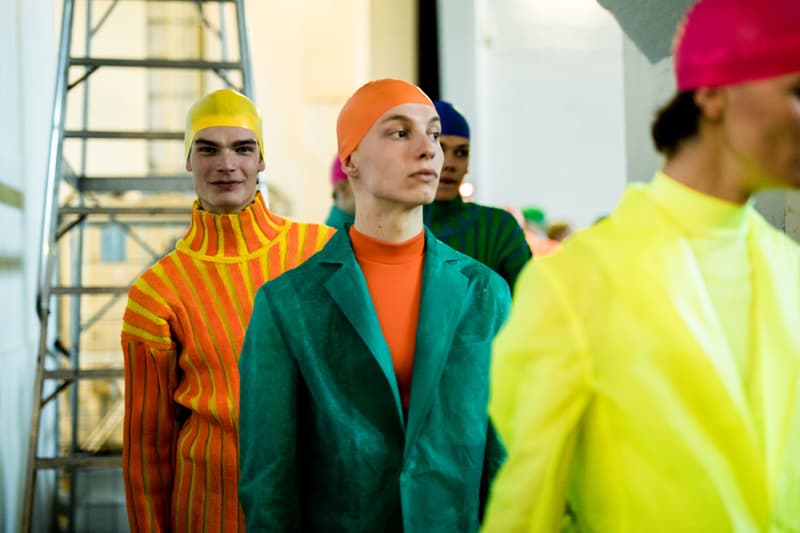 5 of 5
This May, New York City's Fashion Institute of Technology hosted its annual Future of Fashion runway show. As usual, 2019's presentation celebrated the work of its graduates in fashion design, with students presenting work across the genres of sportswear, knitwear, children's wear, special occasion and intimate apparel. The difference is that this year the university added a new category for its students to try their hand at — street style and athletics. "This is the first Future of Fashion show that's featuring athleisure and streetwear," celebrity stylist Kesha McLeod, one of the judges for FIT's street style and athletics capsule, said ahead of the runway show.
And FIT is not the only school to formally recognize streetwear's relevance. Ahead of its own graduate fashion show in May, Brooklyn's Pratt Institute chose none other than Dapper Dan to honor Kerby Jean-Raymond of Pyer Moss with its 2019 Pratt Fashion Visionary Award.
But the inclusion begs a question: how can an institution like a fashion school incorporate streetwear into its curriculum? Is it possible to "teach" a genre that is rooted as much in culture as it is in technique? And if so, does institutionalizing the genre effectively neuter streetwear's rebellious edge?
For FIT, the introduction of the new category is simply a response to evolving styles. "Every generation of student brings with them a new perspective, and streetwear is the most current example. This is what makes fashion vital— what we wear represents who we are," says FIT's Chair of Fashion Design Eileen Karp.
"Knowing how to realize your vision is in no way a compromise, it is essential and empowers the emerging designer," she adds.
To judge the street style and athletics capsule, FIT invited McLeod and FIT alumni Christopher Bevans. Bevans, who was a global design director for Nike and creative director for Billionaire Boys Club before founding his own brand DYNE, says FIT has evolved its curriculum significantly since his time there. Back then, the school didn't so much as have a menswear component let alone streetwear.
"I think that the new dean [Troy Richards] and [President Dr. Joyce F. Brown], they are well aware of street culture," Bevans tells HYPEBEAST. "And they're listening to the voices of the students and the professors, and they are doing a beautiful job to continue to keep FIT relevant and cutting edge and innovative."
Tuomas Laitinen, senior lecturer at Aalto University in Helsinki, is a bit more skeptical of such overt labels. "We don't really believe in categories. Something like trends, it's a bit of a dangerous word in a way. It's more about finding the individual path of a student," he told HYPEBEAST ahead of Aalto end-of-year Näytös show.
Aalto, which was recently named one of Business of Fashion's top fashion schools for 2019, may not "teach" streetwear directly, but clothes at the Näytös 2019 show, which took place this past month, certainly presented a streetwear aesthetic. Students created pastel-colored suiting reminiscent of Louis Vuitton's menswear by Virgil Abloh and zippered, functional outerwear calling to mind Errolson Hugh's ACRONYM.
But Laitinen finds his students are moving in a far more formal direction, perhaps representing a generational shift where wearing a tracksuit is no longer such an act of rebellion. "Actually it was more streetwear, more sportswear-y before. Now it's tailoring," he says. "They're more attracted to formality. It's funny, in my generation it was all about breaking formality."
"We don't really believe in categories. Something like trends, it's a bit of a dangerous word in a way."
For Laitinen, the difference in approach might be due to the fact that, as he sees it, American schools like FIT, Parsons and Pratt take a more "commercial" approach when compared to their European counterparts. "Saint Martins or Antwerp or Vienna and the other schools, our point of view is more kind of defined to make students dig really, really deep to things they are interested in. And if it happens to be streetwear or sportswear, then we're one hundred percent embracing it," he says.
But Laitinen brings up a crucial point in the question of bringing streetwear to schools. In an age where streetwear covers the gamut from casual brands like Stüssy to formal, luxury fashion from the likes of Off-White™, how does one even define what streetwear is?
For Rachel Lift, visiting professor of fashion at Pratt, that answer can change depending on the context. "It signifies a specific fashion market and the garments – sneakers in particular – that are sold there," she tells HYPEBEAST. "It is also an umbrella term that is problematically used to group black designers, whether or not they are making clothes that are sold in the streetwear market."
However, in the educational sense, Lift says the term "streetwear" can be used to ask students to contemplate designs "outside of the established hierarchies of the industry," and to think of cultures left out of the mainstream fashion conversation. "Because of its connection to hip-hop, 'streetwear' serves as a prompt for thinking about diversity and inclusion in the fashion industry – a theme that we also address in fashion education," she says.
FIT offered an interesting solution to this conundrum of how to "define" streetwear; the street style and athletics pieces in its Future of Fashion show were not relegated to a separate category, but instead students within each discipline — sportswear, knitwear, children's wear, intimate apparel and special occasion — were invited to apply a street style and athletics lens to their graduate pieces if they chose.
In the case of the winner of the street style and athletics capsule, Gwen Hines, that ability to combine athleticwear with a contrasting style proved successful. Hines, who specializes in formal wear, created a striking evening gown with athletic materials like scuba and mesh. "I chose to take part in the athletic capsule collection because I saw it as a challenge. I wanted to push myself out of my comfort zone and this is exactly what happened," she tells HYPEBEAST. "Before this, I never had much of a relationship to athletics/streetwear. I chose to specialize my studies to special occasion design so, this style was very new for me."
That lack of immersion in streetwear culture may ruffle the feathers of certain hypebeasts who want to keep streetwear to an underground genre. But for Bevans, recognition in other areas of fashion is a boon for streetwear. "I think it's just important that we keep pushing and being innovative to have a seat at the bigger fashion houses, and it starts from here," he says.
And not only that, but in the age of social media, going mainstream is a foregone conclusion for just about any genre. "I think social media has now just kinda made everything kinda mainstream," he adds. "So if you think you're underground, you probably shouldn't be on social media, then."
"I think it's just important that we keep pushing and being innovative to have a seat at the bigger fashion houses, and it starts from here."
Fashion schools aren't the only institutions to bring streetwear to the spotlight, after all. In 2018, the CFDA honored Supreme's James Jebbia with the Menswear Designer of the Year Award, a decision that invited its own share of backlash. Bevans, however, sees that decision as a due recognition of streetwear's influence. "That just goes to show, there's no denying just how street style is truly fashion. It's just another chamber of fashion and it's a serious business that has to be respected," he says.
Laitinen agrees that streetwear's time in the underground is over. "We have no subcultures anymore. We just go on this merry go round," he says. He may not believe in teaching streetwear, but that doesn't mean schools should remain static.
The way forward, Laitinen sees, is for universities to offer students a chance to experiment with technical innovations. "It's more like keeping up with techniques and materials. That's become kind of where we have to keep up," he says. "You explore and you use machines you're not supposed to. That's the whole point of fashion education. Because you can't really teach people how to design."
The latter point may never change, but students' access to streetwear knowledge certainly has. Kim Jones has ascribed role at influential streetwear agency Gimme5 during his student days as giving him a unique point of view compared to his fellow Central Saint Martins alum. Nowadays, students can find streetwear influences all around them, whether they're looking for them or not.