As Kim Jones Departs, Will Louis Vuitton Abandon Streetwear?
We look back at the designer's legacy and what the future could hold.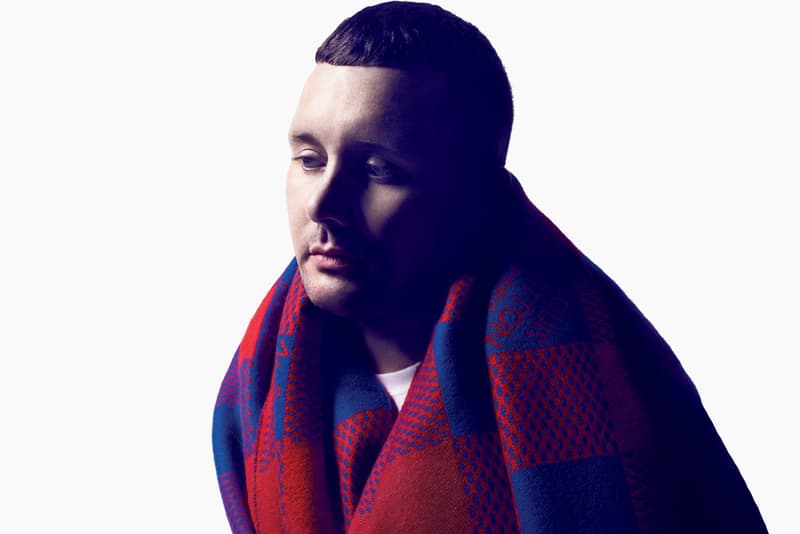 After seven years as Louis Vuitton's men's artistic director, British designer Kim Jones has announced that the upcoming Fall/Winter 2018 collection will be his last. Jones' legacy is impressive, with his work influencing the likes of Virgil Abloh — the two met through mutual friend Kanye West — and his streetwear sensibilities being the driving force behind Louis Vuitton's blockbuster Supreme collaboration. The departure is not only notable, but also relatively surprising — although Jones was rumored to be in talks with Versace last year — and leaves the LVMH-owned house with a big hole to fill.
"Kim Jones brought a sense of youthfulness and multiculturalism at Louis Vuitton," fashion journalist and critic Angelo Flaccavento tells HYPEBEAST of the designer's influence, "and a distinct fashion sensibility that felt relevant because it was not too fashion-y." The most obvious example of this is the joint collection with Supreme, which allowed the fashion house to capture relevance in a completely different market, and was something that worked — in a large part — due to Jones' background.
Whilst at university, Jones worked with Gimme5, a London-based distribution agency widely regarded as one of the most influential forces in British streetwear, both historically and currently, where he met the likes of Jun Takahasi, Hiroshi Fujiwara and Nigo. After this, the young designer founded his own line, drawing influence from rave and youth culture, before collaborating with Umbro and working on West's scrapped Pastelle line. This gave Jones an important streetwear pedigree, allowing him to easily straddle the boundary with high fashion.
Flaccavento describes the Supreme collaboration as "Jones-ignited" as well as stating his belief that it will "probably be the template" for much of Louis Vuitton's next evolution. Another voice keen to praise the importance of the collection is Selfridges' Menswear director Bosse Myhr, who believes "we will be talking about the Supreme collaboration for years to come." For Myhr, the collection was just one instance of Jones' visionary work at the label: "Kim Jones has done a truly incredible job at Louis Vuitton and has propelled menswear into new heights of creativity and commerciality," he explains, "his passion for collaborations has left such an important mark not just on Vuitton but the entire industry."
"Kim Jones has done a truly incredible job at Louis Vuitton and has propelled menswear into new heights of creativity and commerciality. His passion for collaborations has left such an important mark not just on Vuitton but the entire industry."
As Myhr says, Jones' influence has extended through the fashion industry as a whole. For Flaccavento, this comes from Jones' "ability to catch the zeitgeist," while being "nostalgic in a progressive way." Alistair O'Neill, Professor of Fashion History and Theory and London's Central Saint Martins, attributes Jones' industry-wide importance to his ability to take pieces and give them a new relevance for the modern day. "Jones was good at reintroducing garments into the male wardrobe and making them feel relevant to contemporary living," he explains, before giving examples: "the Hawaiian shirt, the day pyjama, the velvet slipper, the varsity jacket."
Jones' departure, therefore, is a big loss for Louis Vuitton. "It leaves Vuitton in need to define a new vision," explains Flaccavento, "and find new ways to evolve their merchandising." Whereas Flaccavento sees the Supreme collaboration as a potential indication of the path that Louis Vuitton will follow, O'Neill disagrees. "His [Jones'] engagement with streetwear has been successful," he explains, "but whether this will continue to be of ongoing relevance for the luxury brand is questionable."
Explaining why this may be the end of Louis Vuitton's streetwear experiment, O'Neill points to other examples. "Links to street culture can be problematic for luxury brands. Gosha [Rubchinskiy] may have made the Burberry check fashionable once more in 2017, but Burberry struggled to distance themselves from the use of the Burberry check on lower price goods, such as the baseball cap that they had to discontinue in the 2000s." For this reason, the label may feel that — without Jones and his specific connection to that culture — its future lies elsewhere: "Louis Vuitton may feel that such 'street' alliances are short term strategies for a luxury brand of its size and influence."
If the future for Louis Vuitton isn't clear, for Jones it seems to be almost guaranteed. Unsurprisingly, the rumor mill is already linking the designer to a number of high-profile jobs. Currently, the leading speculation is that the designer is either on his way to Versace or is in line to replace Christopher Bailey when he steps down from Burberry in March this year. Discussing the rumors, Flaccavento believes there is an obvious choice for Jones' talents. "I personally think Burberry could be a good fit for Jones, because of his British roots," he explains, before going on to add his thoughts on the other potential move. "Versace sounds slightly incongruous to me. I cannot see him, for the moment at least, approaching the codes of overt, baroque sexiness."
After leading Louis Vuitton's menswear division to a new audience, Kim Jones' move puts both parties at important junctions. For the designer, his reputation as one of this generation's most influential and creative forces is secured, and a creative directorship surely lies on the horizon. For Louis Vuitton, the new team must decide whether to follow the successful streetwear-influenced template that Jones has laid out for them or — without his crossover appeal — to forge a new path.