Erykah Badu Releases Record Store Day Cover of Squeeze's "Tempted"
A special collaboration with James Poyser and Thundercat.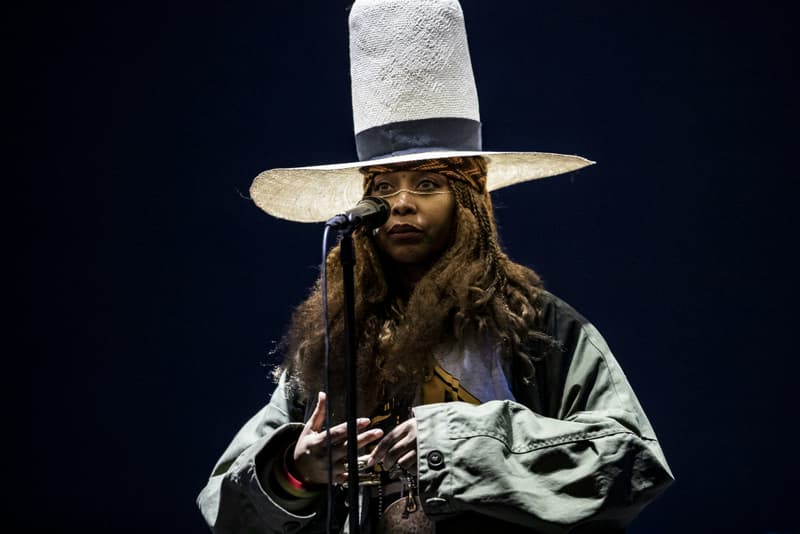 Back in November of last year, Erykah Badu shared her most recent solo track, choosing the NTS mix-series known as "The Sound of Colour" as the platform to debut a previously-unreleased cut known as "The Sound of Green." Now, the legendary songstress is serving up a new cover that she originally created to commemorate Record Store Day 2019 and support the respected music community event's flood of festivities. Specifically, Badu is teaming up with James Poyser, Thundercat, Derrick Hodge and Ali Jackson to serve up a new interpretation of Squeeze's popular 1981 East Side Story single "Tempted." This collaboration was first released as part of a special single effort from Yep Roc Records.
"I'm very interested, I just don't have anything to say," Erykah Badu told The New York Times this past February, opening up about her current stance on a new original solo project. "As a songwriter, you have to kind of have something to say, something to record, something to ignite a conversation. I don't have anything right now. I guess I'm uploading information. After that, we'll see."
You can stream the official vocal and instrumental iterations of Erykah Badu's cover of Squeeze's "Tempted" record –
featuring additional contributions from James Poyser, Thundercat, Derrick Hodge and Ali Jackson — below.
For more from Erykah Badu, revisit her incredible 2018 showcase for NPR's Tiny Desk Series.