Queen Andrea Takes Over Houston Bowery Wall With New 'Believe' Mural
Celebrating cultural diversity in NYC.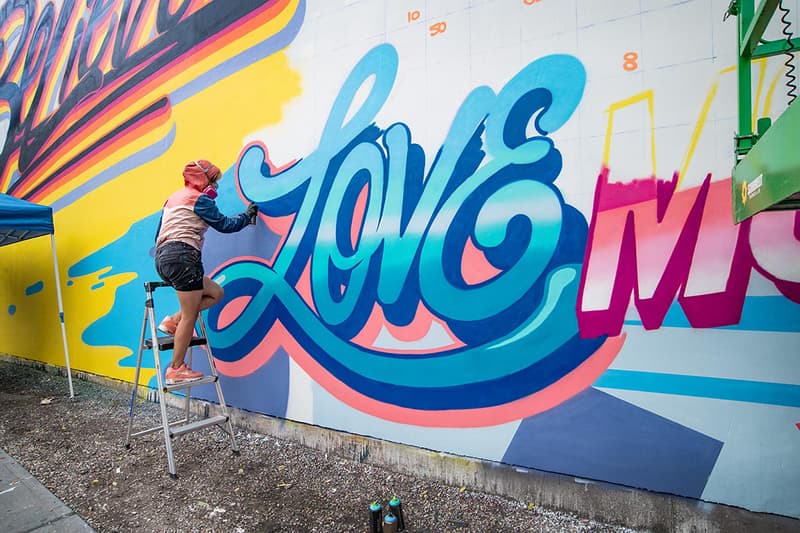 1 of 9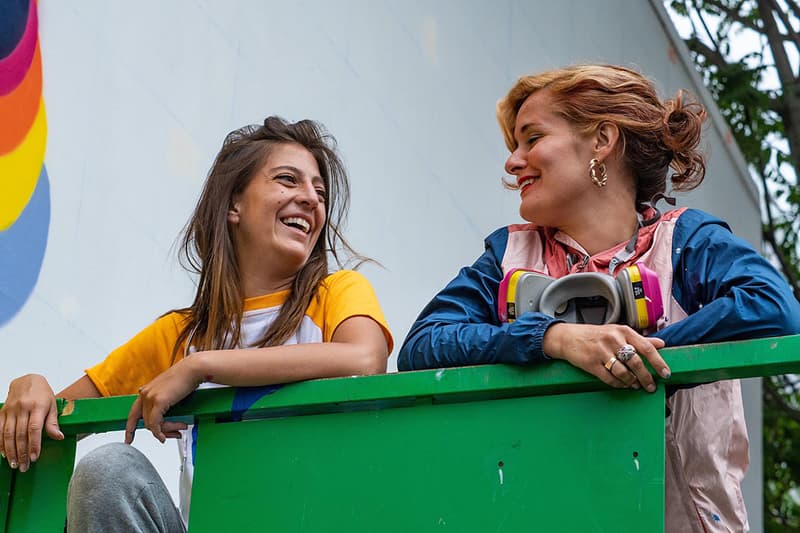 2 of 9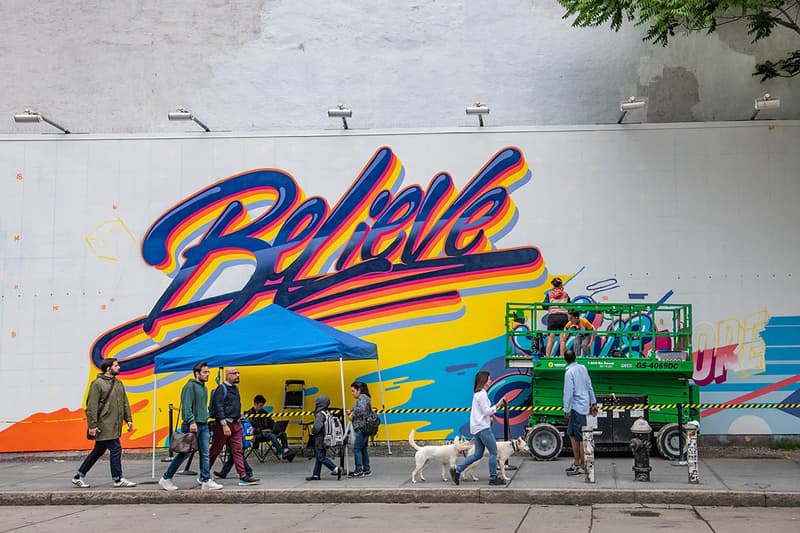 3 of 9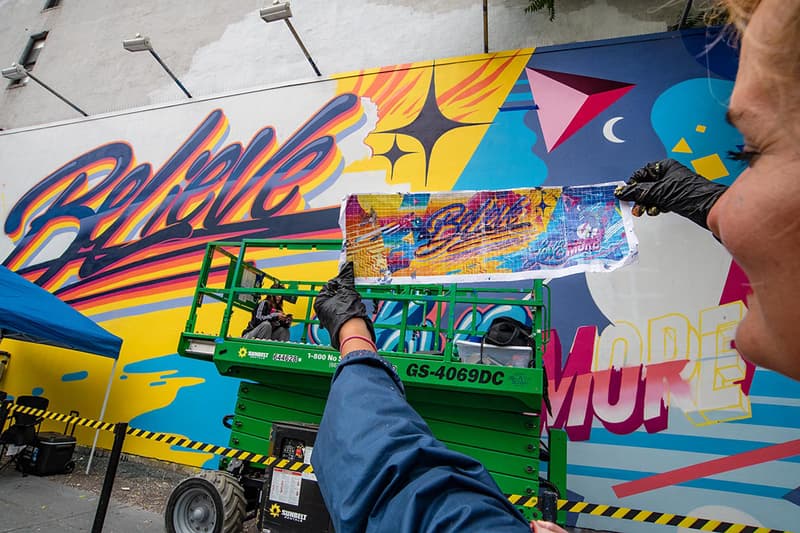 4 of 9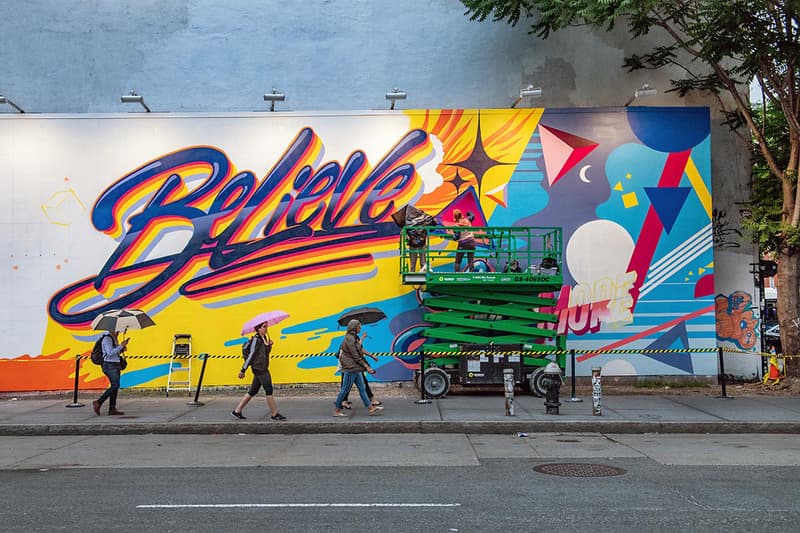 5 of 9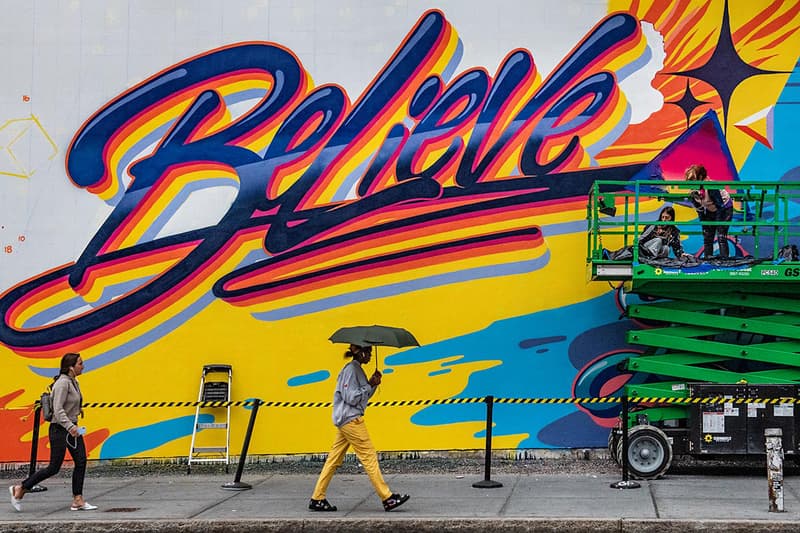 6 of 9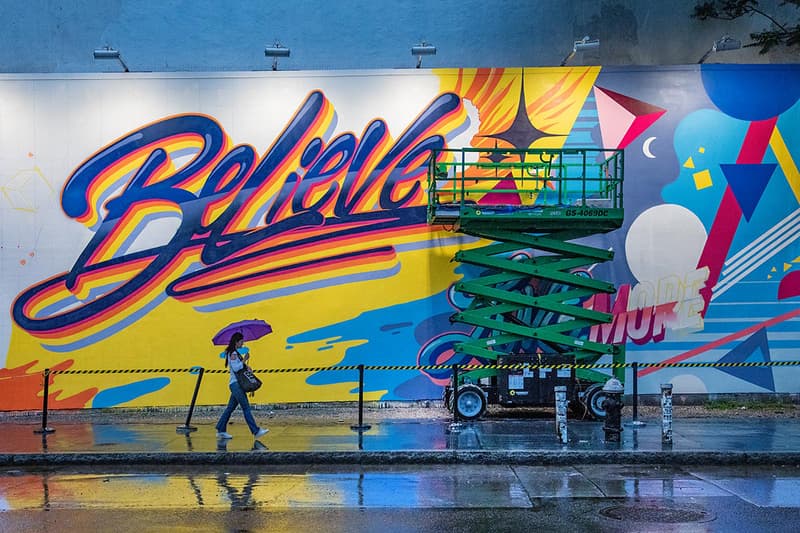 7 of 9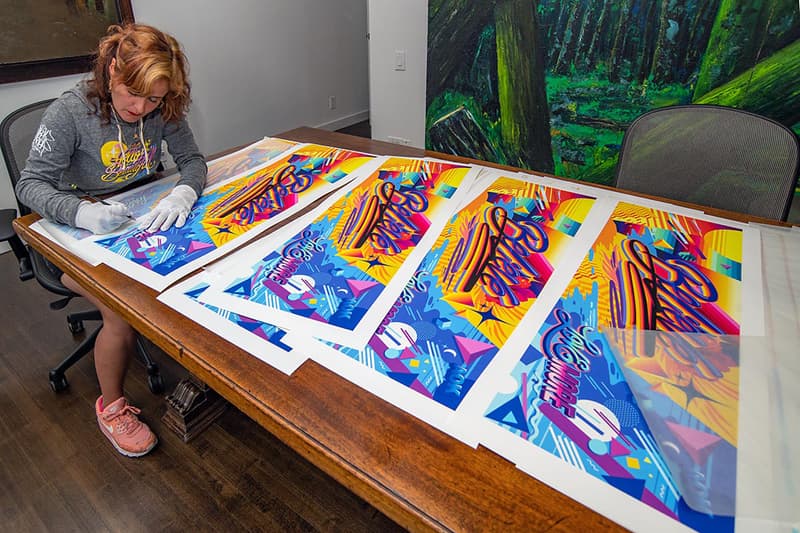 8 of 9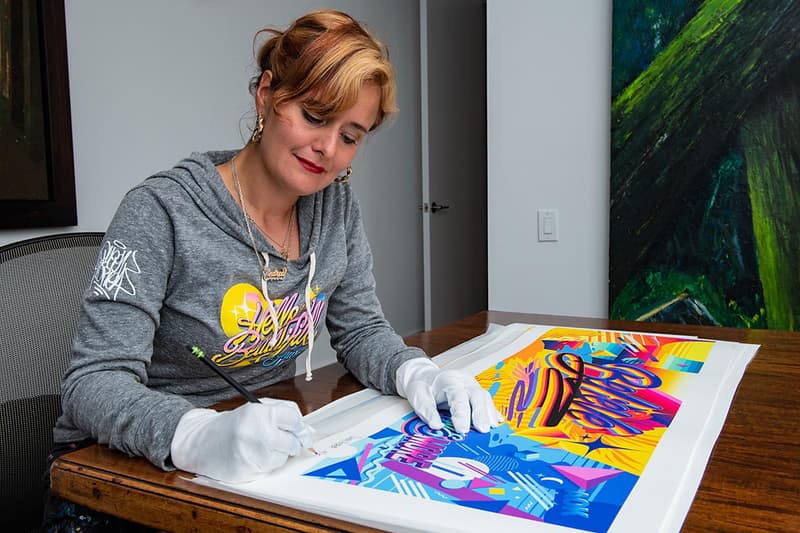 9 of 9
Following TATS CRU, Goldman Properties and Goldman Global Arts now announce Queen Andrea as the latest artist selected to take over the historic Houston Bowery Wall Mural. Andrea von Bujdoss aka Queen Andrea is a New York City-based artist who specializes in fine art, murals, typography, and graphic design. The public artwork entitled Believe is a celebration of the city's cultural diversity and "vibrancy of urban life," as per a statement.
"My 'Believe' typography messaging is a focal point painted in super bright colors, along with 'Love More' on the lower right corner at street level, which are both encouraging messages to stay positive and believe in what inspires you the most and makes you love more! My focus on typography as an artist is an evolution of my history as a female graffiti artist and I grew up near the Houston Bowery Wall in Soho, where I began painting graffiti and studying graphic design as a young teen," said Queen Andrea to HYPEBEAST.
The mural is slated for completion this Tuesday, June 4. The project is part of an ongoing partnership between Goldman Global Arts and Citi with the duo also set to launch 50 limited edition prints featuring original artwork by Queen Andrea this June 4. The artist-signed prints (15" x 39 3/8") will launch on Bowery Wall's online shop for $200 USD a piece.
In other art stories, Mark Gonzales is set to display his new map paintings as part of a solo exhibition entitled "Street Art" at Chandran Gallery in San Francisco.
Houston Bowery Wall Mural
76 E Houston St.
New York, NY 10012