COMME des GARÇONS HOMME PLUS SS20 Explored the Boundaries of Gendered Style
Rei Kawakubo's menswear label also teased three Air Max 95 collaborations.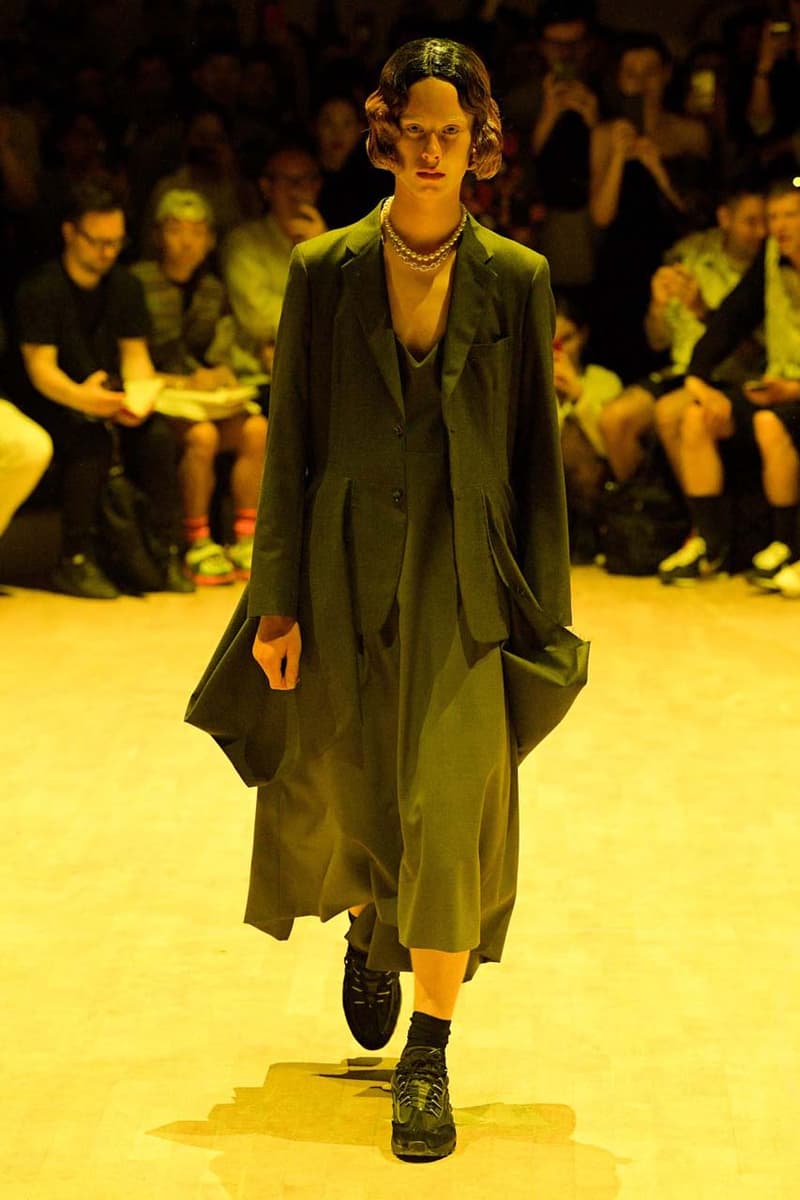 1 of 39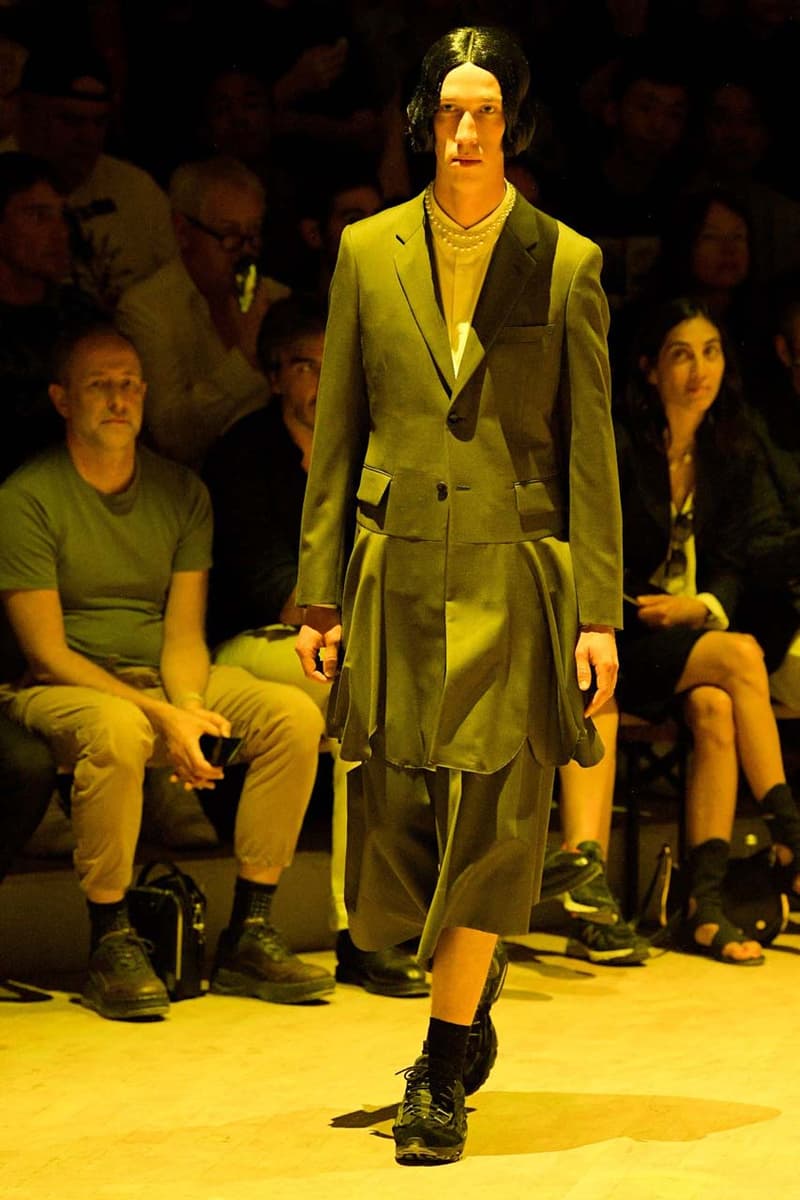 2 of 39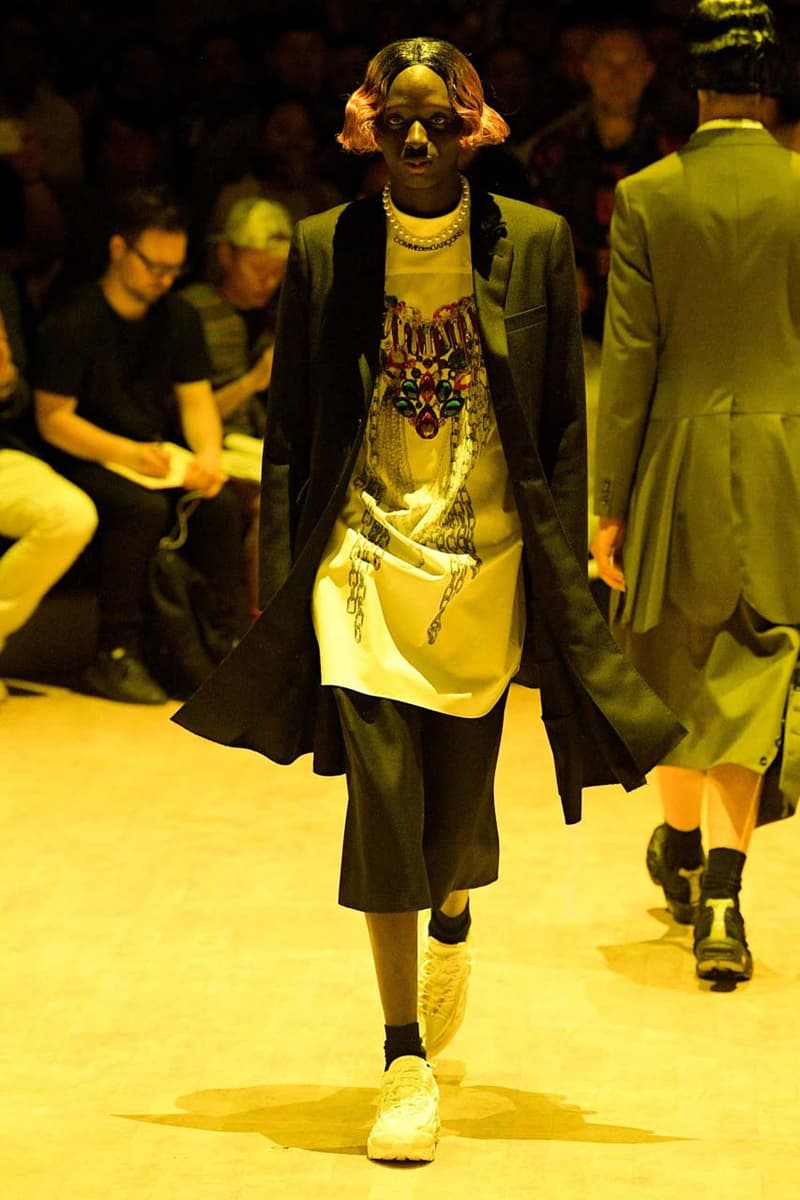 3 of 39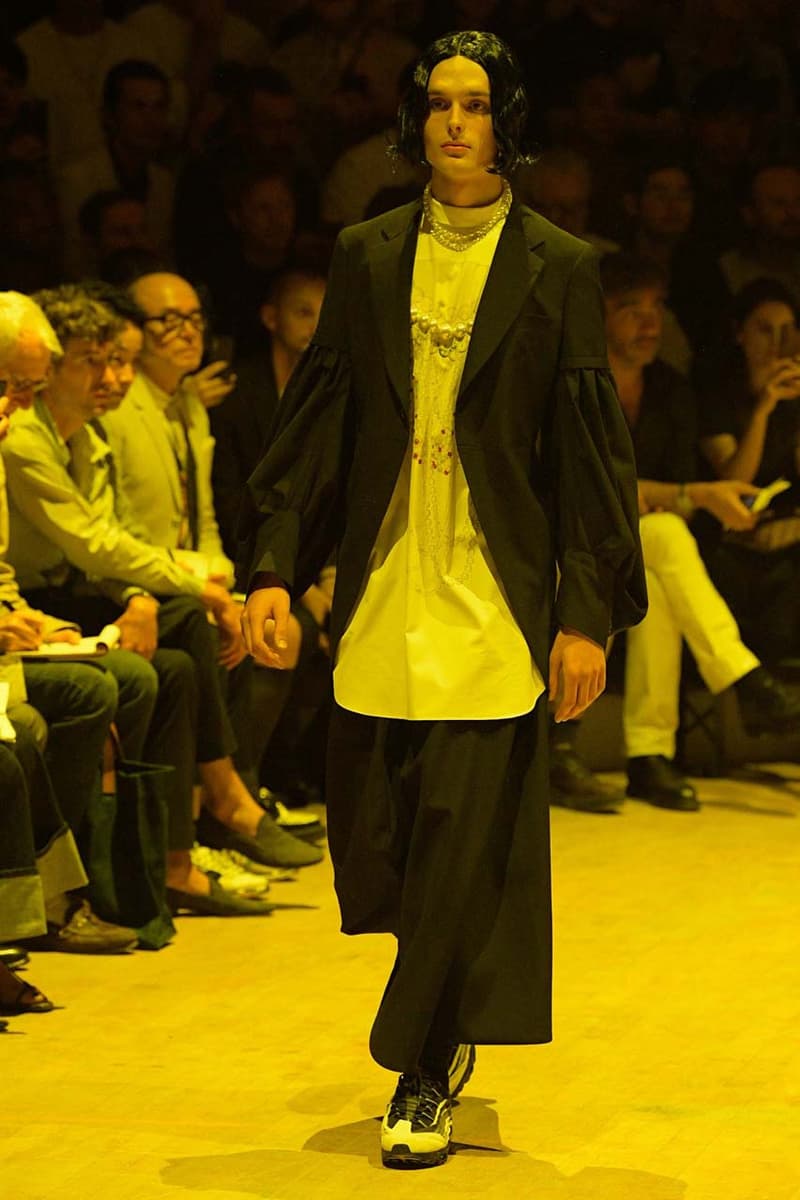 4 of 39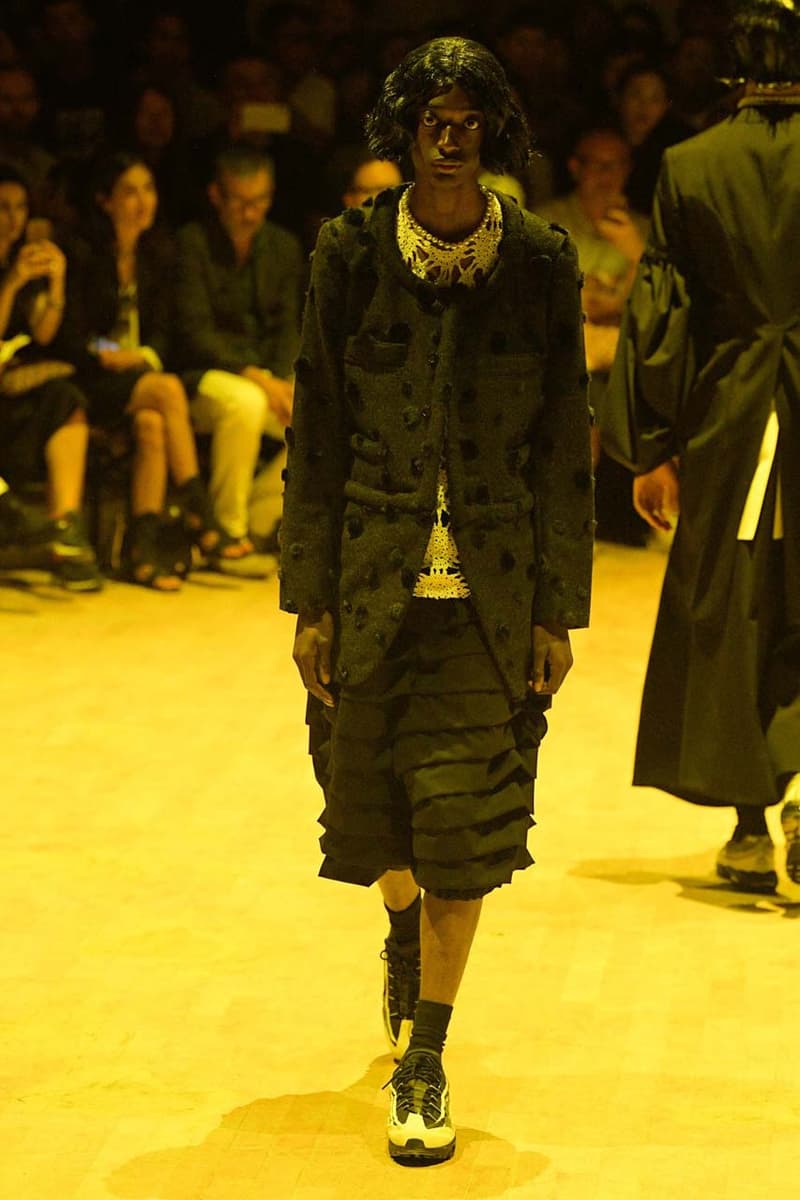 5 of 39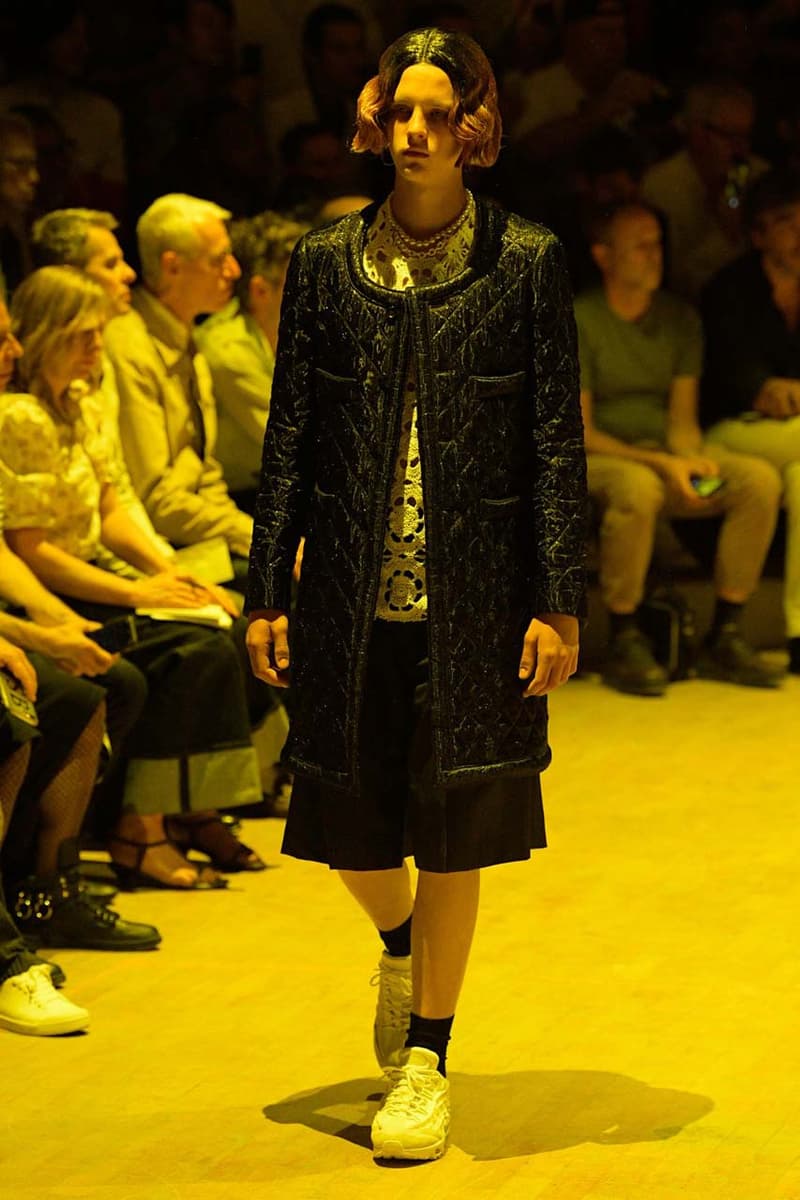 6 of 39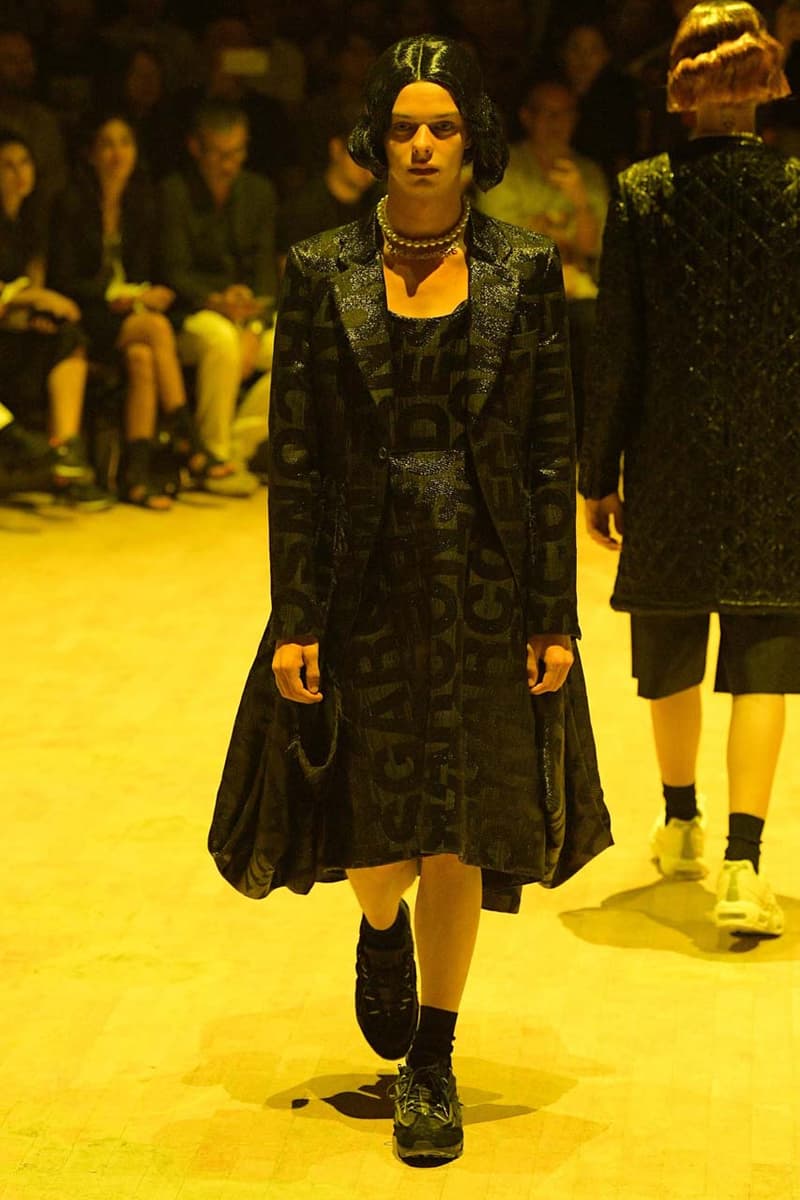 7 of 39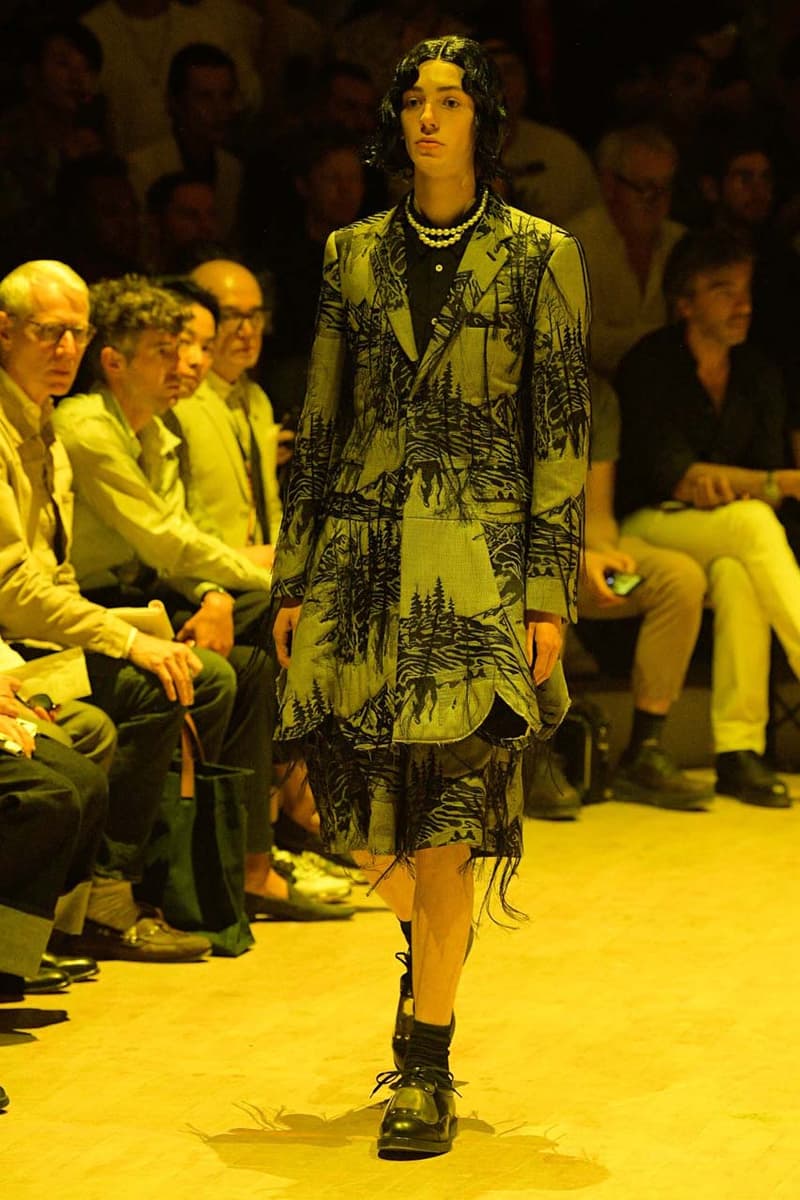 8 of 39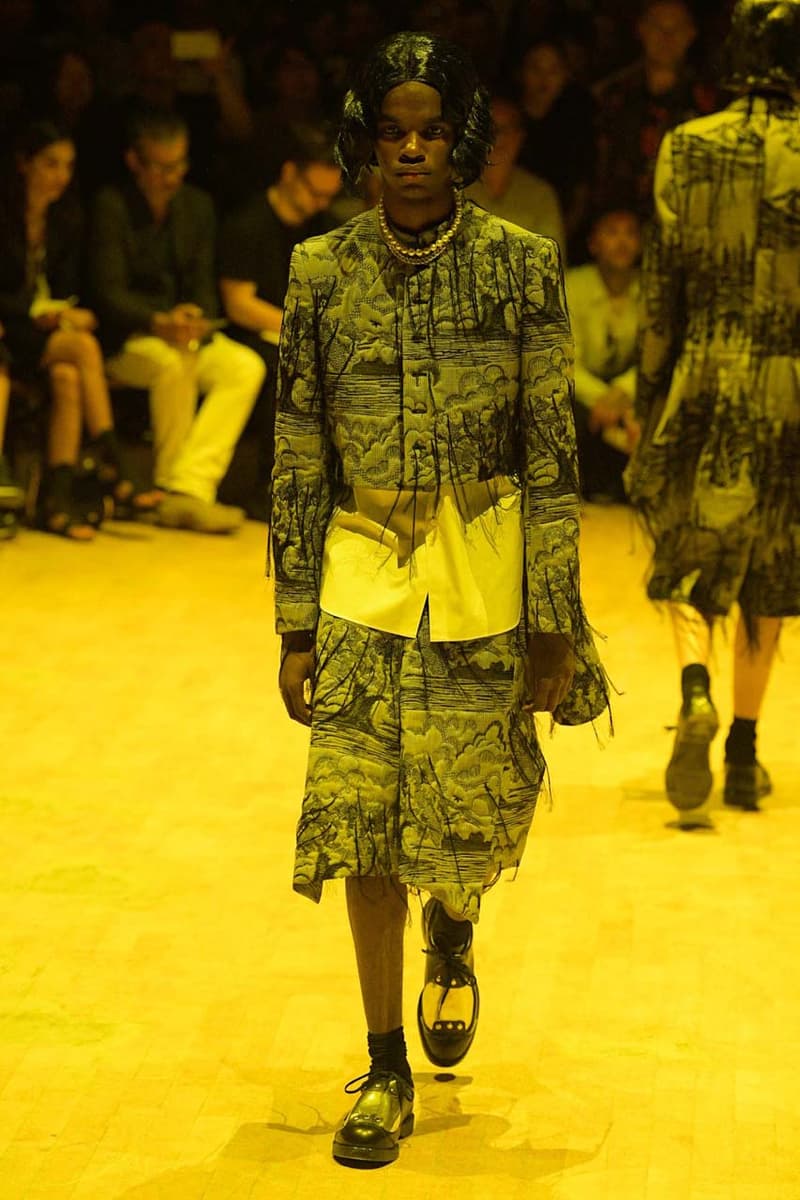 9 of 39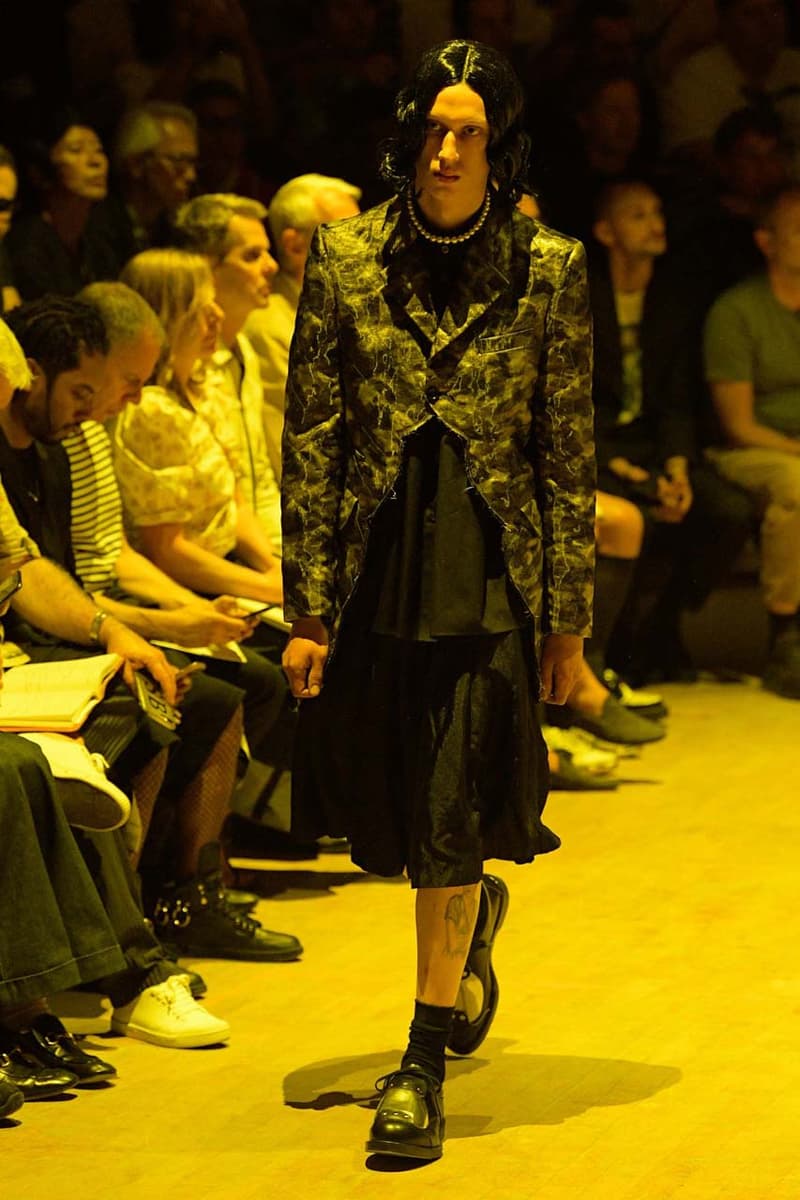 10 of 39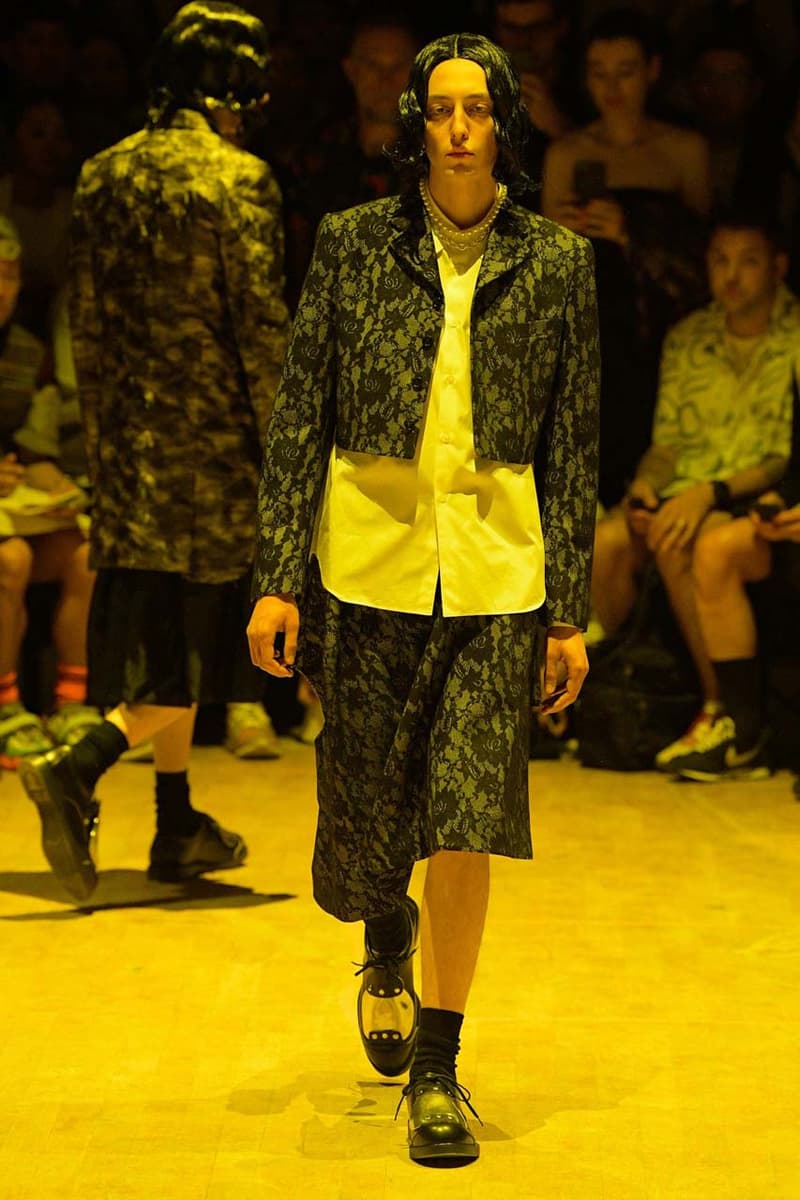 11 of 39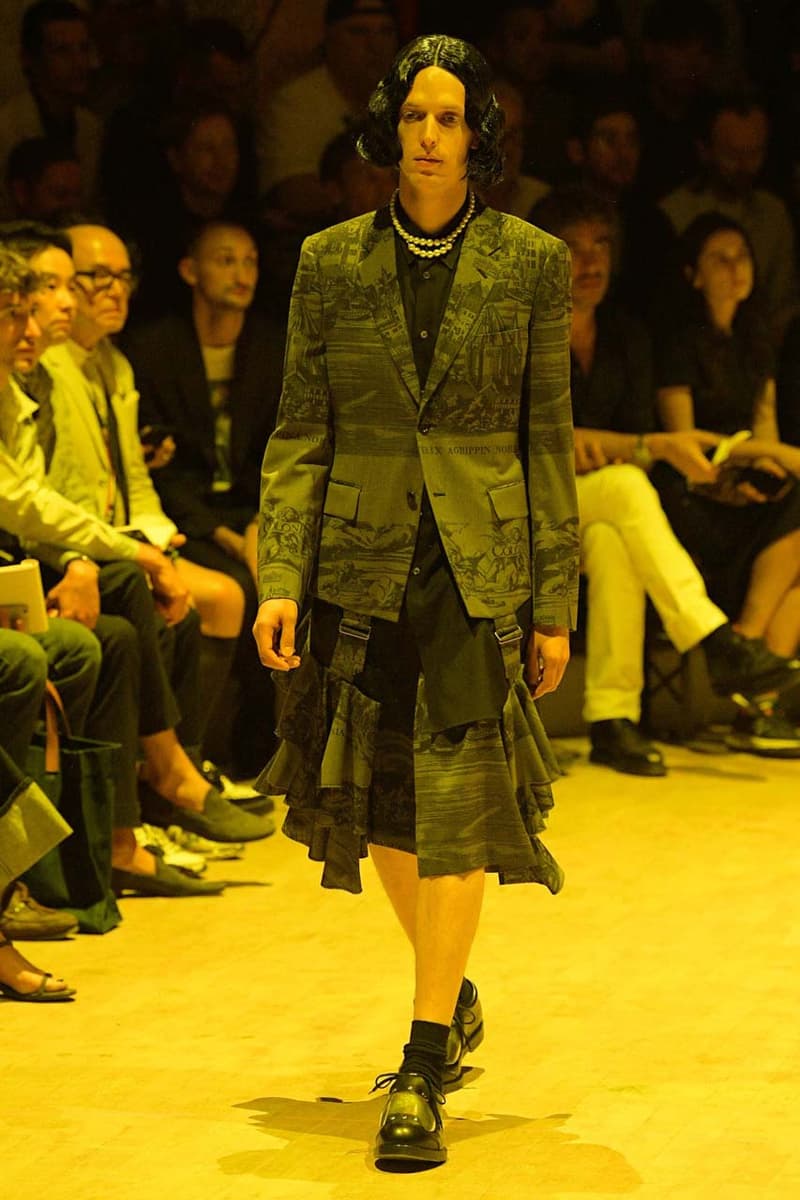 12 of 39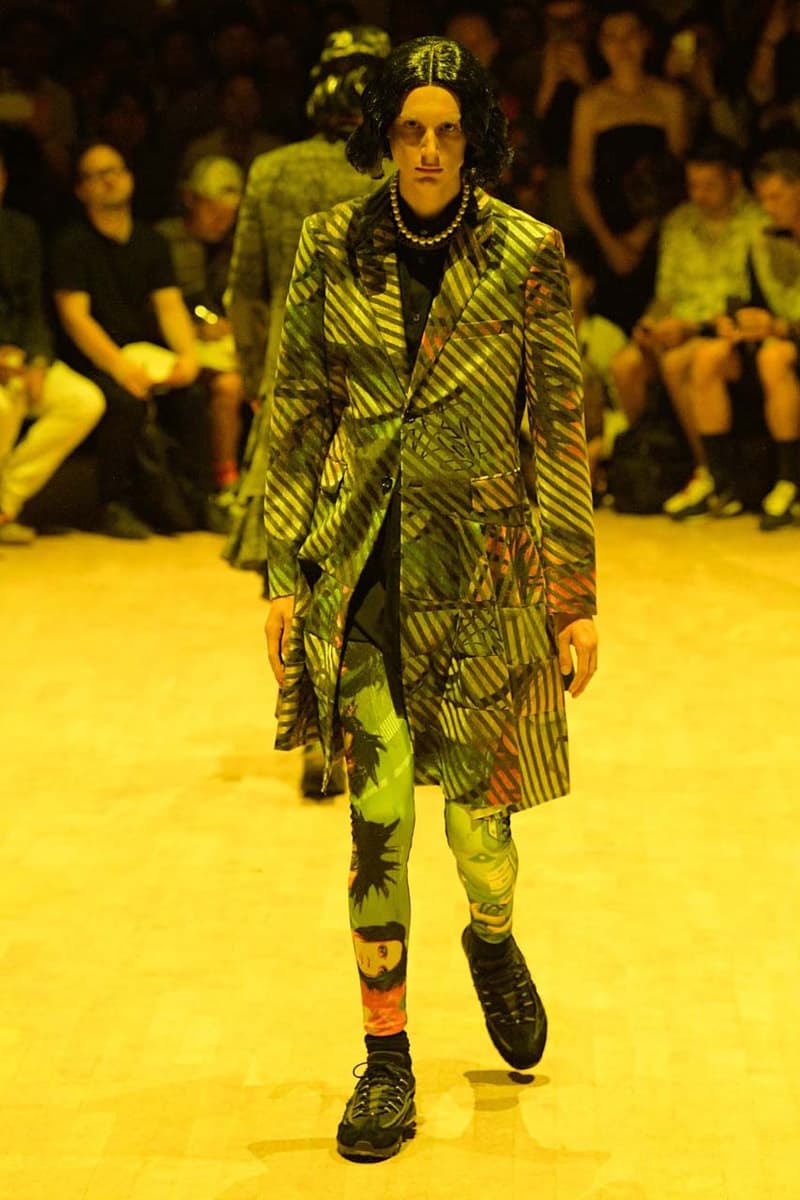 13 of 39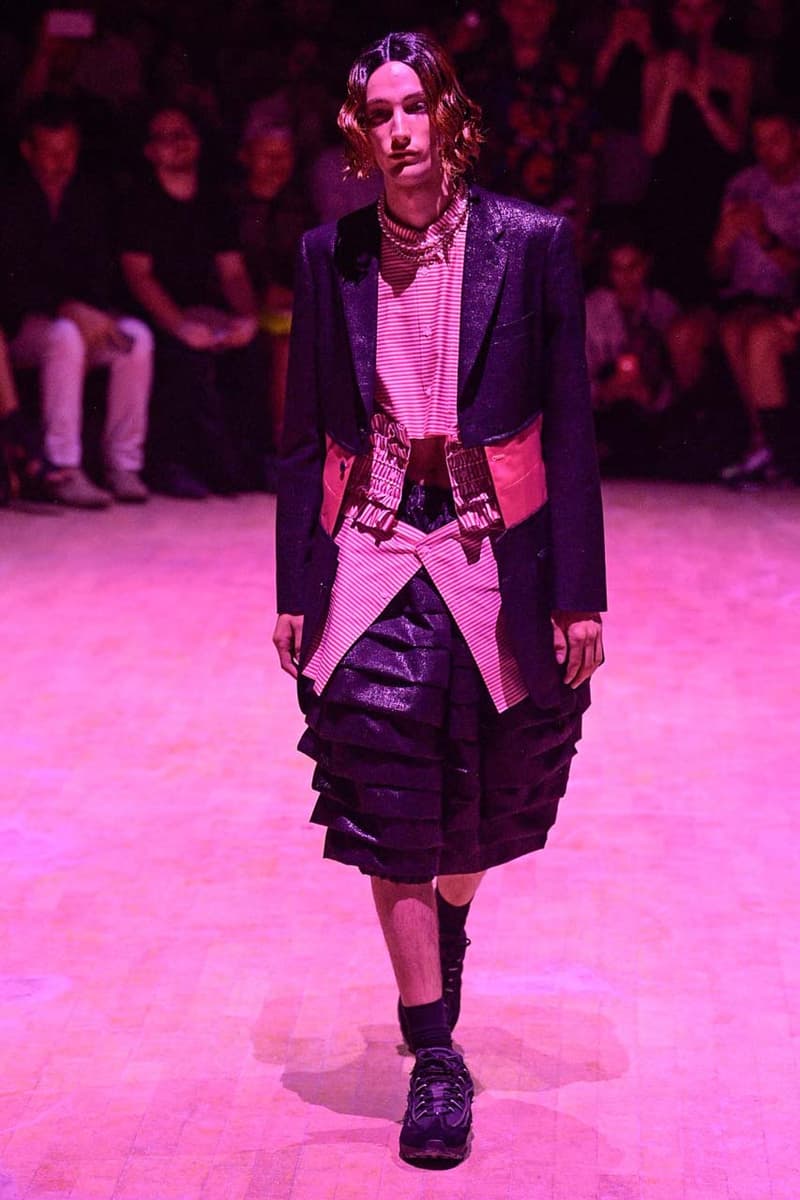 14 of 39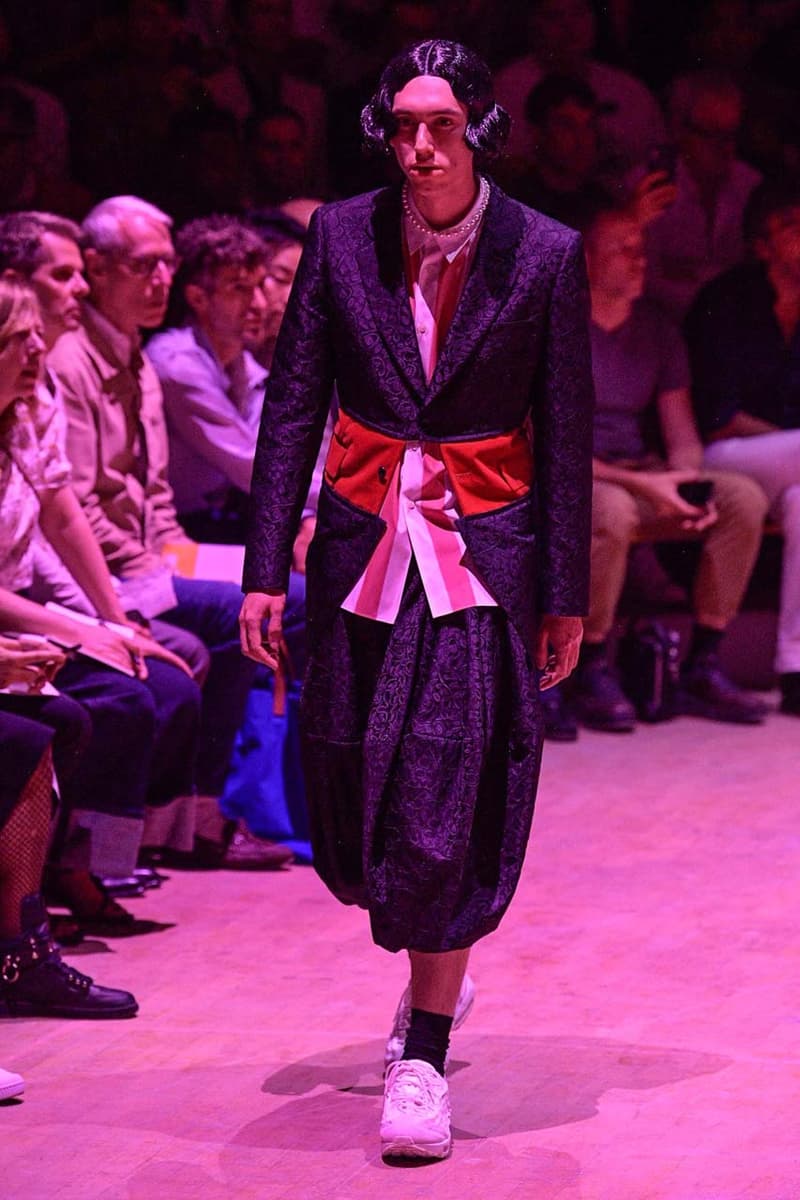 15 of 39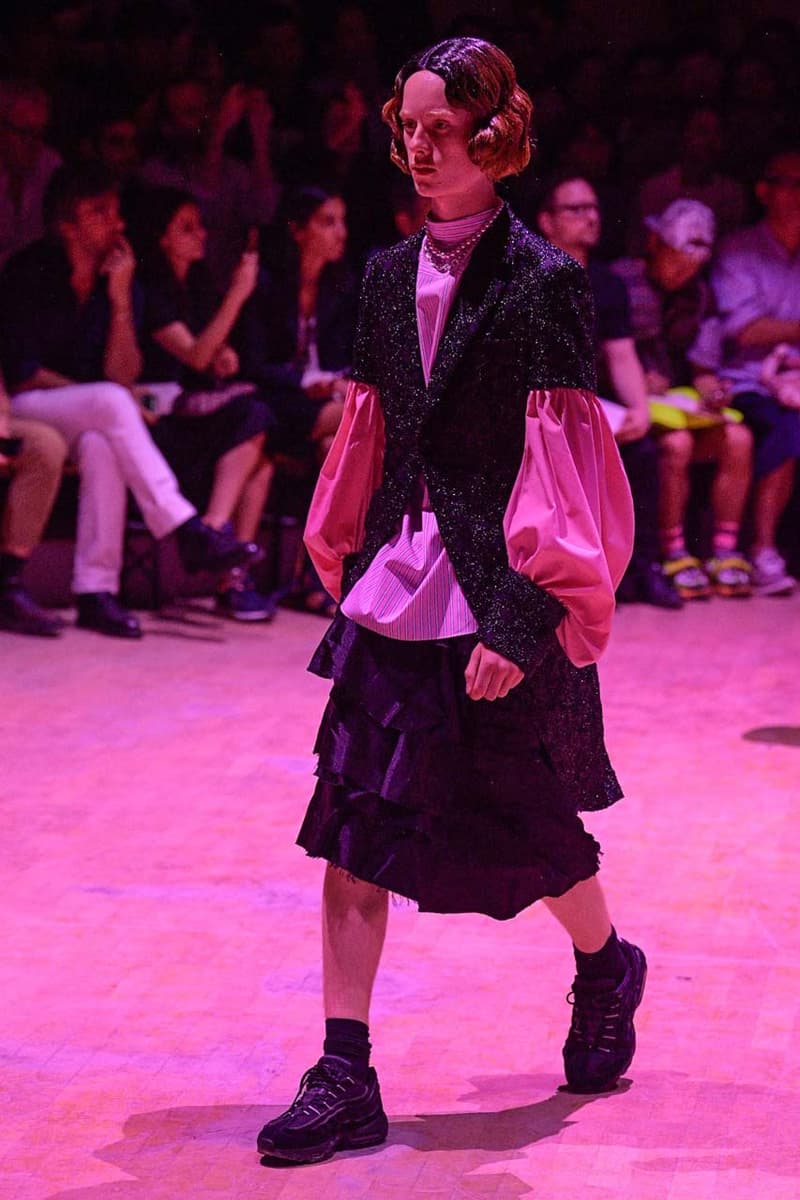 16 of 39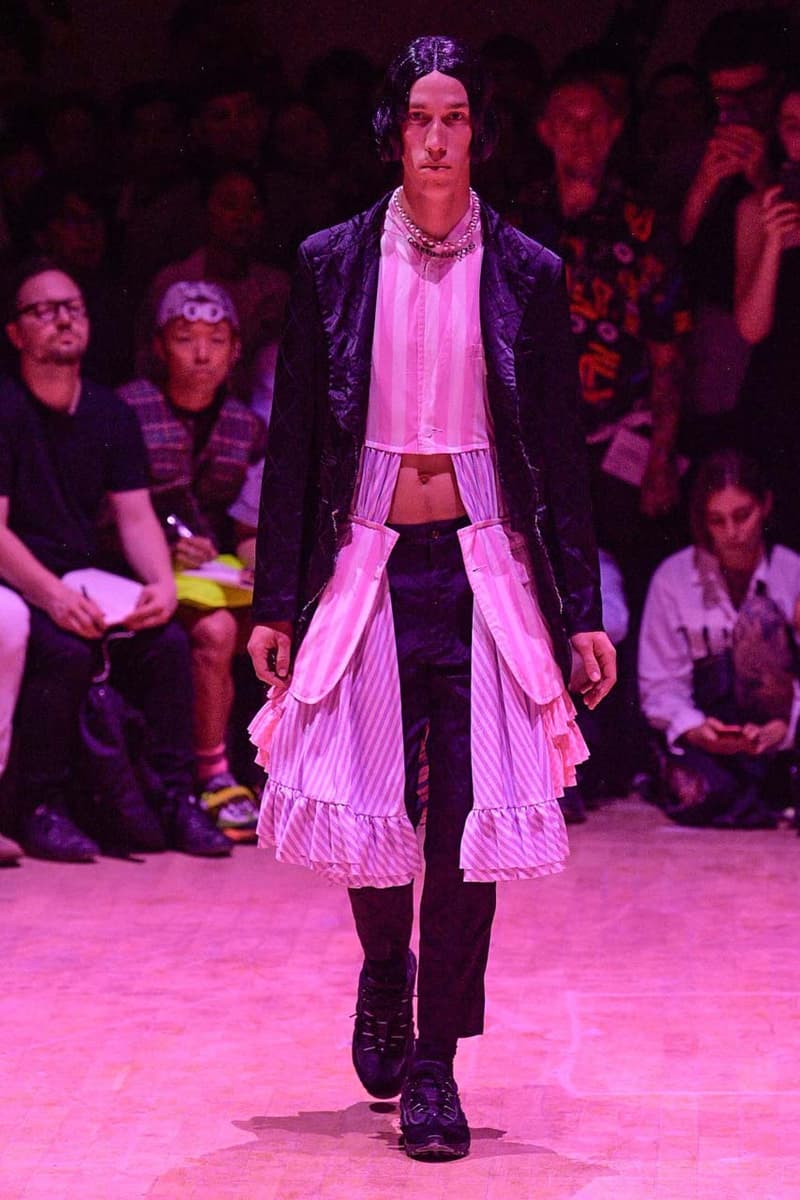 17 of 39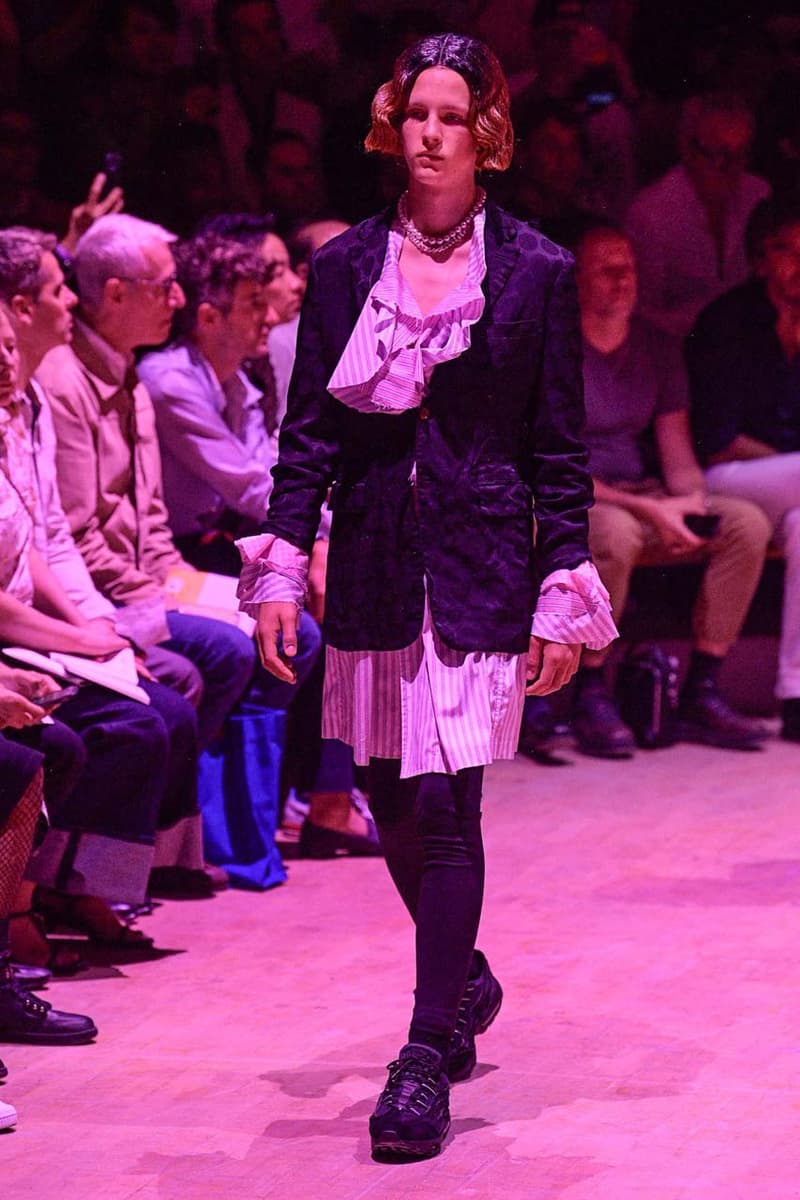 18 of 39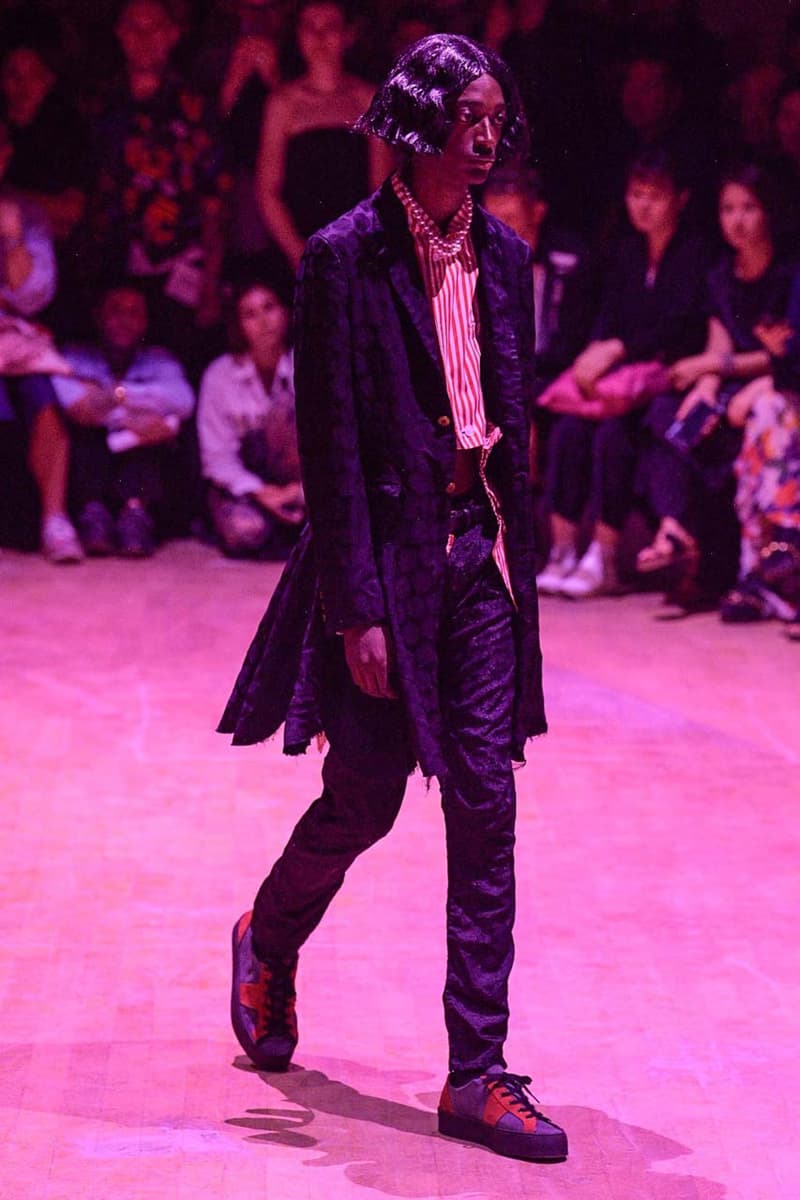 19 of 39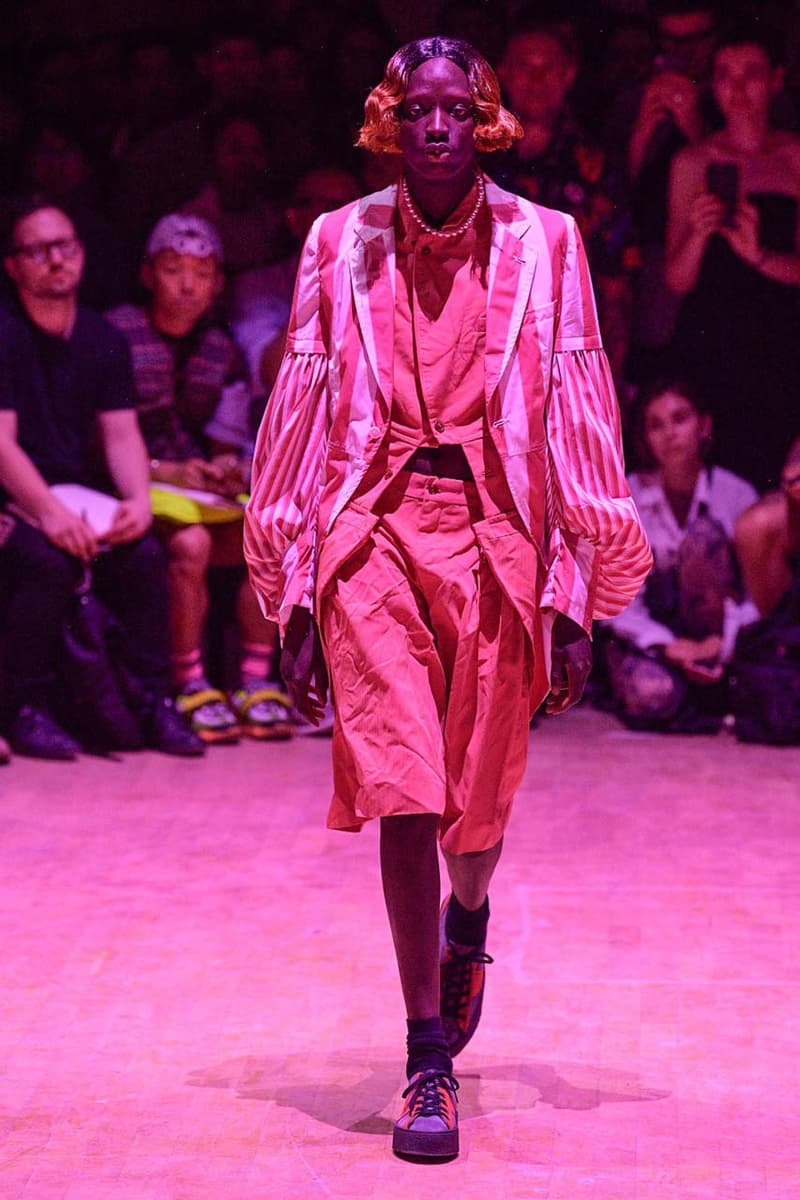 20 of 39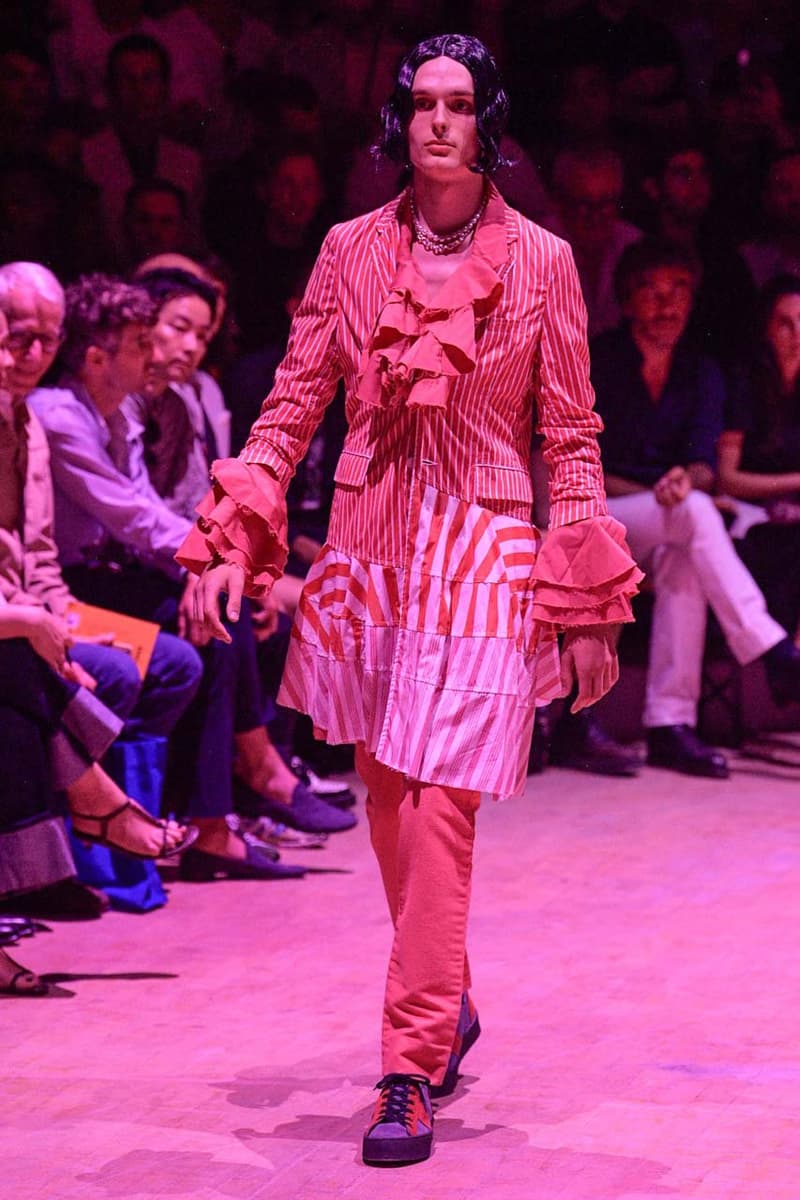 21 of 39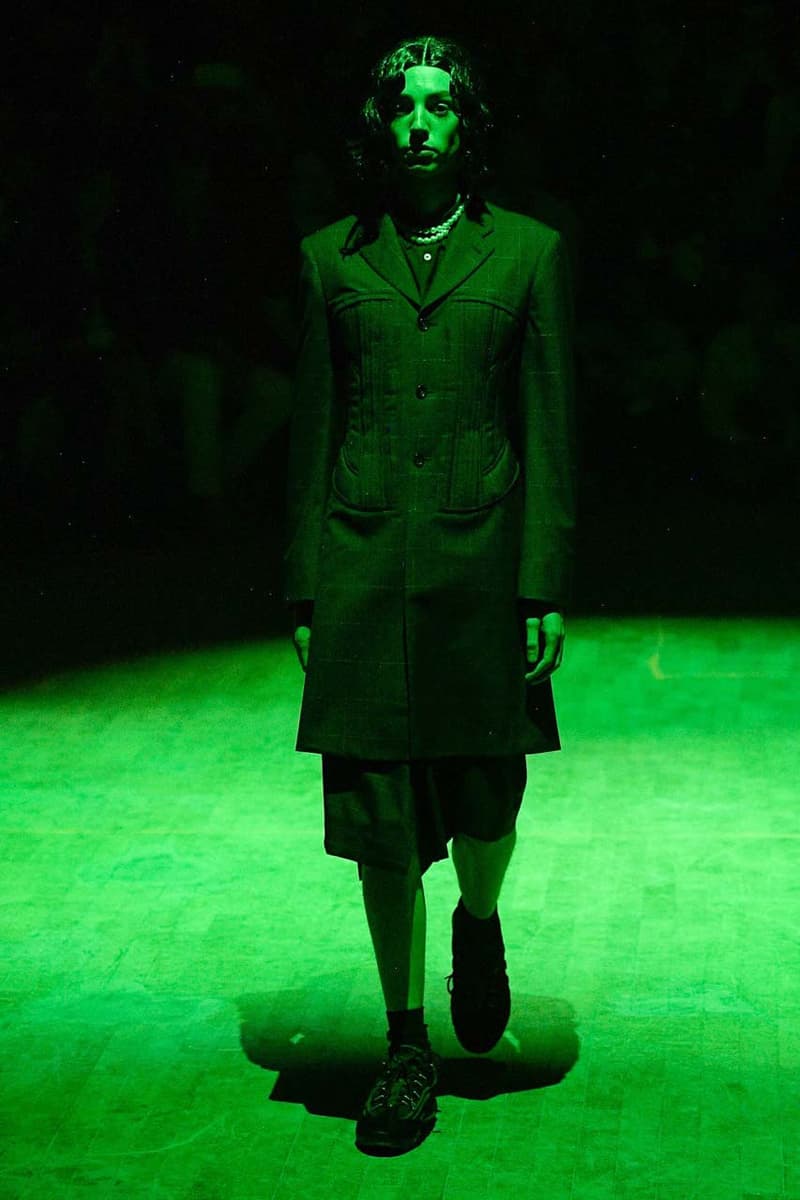 22 of 39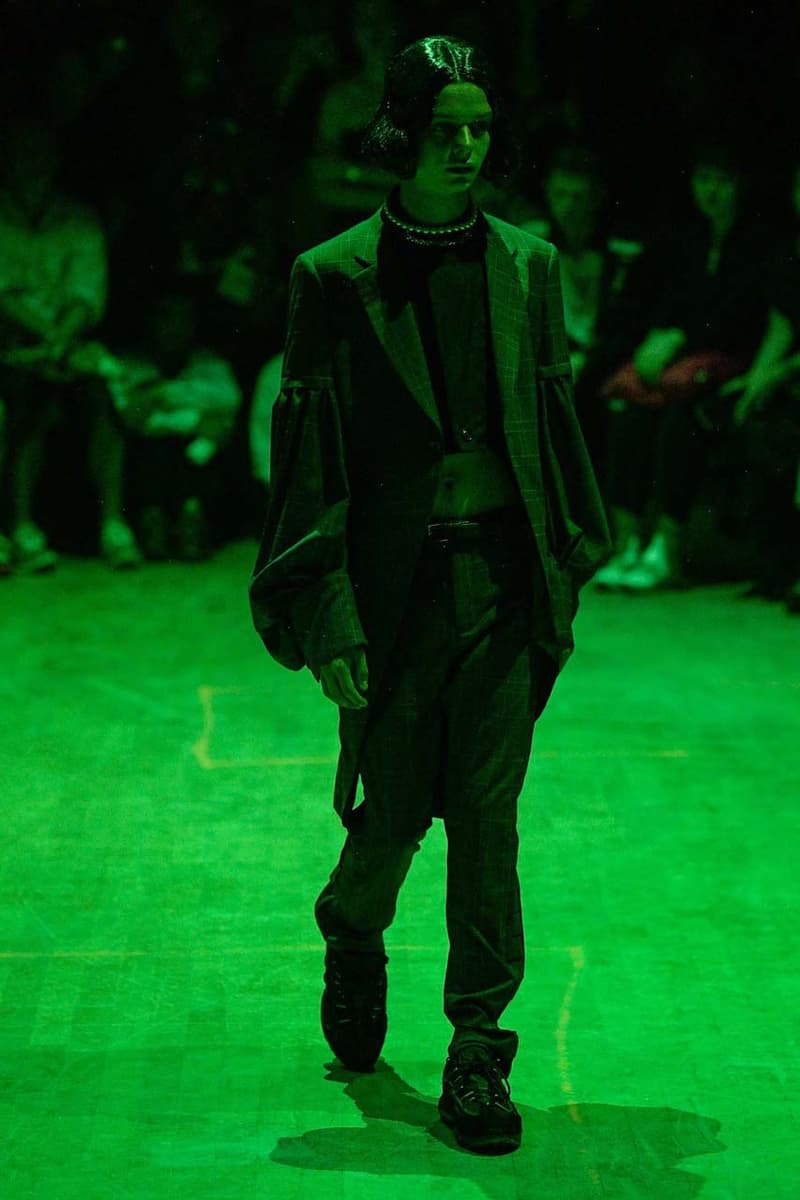 23 of 39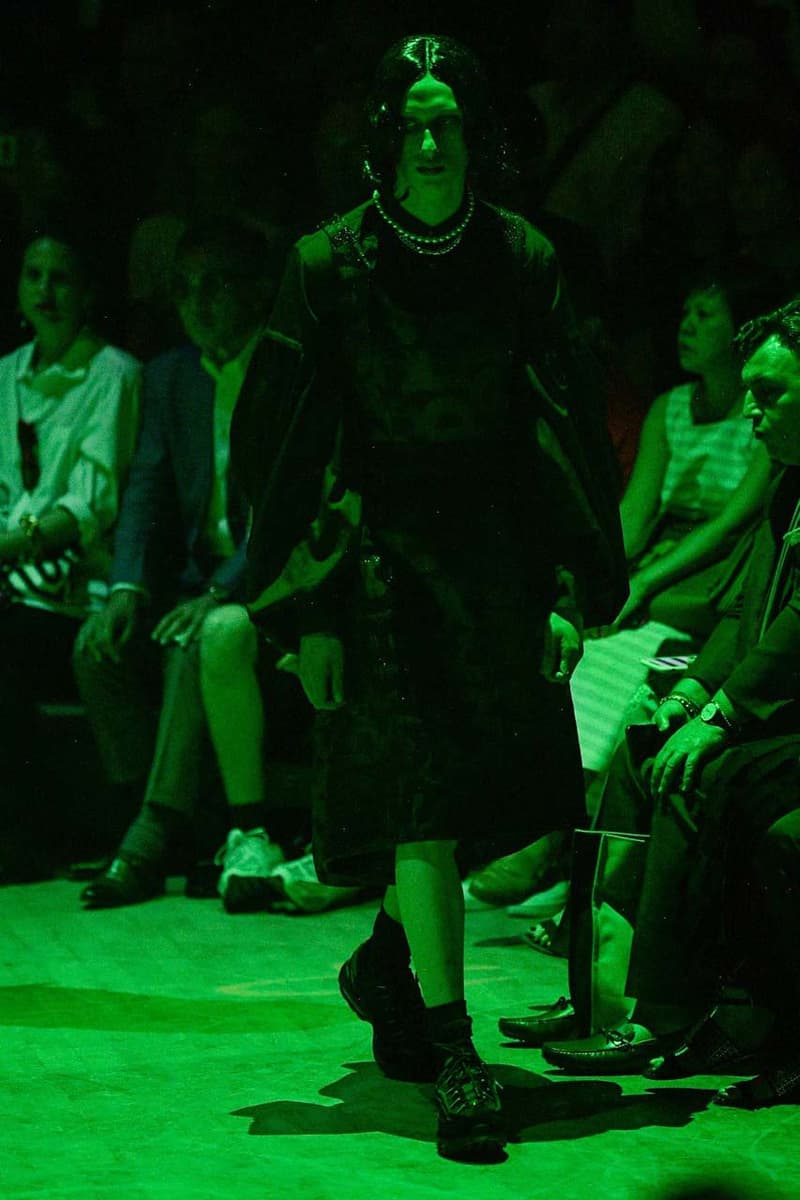 24 of 39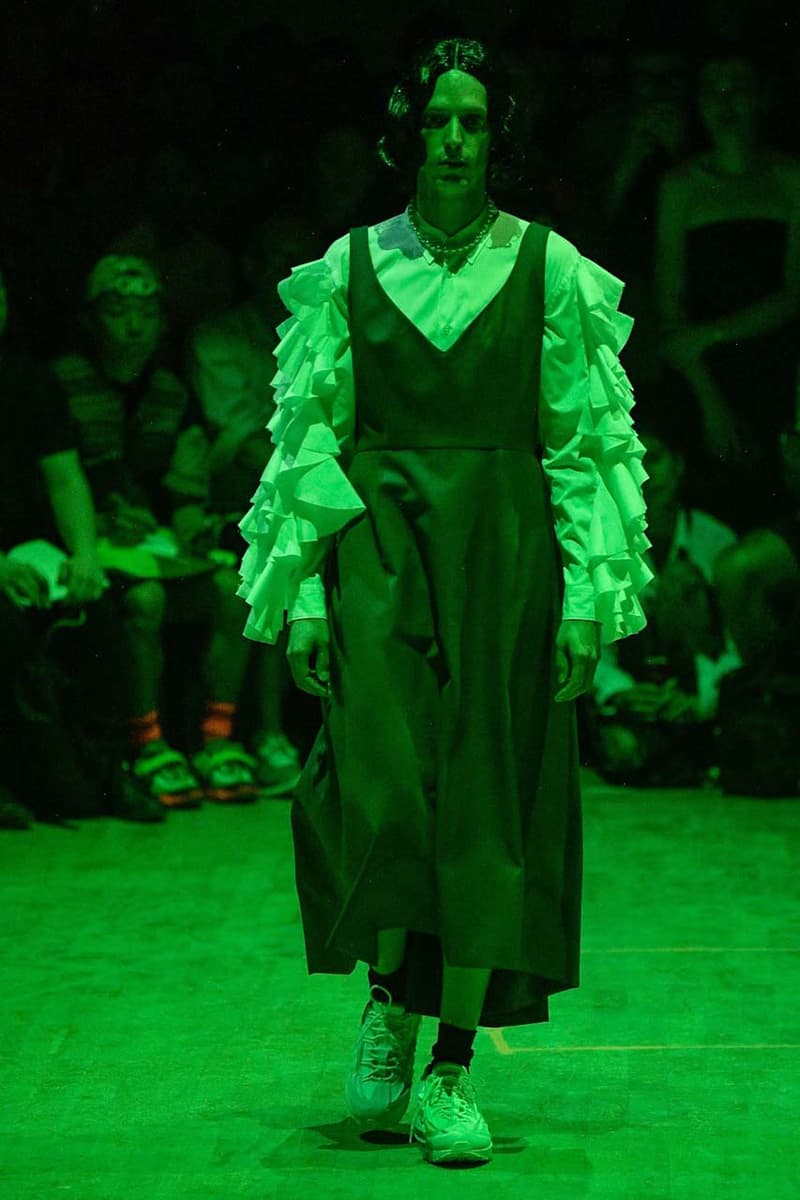 25 of 39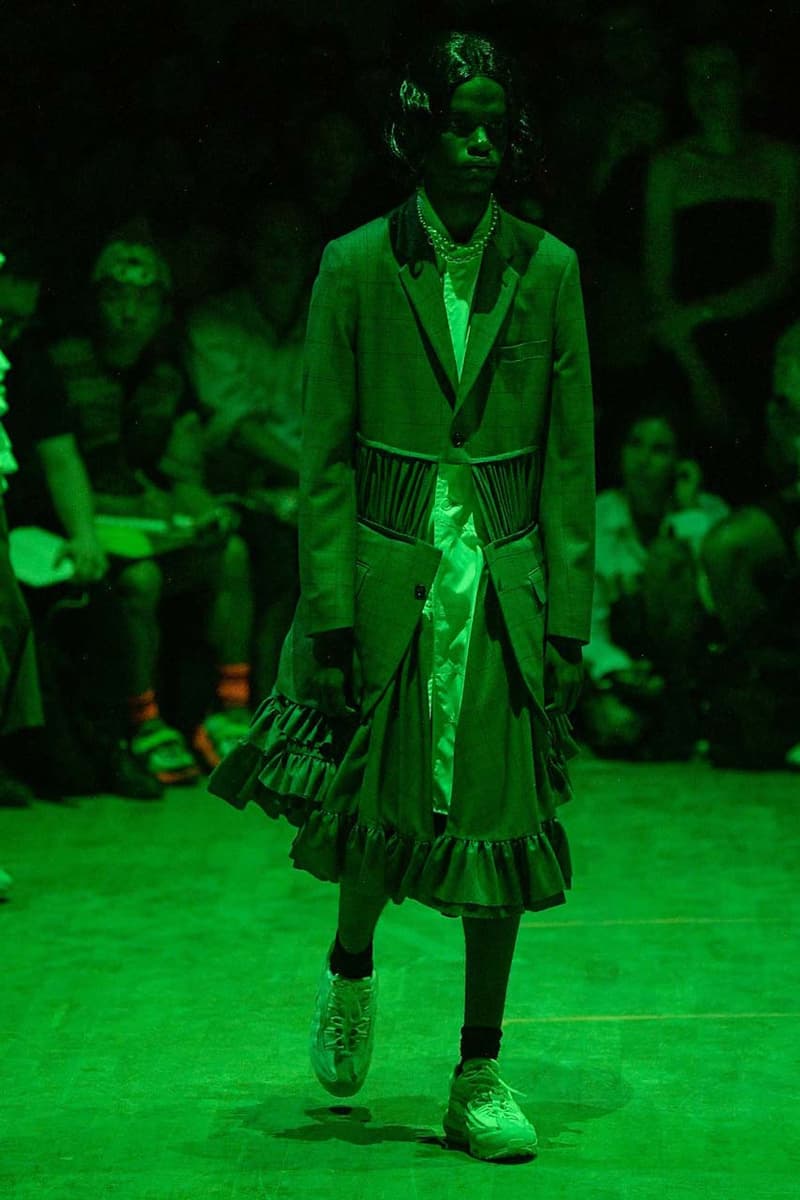 26 of 39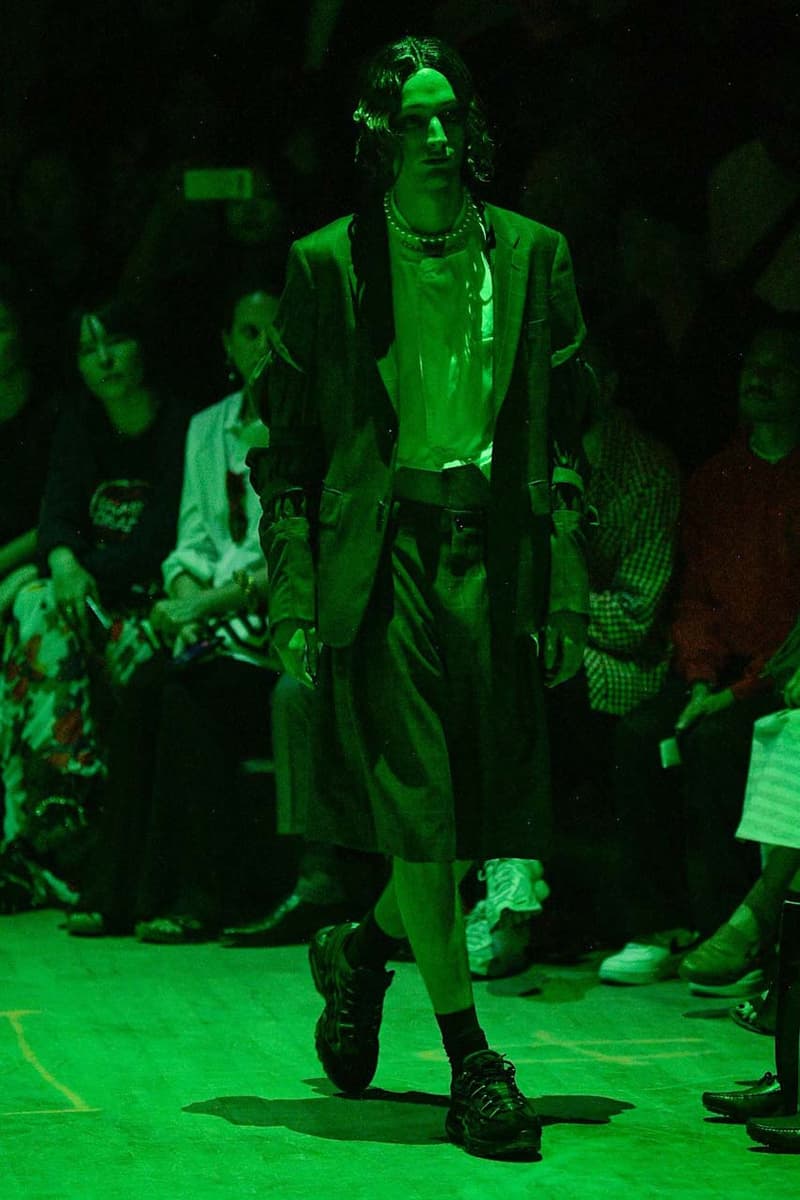 27 of 39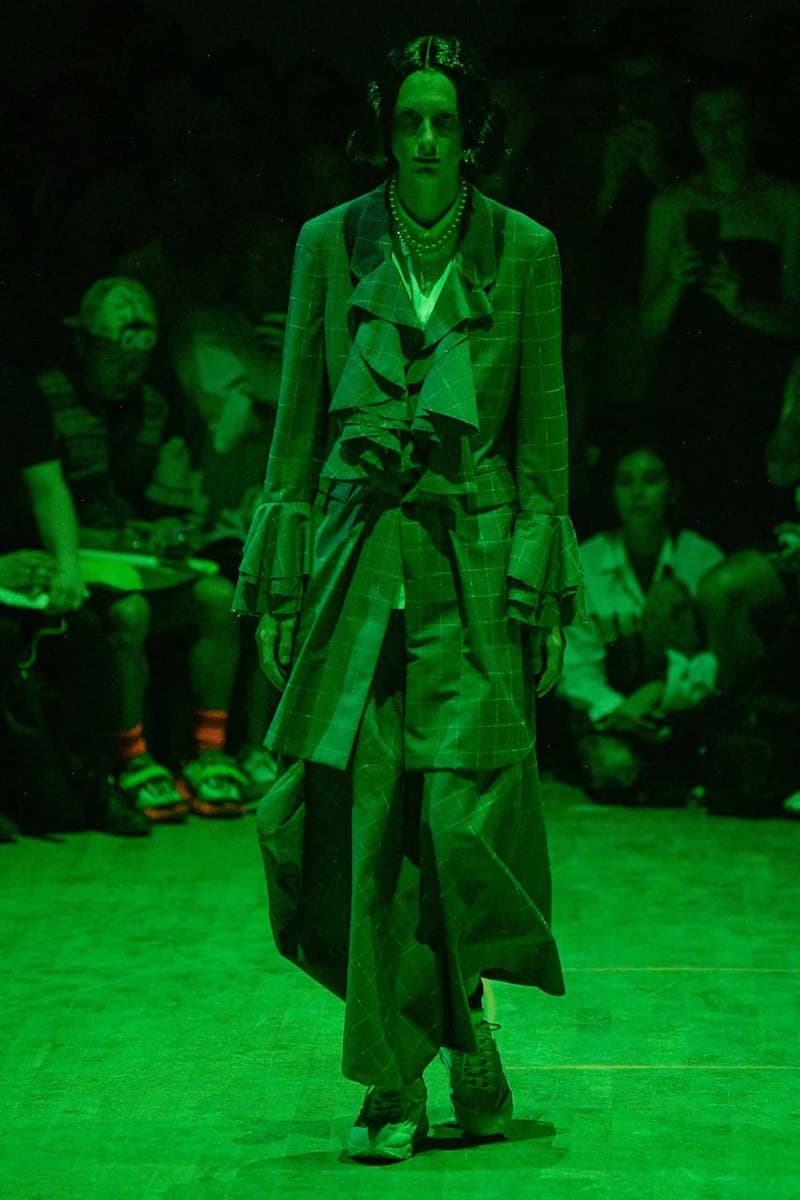 28 of 39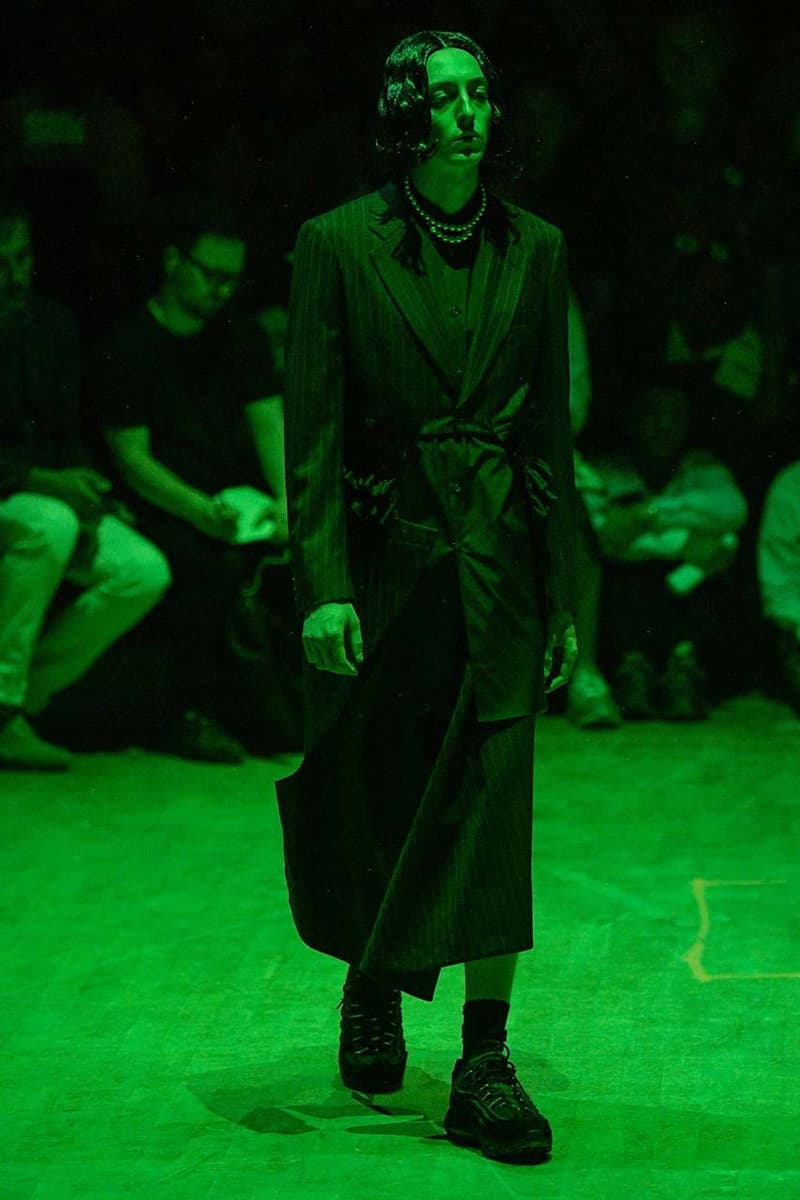 29 of 39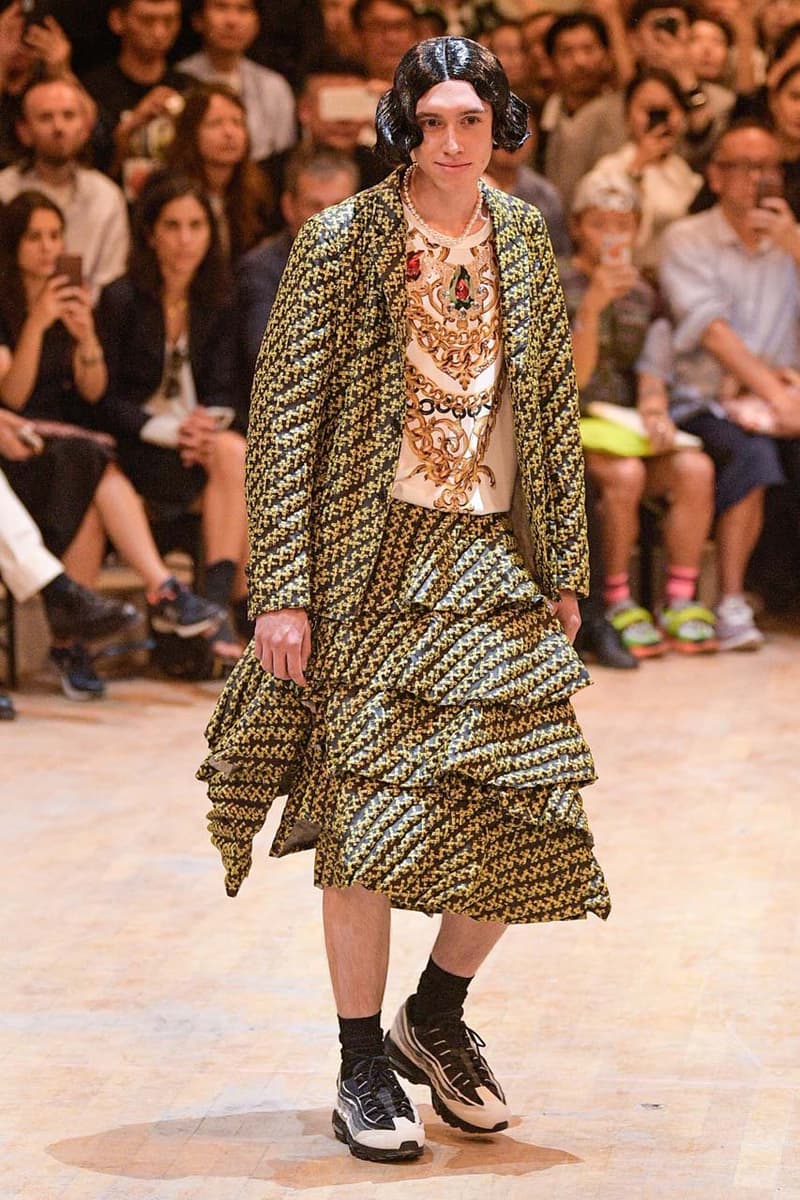 30 of 39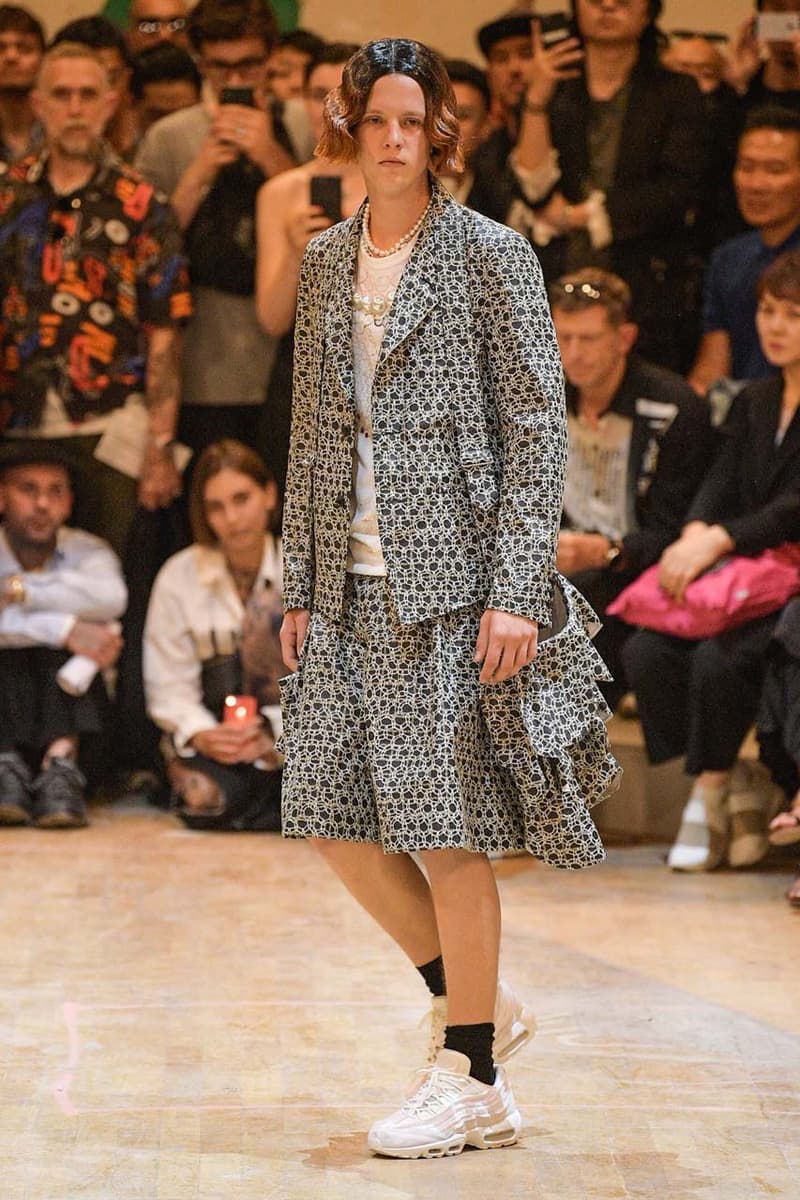 31 of 39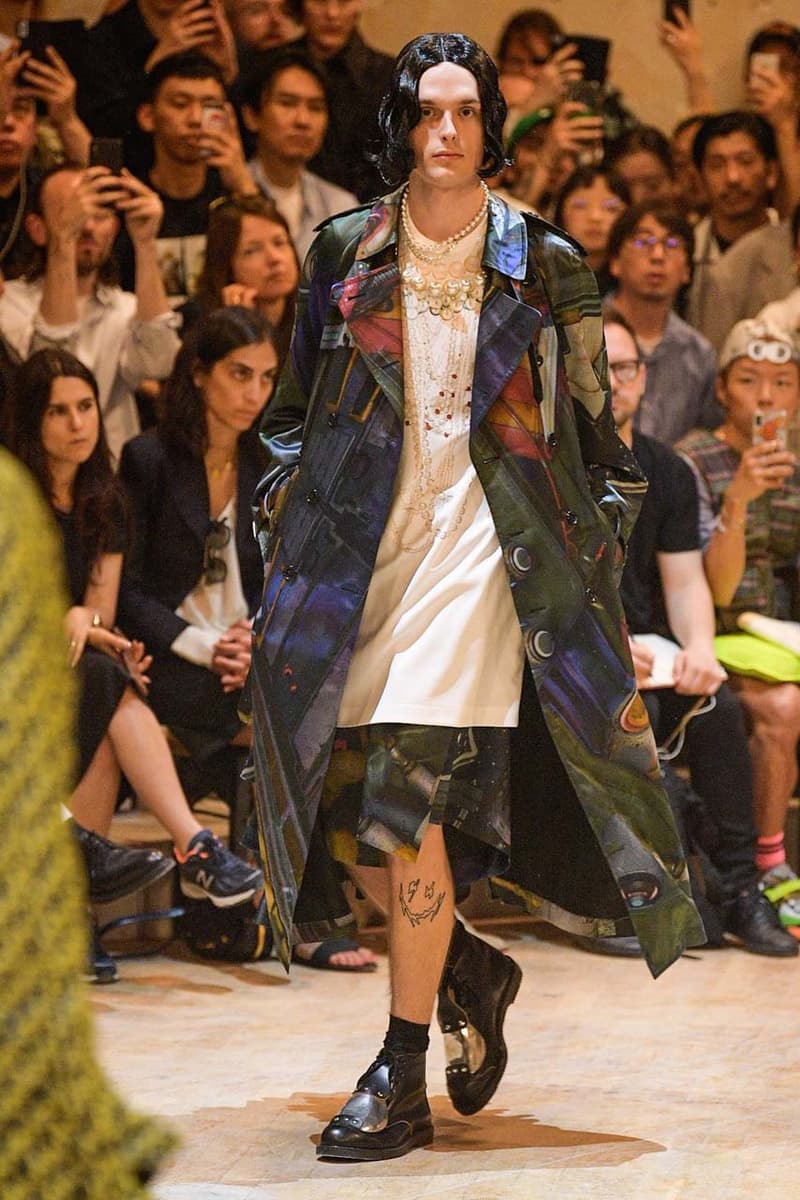 32 of 39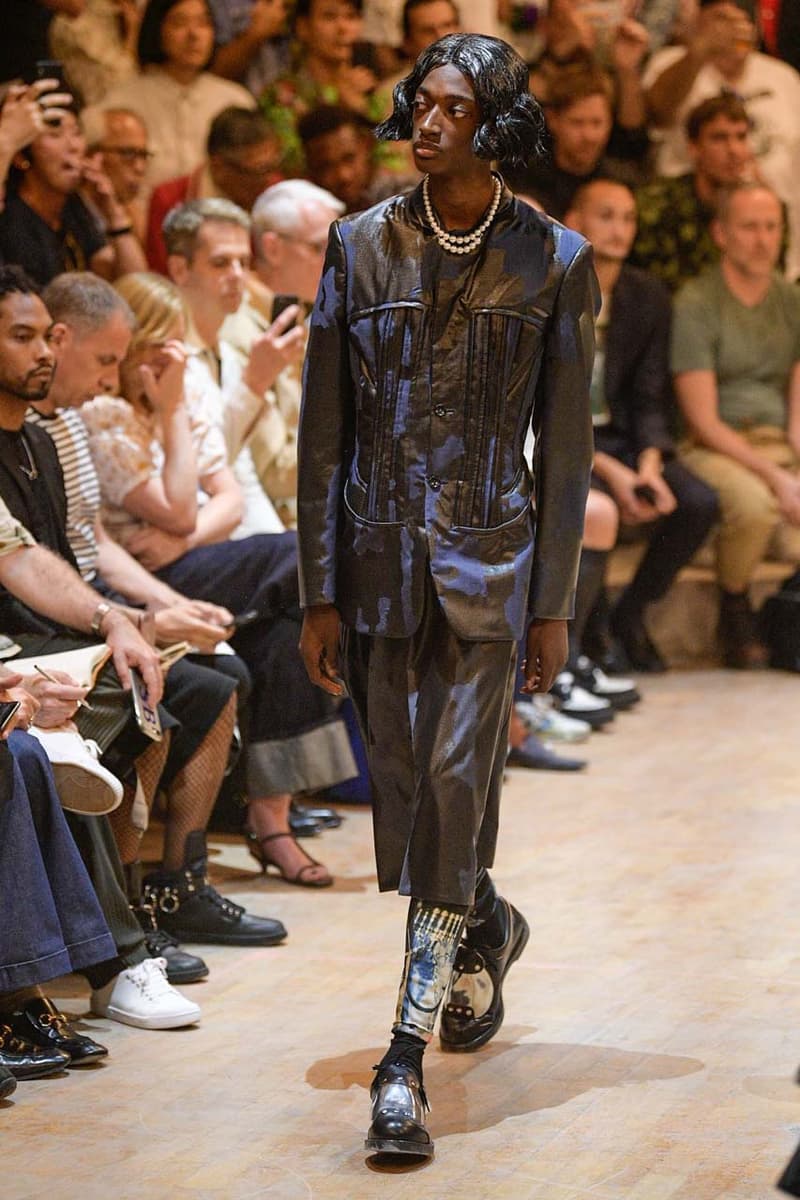 33 of 39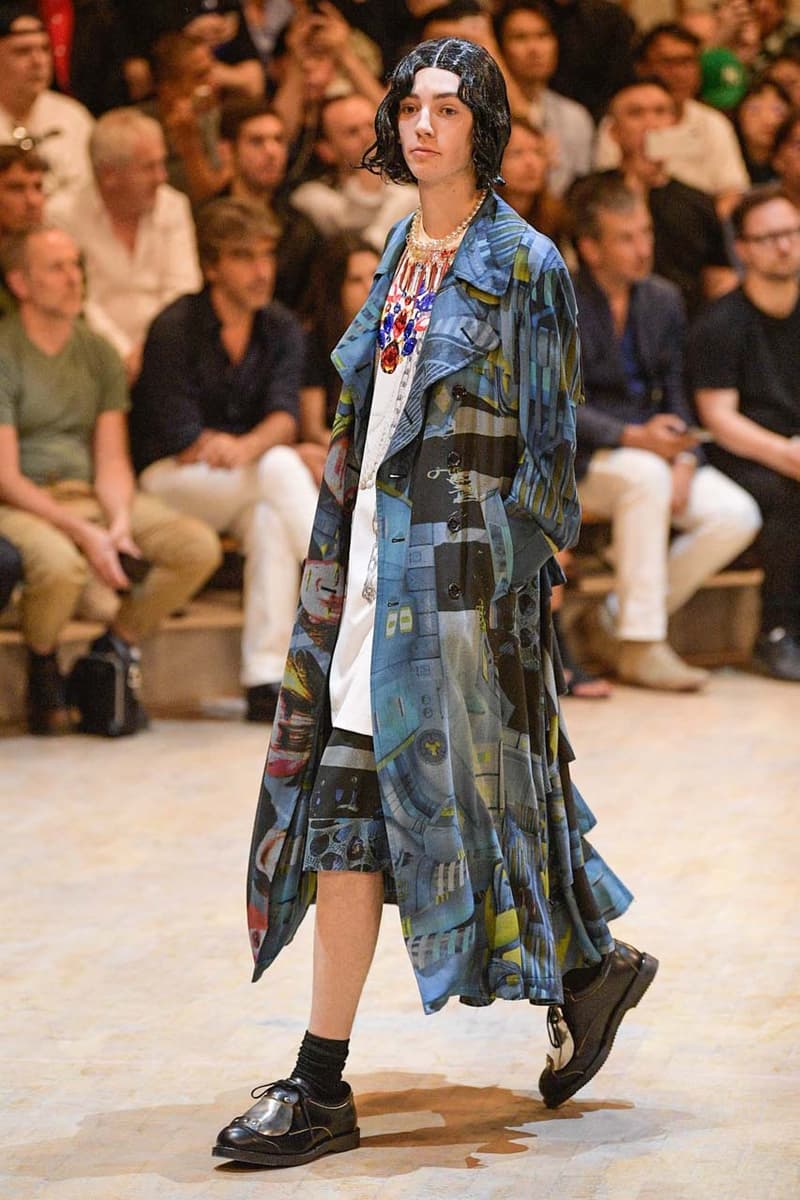 34 of 39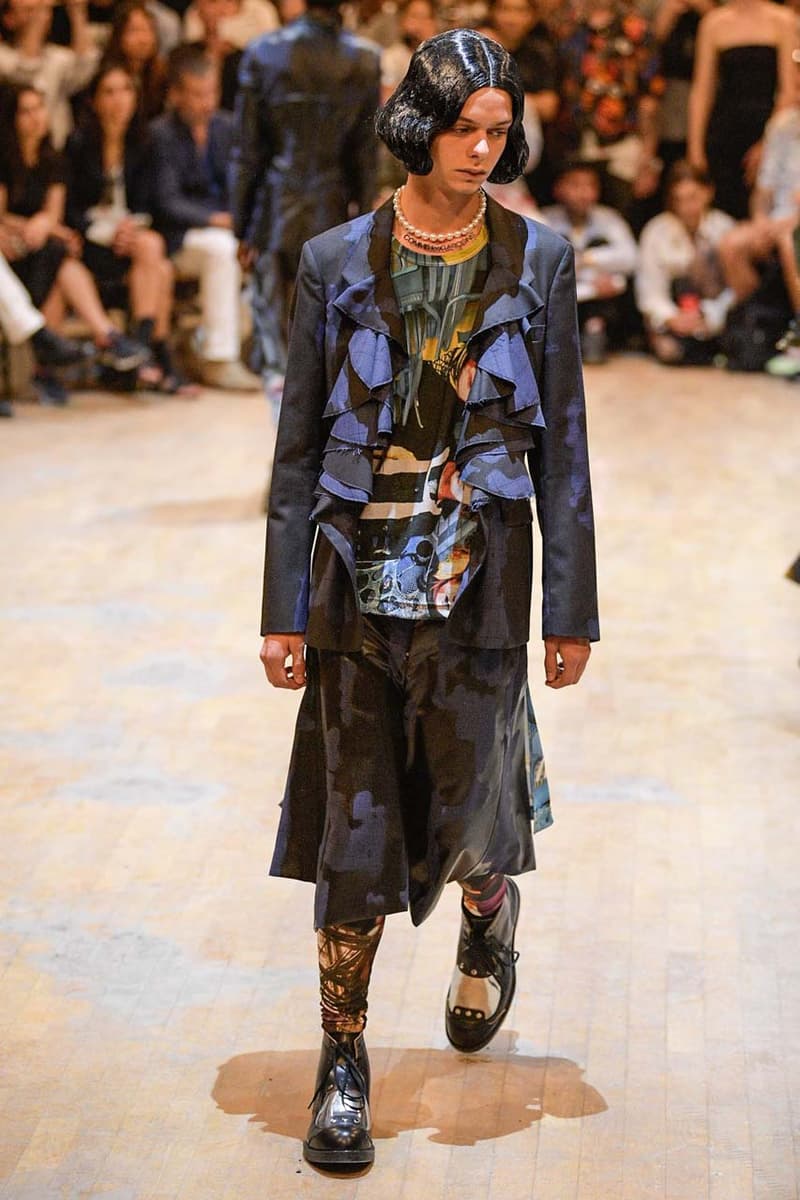 35 of 39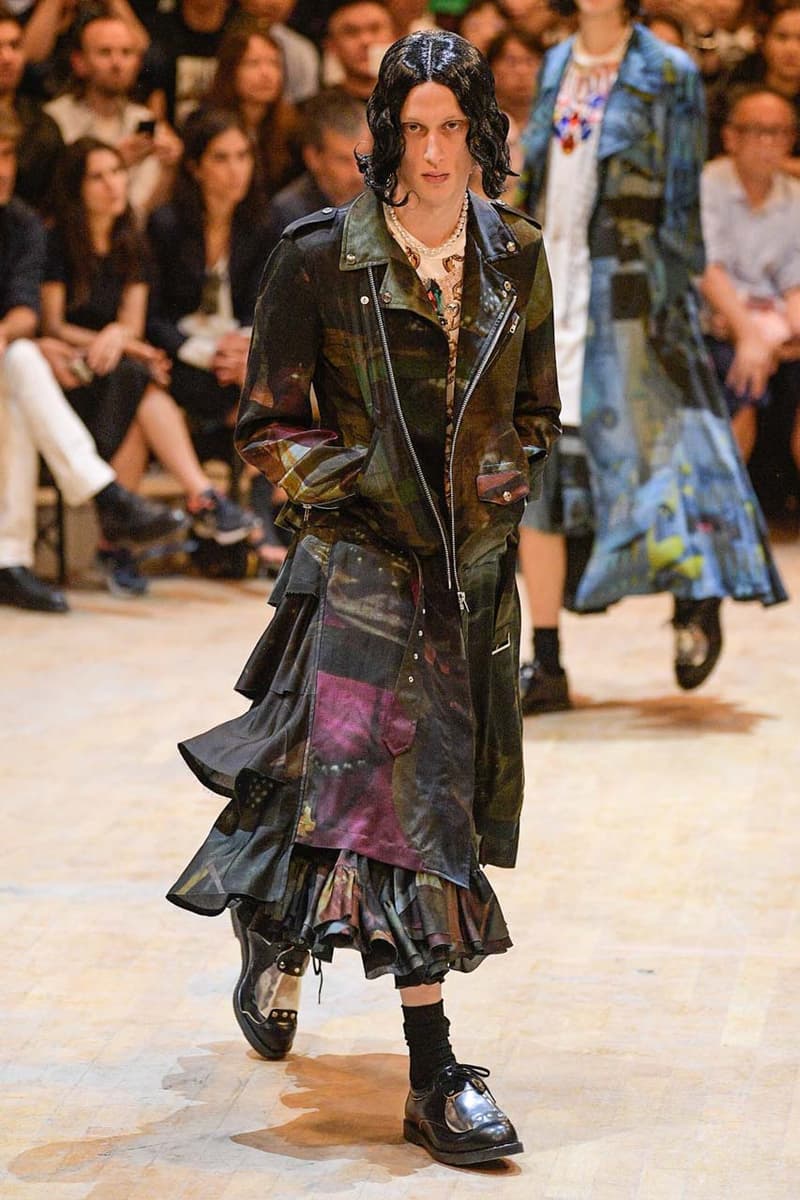 36 of 39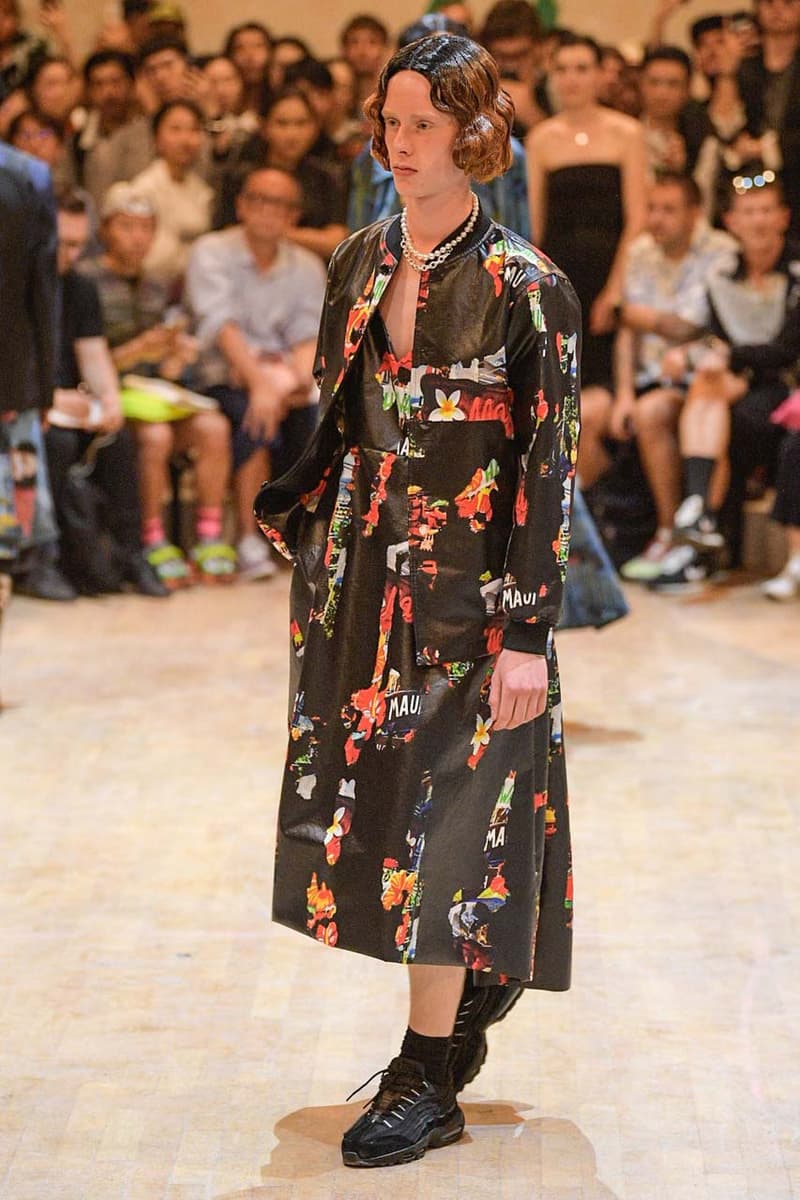 37 of 39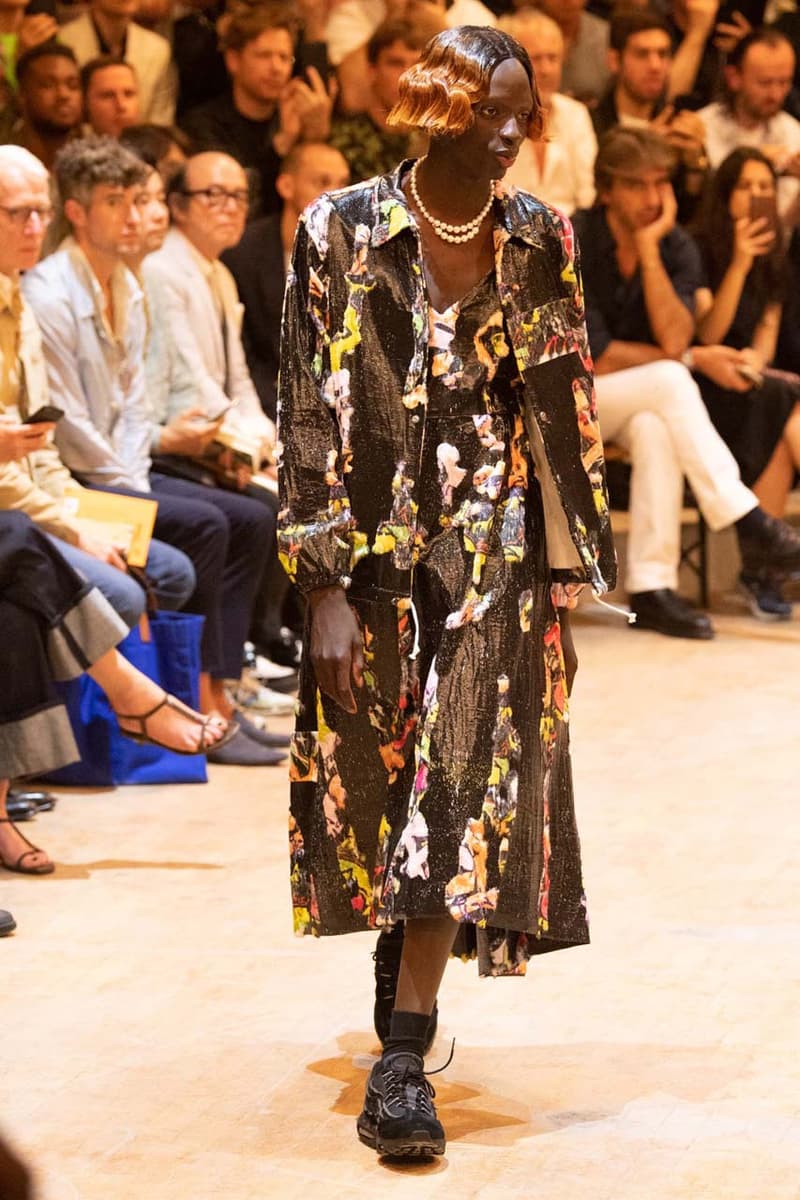 38 of 39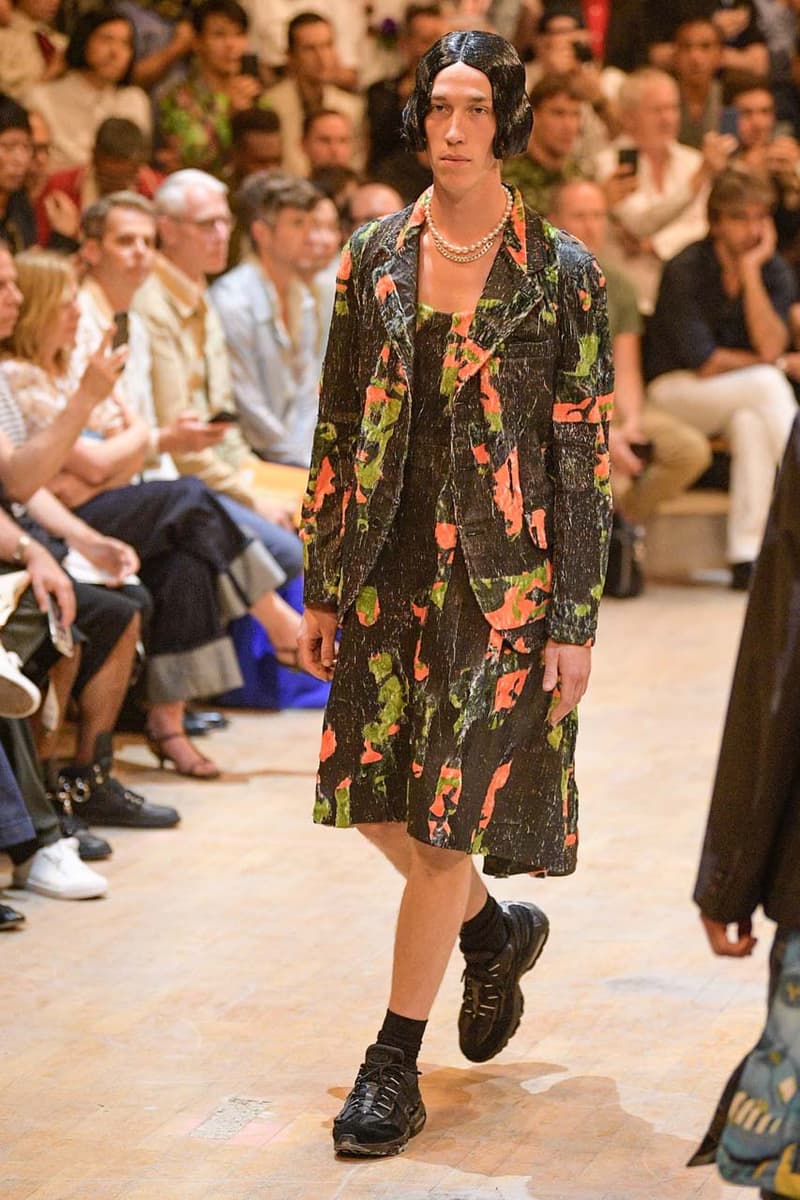 39 of 39
COMME des GARÇONS HOMME PLUS hit the Paris Fashion Week Spring/Summer 2020 scene with another array of unapologetically distinctive garments, another impactful collection for Rei Kawakubo's premiere menswear line. Though the Japanese designer remained characteristically mum about the intent behind the designs, the creations speak for themselves, blurring the line between period dress and punk inclinations that toyed with gender conventions by issuing a menswear collection reliant on skirts, dresses and bloused sleeves.
Jacquard jackets, polyurethane coats and blazers woven as if to resemble mold all reinforced intentionally jarring proportions, with raw seams, skirted hems and billowing poet sleeves all undercutting the androgynous casting — men and women alike walked the runway, obscured by dangling curls masterfully crafted by hair artisan Julien d'Ys. Models swapped skirts in matching mixed-materials for crumpled polyester shorts and shin-length dresses, styled with crop tops, pearl necklaces and knee-length shirts, the latter bolstered by button appliqué in the vein of Judy Blame.
For those intimidated by the aggressively revamped clothing, one may take note of the footwear, which introduced steel-plated black derbies, more collaborative Spalwart sneakers and a series of Nike Air Max 95. The latter, seen in tonal white, black and muted multi-colored makeups, is HOMME PLUS' latest collaboration; all the variants sports raw-hemmed, deconstructed uppers that keep in line with the Japanese label's deconstructionist attitude. Each of COMME des GARÇONS's last several runway shoes for either men or women have introduced a collaborative sneaker with Nike, accompanied by occasional BLACK efforts as well.
Check out COMME des GARÇONS HOMME PLUS' SS20 runway looks in full above and take a closer look at the potential Air Max 95 collaboration below.
Meanwhile, c alum Junya Watanabe served up another range of elevated workwear for Spring/Summer 2020.