Netflix Debuts 'Neon Genesis Evangelion' With New English Dub
Licensing issues initially caused some setbacks.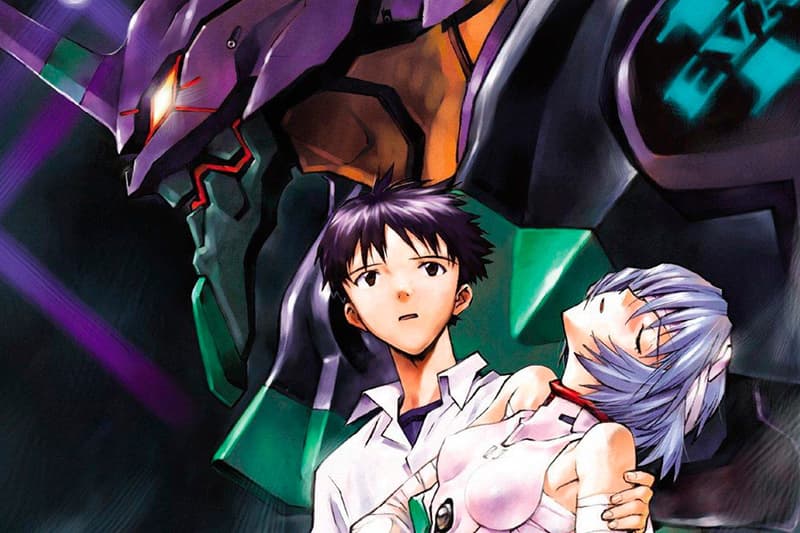 Neon Genesis Evangelion has finally debuted on Netflix, debuting a new English dub that replaces the iconic voicework from the original Gainax ADV Films dub. Although there are English, Spanish, and two Chinese subtitled versions to view alongside redubbed Spanish, French, and German audio, many are frustrated that the original dub is missing.
Main protagonists Shinji, Asuka, Rei, and Misato are voiced by newcomers Casey Mongillo, Stephanie McKeon, Ryan Bartley, Carrie Keranen, respectively. Keranen also directed the English dub alongside Kevin Hoffer.
The original dub has been ensnared in licensing issues for years due to a legal battle between the anime studio Gainax and the creator's Studio Khara. As a result, Netflix has decided to do away with the classic dub and introduce an in-house dub that the streaming service will now own. Many speculated this would be the case, including the original voice actors Spike Spencer (Shinji), Amanda Winn Lee (Rei), Allison Keith (Misato), and Tiffany Grant (Asuka), the latter of which started a fan petition after Netflix's license deal was announced.
"It seems there is some possibility Netflix may be considering a new dub of the show," Grant wrote. "Although this hasn't been confirmed, many of the original cast members [...] have taken it upon themselves to launch a campaign in a bid [to] reprise their iconic roles should this be the case." Winn later tweeted "This time I will be heartbroken if I don't do Rei's voice. I poured so much of my life into that original show and those movies."
Spencer meanwhile praised the new cast on Twitter, prompting others online to tell fans not to harass the new voice actors who themselves are tweeting their appreciation for the roles.
Check out the tweets below and Evangelion starting today on Netflix.
In other entertainment news, Anthony Mackie and Frank Grillo team up in Netflix's Point Blank trailer.
Hey #evangelion fans. So EVA is coming to Netflix. There is a chance that they will re-dub it. I would very much like to redub Shinji and I know many of the rest of the original cast would be interested too?.

— Spike Spencer (@spikespencer) November 30, 2018
Honestly? This time I will be heartbroken if I don't do Rei's voice. I poured so much of my life into that original show and those movies. #Evangelion #originalRei #Netflix #originalcast https://t.co/HAdHOZ5lin

— Amanda Winn Lee (@amandawinnlee) November 30, 2018
Woke up feeling very lucky to be a part of the @Netflix English dub of #NeonGenesisEvangelion! Getting to know and voice Asuka Langley Soryu has been an absolute honor and a joy. Thanks to @_TheVSIGroup, the team in Japan and so much love to our amazing director @CarrieKeranen. pic.twitter.com/dPoLbiQB8M

— Stephanie McKeon (@Steph_McKeon) June 21, 2019
It's one of the greatest honors of my life to have portrayed Shinji Ikari in Neon Genesis Evangelion for Netflix's English dub. Thank you to the team in Japan, @CarrieKeranen, @_TheVSIGroup, @netflix / @NXOnNetflix, and to everyone watching. pic.twitter.com/aaxESqEpze

— Casey Mongillo @ Sega Saturn in 2019. ケイシ・モンジロ (@CaseyTheVA) June 21, 2019
Endless gratitude to our phenomenal director @CarrieKeranen, everyone at @_theVSIGroup, the @Netflix team & everyone on the team in Japan. I'm eternally grateful to be the voice of Rei Ayanami in Netflix's English dub of Neon Genesis Evangelion. It was an honor piloting Unit 00? pic.twitter.com/MkbGMVdpSW

— Ryan Bartley ? (@RyanBartley) June 21, 2019
Join Our Discussions on Discord
The HYPEBEAST Discord Server is a community where conversations on cultural topics can be taken further.