Bobby Hundreds' Book 'This Is Not a T-Shirt' Is Really a Guide for Cultivating Communities
"It's not about the clothing, it's about connecting."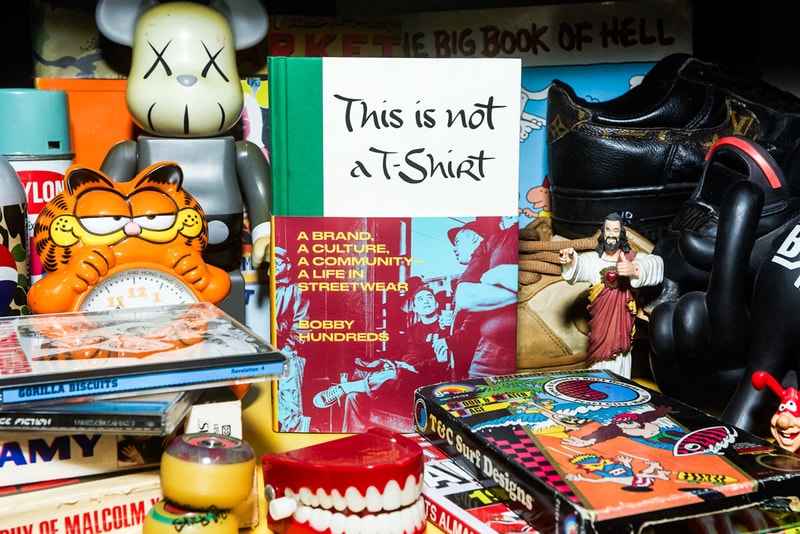 Bobby Kim, better known as Bobby Hundreds and the co-founder of skatewear brand The Hundreds, is set to release a book titled, This Is Not a T-Shirt. Kim has long been a key figure in street culture with his brand being one of the first to push streetwear's presence towards the edge of pop culture with countless collaborations alongside big cultural entities such as adidas, Garfield, Amoeba Records, MF DOOM and recently, Heavy Metal to name a few.
It also goes without saying that Bobby Hundreds has been a true proponent of preserving and growing the community aspect of street culture, often spilling out his thoughts and emotions in essay form about the struggles of running a brand, reflecting on streetwear's relationship with the luxury industry, or just commenting on the spending behaviors of today's fashion fans. You can also catch one of his conversations about streetwear alongside Jeff Staple in one of our HYPEBEAST Radio episodes.
This Is Not a T-Shirt expands on a lot of what Kim has already spoken about through his writings and social media commentary. While the book touches on the beginnings of The Hundreds and the ups-and-downs of growing a business, it also places a magnifying glass on what streetwear really is and should be about in Kim's own words — simply put, it's about forming and growing communities.
We talked to Kim briefly about the book and asked him a few questions about his goals for the release and thoughts on the current state of streetwear culture: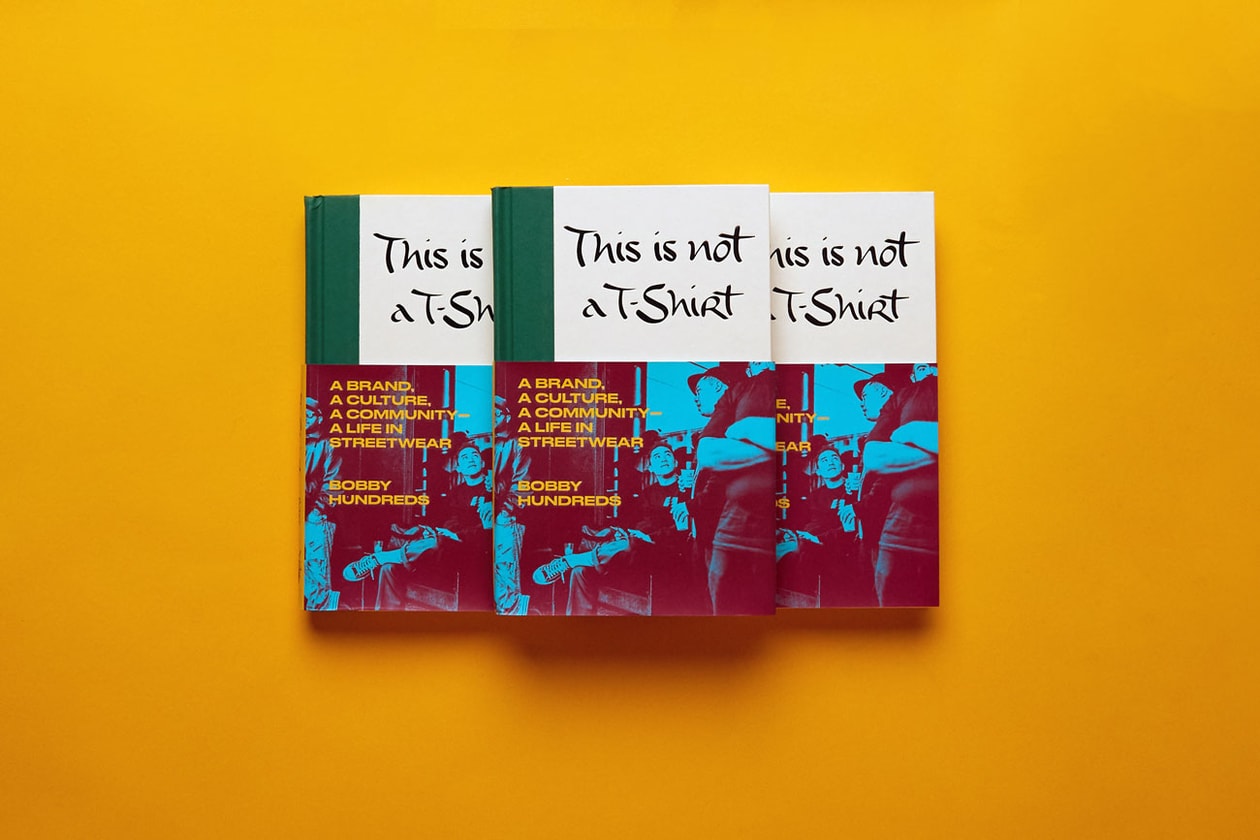 What triggered you to write This is Not a T-shirt? Were there specific instances in your life that motivated you or did you want to write a book like this all along since you started The Hundreds?
Streetwear is fertile entrepreneurial grounds for a generation of youth who are attuned to better branding and social media marketing. Yet, most of the popular business literature out there highlights a specific kind of success story, embellished by billion-dollar valuations and celebrity founders. I wanted to tell an honest streetwear story, one in which winnings and failure are less important than thriving and surviving.
Sure, there's a dose of streetwear history stuff, and you also learn about how Ben and I built The Hundreds. But, this book is really about making something you're proud of, connecting with other people through the process, and most importantly, helping them to meet each other. Let's tell a better business anecdote, one that acknowledges the hard lessons and communal aspects as much as the glitz and glam.
So much of what you preach about streetwear is centered around community. What can readers of this book learn about the importance of streetwear's role in building a community?
Yes, streetwear is about people over product. The media and marketplace often get it confused, attributing streetwear's success disproportionately to high-ticket items and long lines. But, if it's just about resale value, the sophisticated customers will graduate to more profitable ventures like flipping art and real estate. Instead, they are drawn to streetwear because they identify with the dynamic personalities behind the brands, and find each other in the process – whether in the comments, at a party, or even in one of those crazy line-ups. In my book, I talk about how kids sleep on the sidewalk for days, only to buy a single T-shirt. It's not about the clothing, it's about connecting.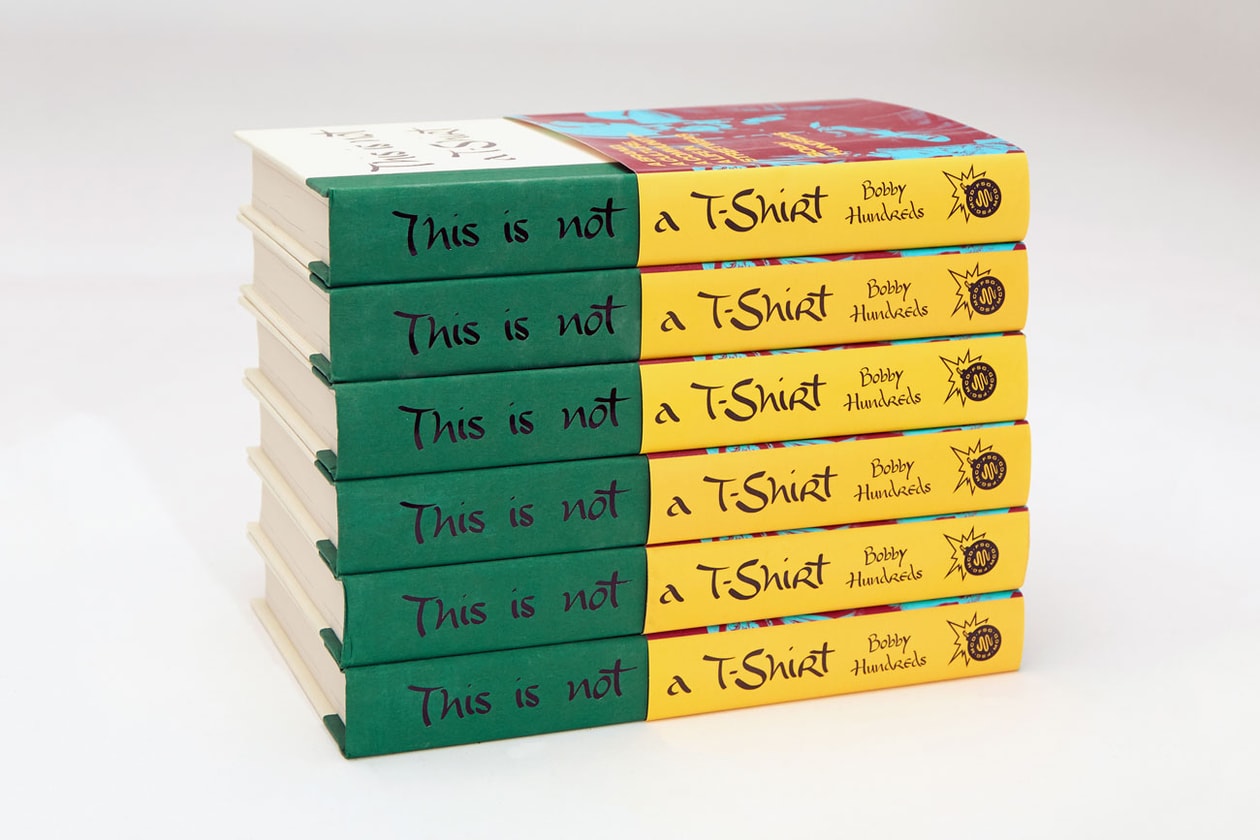 You mention the stories of a lot of pivotal players in the early days of streetwear. For those just learning about the culture now, who would you say are the most important ones and why?
I'd be remiss if I didn't mention pioneers like James Jebbia, Shawn Stussy, and Nigo. But, I also look beyond founders, to other players who are just as valuable in the ecosystem: shopkeepers like Sarah Andelman and Chris Gibbs, re-sellers like Sean Wotherspoon, bloggers like Kevin Ma and David Fischer, for example. What about the celebrities who are the mannequins for our clothes? Kanye, Rocky, Tyler. The customers themselves are the most critical players, yet they hardly get acknowledged.
Looking back, I think Rob JEST, Tony Arcabascio, and Arnaud of ALIFE were incredibly influential to my generation of streetwear, including The Hundreds. What I appreciated most about them was that they were artists and designers first and did such masterful work in the space. I am constantly inspired by Virgil Abloh, but this transcends streetwear. He is extraordinary. He's giving as much output as he's taking input – I've never seen anything like it.
Do you foresee another instance of the streetwear bubble bursting again? Can the partnership between luxury and streetwear have longevity?
Streetwear — as a fashion category — is amorphous, and so it is already ebbing or flowing depending on how you look at it. For example, streetwear's most successful pieces in recent years weren't hoodies and sneakers. They were its gender-neutral nature, brand tribalism, and appeal to a new Chinese customer. Fashion can take those effects and apply them across any genre: suiting, ballroom gowns, denim. And in that sense, "streetwear" will only expand and flourish.
Look, there are already rumblings that the graphic T-shirt is being phased out again and that kids are over Supreme. But, we've heard this babble so many times before, and it never sustains. That just means the media needs a new story and the industry fat will be trimmed. The last time we saw this was in the early 2010s with the rise of Americana. This is when streetwear performs best, however. When you leave us alone, in the shadows, counted out and underestimated.
What are the most important things about the book that you'd like your readers to remember about yourself and The Hundreds?
I always thought we were building this brand to make money, or be cool, or to chase our heroes. But, what we were really doing was building a community, and that to me is sweeter than any high-profile collaboration or meaty paycheck. I'd love to get back to a place where we, as a culture, look at clothing as an artful medium to bring people together, instead of social badges to divide us into classes. And I also hope that readers find themselves in my words, whether as start-ups who are having a difficult time or as customers who love this game as much as I do. I really hope you like it.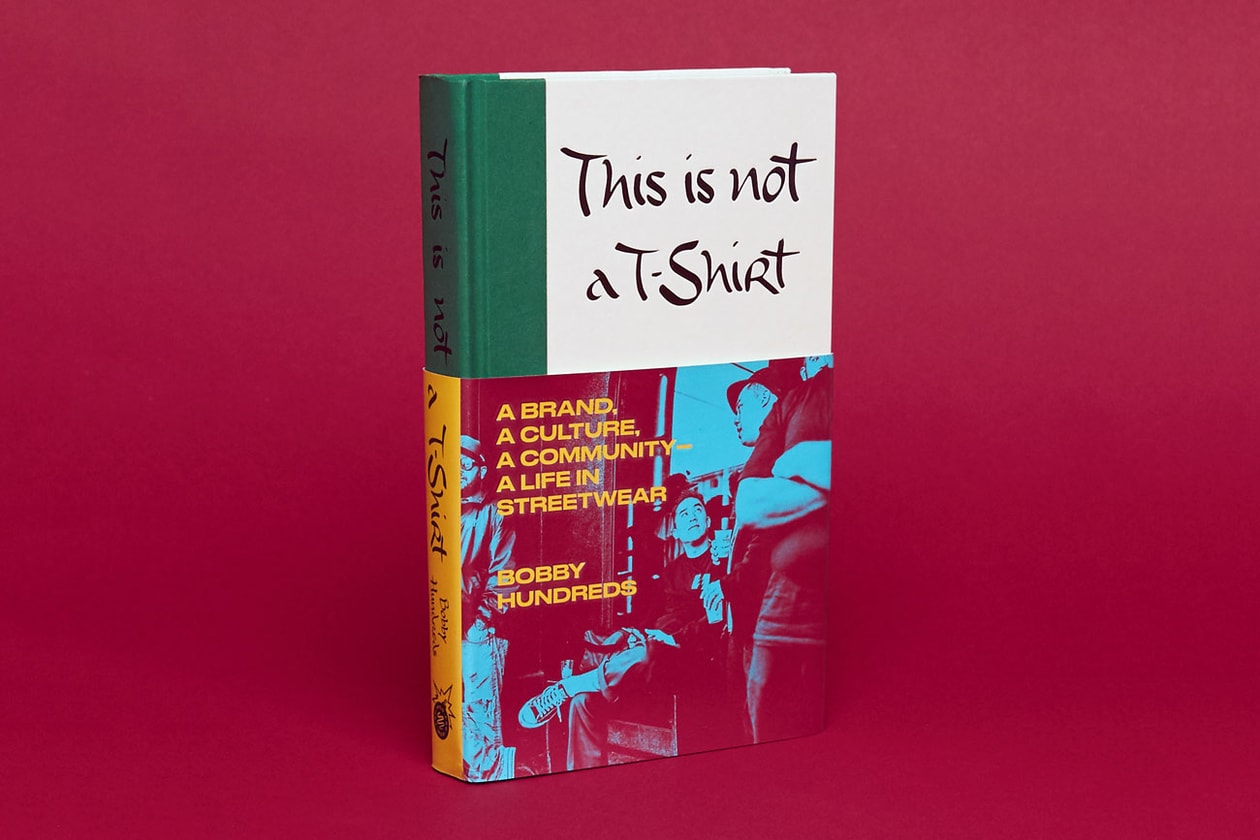 This Is Not A T-Shirt by Bobby Hundreds is currently part of Barnes & Noble's Discover 2019 program which only 50 new writers are selected each year. It also contains blurbs from popular figures such as Jessica Alba, Gary Vaynerchuck Gary Vaynerchuk, Ronnie Fieg (Kith), Imran Amed (Business of Fashion), Lena Waithe, Alan Yang (Master of None) and Tony Hawk.
The book is slated to release on June 25 and can be pre-ordered now through Amazon.
Pre-orders are also available on Barnes & Noble, Apple Books, various independent bookstores and through Audible for the audiobook version narrated by Bobby Hundreds himself.
Below is a readable sample excerpt from one of the book's chapters:
Chapter 11 of Bobby Hundreds' 'This Is Not a T-Shirt' Book by Anonymous CYPyQZVg4 on Scribd