Young Drummer Boy Introduces New 'Same Click' Album with "Wastelands"
"With this album, I wanted to reach my core fan base."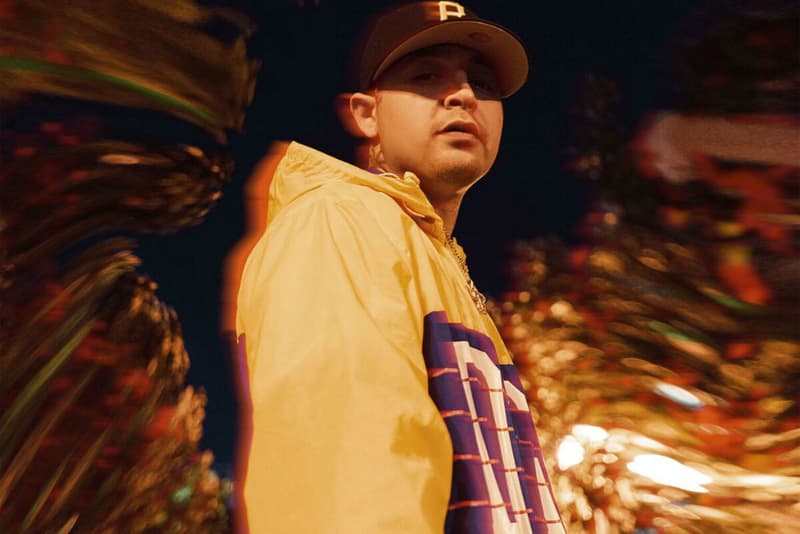 As one of the rappers who is redefining what it means to be a Mexican rapper from the West Coast in the modern era, Pomona's Young Drummer Boy is reaching new heights of popularity and acclaim and nearing a point of crossover that most emcees in his lane can only dream of. With his next few steps as his most crucial, Young Drummer Boy is planning on serving up a new studio album to define and chart the next stage of his artistic evolution, Same Click. Young Drummer Boy's Same Click project is made up of 12 new tracks, and boasts collaborations with Rucci, Azjah, $tupid Young and more.
"With this album, I wanted to reach my core fan base," Drummer Boy explains to us. "I've never been the type of artist to chase radio or try to cater to people who really don't give a fuck about me. I feel very deeply about the song 'Wastelands' because I speak about the obstacles I've overcome and got the chance at a second shot at life that most of my homies were never given. There were a few hype songs on my album I could of chose to release next but at the end of the day, I wanted to show the emotion and motivation that inspired me and made me the man I am today."
You can check out Young Drummer Boy's new single "Wastelands" and the tracklist for his Same Click album below. Same Click will see release soon via EMPIRE.
Young Drummer Boy – Same Click (Tracklist)

1.Stripes (Intro)

2.Double up Ft. Rucci

3.Everything Go ft $tupid Young

4.Foreign

5.40 On Site

6. Problems Ft. Azjah

7.Yes

8.I Made A Way

9.Walk Like This Ft. W$TNB

10. I Made It Ft. Roland Brooks

11. Kuz I Had To Ft. Kiing Khash

12. Wastelands