Almost All of America Is Rooting for the Toronto Raptors to Win the 2019 NBA Finals
#WeTheNorth.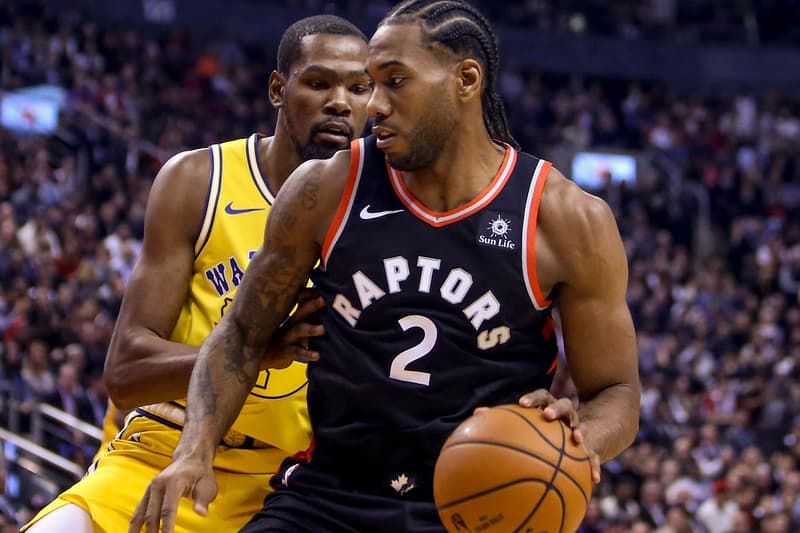 With the 2019 NBA Finals just a day away, it seems like a majority of the U.S. is rooting for the Toronto Raptors to hold that Larry O'Brien trophy.
According to Betonline, 47 states are hoping to end this season with the Raptors as champions. Utilizing Twitter's geotagging data, the website compared over 20,000 tweets of the Raptor's #WeTheNorth hashtag and the Warriors' #DubNation to see which contender each state is betting on. The results show that California, Nevada and Hawaii are the only states cheering for a three-peat Warriors championship while the rest of the country (and presumably all of Canada) are supporting the historical franchise win for the Raptors.
With Kawhi Leonard's addition to the Raptors roster, Kevin Durant's prolonged injury and the Warriors' repetitive Finals appearances, it comes as no surprise for basketball fans to desire a change of pace. To top it off, the possible Raptors championship win will mark the franchise's first since its inception in 1995, creating an unbreakable legacy for the Canadian team.
The 2019 NBA Finals kick off May 30.
In case you missed it, Kevin Durant will be missing Game 1. 
Almost every state in the United States is rooting for the Raptors to beat the Golden State Warriors #Toronto #WeTheNorth pic.twitter.com/9RVJNCrQr6

— blogTO (@blogTO) May 29, 2019
Poll
Which Team Do You Want to Win?
Toronto Raptors
Golden State Warriors