Spider-Man's New Suits Spotlighted in 'Far From Home' International Spots
Some major upgrades.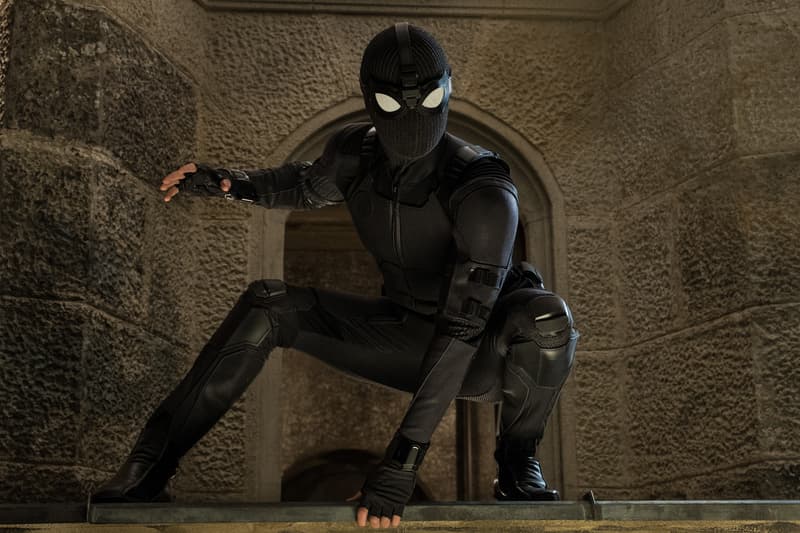 Since being introduced into the Marvel Cinematic Universe three years ago in Captain America: Civil War, Spider-Man has already seen a few suit upgrades thanks to billionaire industrialist Tony Stark.
However, with Spider-Man's latest standalone film Far From Home set to release in two months time, Sony Pictures and Marvel Studios have given the webbed hero a few major makeovers. And now fans have been given a look at Spidy's upcoming stellar suits in a set of international TV spots.
Coming from Portugal, the spot showcases the Iron Spider, Stealth, and new Black-and-Red costumes that Peter Parker will wear in the sequel as he battles the Elementals. Another clip sees Peter embracing MJ as Nick Fury tells him, "Stark made you an Avenger. The world needs that."
Another notable aspect of the film that has everyone talking about is how Spider-Man will be teaming up with Mysterio, who has been one of his biggest enemies from the comics. Director Jon Watts explained to ComicBook.com, "Mysterio enters the comic as a hero. So, I always took it right back to the source material and what made that character exciting initially. But in terms of how we ended up with Mysterio in the first place, I mean, I wanted to put a character on screen that we hadn't seen before."
Spider-Man: Far From Home lands in theaters July 2.
For more on the MCU, these are the movies and shows to look forward to after Avengers: Endgame.