IKEA Is Set to Launch a Meatless Version of Its Iconic Meatballs
Part of the Swedish company's push for sustainability.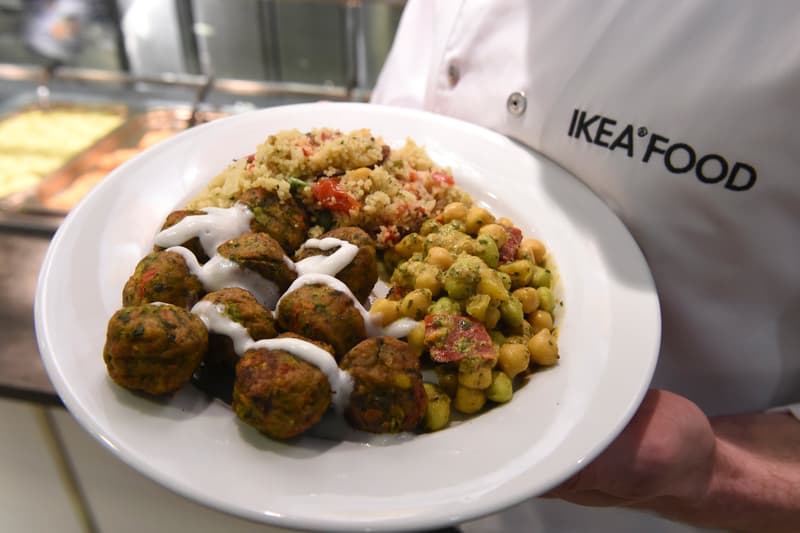 Continuing its push for sustainability, IKEA is set to introduce a meatless version of its iconic meatballs.
Standing as one of the Swedish company's most popular product, each year roughly a billion meatballs are sold at IKEA locations worldwide. Already launching a veggie ball back in 2014, IKEA's new product currently in development with two undisclosed food entities will follow the meatless movement led by the Impossible Burger. The meatless meatballs will be made from plant products that have been treated to accurately mimic meat. IKEA plans to offer the conscious menu item at a price equal to or less than its original meatballs.
According to Michael La Cour, Managing Director at Ikea Food Services, "What we would like to do is to create an alternative for the typical meat eater that still has a craving for meat. "Let's say, a flexitarian that knows too much meat consumption is not always the best, and I want to do my part, but on the other hand, I love the taste and texture of meat. These are the people that we would like to create an alternative for."
The meatless initiative will spread to more items on the menu and serve as the latest step in IKEA's larger sustainability movement, which currently features electric delivery vans and innovative rental furniture programs. But don't worry, the original beef and pork meatballs will still be sold and IKEA doesn't plan to phase out meat items.
No word yet on when the meatless meatballs will be available at IKEA but stay tuned for more information.
For more food news, Taco Bell is planning to open up a pop-up hotel in California this Summer.