Ed Sheeran, Chance the Rapper & PnB Rock Unite for New Single "Cross Me"
Off the forthcoming 'No.6 Collaborations Project' LP.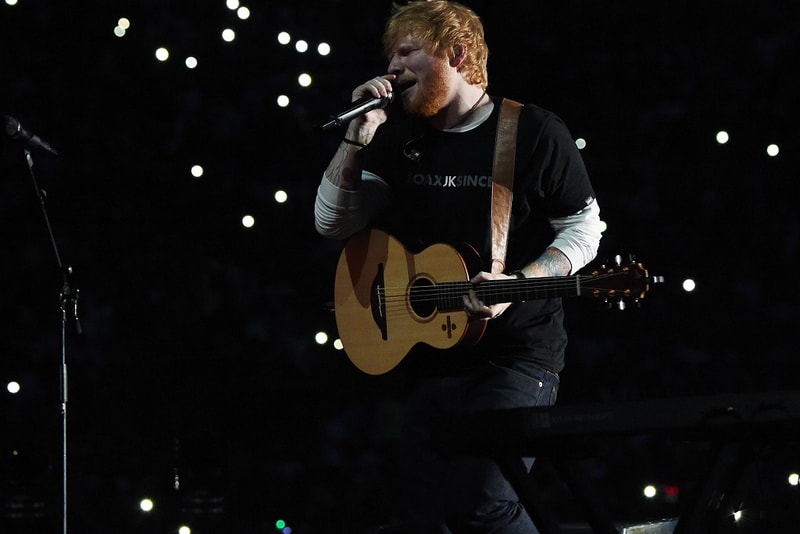 Last week, Ed Sheeran linked up with Justin Bieber for the tripped-out visuals in support of their recent collaborative single "I Don't Care." Now, the 28-year-old singer-songwriter is back with another new No.6 Collaborations Project single; this time around, Sheeran is teaming up with Chance the Rapper and PnB Rock for "Cross Me."
"The next record that I'm making is not a pop album," Ed Sheeran revealed to George Ezra during a February 2018 episode of the George Ezra & Friends podcast, sharing some insight into his new project's creative process. "The reason it's not a pop album is people expect you to come and the next album they're going to be like 'it has to be bigger than 'Shape of You' and it has to sell more than this' … But if I control it and go, 'Here's a lo-fi record that I really f**ing love,' my fans are gonna be like 'Yay!', and the pop world are gonna be like 'oh well, maybe the next one.'"
"I kind of learned from looking at how Drake does it," Sheeran told Entertainment Weekly last August, explaining the reasoning behind his sonic and artistic direction. "Drake puts out these albums that are huge but then in between he sticks out projects and however big the project is, it doesn't really matter because it's not the album, if that makes sense. It just clears the air for the next album."
You can steam Ed Sheeran, Chance the Rapper and PnB Rock's new joint single "Cross Me" below. Ed Sheeran's fourth studio album No.6 Collaborations Project is scheduled to see release on July 12 and is currently available for pre-order via iTunes.
For more, revisit Eminem and Ed Sheeran's "River" video.