R. Kelly Is Now Facing 11 New Felony Charges
In addition to 10 counts from February.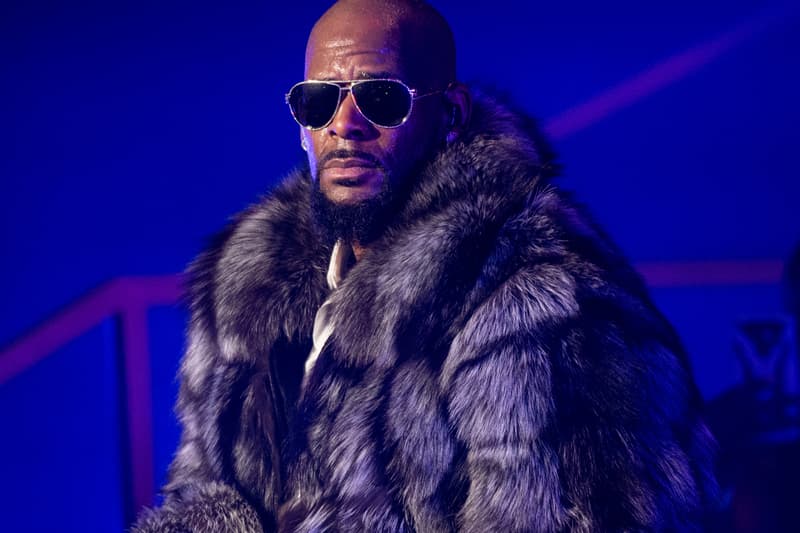 R. Kelly has been hit with 11 new felony counts. On top of the original 10 charges dating back to February, Cook County prosecutors slapped the singer with an additional four counts of aggravated criminal sexual assault, two counts of criminal sexual assault by force, two counts of aggravated criminal sexual abuse and three counts of aggravated criminal sexual abuse against a victim who was at least age 13 and under 17 at the time.
According to reports, the alleged offense occurred in January 2010. Kelly's lawyer claims that the new charges are in relation to an alleged victim who was a basis of one of the four sex abuse cases filed against Kelly earlier this year. Attorney Steve Greenberg took to Twitter to clarify the news, writing, "#RKelly was NOT charged with a new case. He was recharged in an existing case, same alleged victim and time (a decade ago) It changes nothing," and "#RKelly These are the same conduct, just charged differently, same alleged victim, same time frame, same facts. We expect the same results."
Kelly is currently free after someone posted both his $100,000 USD bail from February and his $161,000 child support bill in March. He is due to appear in court June 6.
In other music news, take a listen to Col3trane's newest EP Heroine.
#RKelly was NOT charged with a new case. He was recharged in an existing case, same alleged victim and time (a decade ago) It changes nothing

— Steve Greenberg (@SGcrimlaw) May 30, 2019
#RKelly These are the same conduct, just charged differently, same alleged victim, same time frame, same facts. We expect the same results

— Steve Greenberg (@SGcrimlaw) May 30, 2019