UPDATE: R. Kelly Pleas "Not Guilty," Released on $100,000 Bail
The R&B singer has entered a plea for all 10 counts.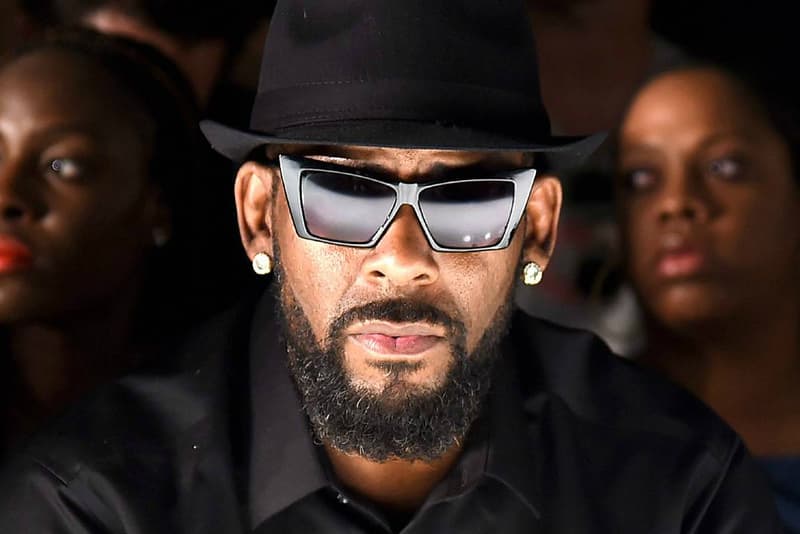 Update: Hours after pleading not guilty to all 10 counts of aggravated sexual abuse, a suburban Chicago woman posted the $100,000 bail for R. Kelly to be released from jail. The Chicago Tribune reports that a 47-year-old Romeoville, Illinois, woman posted the bail on Monday (Feb. 25). Court records show the woman identified herself as on the bond slip as "a friend" of R. Kelly. He will now await trial on sexual abuse charges in his home.
The large, black van transporting was mobbed with fans, protestors, reporters and photographers while Kelly was released from a jail in Chicago. The van was later spotted in the parking lot of a large showcase McDonald's downtown.
R. Kelly pleads Not Guilty to all charges today… sketch by Tom Gianni, latest on @nbcchicago this midday pic.twitter.com/JWyXOLMPpa

— Kye Martin (@KyeMartinNBC) February 25, 2019
NEW: R&B singer R. Kelly has been released from Cook County Jail after posting bond. He spent three nights in custody. The release was… rough. pic.twitter.com/q1uYNLXN4d

— Nader Issa (@NaderDIssa) February 25, 2019
R. Kelly's first stop after getting out of jail is the McDonald's in River North. Fans are playing his music in the parking lot. pic.twitter.com/0fPb4g4w43

— Nader Issa (@NaderDIssa) February 26, 2019
R. Kelly couldn't come up with the $100,000 needed to get out of jail. Tonight, he sleeps here. Our story at 10 @nbcchicago pic.twitter.com/jgO7stHSBz

— Lexi Sutter (@LexiSutterTV) February 24, 2019
Original Story: Earlier today, R. Kelly responded to all 10 counts of aggravated criminal sexual abuse with a plea of not guilty. The original indictment was announced last Friday, February 22.
R. Kelly was officially charged with 10 counts of aggravated criminal sexual abuse in Cook County, Ill. this morning (Feb. 22), TMZ and Chicago Sun-Times report. According to the Chicago Tribune, three of the charges "referred to a minor between the ages of 13 and 16." His first court date will be March 8.
A grand jury met about a week ago to investigate the alleged sex tape that attorney Michael Avenatti sent to police. 12 women testified for the grand jury, including one who provided physical evidence, according to TMZ.
Check back here for up-to-date information as this story is still developing.