JIEDA FW19 Is Everything Except the Kitchen Sink
Tailoring, outdoors clothing, cowboy culture and a splash of streetwear.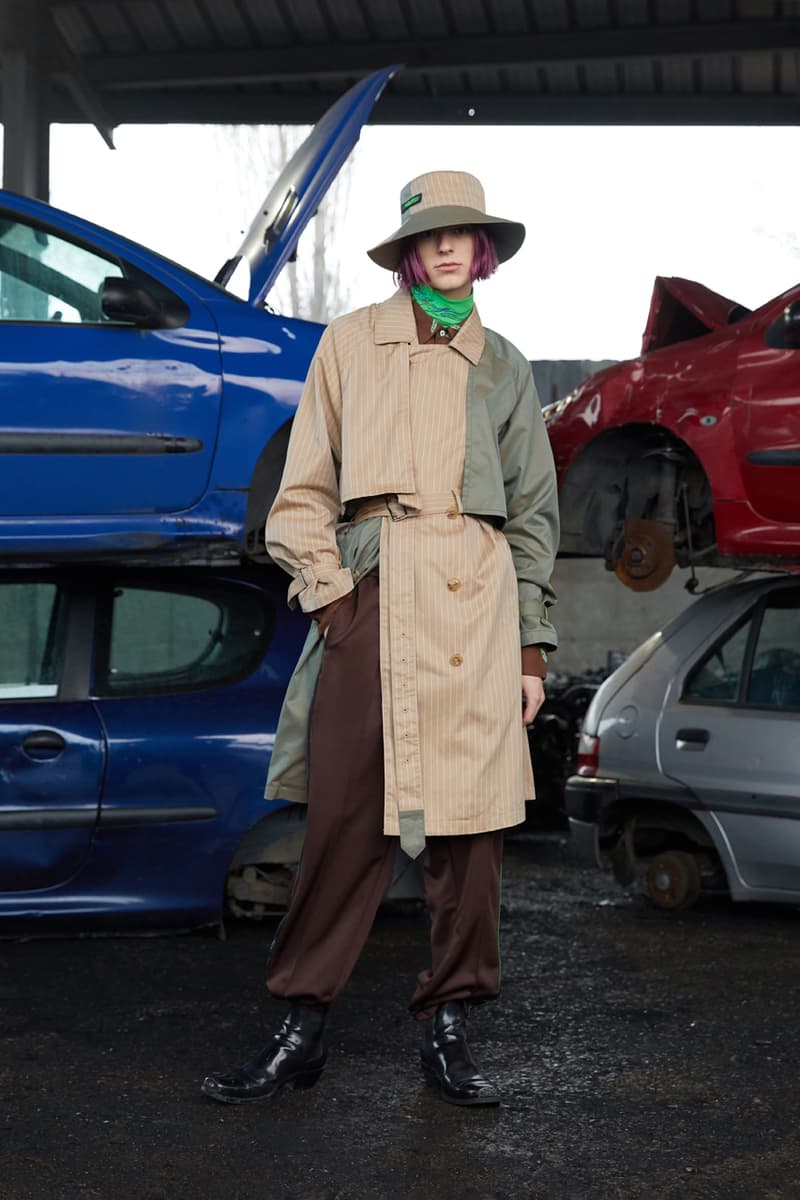 1 of 31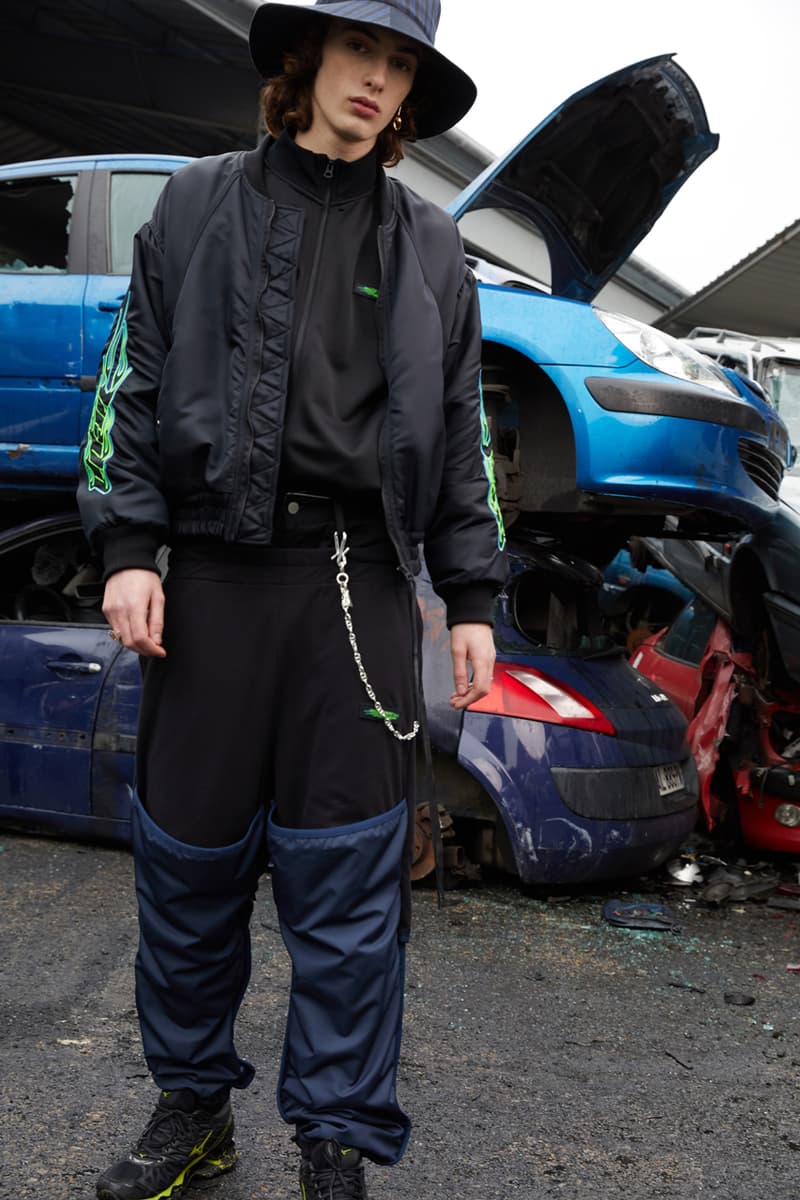 2 of 31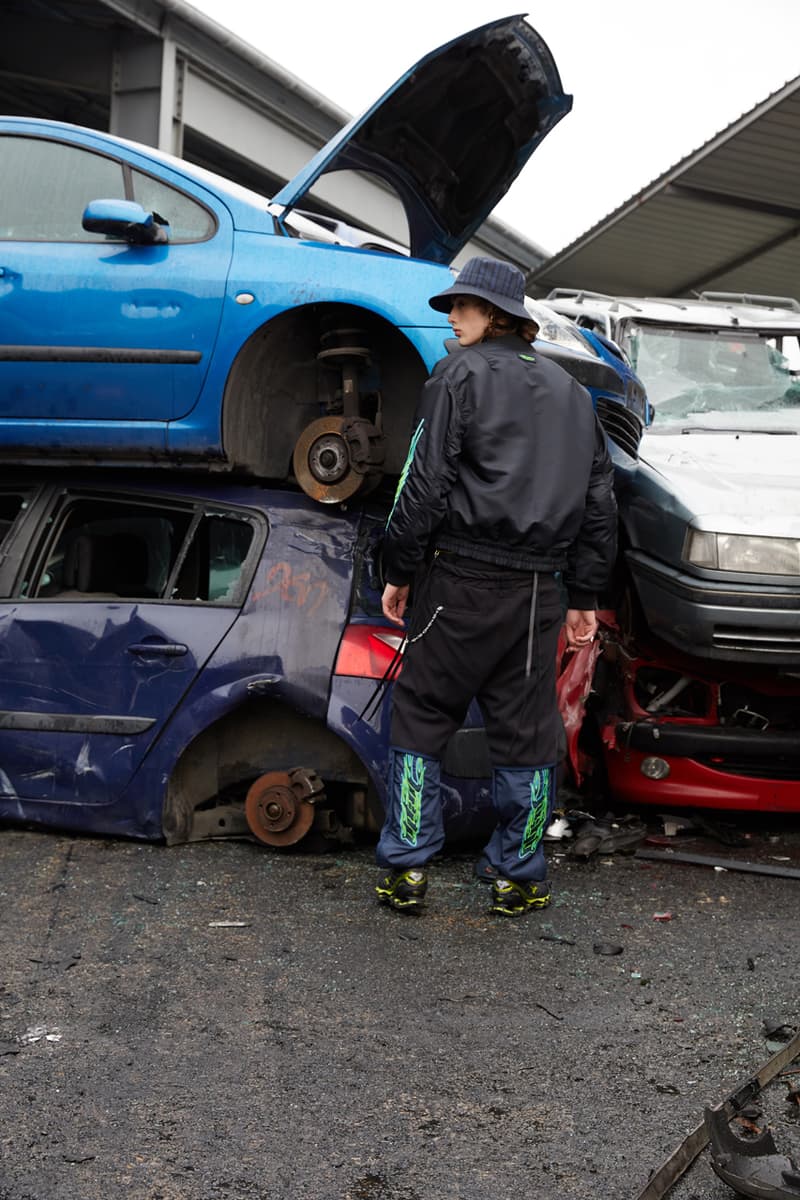 3 of 31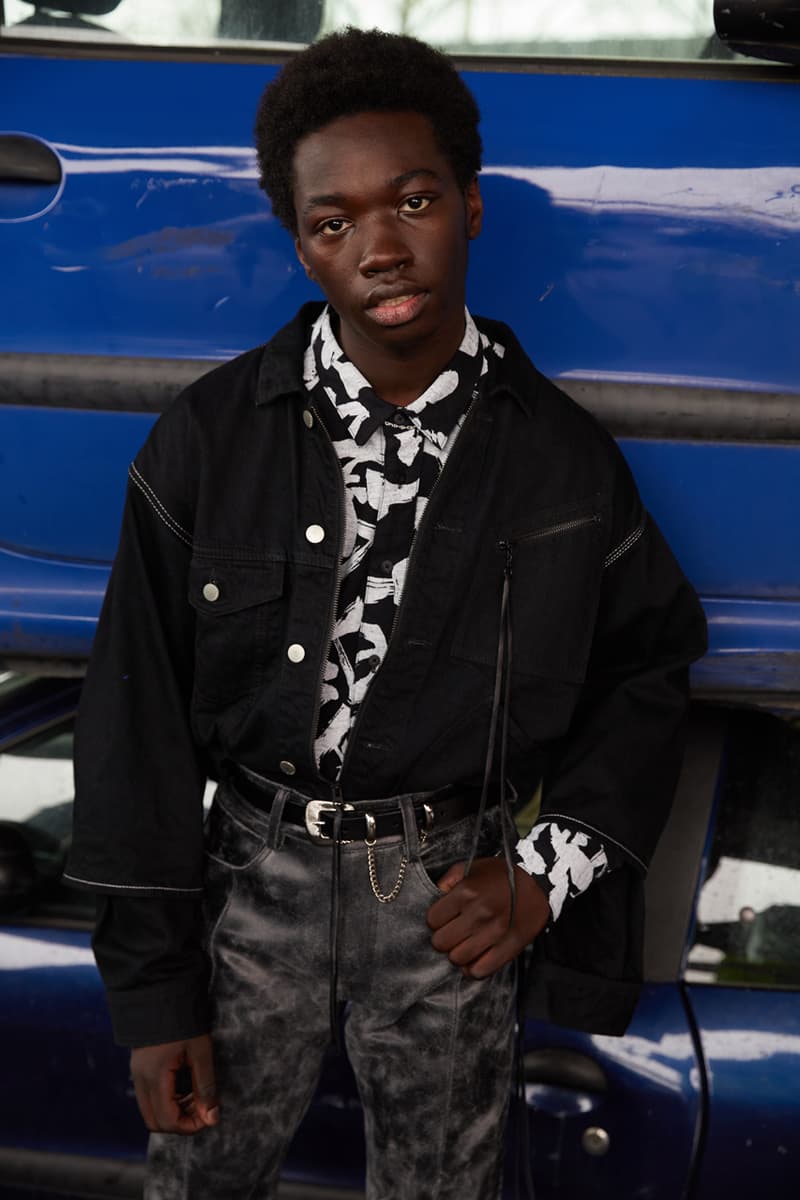 4 of 31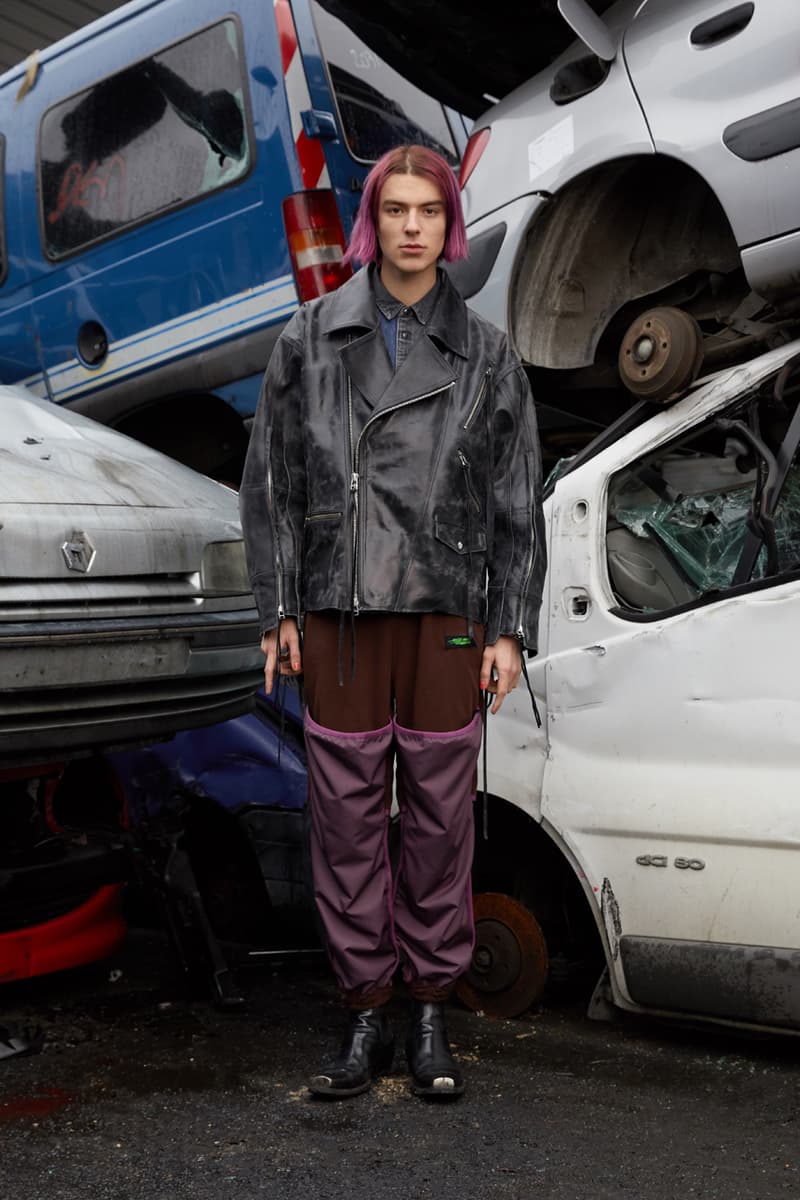 5 of 31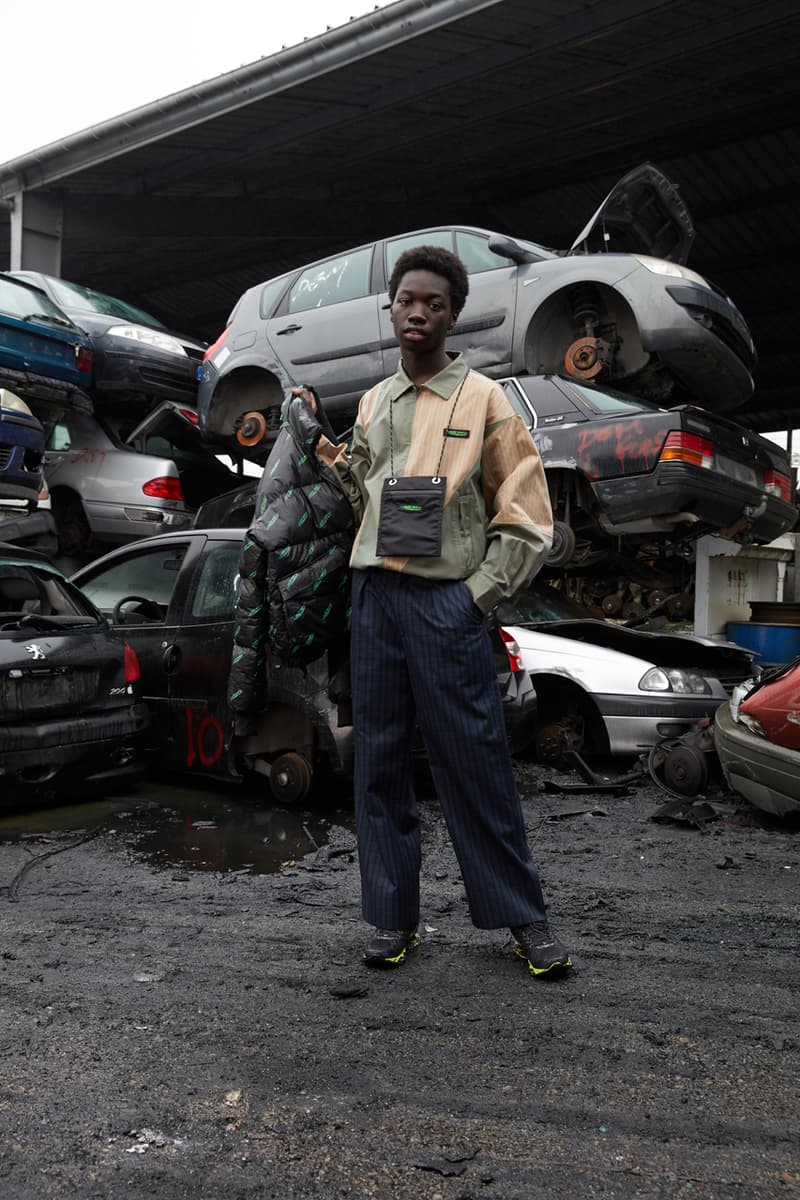 6 of 31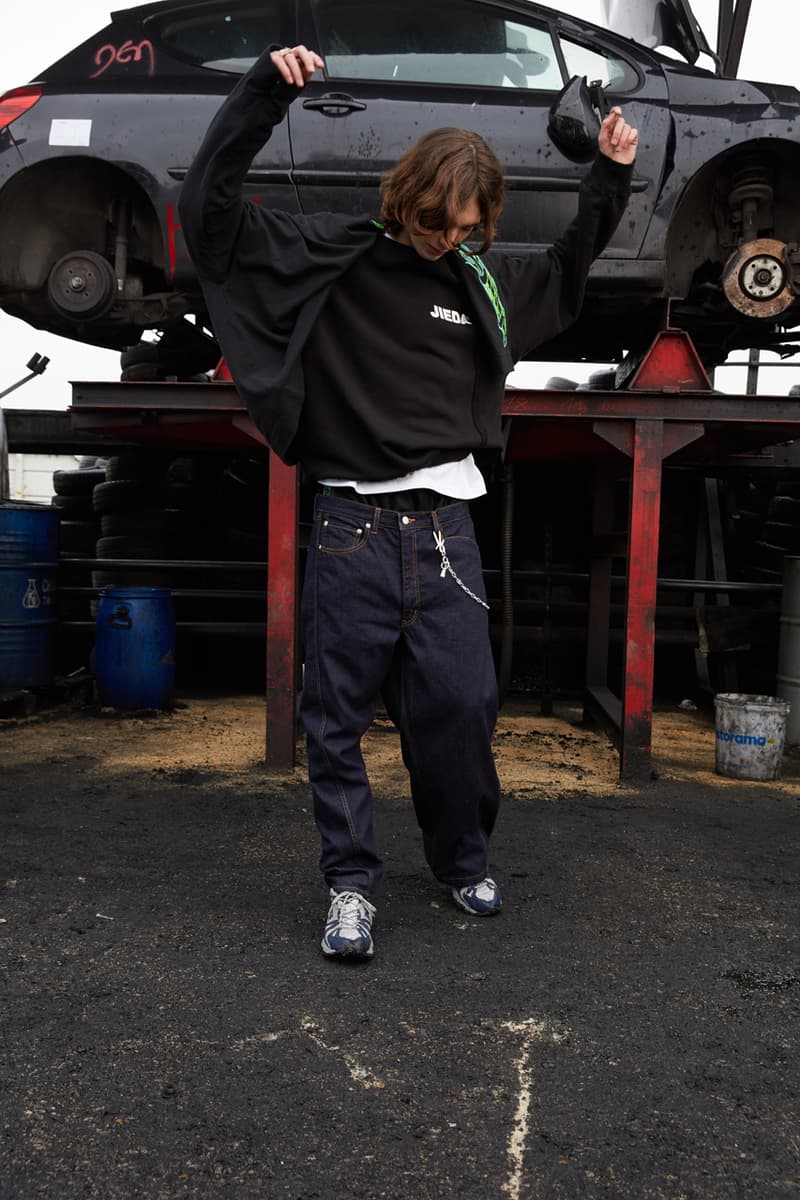 7 of 31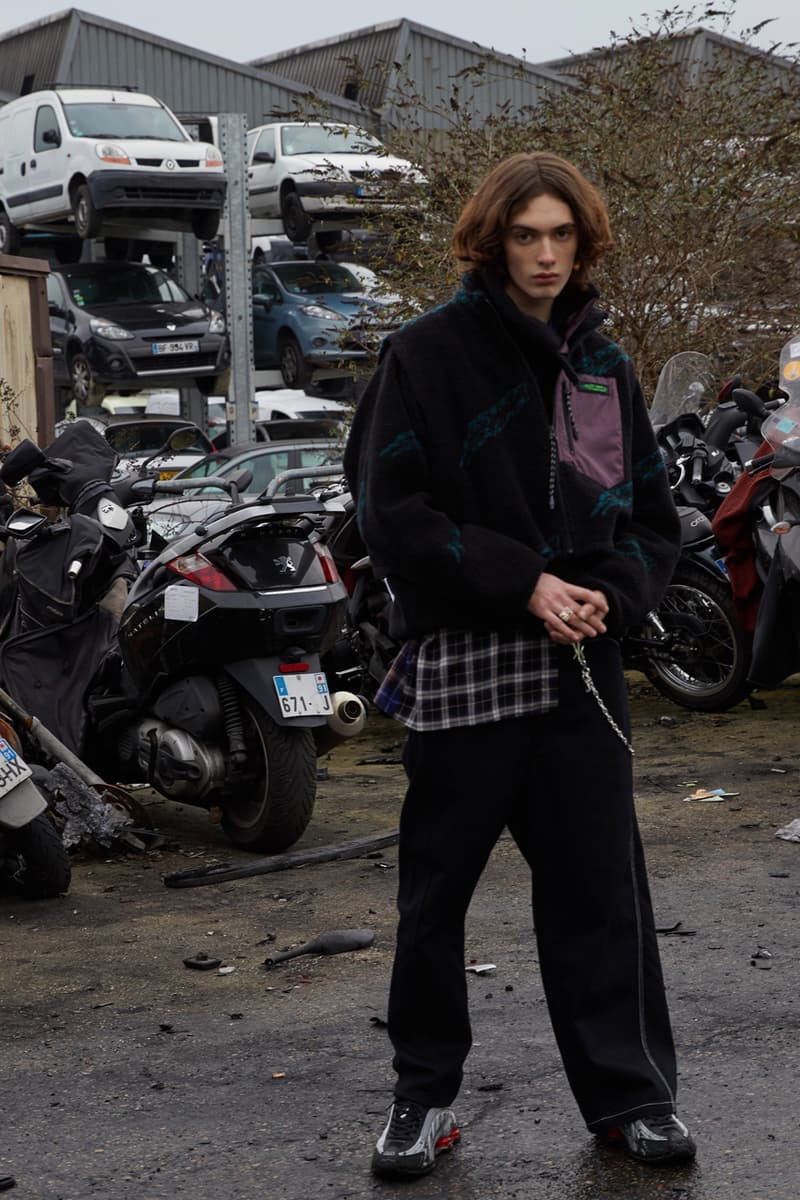 8 of 31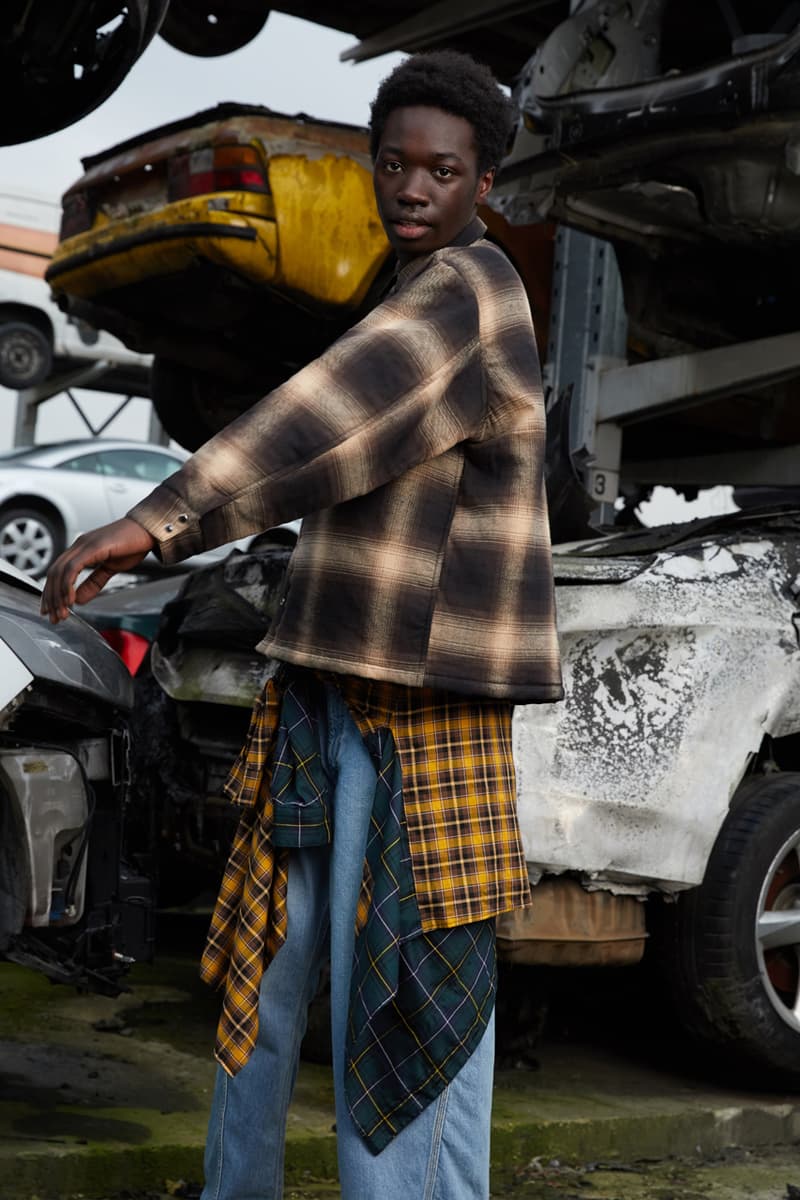 9 of 31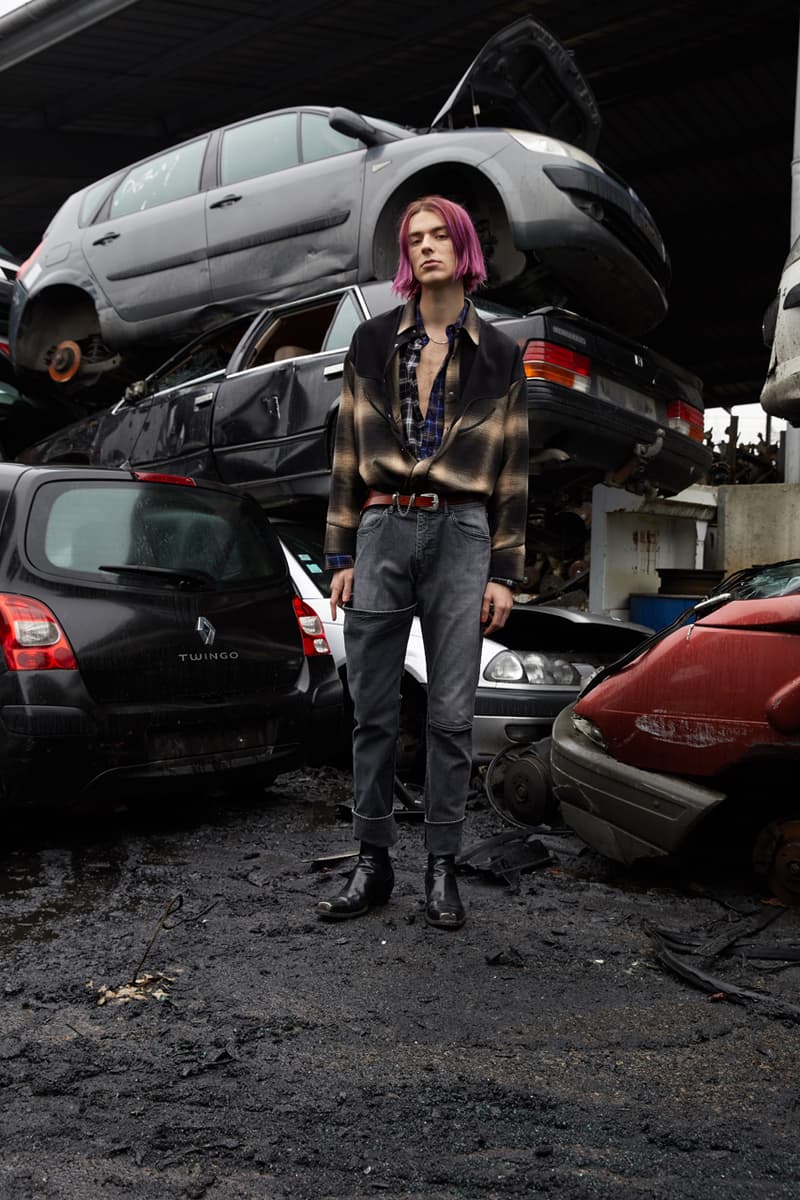 10 of 31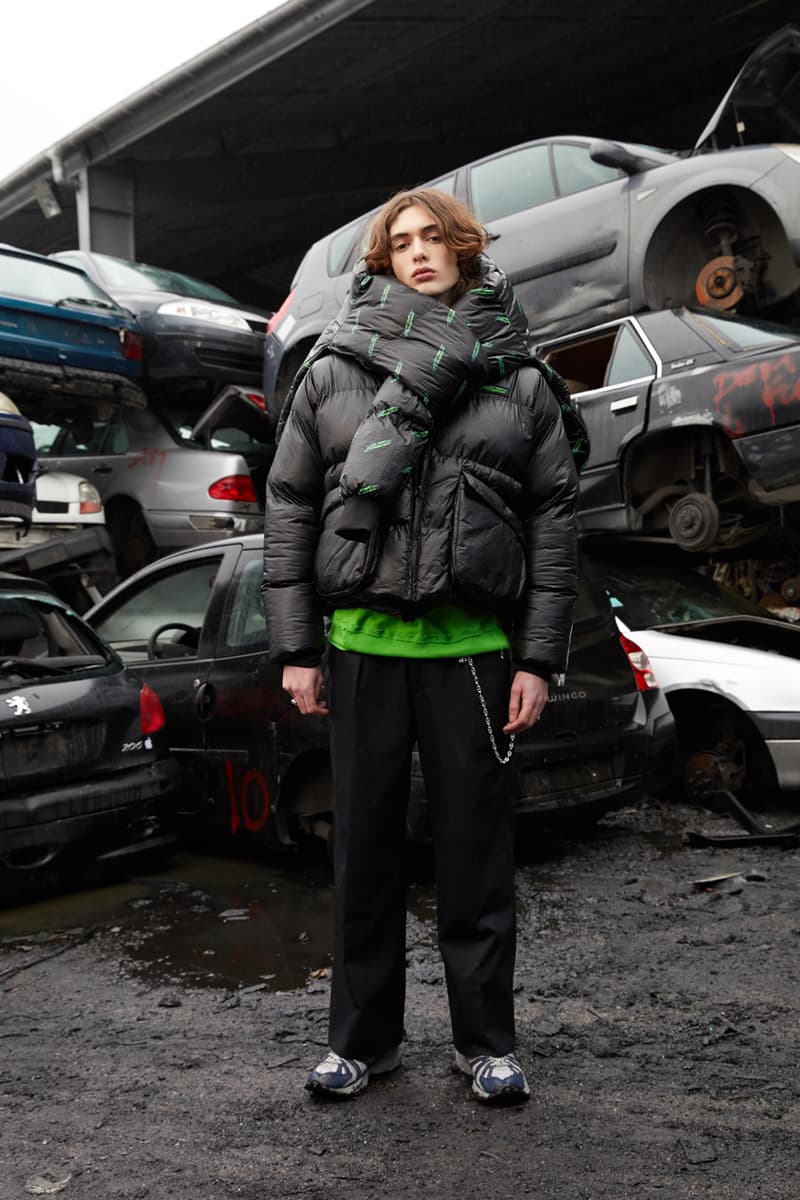 11 of 31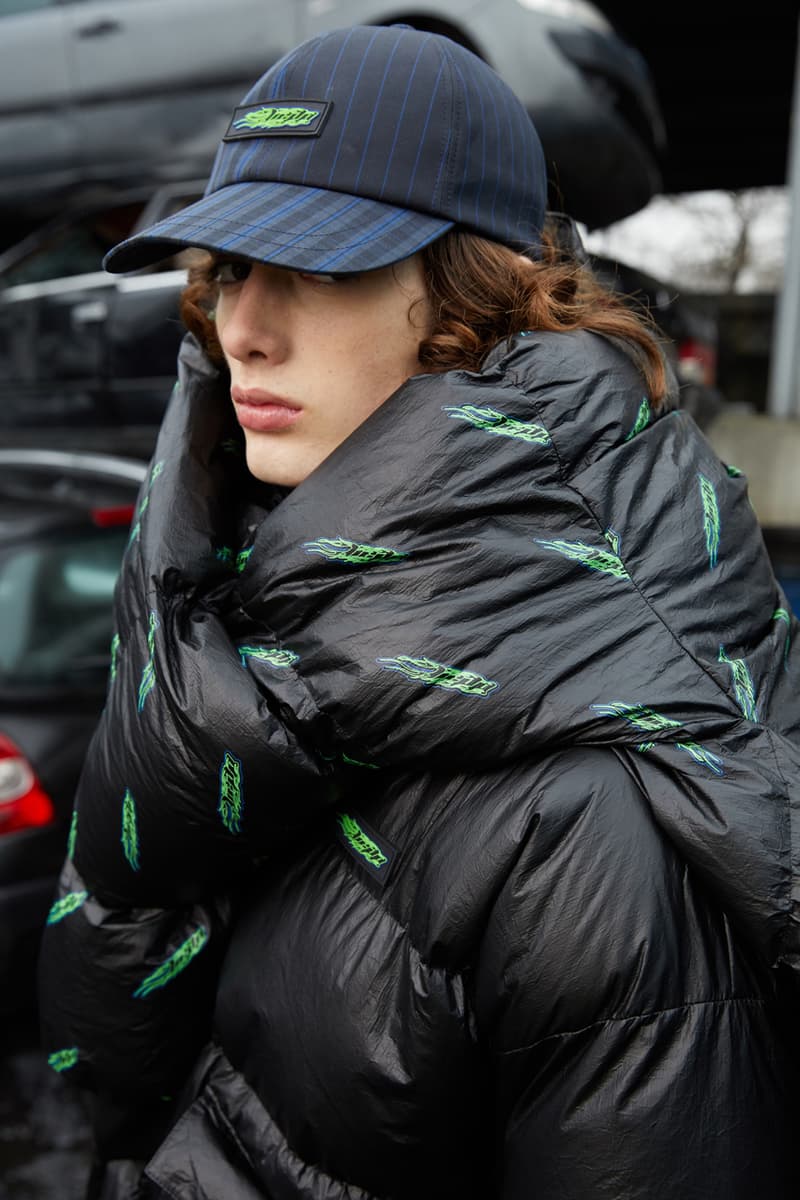 12 of 31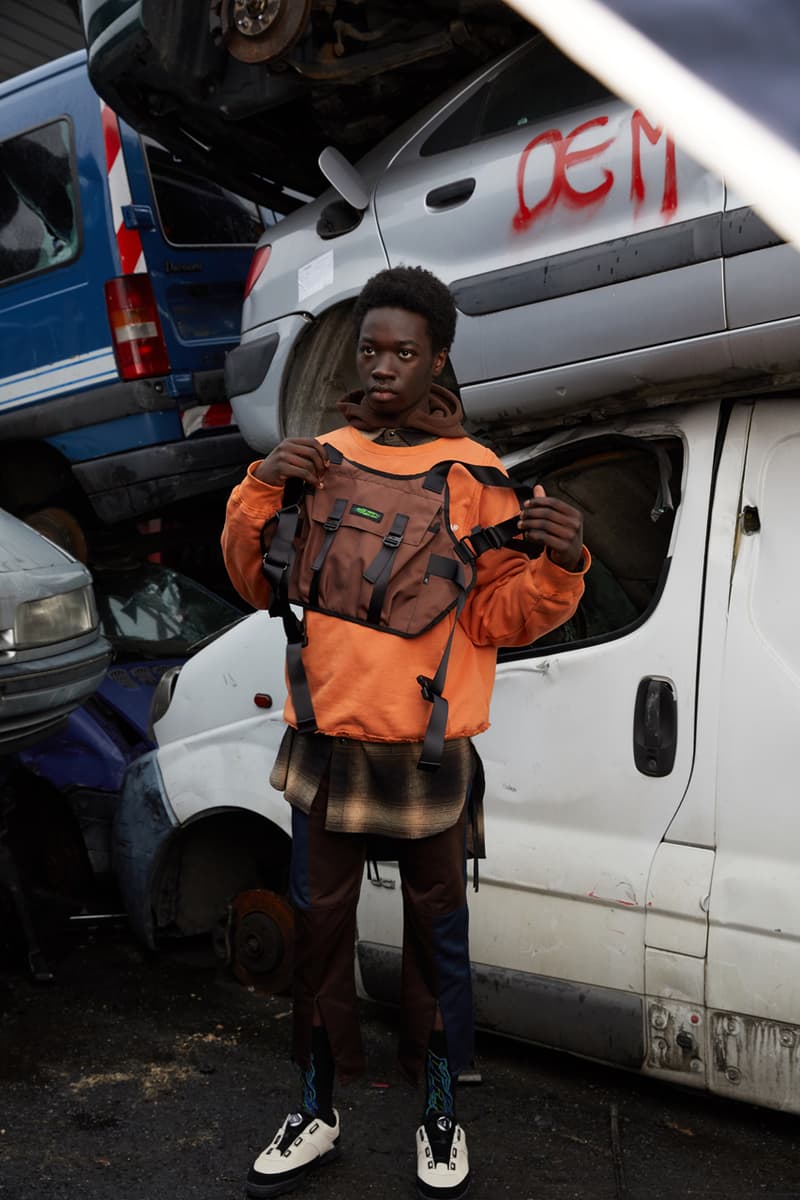 13 of 31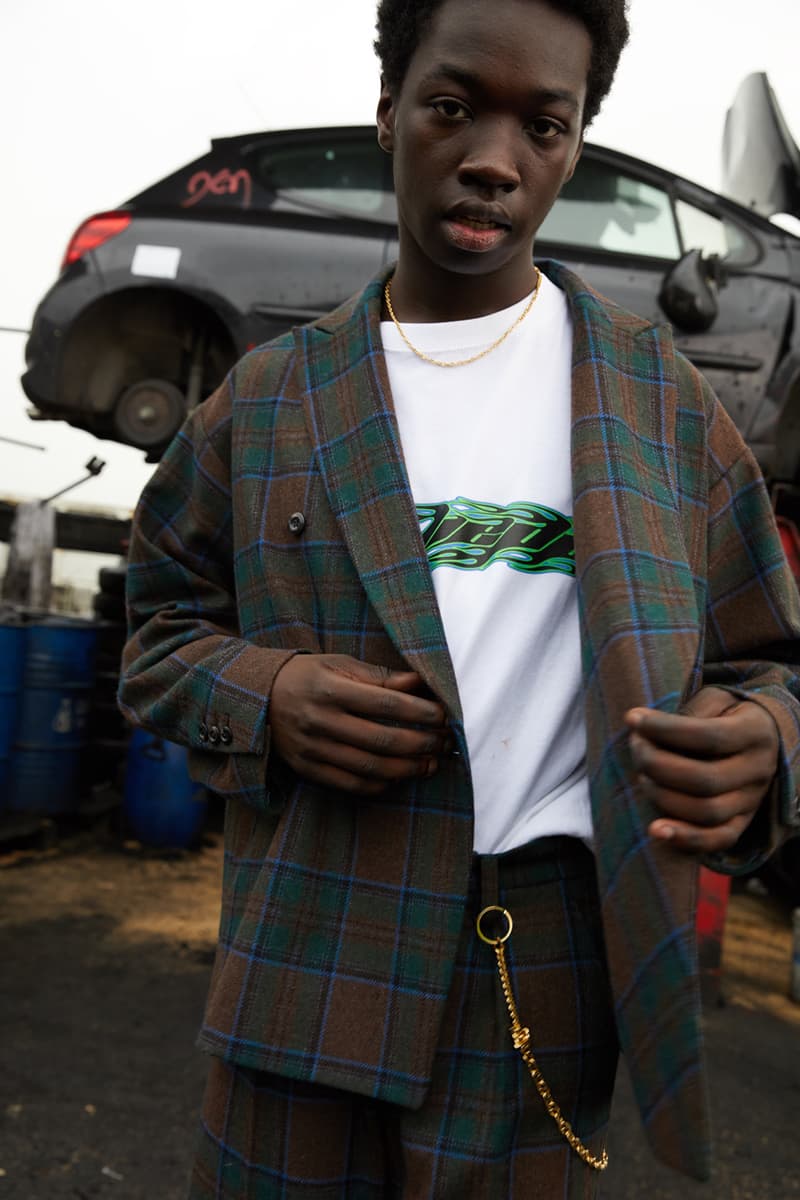 14 of 31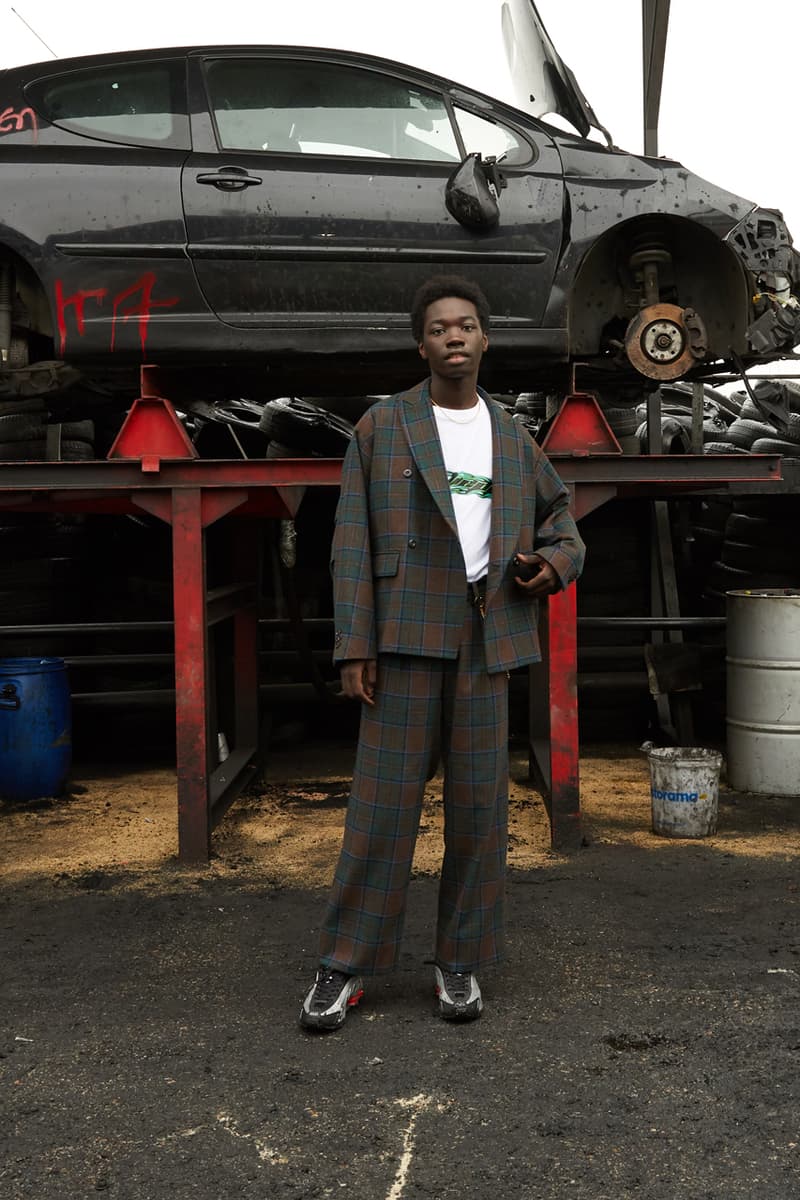 15 of 31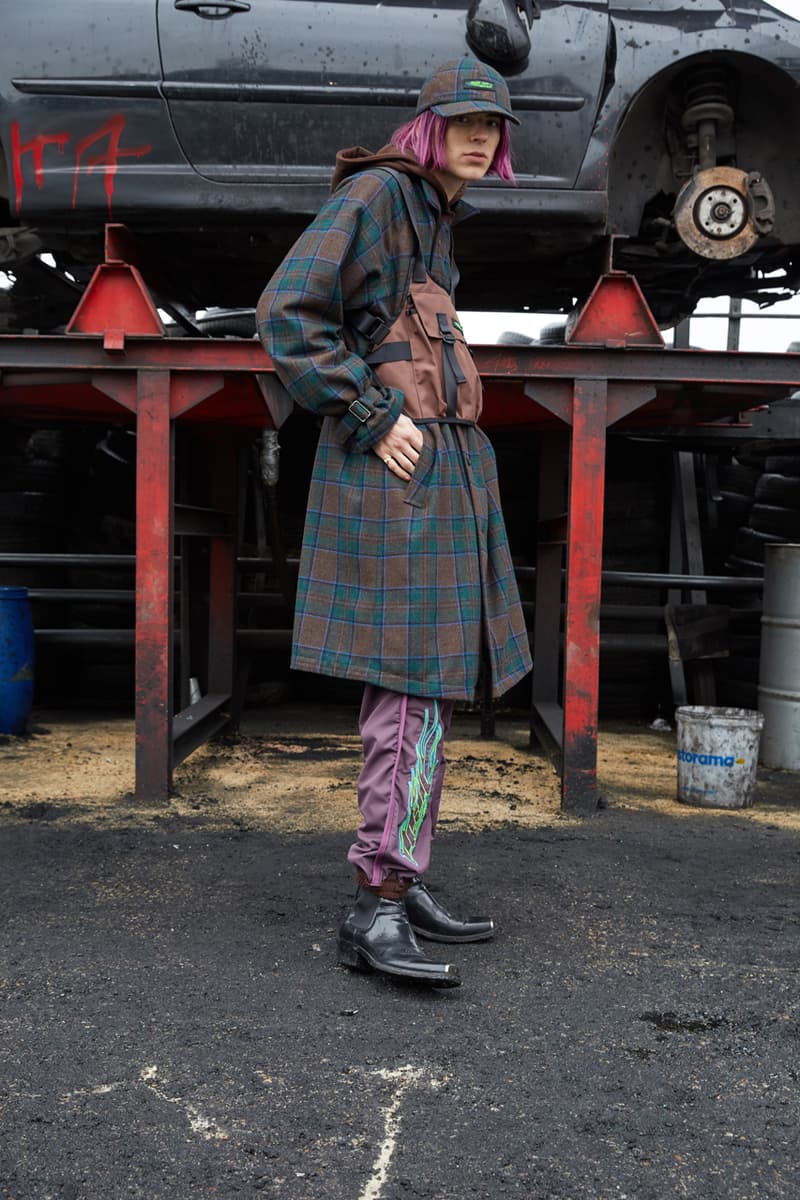 16 of 31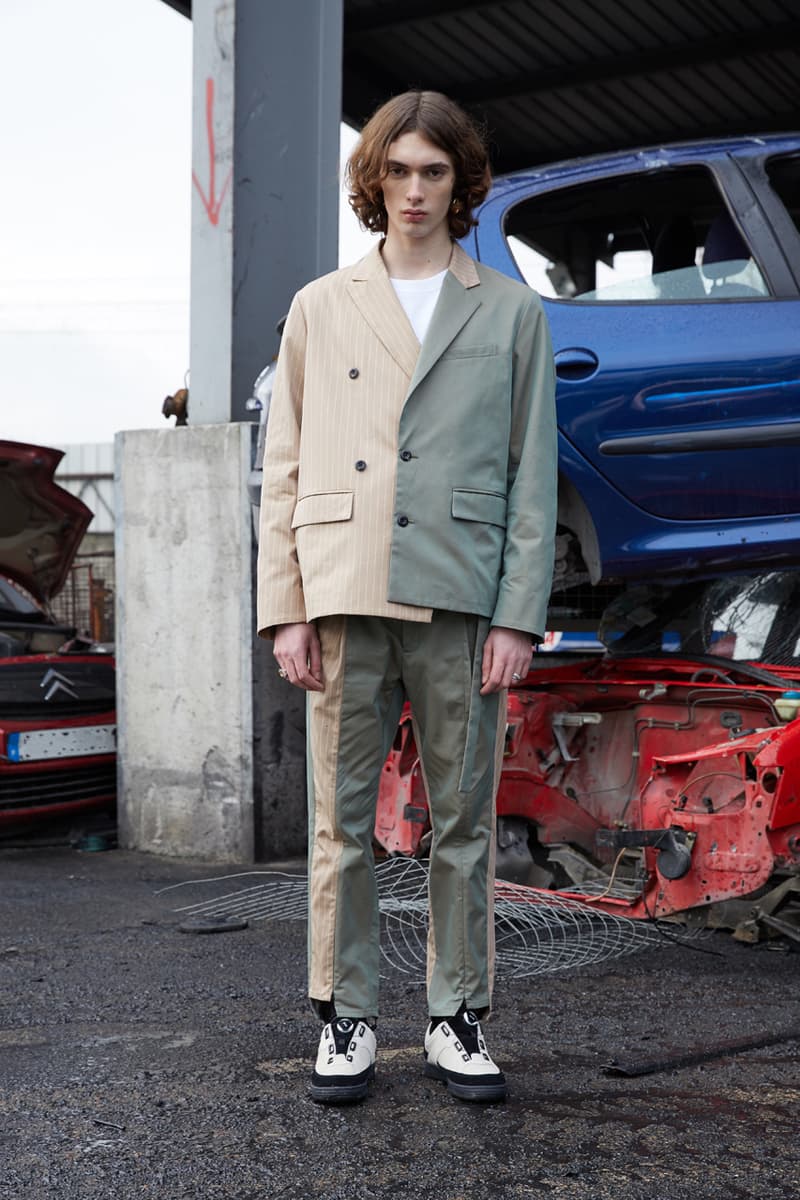 17 of 31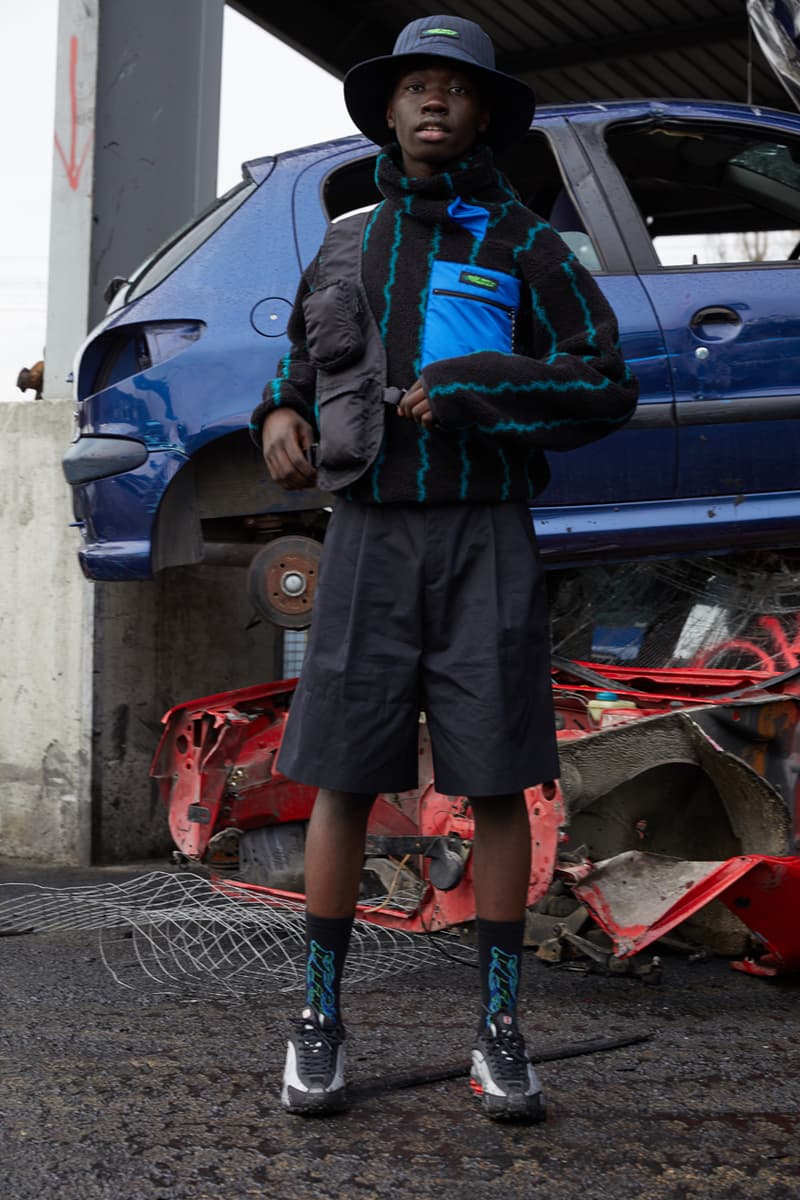 18 of 31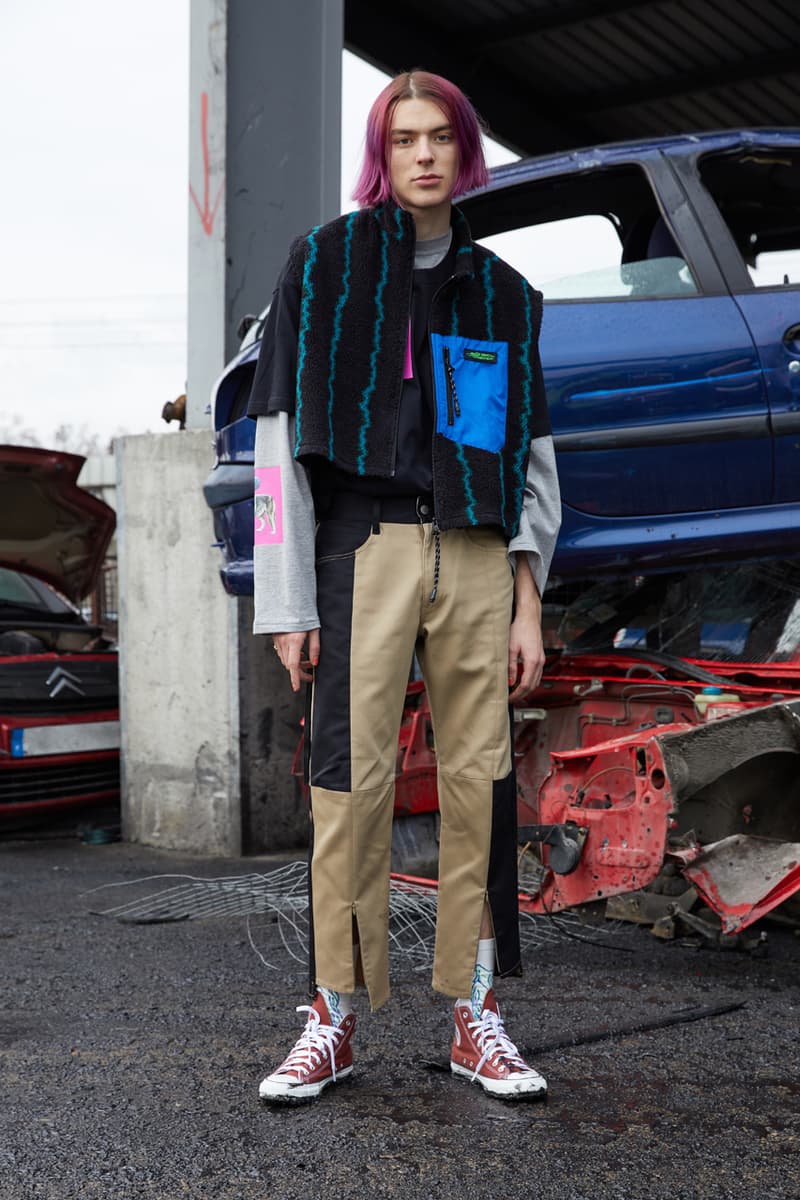 19 of 31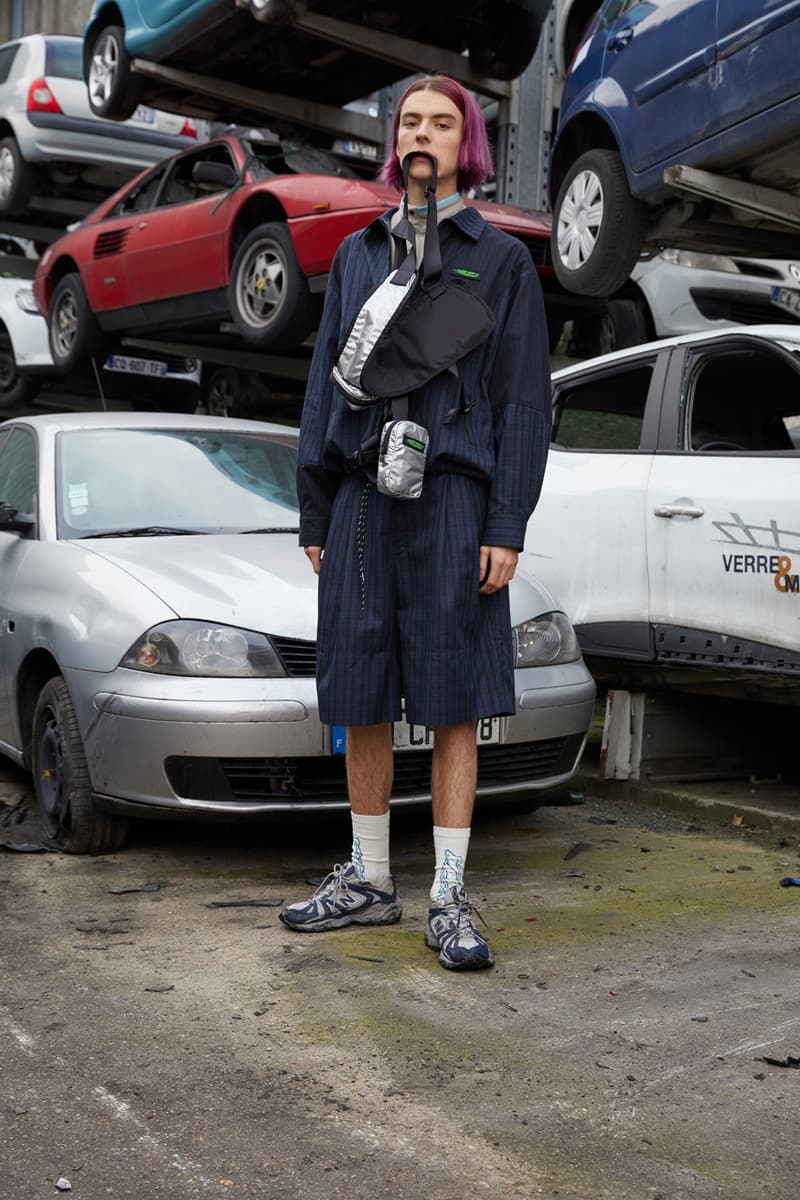 20 of 31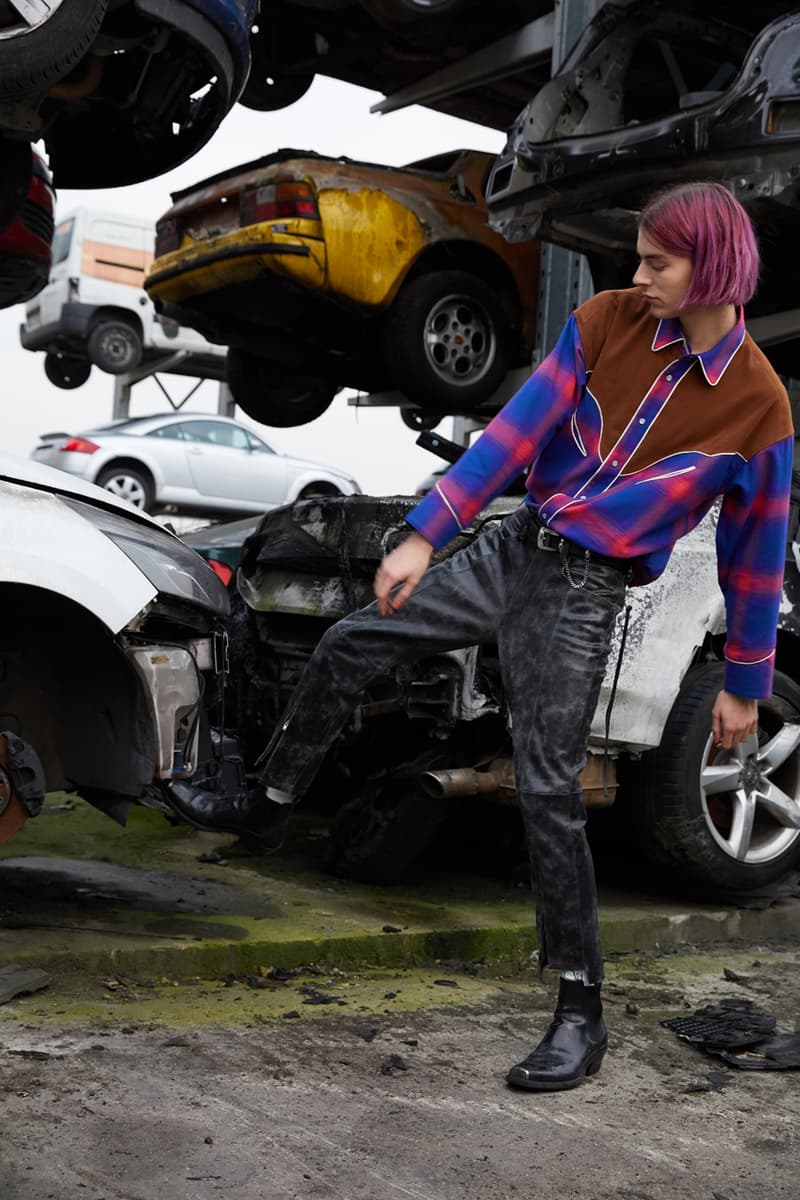 21 of 31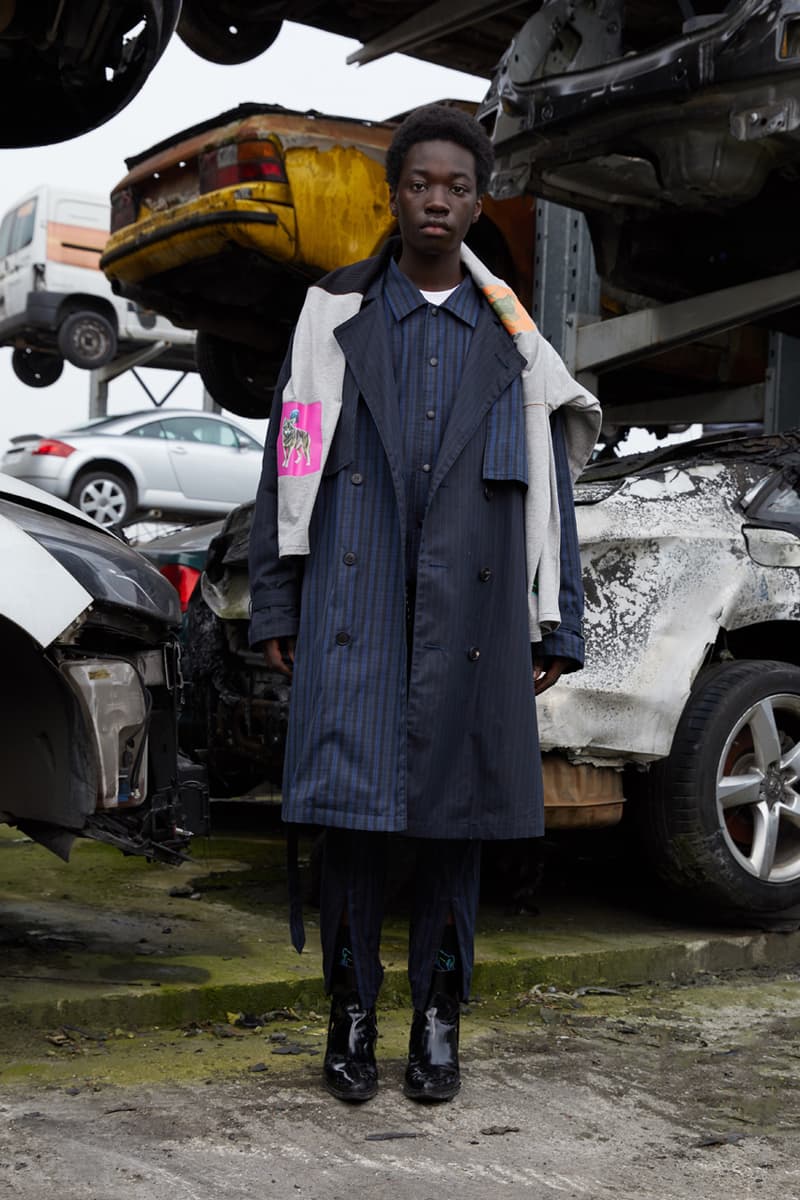 22 of 31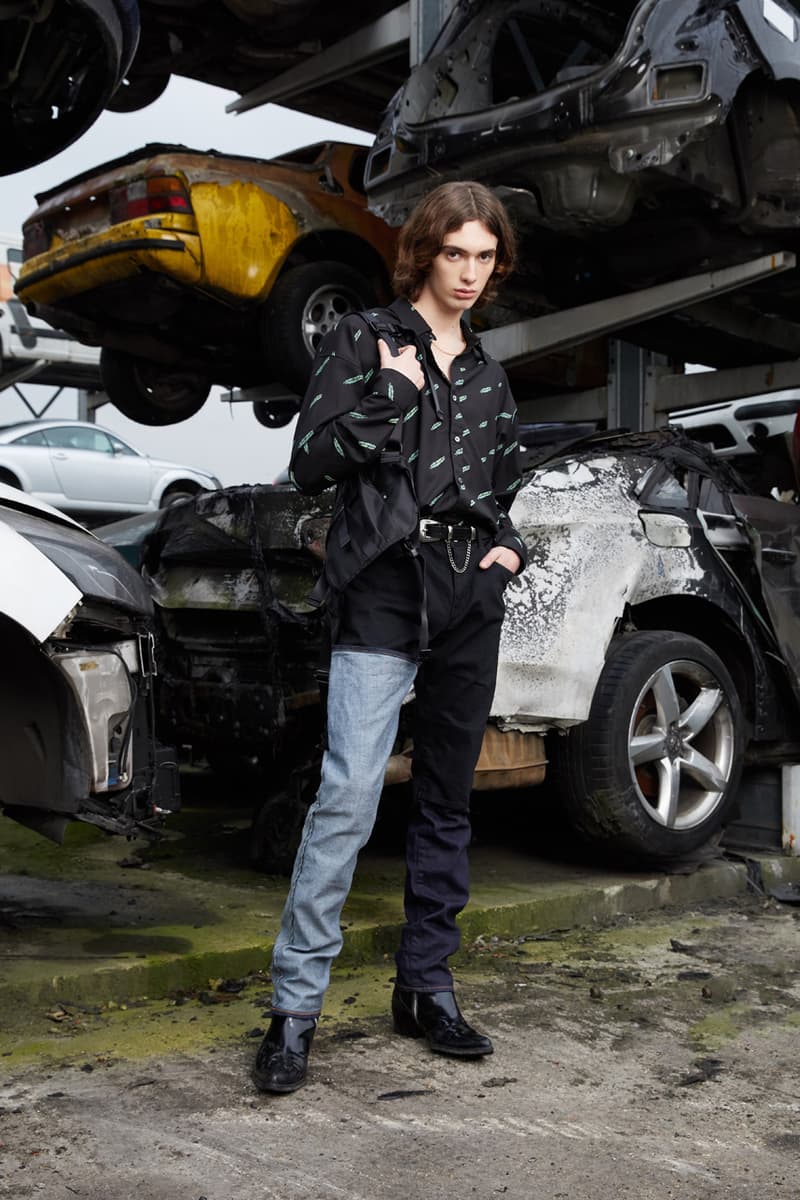 23 of 31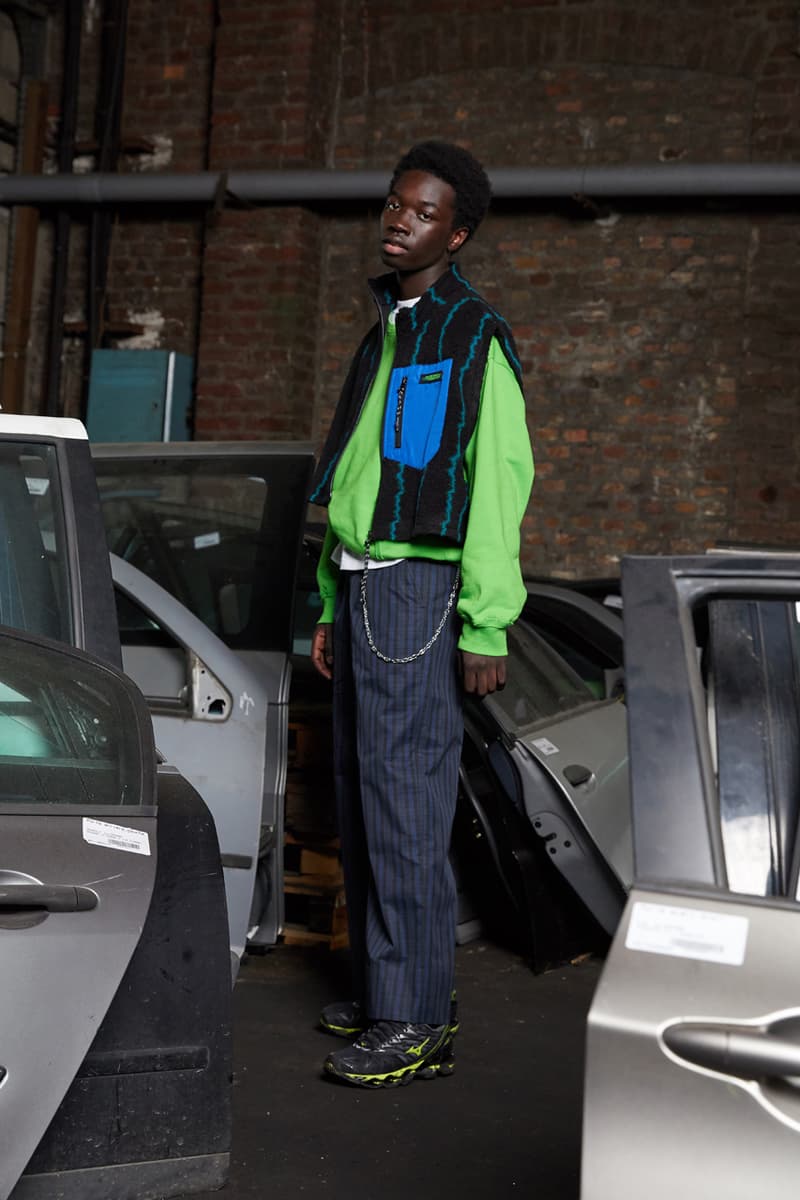 24 of 31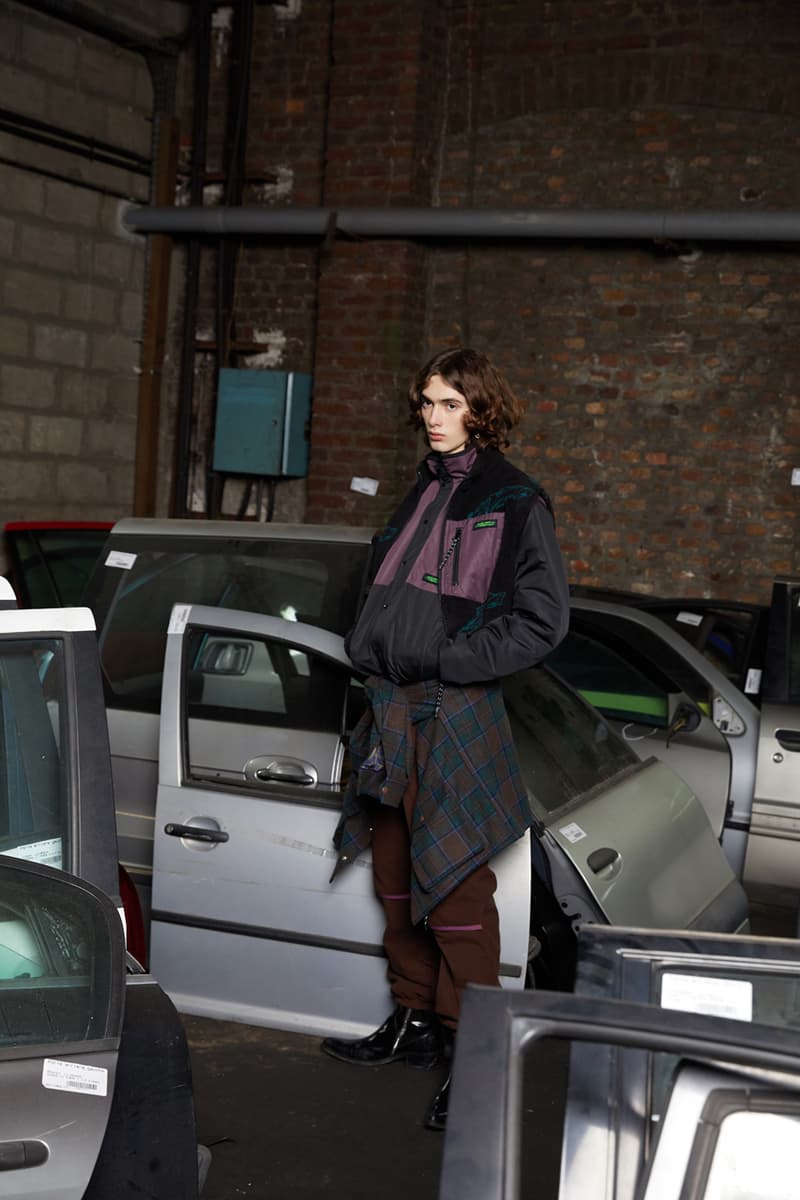 25 of 31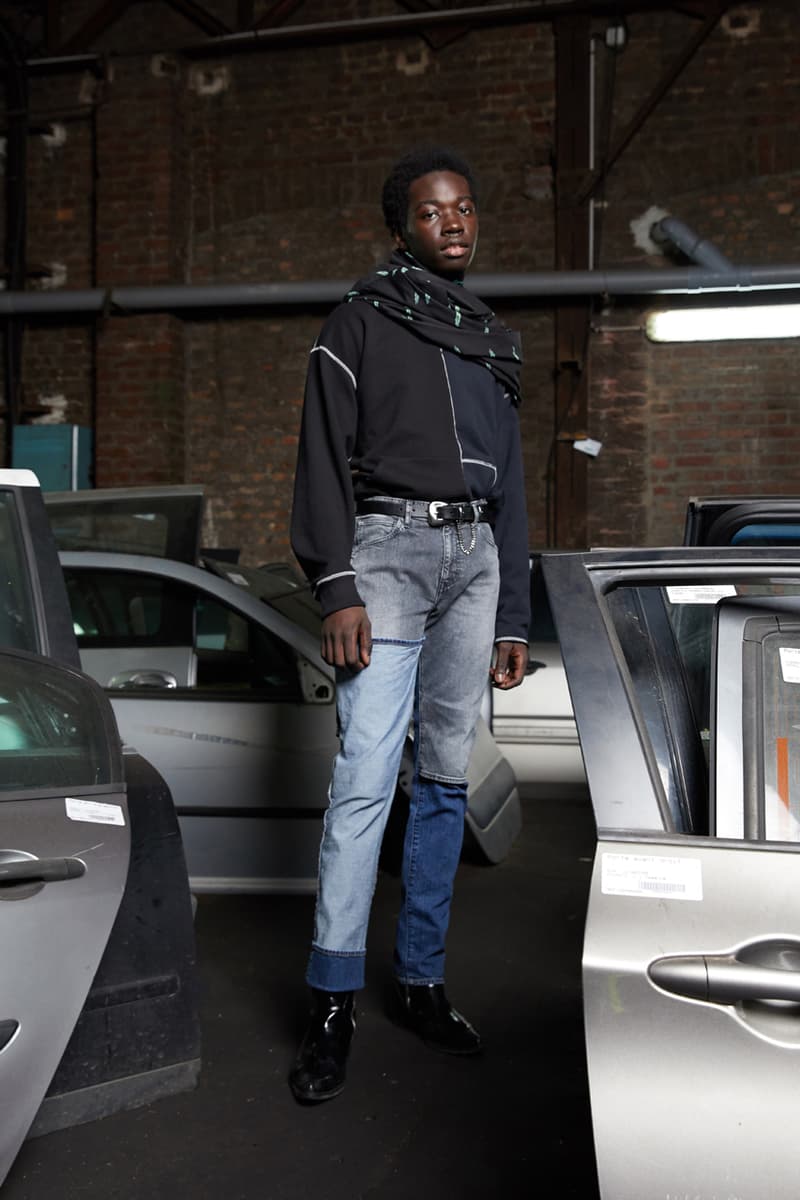 26 of 31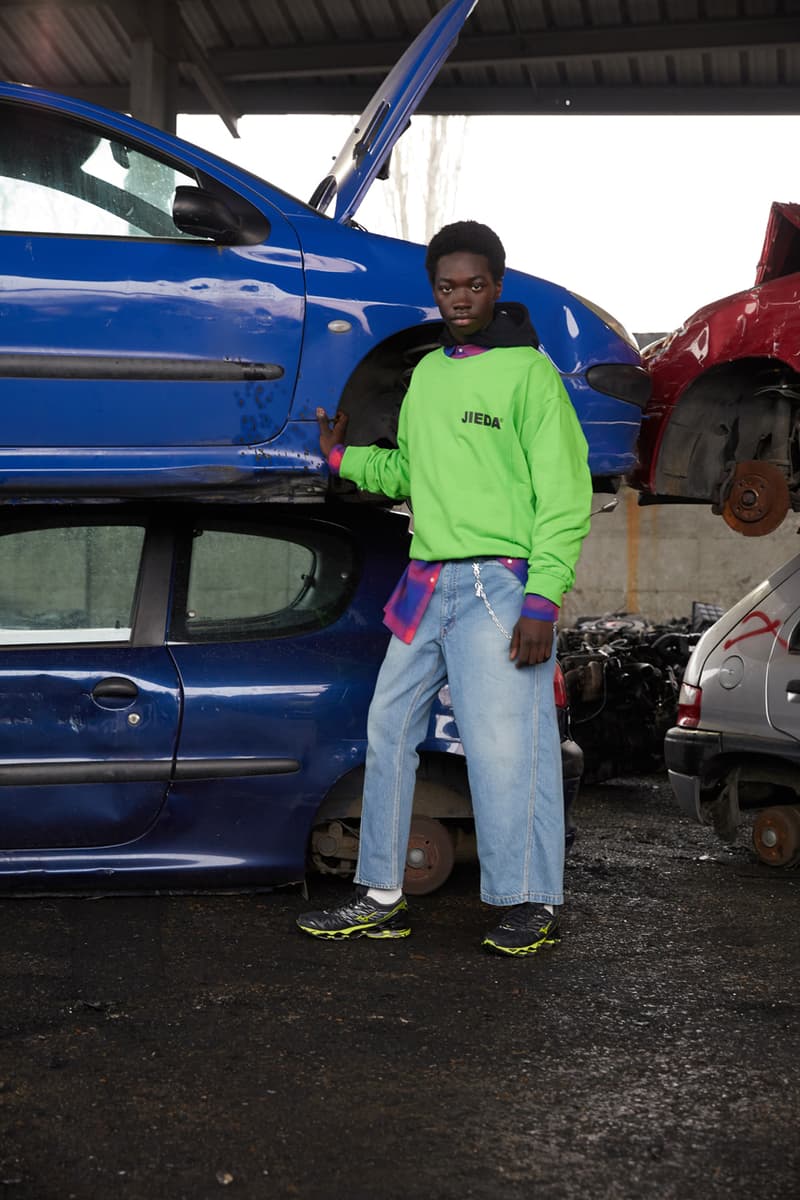 27 of 31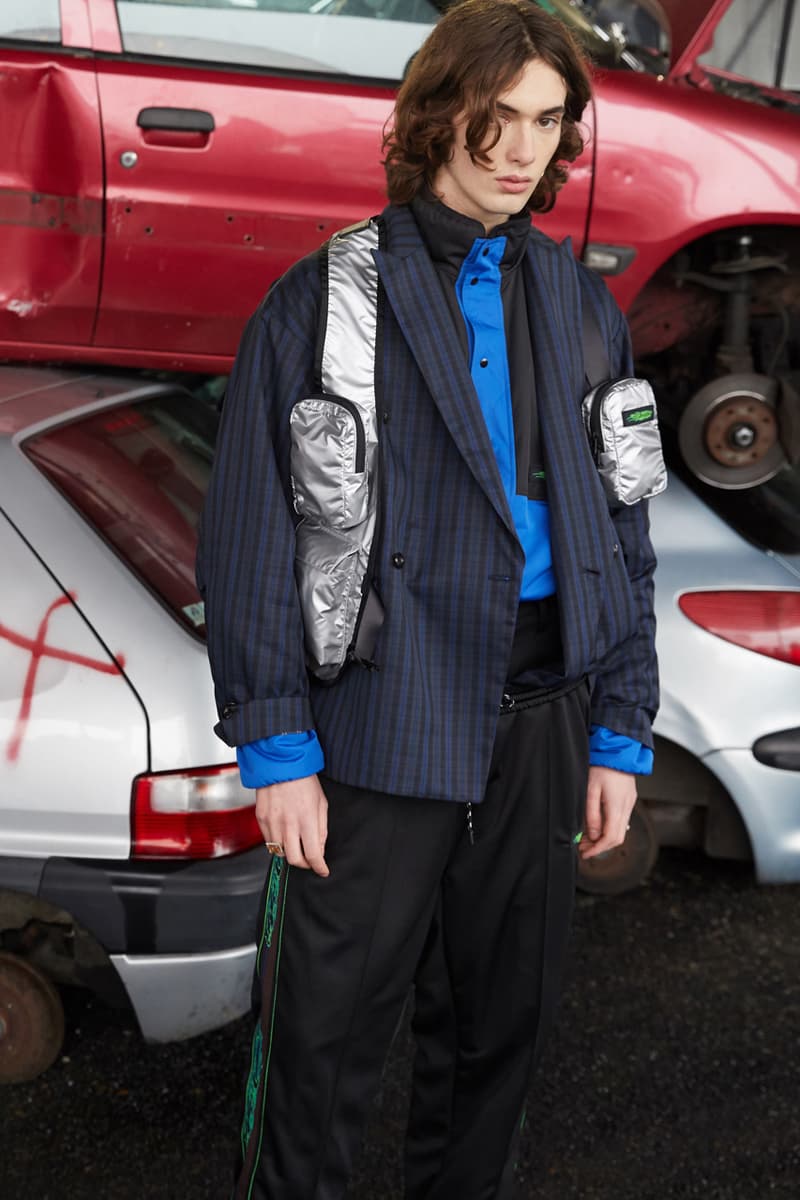 28 of 31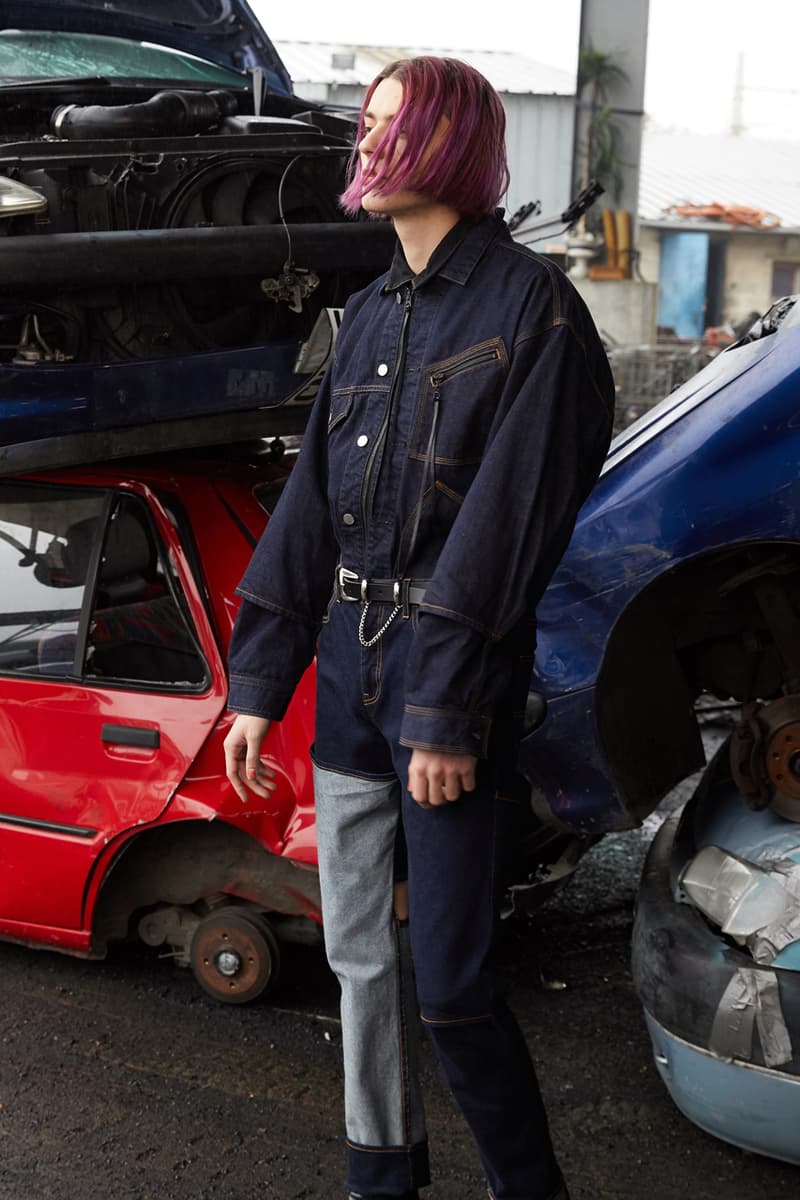 29 of 31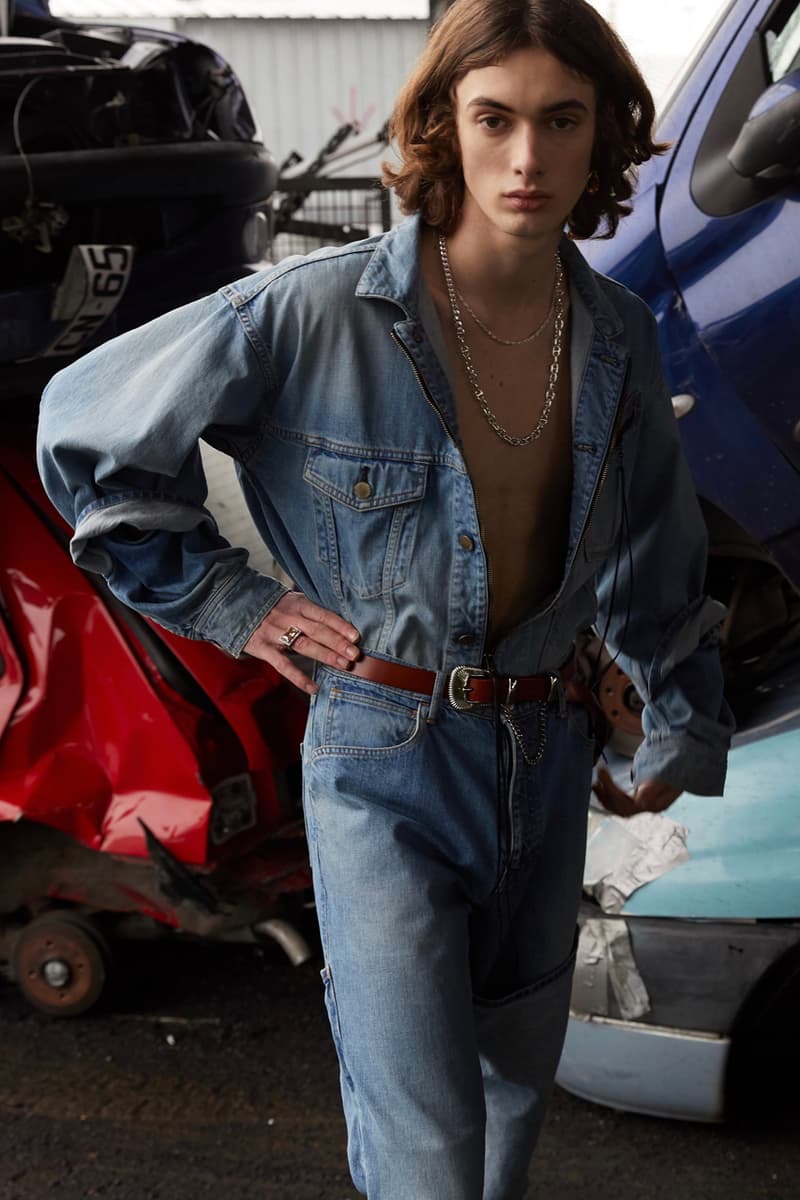 30 of 31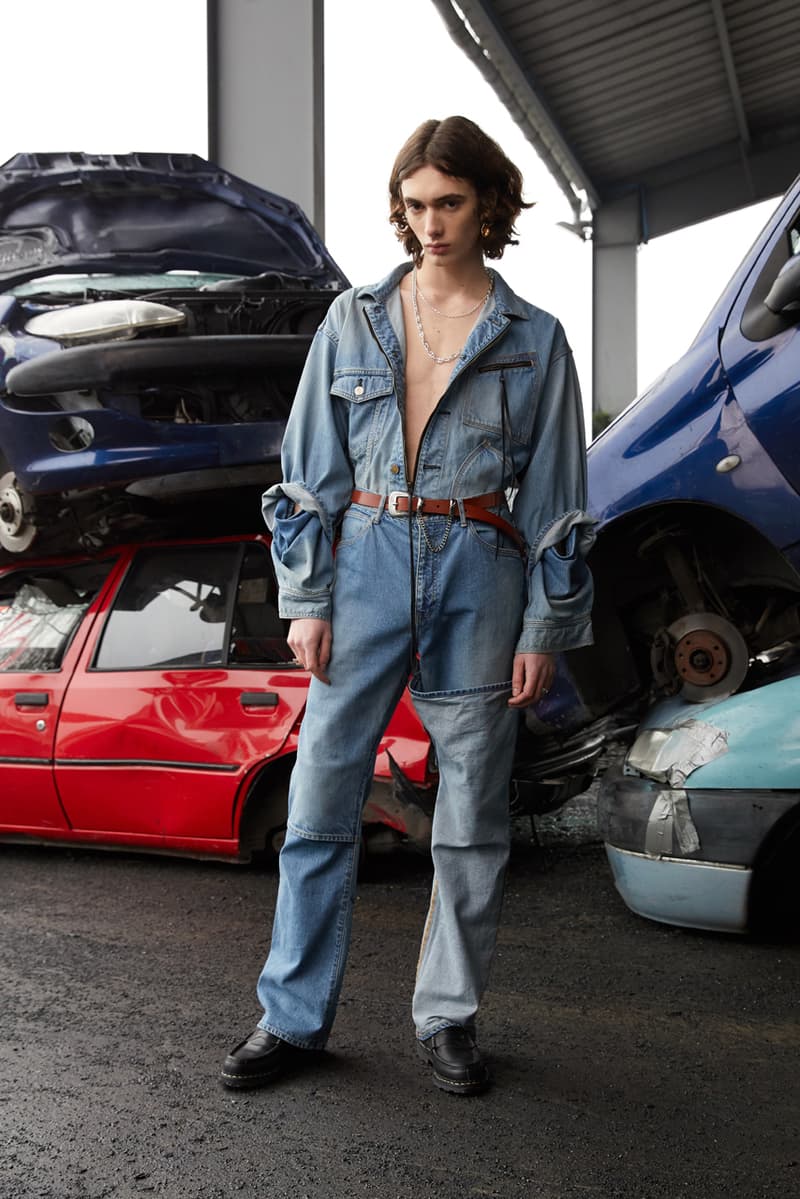 31 of 31
Spring/Summer 2019 was a period of evolution for JIEDA and Fall/Winter 2019 demonstrates just how far the Japanese label has pushed its design ethos in the past few years. Having grown from edgy streetwear to clean, contemporary menswear and back again, the new offering blends JIEDA's many influences together into a potpourri of dynamic layering, off-kilter graphics and deconstructed statement pieces.
Powerful outerwear is bolstered by a variety of key accessories, with cropped, drop shoulder trucker jackets, flame-emblazoned bombers and mashed-up trench coats complemented by long wallet chains, trim shoulder bags and strappy chest rigs. Plaid appears throughout, granting a retro mood to the long shirting and billowing, boxy wool suits, with other geometric patterns (think stripes and panels of color-blocking) giving Western shirts and mac coats a modest punk edge.
More advanced items include jeans with one slim and one wide leg (likely a nod to FACETASM's Big & Slim Denim) and slouchy jumpsuits constructed from layered denim. In JIEDA's world, trackpants mingle with blazers and fleece jackets are partnered with aggressively patched work pants for extra visual bite, with sporty sneakers playfully contrasting against the more sophisticated styling.
Look for Fall/Winter 2019 to hit international JIEDA stockists like Moscow's AIZEL and domestic shops like Nagoya's BORA-BORA.
Elsewhere in Japan, COOTIE delivered a strong array of street-ready SS19 looks.