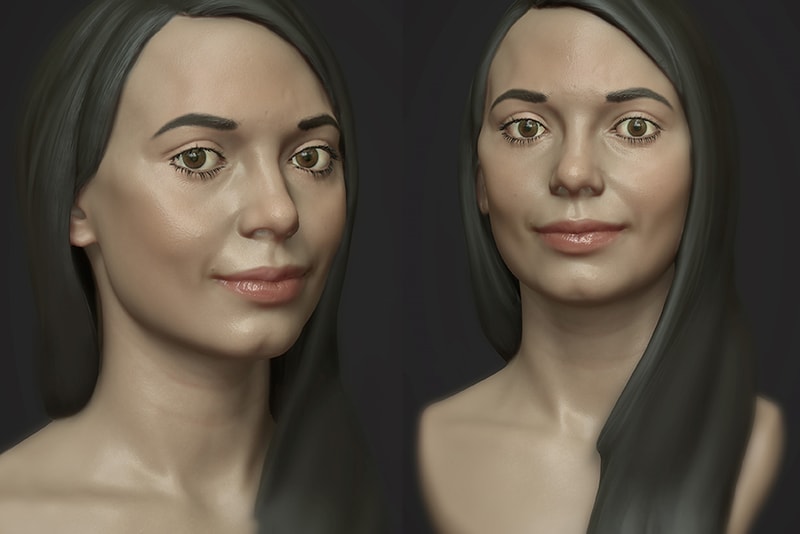 1 of 3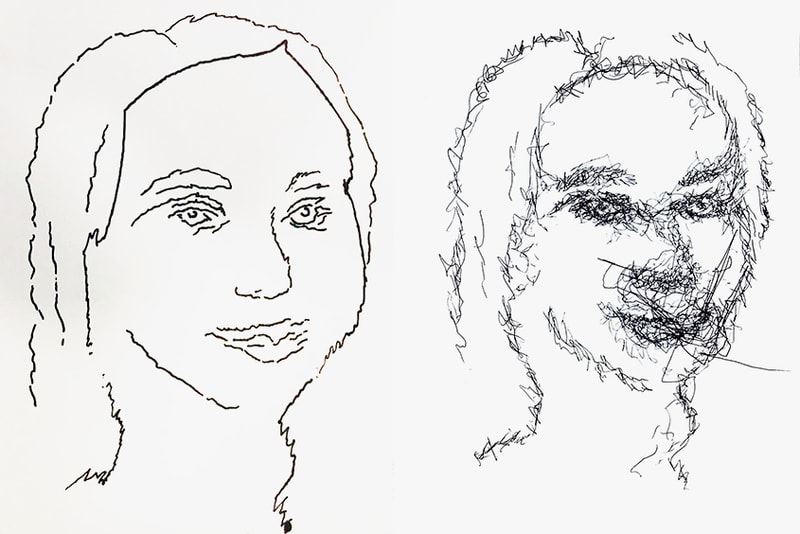 2 of 3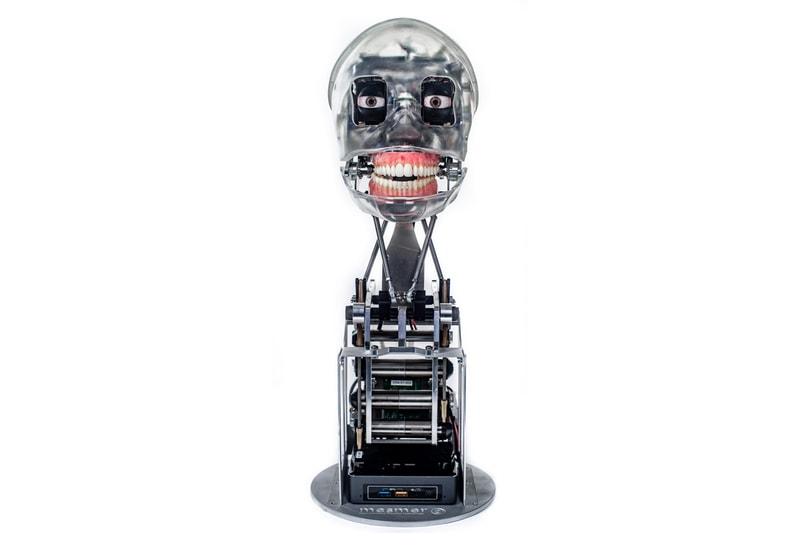 3 of 3
The World's First Humanoid AI Robot Artist Is Getting Her Own Exhibition
Questioning "our relationship with technology and the natural world."
---
Advancements in robotics have increasingly grown over the years, with recent developments including a museum in Seoul that will be constructed by robots and Boston Dynamics' "Handle" creation that was designed for logistics purposes. Now, the world's first "ultra-realistic" humanoid artificial intelligence artist, named Ai-Da, is getting her own solo exhibition, set to showcase drawings, paintings, sculpture and videos.
Entitled "Unsecured Futures," the exhibit will present pieces that Ai-Da is able to produce by using AI processes and algorithms developed by Oxford University scientists. The installation seeks to question "our relationship with technology and the natural world" by focusing on technology as a progressive yet disruptive element of society.
Ai-Da — who was officially completed this month — was invented by the university's gallery director Aidan Meller. Meller also stressed the installation's theme of examining the effects of technology in a broader scope.
"Pioneering a new AI art movement, we are excited to present Ai-Da, the first professional humanoid artist, who creates her own art, as well as being a performance artist. As an AI robot, her artwork uses AI processes and algorithms. The work engages us to think about AI and technological uses and abuses in the world today," he said.
Lucy Seal, researcher and curator for the project, added: "We are looking forward to the conversation Ai-Da sparks in audiences. A measure of her artistic potential and success will be the discussion she inspires. Engaging people so we feel empowered to re-imagine our attitudes to organic life and our futures is a major aim of the project."
"Unsecured Futures" will be on view at St John's College in Oxford, England from June 12 until July 6, 2019.
AI also made a splash in the art world last summer, as the "Gradient Descent" exhibition featured the works of seven artists made entirely by computers.
St John's College
The Barn Gallery
St Giles, Oxford OX1 3JP