A Look Inside Rowing Blazers' Revamped New York Flagship
Featuring vintage Rolex watches, a Streetfighter II arcade and more.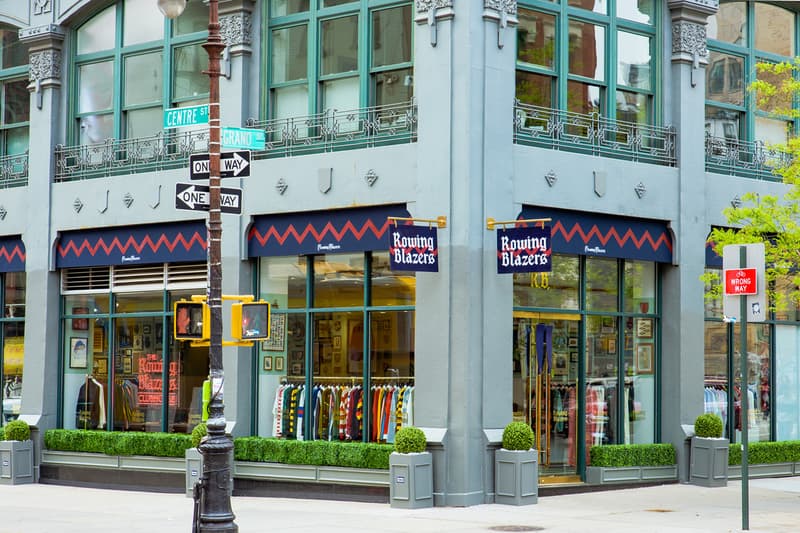 1 of 12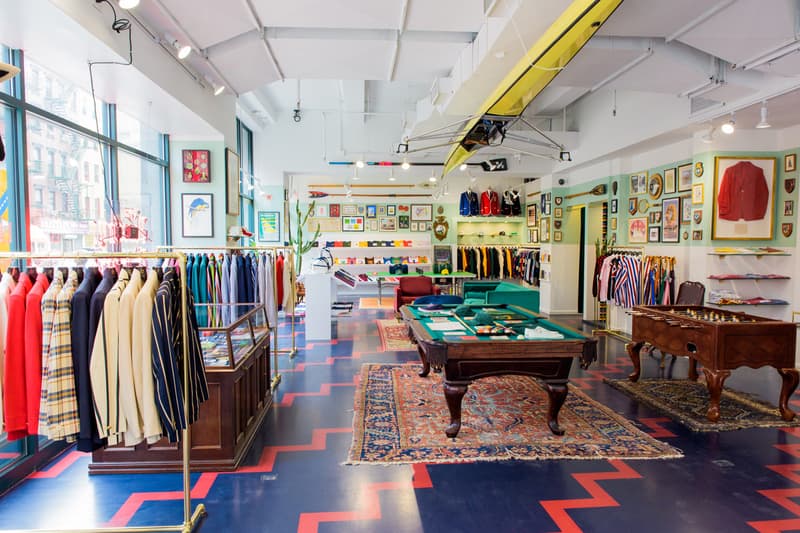 2 of 12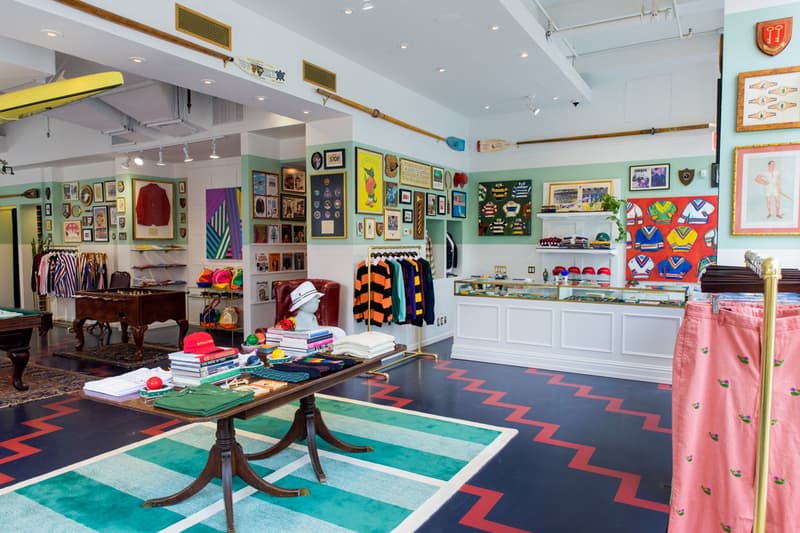 3 of 12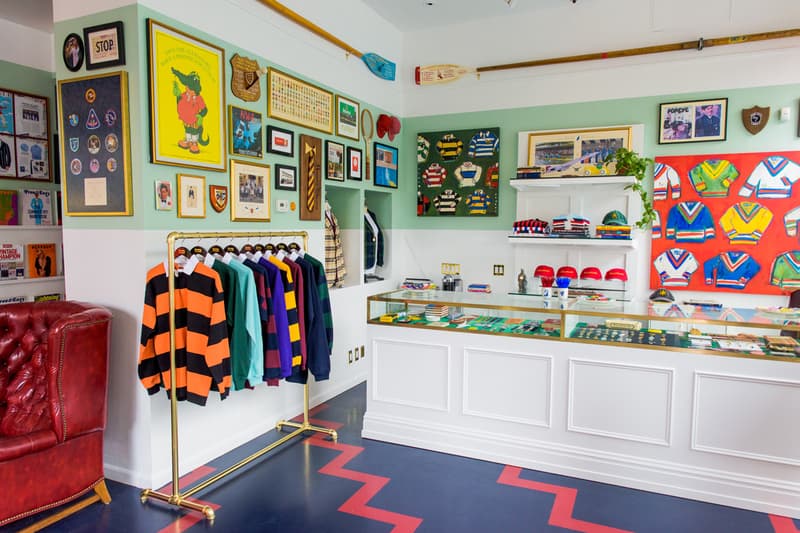 4 of 12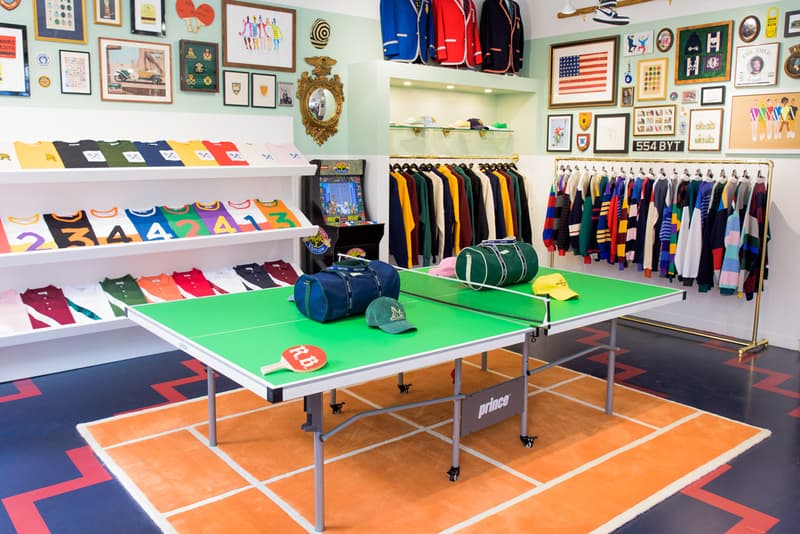 5 of 12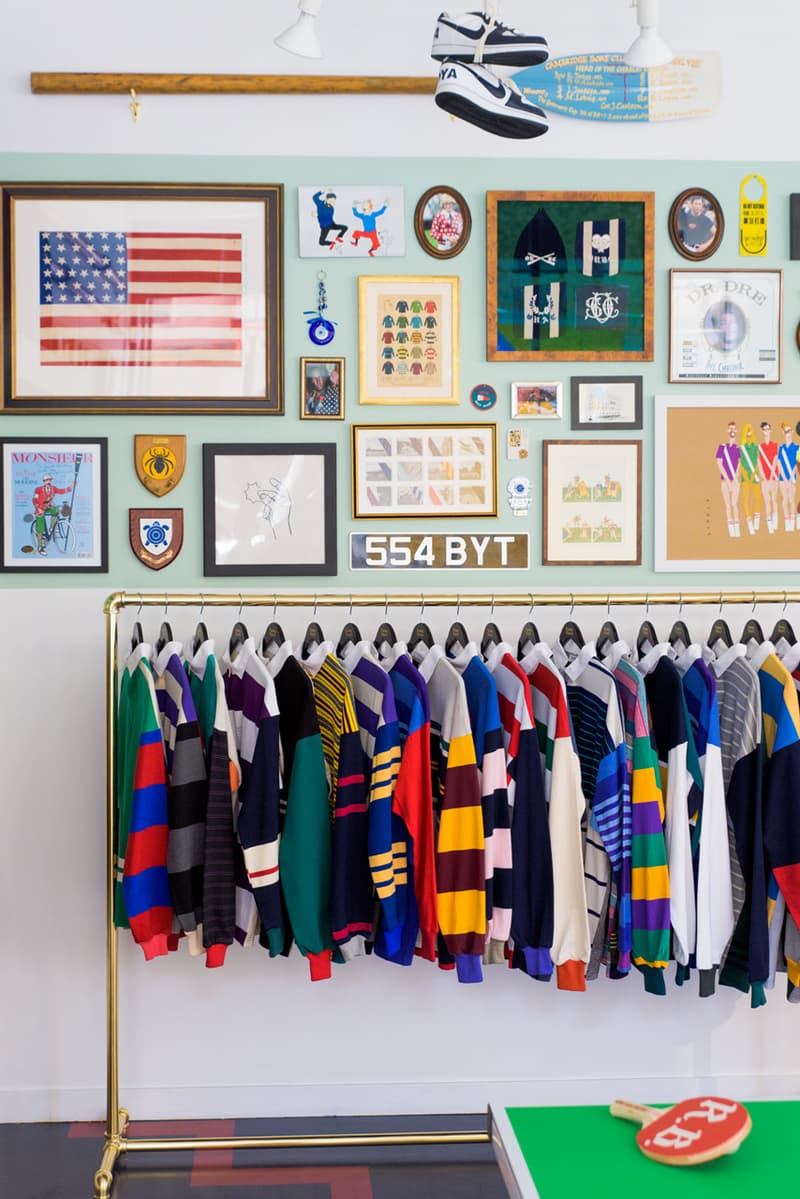 6 of 12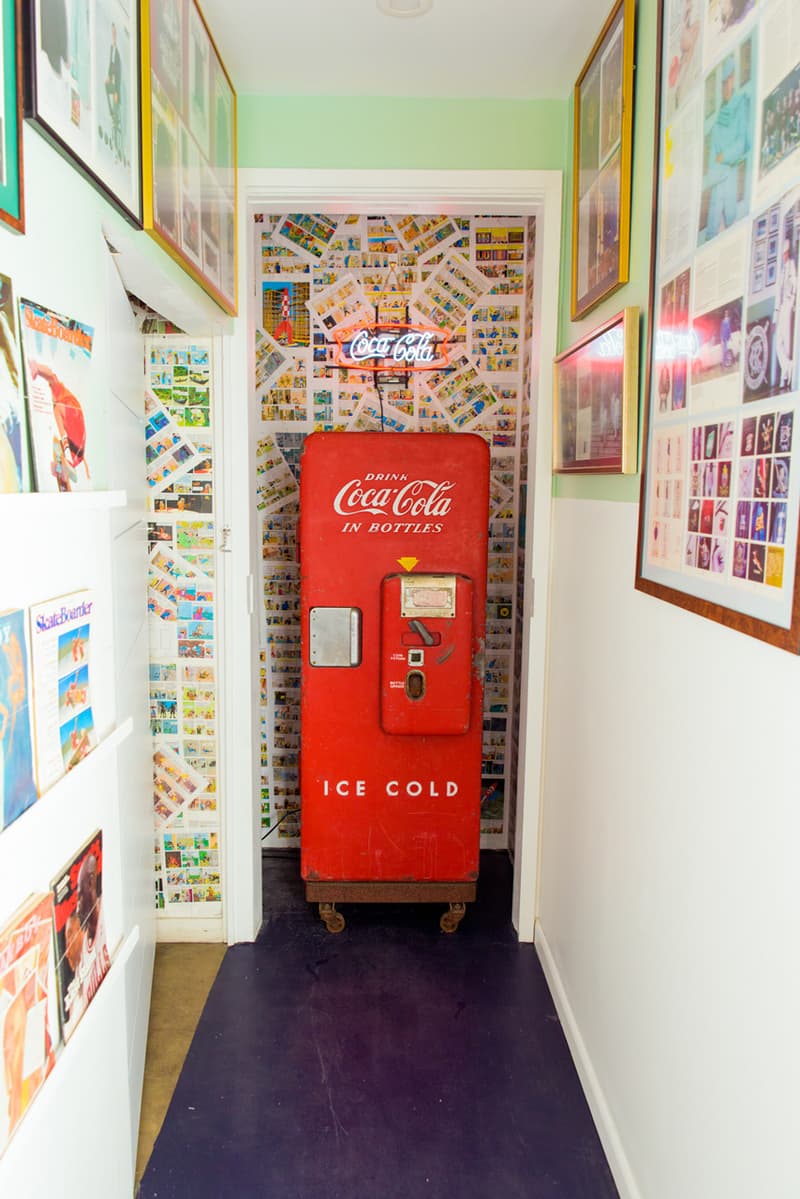 7 of 12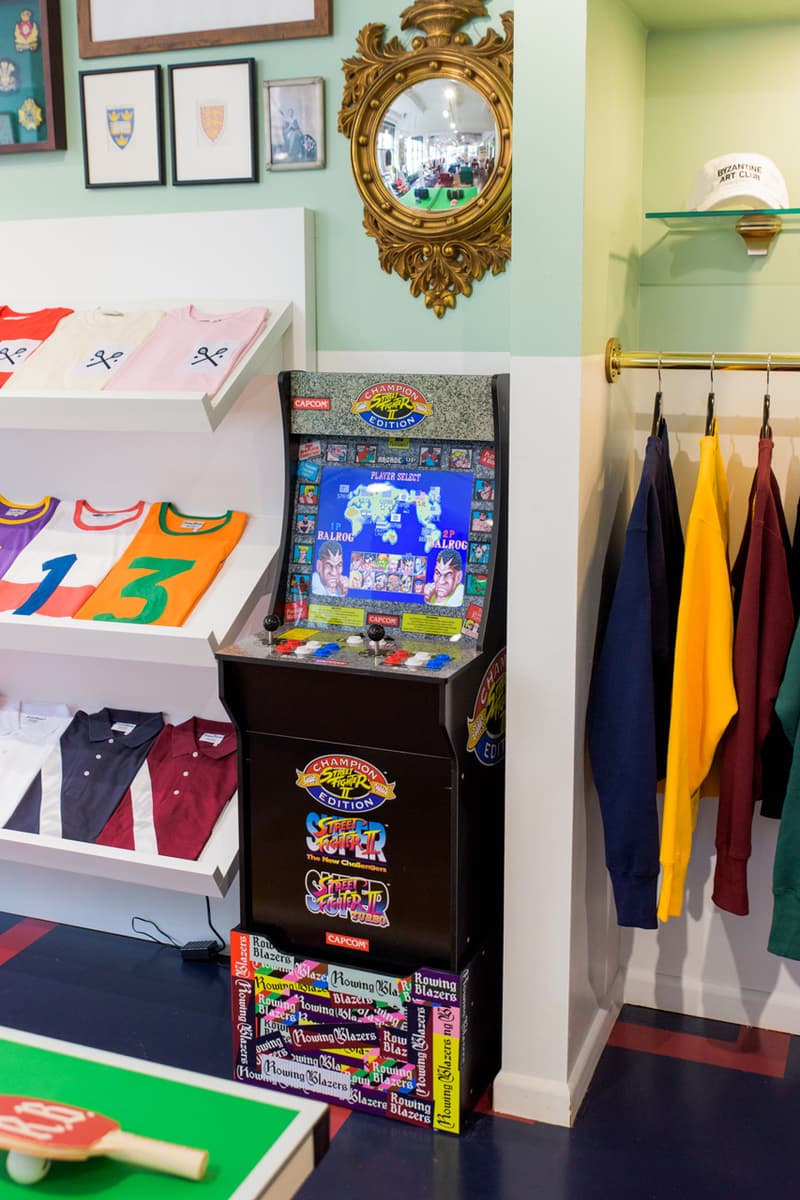 8 of 12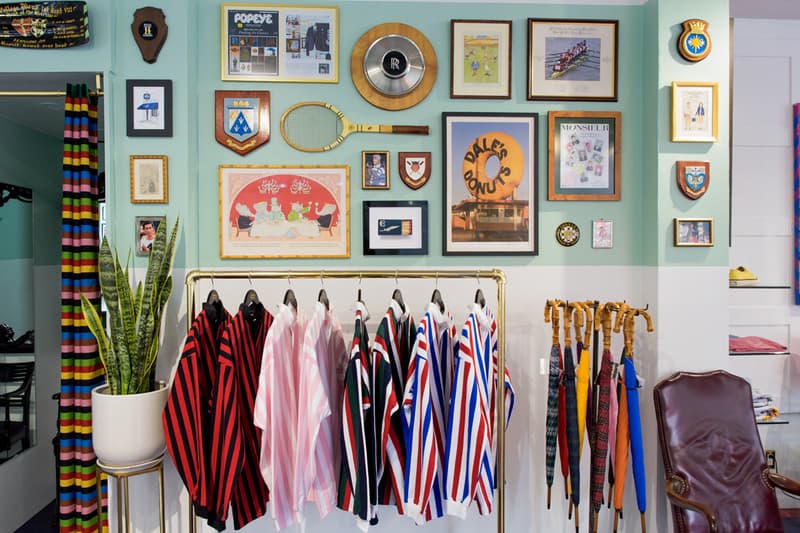 9 of 12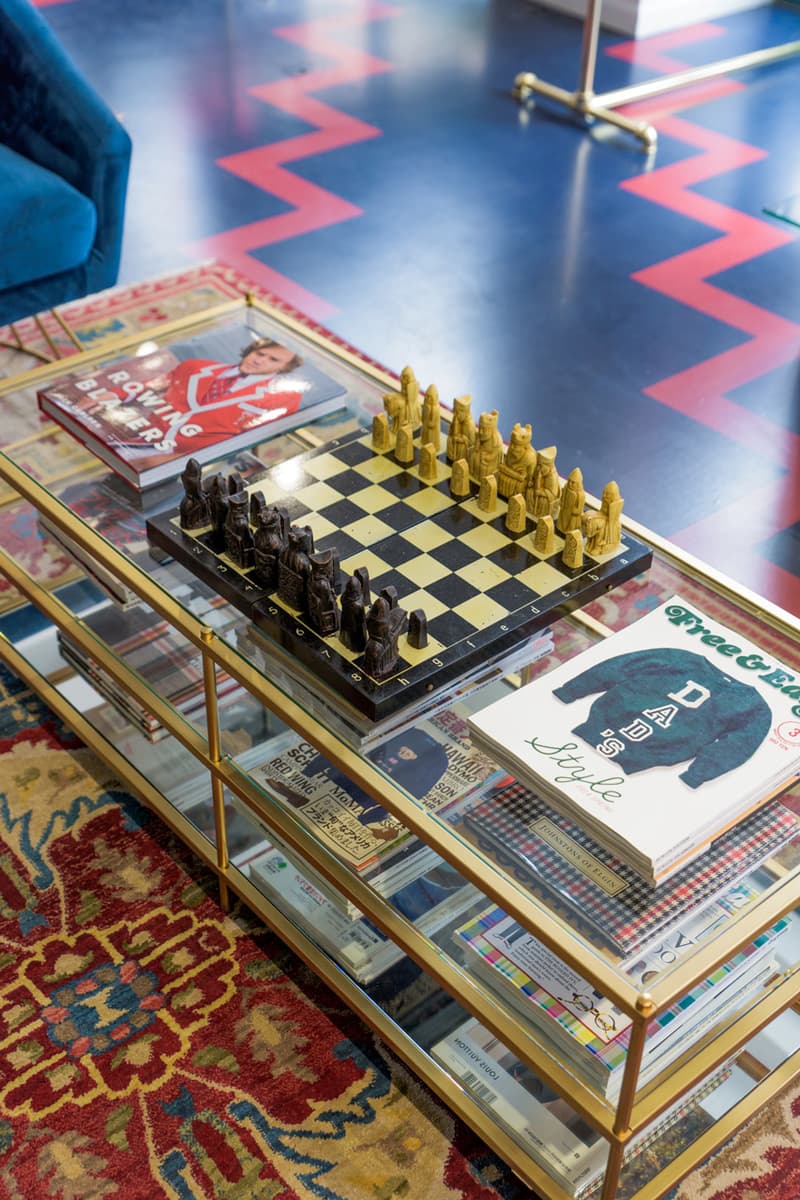 10 of 12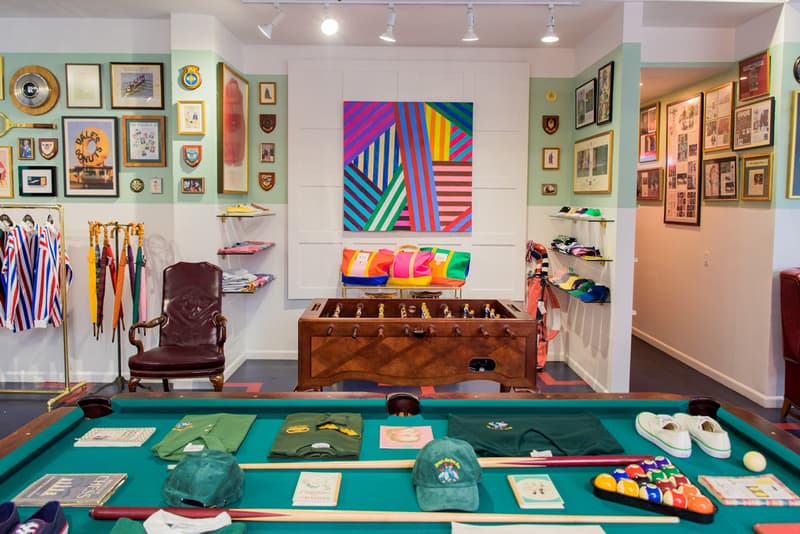 11 of 12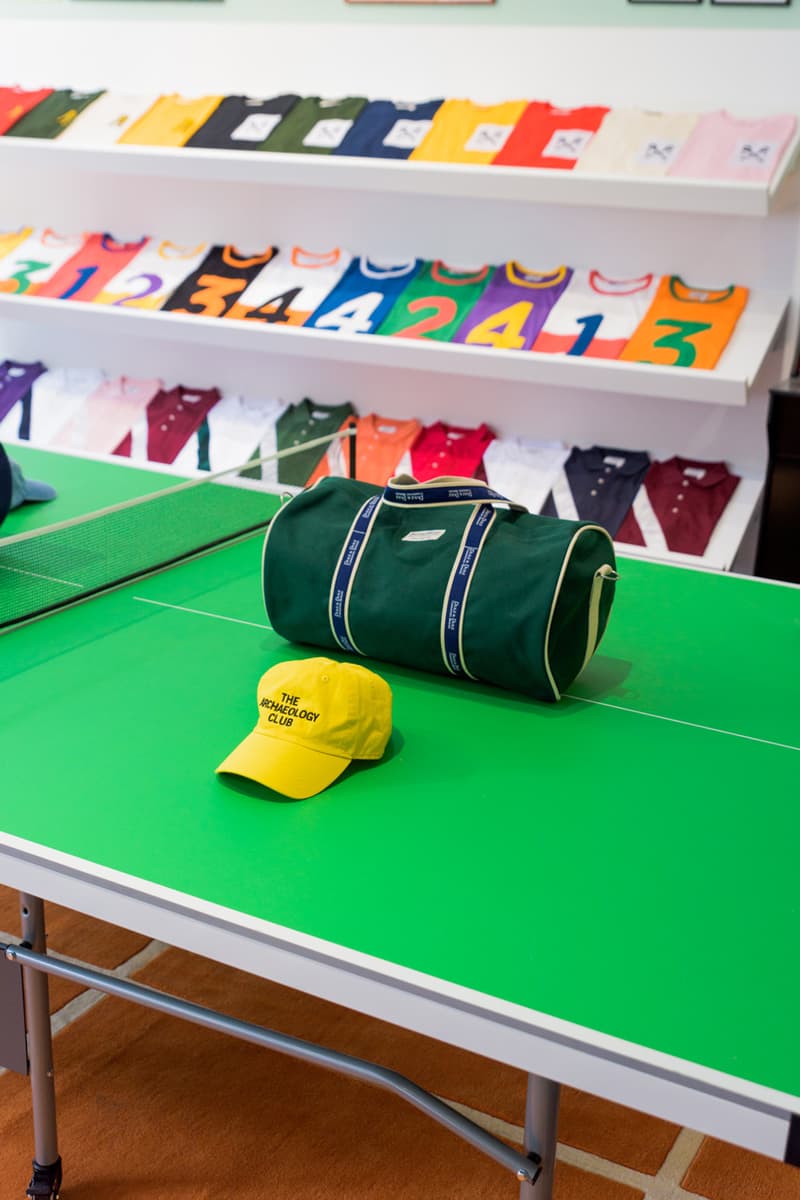 12 of 12
After close to two months of renovations, the Rowing Blazers Clubhouse is set to reopen its revamped New York boutique. The space — which began as a temporary pop-up in June 2018 — marks the brand's first official flagship location and will feature its preppy in-house designs alongside unique vintage finds and nostalgic furnishings.
Standing at 1200 square feet in Manhattan's Nolita neighborhood, the store encompasses the brand's signature blazers, rugby shirts and button-ups, as well as product from labels including Bowery Football Club, Edith Young, Sugarloaf Social Club and more. Customers can expect staple casual wear like hoodies, T-shirts and the colorful new "Number" graphic tees, as well as accessories such as quirky pins, embroidered caps and summertime-bright totes. Vintage items from founder Jack Carlson's own collection will offer a personal touch, while rare Rolex, Heuer and Seiko watches add limited-edition pieces to the range.
To play up the clubhouse atmosphere, Rowing Blazers has decorated the shop with a pool hall sensibility. Among the activities, a throwback Streetfighter II arcade and billiards, ping-pong and foosball tables offer up classic entertainment choices. Meanwhile, the zig-zag patterned floor and sculling boat on the ceiling bring it all back to the core rowing aesthetic.
The Rowing Blazers Clubhouse will be open to the public beginning Thursday, May 2.
Rowing Blazers
161 Grand St.
New York, NY 10013