A.P.C. Launches Recycling Program, Exchanging Old Garments for Store Credit
Launching in American stores.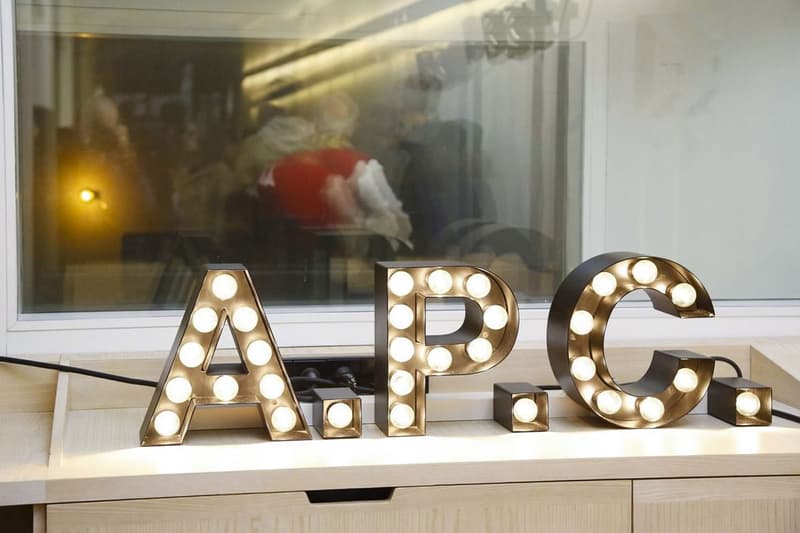 France's A.P.C. kicks off a new initiative in the name of sustainability. Dubbed the "Recycling Program," the brand will offer customers store credit in exchange for their old A.P.C. garments, beginning with American A.P.C. stores.
"…Recycling things has always been somewhere at the back of my mind," founder Jean Touitou said in a statement. "At A.P.C., we
explore this idea with quilts, Butlers and tote bags. So it was only natural to invite our customers to bring their "roba vecchia" [unwanted clothing] back to A.P.C. These garments will get a second life and help people who don't necessarily have the means to dress in good-quality clothes."
Any old A.P.C. garment is valid for the program. Customers will hand over pre-owned items to store staff, who will offer various amounts of store credit, depending on the pieces. Each store transfers the unwanted clothing to a recycling facility. There, each garment will be broken down into fibers, that will in turn be re-used for sustainable goods, giving these unworn pieces a second lease on life.
Visit an American A.P.C. outpost with your old goods to initiate the exchange process.
For more recycled wares, check out DRx Romanelli & LN-CC's upcycled patchwork furniture.