Cardi B Denied "Okurrr" Trademark Registration (UPDATE)
In both two and three R's.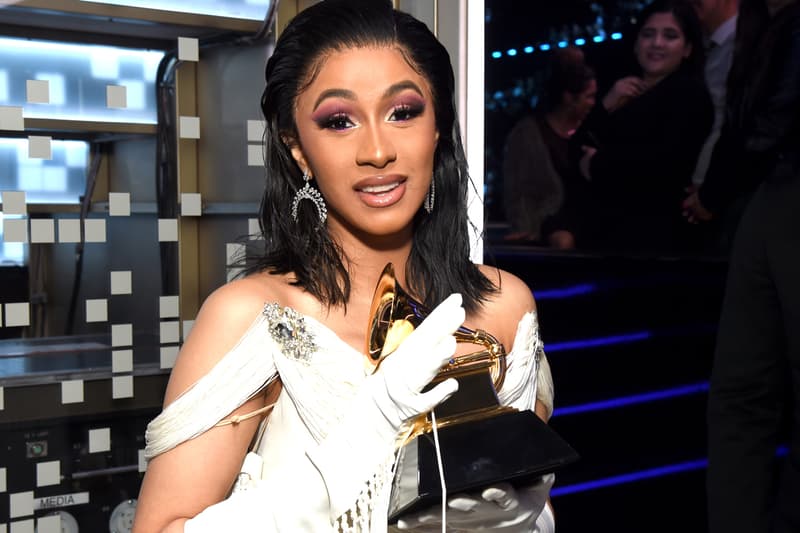 UPDATE: The U.S. Patent and Trademark Office denied Cardi B's filing of "Okurrr," with the explanation that the phrase is a "widely-used commonplace expressions" and that the bill did not deserve a trademark. The Blast obtained the documents of the rejected trademark registration, which also stated that Okurrr, "is a slogan or term that does not function as a trademark or service mark to indicate the source of applicant's goods and/or services." Cardi can still file an appeal for her case, so this could be an ongoing process.
When Cardi B's plans of trademarking "Okurrr" was revealed, it sparked debate on where the phrase was originated, with Out Magazine tracing its first use back to actor Rodney Chester from a 2008 episode of Noah's Ark.
ORIGINAL STORY: Cardi B's famed "Okurrr" is on its way to becoming a trademarked catchphrase. According to sources, the rapper has filed papers with the United States Patent and Trademark Office for "paper goods, namely paper cups and posters" last March 11.
The Grammy Award winner also reportedly plans to create a clothing line including "T-shirts, sweatshirts, hooded sweatshirts, pants, shorts, jackets footwear, headgear, namely hats and caps, blouses, bodysuits, dresses, jumpsuits, leggings, shirts, sweaters and undergarments."
Back in 2018, Cardi appeared on Fallon to explain her popular sayings, explaining that "Okurrr" is "like a cold pigeon in New York City." She also expounded on "Eeeooowww!" and "Eeeooowww! (higher)" during the segment.
Watch Cardi B's Fallon interview below.
In case you missed it, Cardi B is also set to star in her first feature film role.