Hiroshi Fujiwara, Pierpaolo Piccioli and More Talk Moncler Genius and Future of Fashion
We spoke to four designers at Moncler's Milan Fashion Week event.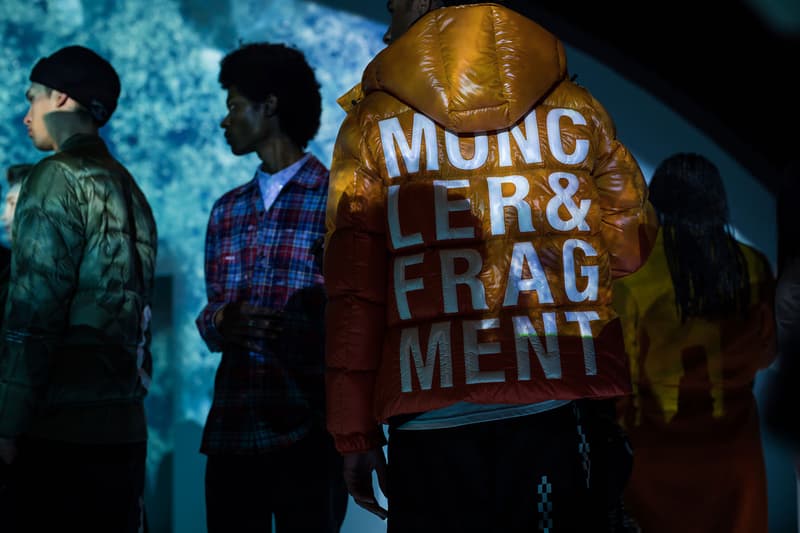 1 of 4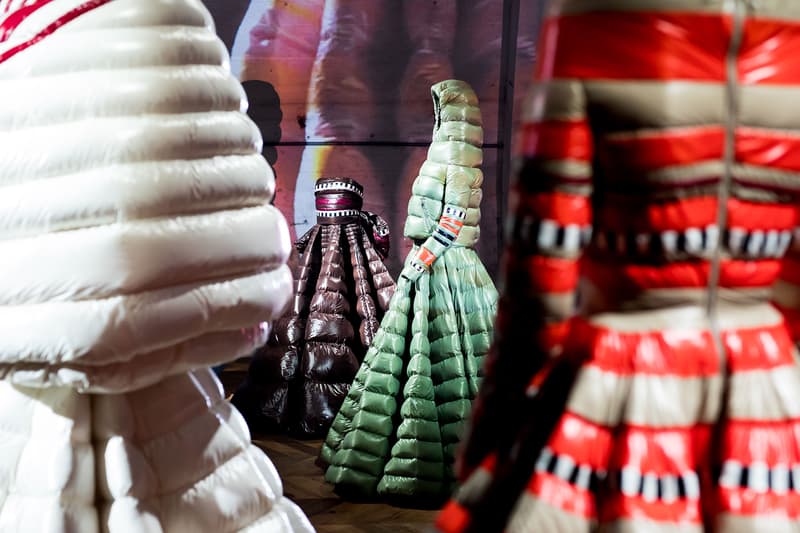 2 of 4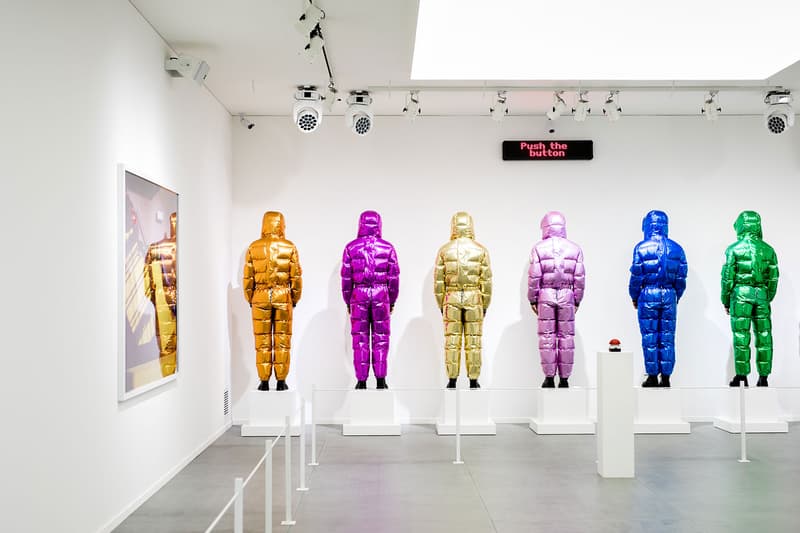 3 of 4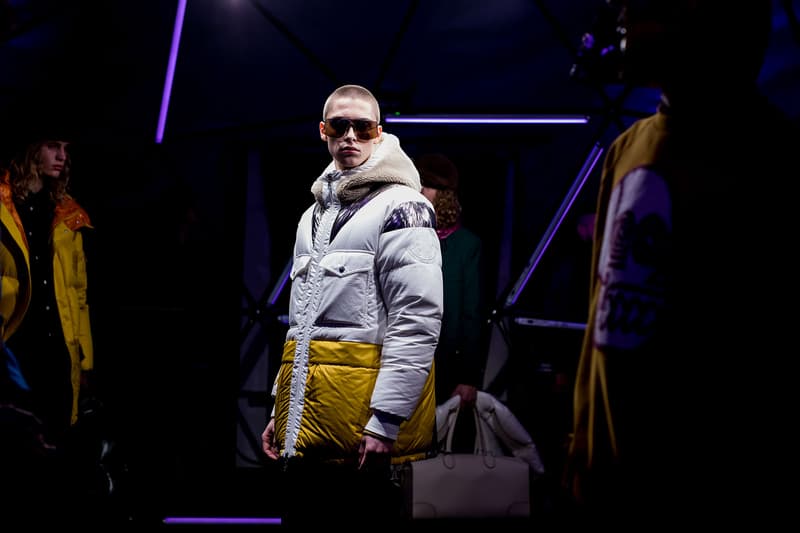 4 of 4
Last night, Moncler kicked off Milan Fashion Week with its "One House, Different Voices" presentation. The latest iteration of its Moncler Genius line brought together designers ranging from Richard Quinn and Simone Rochas to even Poldo Dog Couture, all of whom offered their own take on the brand's iconic puffer jacket. With such a range of influences, the Moncler Genius project not only challenges the idea of down jackets but blurs the lines between activewear, streetwear and couture.
At the event, HYPEBEAST spoke to Pierpaolo Piccioli of Valentino, Hiroshi Fujiwara of fragment design, Franceso Ragazzi of Palm Angels and Moncler's Head of Menswear Sergio Zambon on Moncler Genius, the future of streetwear and inclusivity in luxury fashion.
Pierpaolo Piccioli
What was your inspiration for this second collection with Moncler?
For this collection, I wanted to turn the values of couture, the dream and the fantasy of fashion, into something different. I believe that you can't do really anything very new, but you can create new harmonies for sure. And working with the technical identity of Moncler, plus the dream of couture, and Liya's work with Ethiopian artisans, I think creates here new harmony.
Why did you want to work with Liya Kebede?
I really admire what Liya is doing with [her] lemlem brand. I think that she's a woman that embodies this idea of giving back, trying to create opportunities for women and craft in Ethiopia. I think that fashion is, of course, the land of dreams, but it is also a way to deliver your values through your work. And I think in this moment it's very important to talk about not only clothes but also values you believe in. I think these 11 black ladies embody perfectly the idea of couture today, even if done in simple nylon.
You've said that working with Moncler allows you to make your work more accessible. Why do you feel working with Moncler makes luxury fashion more accessible?
It's so far from Valentino, from couture, that it's kind of interesting to incorporate a different culture, a different identity into my own values. Of course, I'm the same that did the couture 20 days ago. But as I was working at the same time I was thinking to this, to the [Vogue Italia] black issue of Franca Sozzani, I was thinking to Jet, that 50 years ago it was not allowed to borrow the clothes from the fashion houses, and I think that this is something that we all have to reflect about.
We've been seeing more luxury brands collaborate with activewear and streetwear labels. Do you think luxury fashion is becoming more inclusive?
I think that the luxury brands have to be more inclusive. I am the creative director of a brand that is a couture brand, but for me, it is important that this couture brand should be relevant for today. I don't believe that luxury is about money. For me luxury is about culture, it's about time, it's about humans. If you have to evaluate couture, you can't do it just with the prices, but with the time, the hours that humans have spent on the clothes.
What makes Moncler Genius such a special project?
It's about individuals that meet in a project that's linked altogether, but they are valued as individiualites. That's important to me, to keep the identities. I think you can do it only if you are very secure about yourself, not to go in a different direction, but to incorporate into your own sensibility the other influences. I didn't want to do a Valentino collection, I wanted to do a Moncler collection, but even giving my own vision of beauty.
Hiroshi Fujiwara
With fragment, you've done countless collaborations. How do you decide which brands to work with next? Why Moncler in particular?
It's really timing and what kind of people you meet. Not only working with the company but trying to work person to person. With Moncler, [Remo] Ruffini contacted me, and we had a cup of tea in France, in Paris, and then we talked about fashion. Especially mountains, and snow and skiing. I thought that oh I can trust people because we can both share the same languages.
What makes the Moncler Genius project so special?
I really think this is so special. With many collaborations, you can do it without them, if it's the same kind of category. But this Moncler project, I cannot make these things without Moncler. And maybe Moncler cannot make this kind of taste without me. So I think it's quite a good combination.
What have you learned from working with Moncler about creating activewear, high-performance wear?
It's not only the high-performance wear, but the kind of warmness. Especially, the down jacket, the fabric and the combinations, it's amazing. I feel like when you wear those kinds of down jackets from Moncler, it's something else. But also I was really surprised by how Italian people work so hard. I thought the image of Italy was siesta or whatever, people are lazy. But people at Moncler work so hard.
Your last collection for Moncler was inspired by the backstage concert experience. What was your inspiration for this collection?
This collection was more military. Like vintage military meets Moncler technology. I think if you see the clothes you can see what I mean.
How did you design the space around the clothes?
They just sent me the tunnel and said you can do you want. I kind of want inside the tunnel to be a universe, so the four seasons, nature, water, sky, that kind of stuff. Also with the technology. I think it works very well.
How do you define streetwear nowadays, with streetwear brands collaborating more with luxury fashion?
There's no street anymore. Street became luxury. I feel like streetwear is gone. I wish it's going to kind of separate again. But I like both anyway.
Francesco Ragazzi
You have a long history with Moncler. What was it like to come back to work on the Genius Project?
Personally, it's a great achievement and it's super interesting to be part of this huge group of designers and to create something unique. Not even just for the city of Milano, but in general for fashion, it's such an interesting event. It's such an honor to be part of it.
Do you have a different perspective on Moncler now, having started your own brand at Palm Angels?
It's sort of like before they were two parallel roads, and now they're kind of a mix. And this is amazing for me.
What do you think makes the Moncler Genius project so special?
Really the fact that it's many people at the same time on one item, which is a down jacket. You can do many forms, do it super simple as a down jacket, which is what I like.
Were you particularly surprised by any of the designer's interpretations of the Moncler down jacket?
I haven't seen much, but I definitely love what Craig Green does. I love to be close to Richard Quinn, who I admire very much. And I want to see Alyx, too. I'm excited for that.
What was your inspiration for this particular lineup?
So for me, I started this collection with the idea of the venue. With the concept of the vandalized gallery, and how I could also break the form on the clothes. Moncler is such a simple item, that I wanted to have the same kind of effect you know. It's something I found interesting, and I wanted to replicate.
Do you feel the divide between streetwear and luxury fashion is breaking down?
There's no boundary now. I don't know what's going to happen, but I'm pretty sure now we are one world, the streetwear world, the fashion world, the prêt-à-porter world.
Sergio Zambon
What do you think makes the Moncler Genius project so special?
I think the special thing is to put all these creative people together, as you can see here today. The atmosphere, it's like a movie festival, where creative people go in and out and they have the opportunity of meeting, things that would never happen in a classic runway show. And also the nice thing, it's one project but different voices, that's the slogan. I think that's a very special, contemporary approach.
What was your inspiration for this particular collection?
This particular collection it's laid-back kind of guy who's embracing nature, kind of close to the big city. I imagine a guy from LA [going] to the canyon, enjoying his time, and then going back to the big city. That's my vision.
Were there any collections where you were particularly surprised by what they brought to Moncler?
I really like the Craig Green project. I really like his deeply design approach. It's very designed, and because it's really the opposite of what I'm doing, I'm really attracted. We're always attracted from the opposite.
Moncler is so known for its iconic puffer. Is it a challenge to innovate within the Moncler style?
It's a challenge. I think nowadays, what Moncler started to do a long time ago, it's kind of becoming the new ready-to-wear. So it's like if you were doing outerwear in the late '70s, of course, you were doing a nice coat. Now with technical outerwear, it's not specifically relegated to one section, but it's actually becoming our daily life. I think now doing that, it's the same challenge as doing a ready-to-wear collection.
With activewear becoming more fashionable, have you seen a shift within the Moncler brand?
I think the very nice thing with Moncler is how Mr. Ruffini was able to make an evolution from a specific product to open up to very interesting and different kind of designers. So the outerwear of Moncler becomes not only an iconic piece to have but also was really designed in a lot of different ways. So you can have Moncler for evening, you can have Moncler for your kids, for traveling.
Do you expect the Moncler Genius to continue?
I hope so, because it's only three seasons, and it's already so interesting and growing and dynamic. For example, there is Hiroshi from fragment at the table, before was Pierpaolo. It's just so exciting.