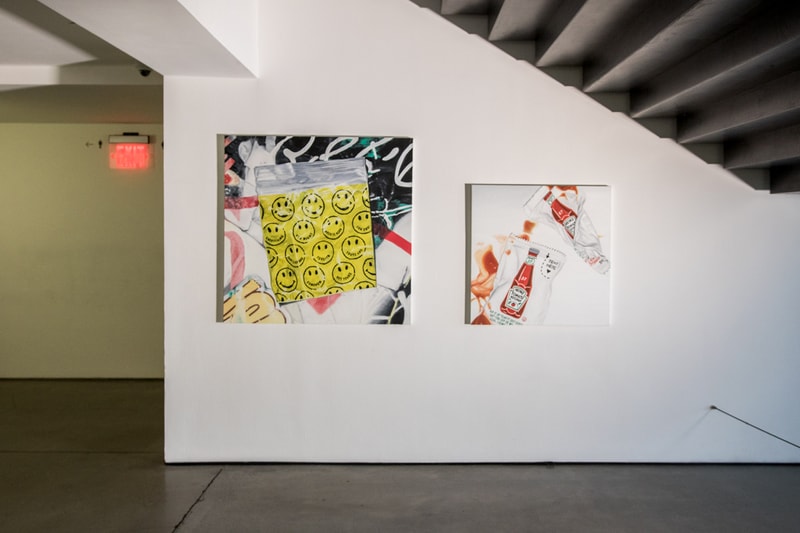 1 of 13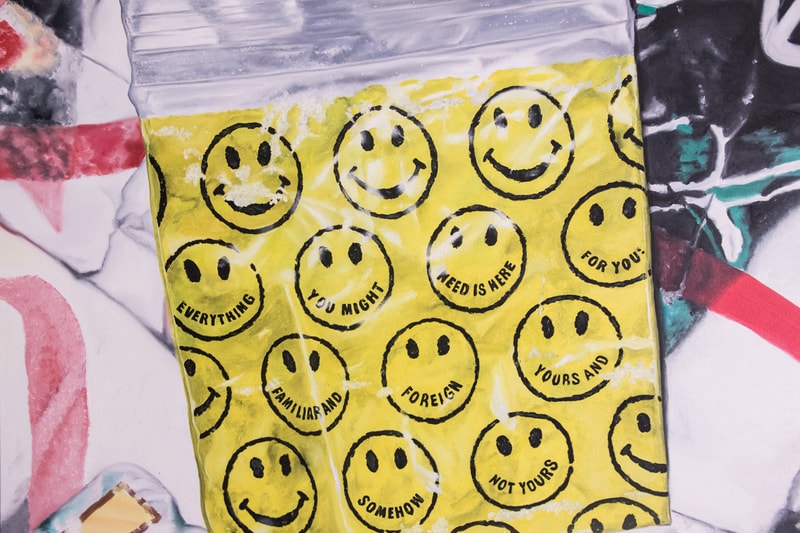 2 of 13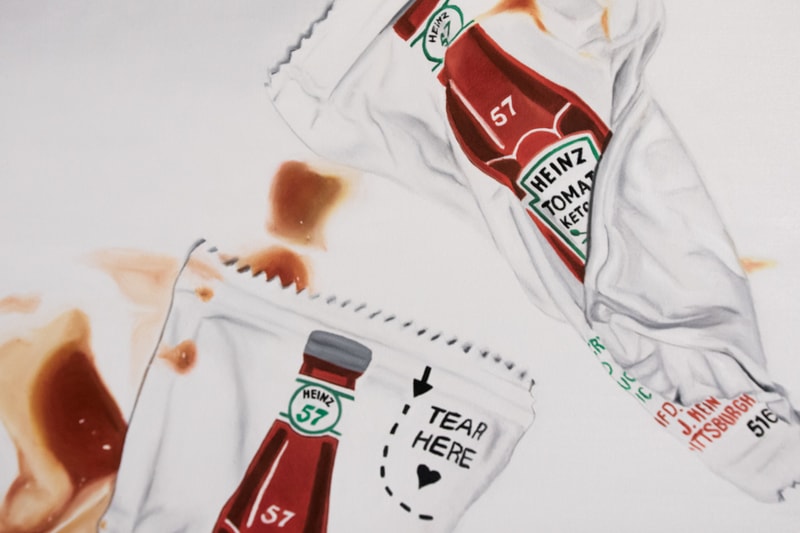 3 of 13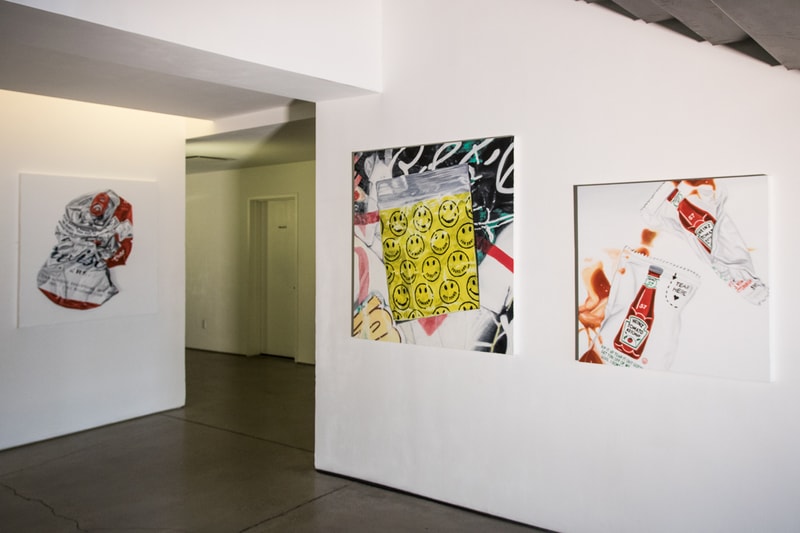 4 of 13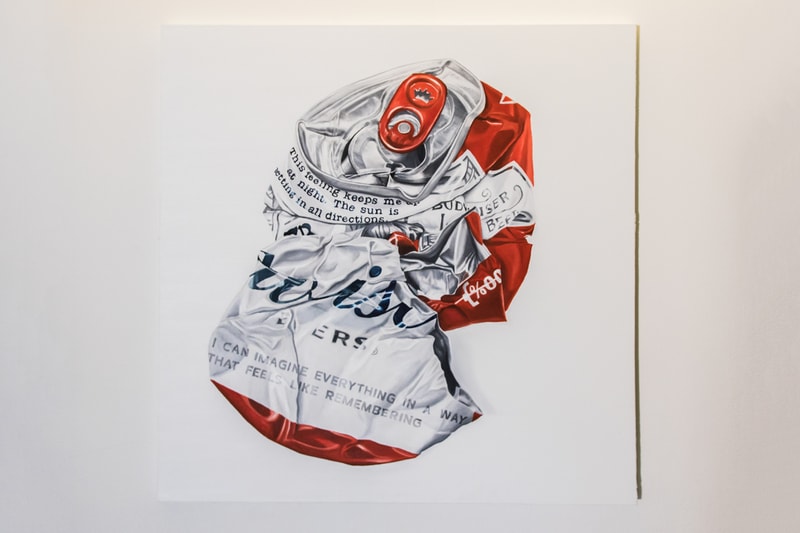 5 of 13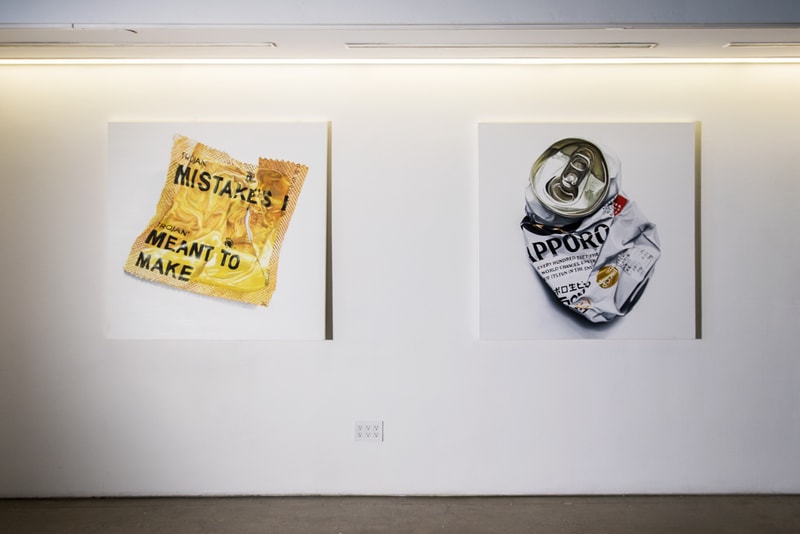 6 of 13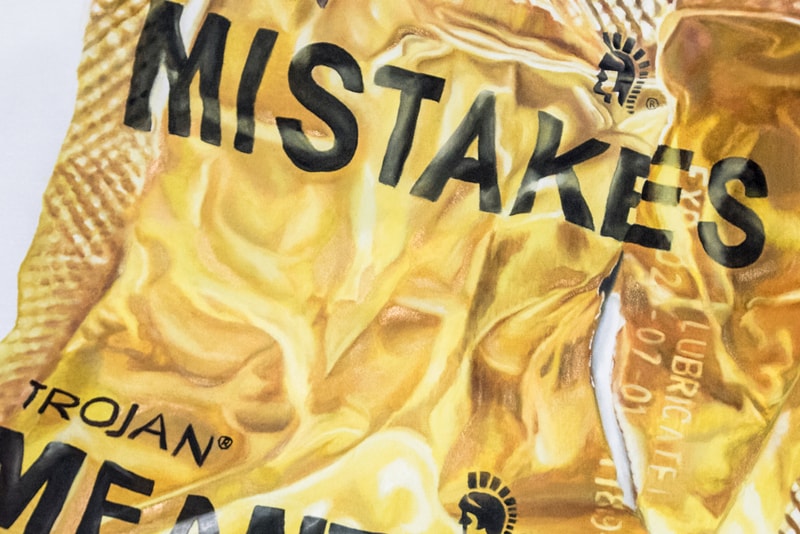 7 of 13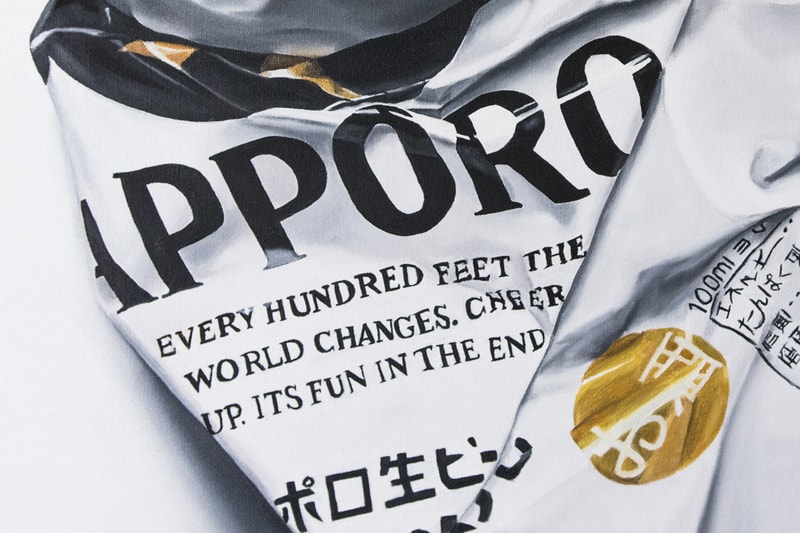 8 of 13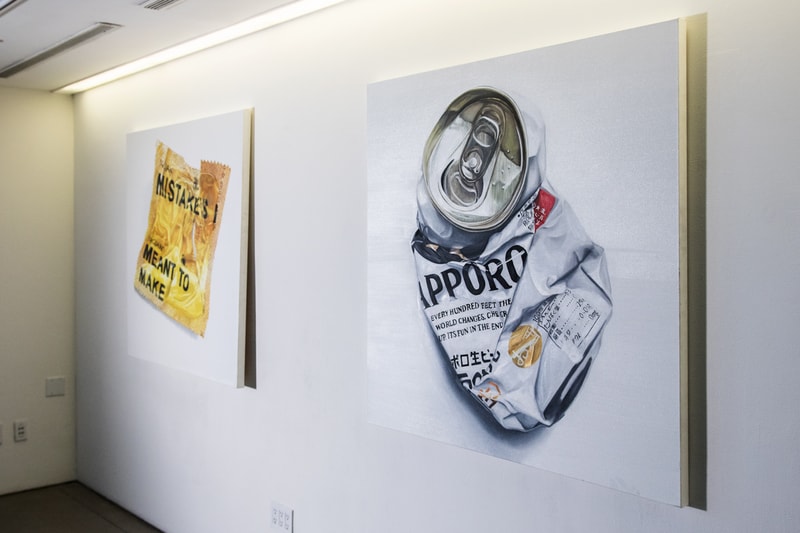 9 of 13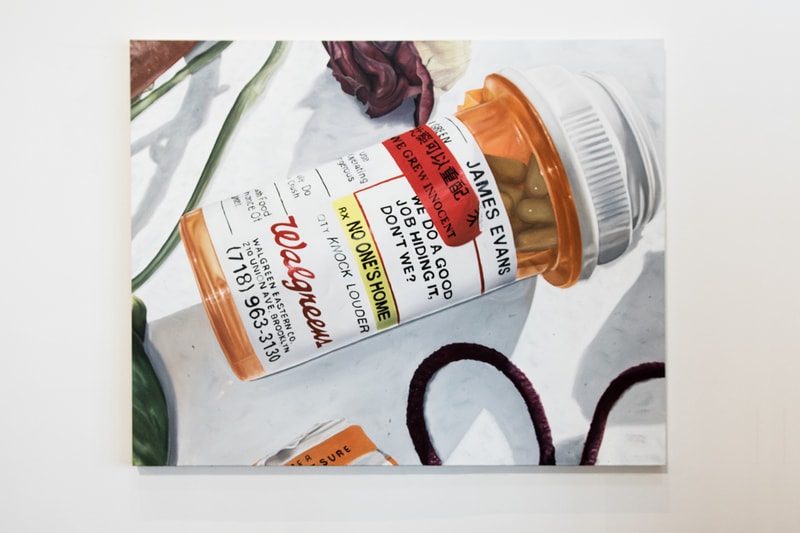 10 of 13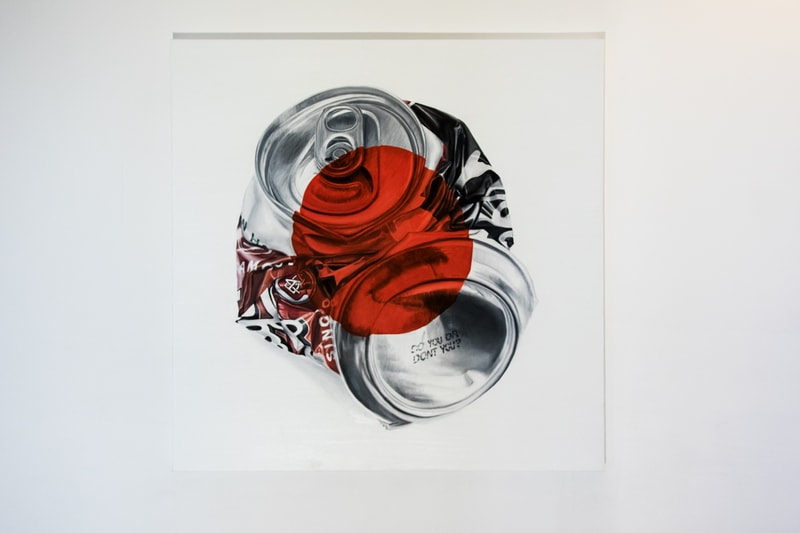 11 of 13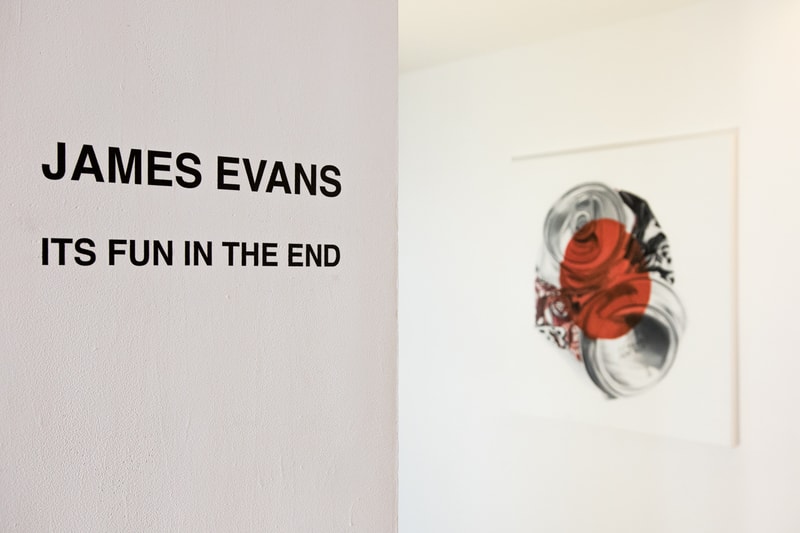 12 of 13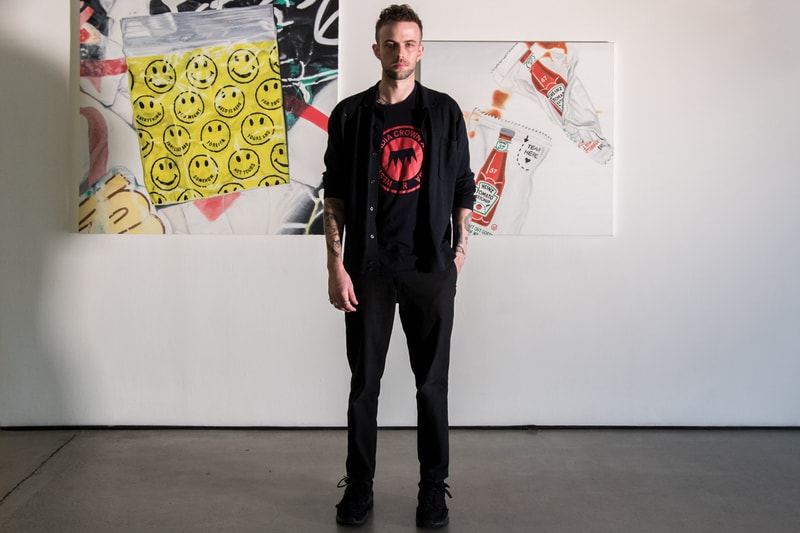 13 of 13
Look Inside James Evans' "It's Fun In The End" Exhibition
Large-scale oil paintings of personal objects.
---
New York City-based artist James Evans recently launched his solo exhibition at downtown Manhattan's Spring Place. Entitled "It's Fun In The End," the show features Evans' photorealistic artworks made using oil paint. The large-scale canvases predominantly portray discarded objects such as ketchup packets, crushed beer cans, and Trojan condom packages. The labeling of these commercial items is swapped for poetic phrases and text that touch upon the artist's personal life. For example, an emotive statement expressing "Every Hundred Feet, The World Changes. Cheer Up. It's Fun In The End" is found on a stomped Sapporo beer can in one painting.
Tour the exhibition above that is currently on view at the address below. Elsewhere in art, NIGO teamed up with Sotheby's for a major auction featuring works from his personal collection.
Spring Place
6 St Johns Ln
New York, NY 10013