Marvel Studios Launches '90s Design-Themed Website for 'Captain Marvel'
Word art galore.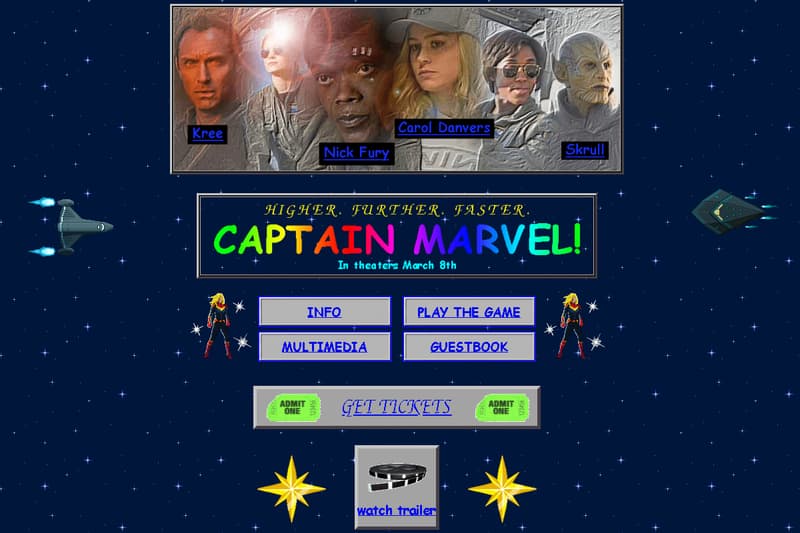 Continuing its promotion of Captain Marvel, Marvel Studios recently launched a '90s design-themed website for the upcoming film.
Matching the '90s era setting of Captain Marvel, the official site references some of the graphic motifs and text styling associated with the early days of the Internet. Reportedly designed using Microsoft FrontPage, the site is riddled with intraterrestrial GIFs, Comic Sans text and an array of bold Word Art.
The site offers fans character breakdowns, plot synopsis, exclusive footage and access to tickets ahead of the film's theatrical release. Also, fans can play a rather amusing game of CAN YOU SPOT THE SKRULL? and leave messages in a guestbook to really feel like they're in the '90s.
Head over to marvel.com/captainmarvel to take in all the '90s design goodness ahead of the March 8 theatrical release of Captain Marvel.
In case you missed it, Chris Pratt reveals Guardians of the Galaxy Vol. 3 will use James Gunn's original script.