Chris Pratt Reveals 'Guardians of the Galaxy Vol. 3' Will Use James Gunn's Script
"We're gonna give the fans what they deserve."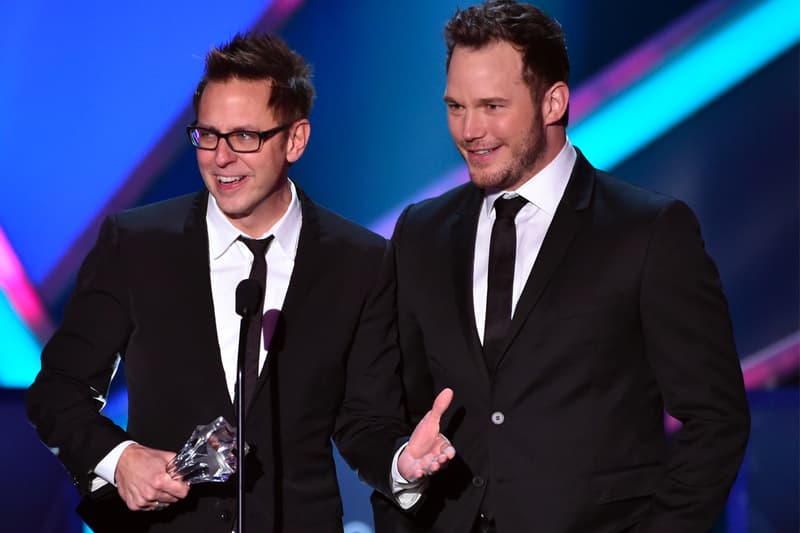 Although James Gunn will not be directing Guardians of the Galaxy Vol.3, Chris Pratt recently revealed that the third installment of the series will use the script Gunn prepared.
When asked about the script during a recent interview, Pratt could not contain his excitement saying, "it's off the chain, it's so good." Set to reprise the role of Star-Lord, the actor went on to say, I love James and I'm loyal to James. "We're gonna deliver the movie. We're gonna give the fans what they deserve. It's in the nature of the Guardians of the Galaxy to get the job done, and that's what we're going to do."
Last year James Gunn was ousted from the film's production after a series of offensive old tweets surfaced. Marvel Studios' firing of Gunn resulted in backlash from fans and the cast of the film, who threatened to leave the project altogether.
Learn more about Guardians of the Galaxy Vol.3 in Chris Pratt's interview below.
For more entertainment news, Marvel recently shares more footage with an Avengers: Endgame Super Bowl LIII TV spot.
Chris Pratt (@prattprattpratt) confirms #Guardians3 is moving forward without director James Gunn but working off Gunn's script pic.twitter.com/vjg3ZPzaNr
— MTV NEWS (@MTVNEWS) February 7, 2019