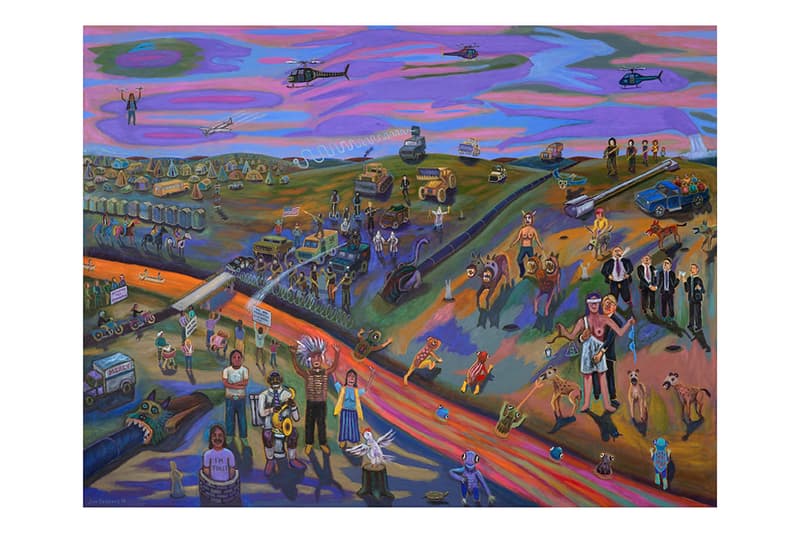 1 of 6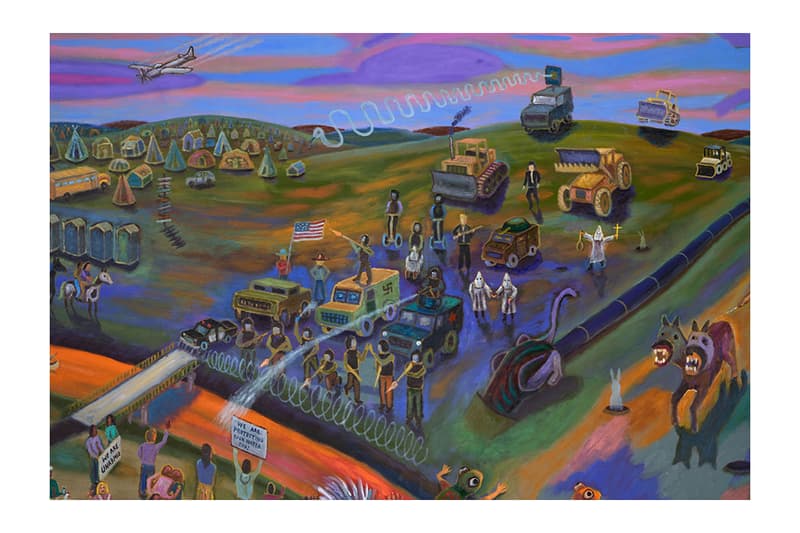 2 of 6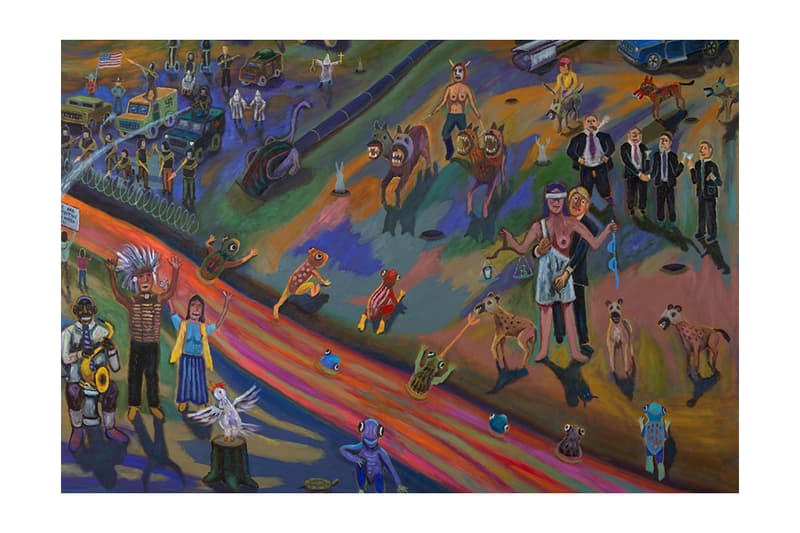 3 of 6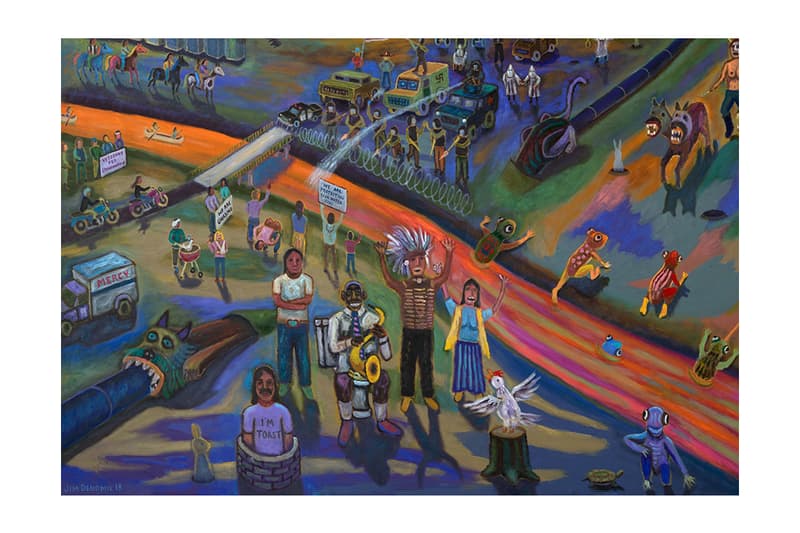 4 of 6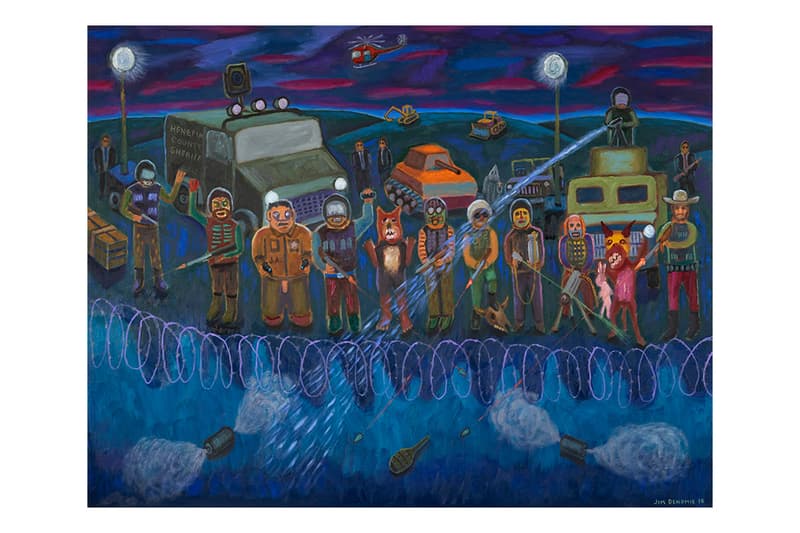 5 of 6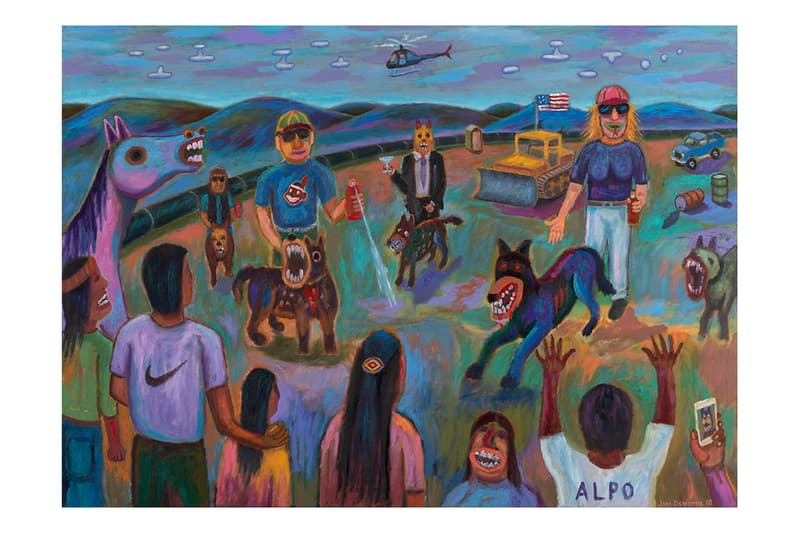 6 of 6
Jim Denomie Paints the Harsh Realities Faced by the Standing Rock Movement
Giving a surreal look at the 2016 protest.
---
Anishinaabe artists Jim Denomie is set for his first exhibition showing of 2019 at Bockley Gallery.  Titled Jim Denomie: Standing Rock Paintings, the works dive into the controversial events that transpired at the Dakota Access Pipeline (DAPL) protest of 2016 — a protest that was only made known using the aid of social media. Using a main color palette of purple, rose-orange and green, Denomie incorporates Munch-like surrealism to push his point across, giving the paintings an eerie and demonic perspective.
The paintings depict both sides of the event: One side, full of people trying to protect the land and fresh water, while the other side sees and army of vampire-like workers that are armed with bulldozers, dogs, water canons, pepper spray and tear gas; the ghastly appearance of the pipeline corporation is Denomie's way of indirectly showing how natures's lifeline is slowing being sucked dry by the greed of humanity.
Those interested in viewing the works can attend the opening reception on February 22, where the works will be on display up until April 6. There will also be an artist talk happening on March 7. In other art news, "Monsters, Manga & Murakami" invade Musée en Herbe in Paris.
Bockley Gallery 
2123 W 21st Street
Minneapolis MN 55405