Elon Musk Seen Driving Tesla Cybertruck Around LA
Running over a sign in the process.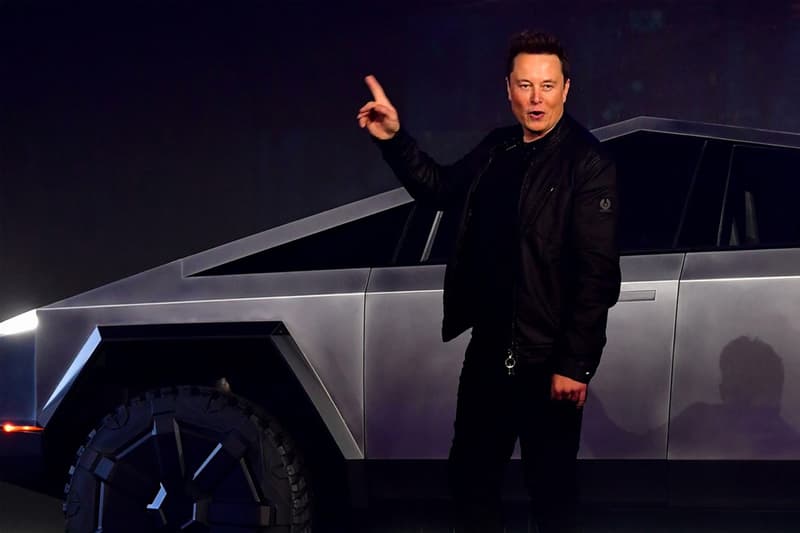 Tesla CEO Elon Musk was recently spotted driving a Cybertruck prototype on a lavish trip to sushi restaurant Nobu with Grimes in Malibu, California. While the Cybertruck seemed to hold up like a rock, Musk's driving was a little on the shakey side, as the executive can be seen flattening a sign in the video footage below.
The Verge reports that the sign Musk knocked over was to let Nobu customers know they are only allowed to turn right when exiting the parking lot. Musk turned left.
Elon Musk took the Cybertruck to Nobu in LA over the weekend pic.twitter.com/79IUyFDxAS

— Joel Franco (@OfficialJoelF) December 9, 2019
Tesla's sci-fi-inspired Cybertruck has already driven on public roads following its recent launch; however, this is the first time Musk has been spotted driving the vehicle in public. According to The Verge, the Cybertruck prototype donned a manufacturer license plate, allowing it to navigate in the wild without official street-legal status. The Cybertruck will need many features, including windshield wipers, before it is considered street-legal.
Since the Cybertruck's unveiling just a few weeks ago, it has already garnered over 250,000 pre-orders and a viral send-up from LEGO.
Elsewhere in automotive news, Nissan's ultra-limited GT-R50 by Italdesign will officially launch in 2020.