Vanessa Beecroft Combines Pointe Shoes With Puffer Jackets for Moncler Genius
The artist and Kanye West collaborator gives her take on the iconic jacket.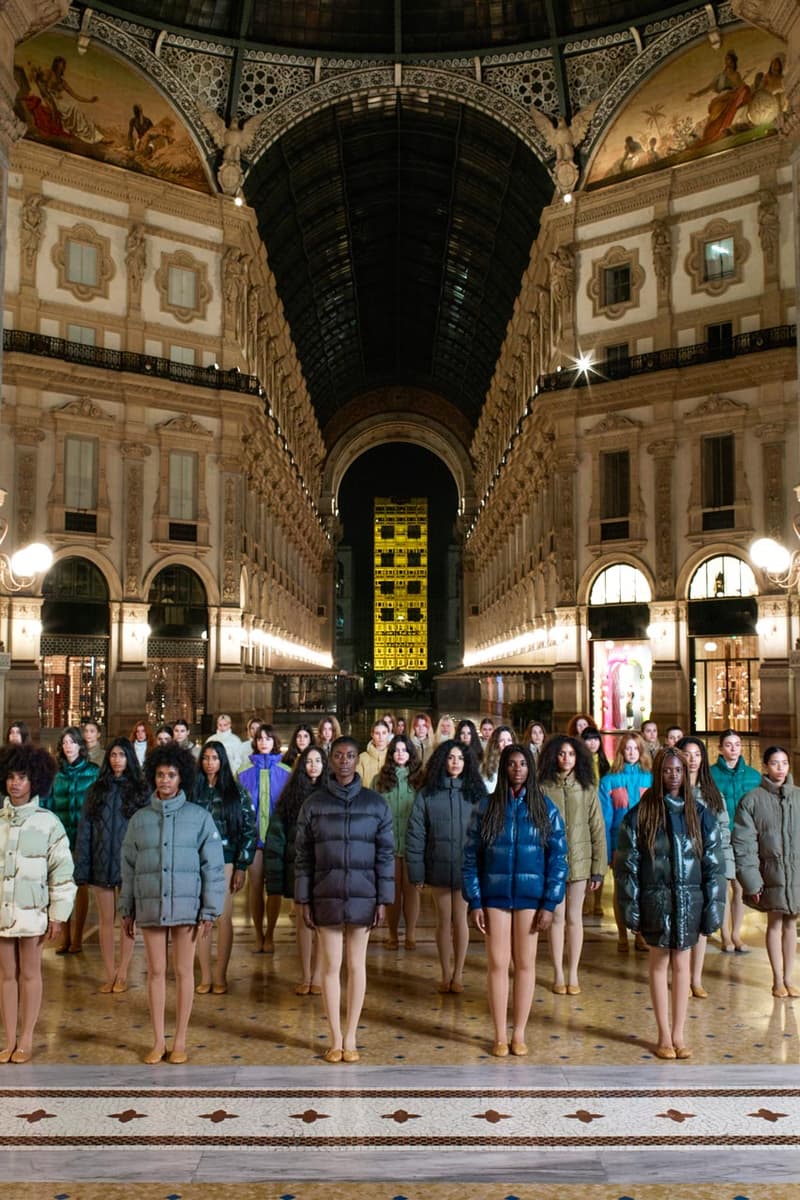 1 of 4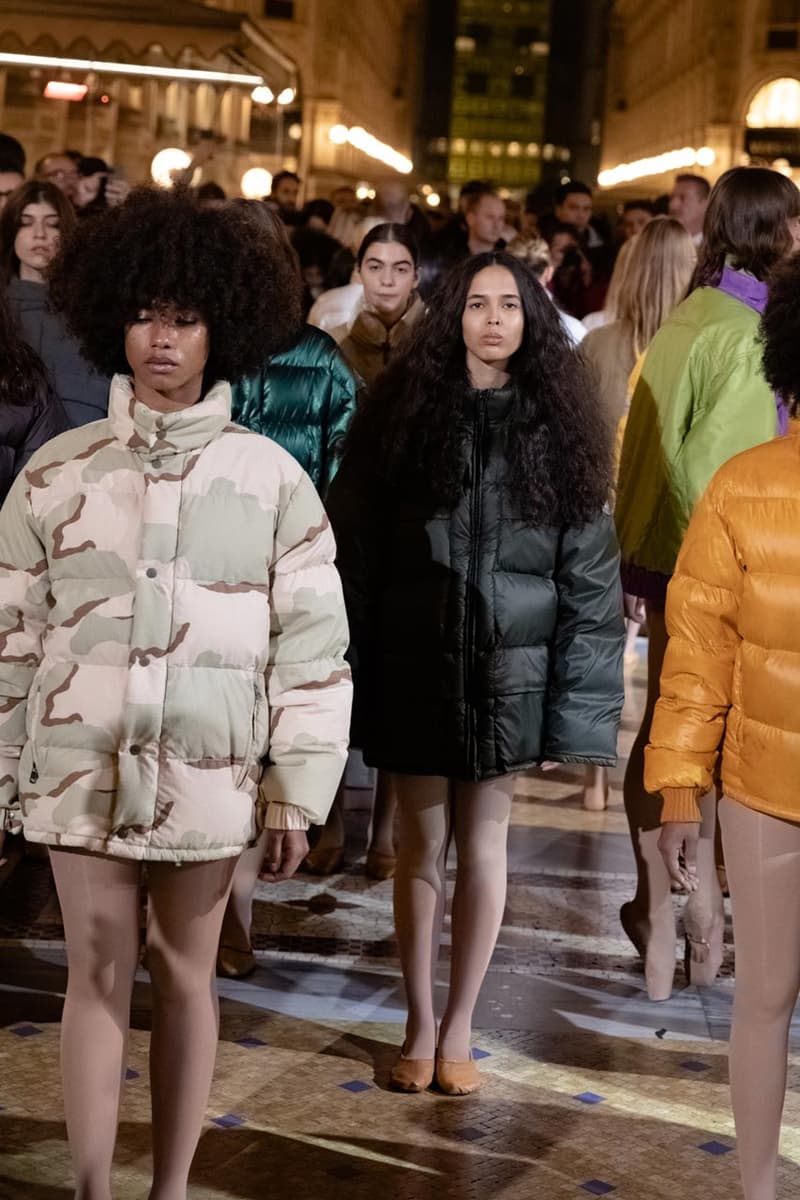 2 of 4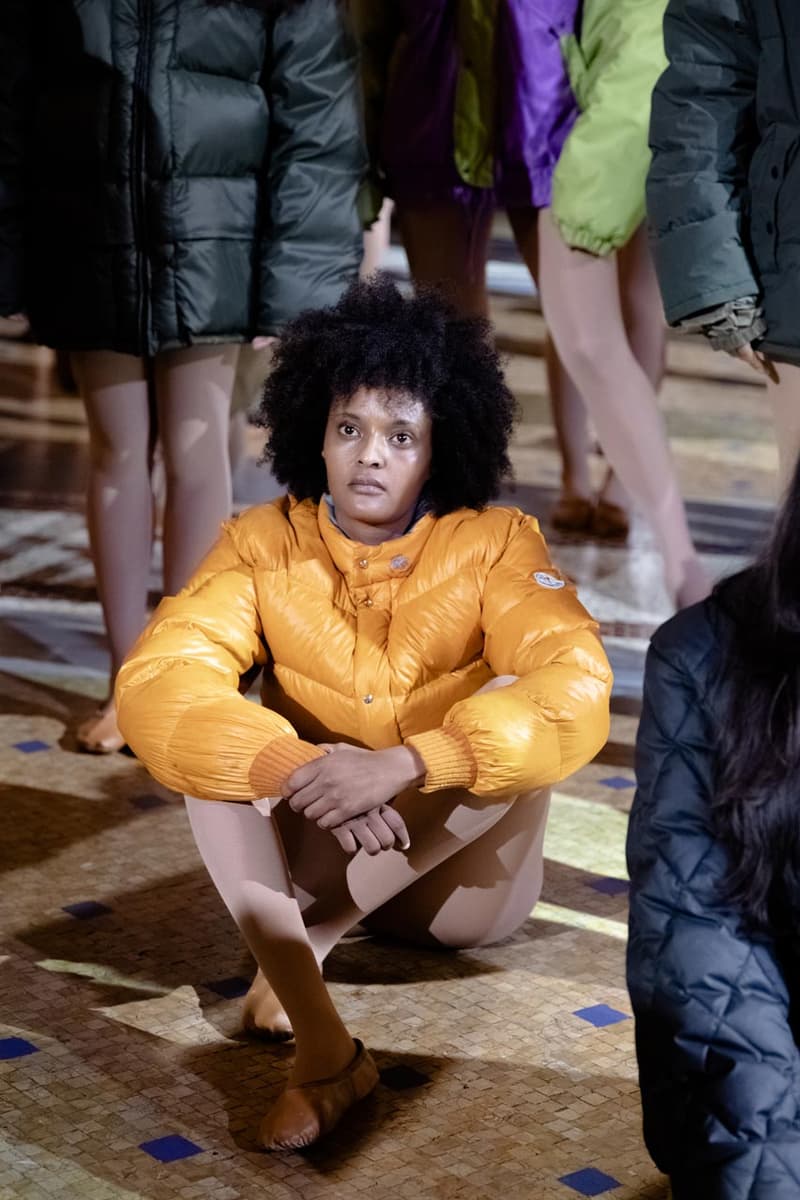 3 of 4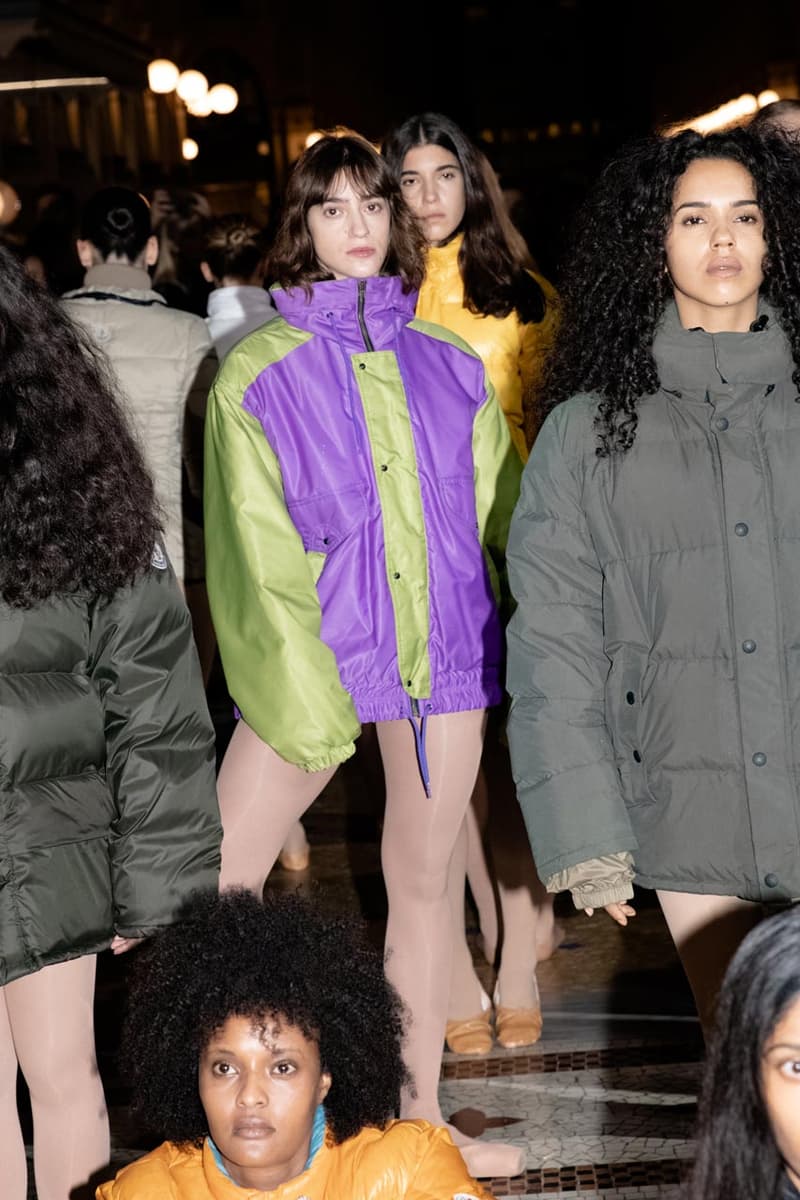 4 of 4
Vanessa Beecroft Combines Pointe Shoes With Puffer Jackets for Moncler Genius
The artist and Kanye West collaborator gives her take on the iconic jacket.
What do you get when you combine pointe shoes with puffer jackets? In Vanessa Beecroft's hands, the two iconic pieces of apparel come together to create something that's part performance art and part fashion installation. For the latest initiative in its Genius project, Moncler invited the Italian-born artist to stage an installation at Milan's illustrious Galleria Vittorio Emanuele.
"With Moncler I have a personal relationship. When I was a teenager, a group of kids from Milan, part of the Paninari wave, used to come to Liguria, the region I was living in at the time," Beecroft told HYPEBEAST. "They used to wear classic Moncler jackets, in super bright colors. I remember that at the time I couldn't afford those jackets, I didn't belong to that group. But then, when I had my first kids, I made sure that they wore those jackets: the funny thing is that in those years, when my kids were young, Moncler jackets weren't so in vogue, so they were hard to find."
1 of 3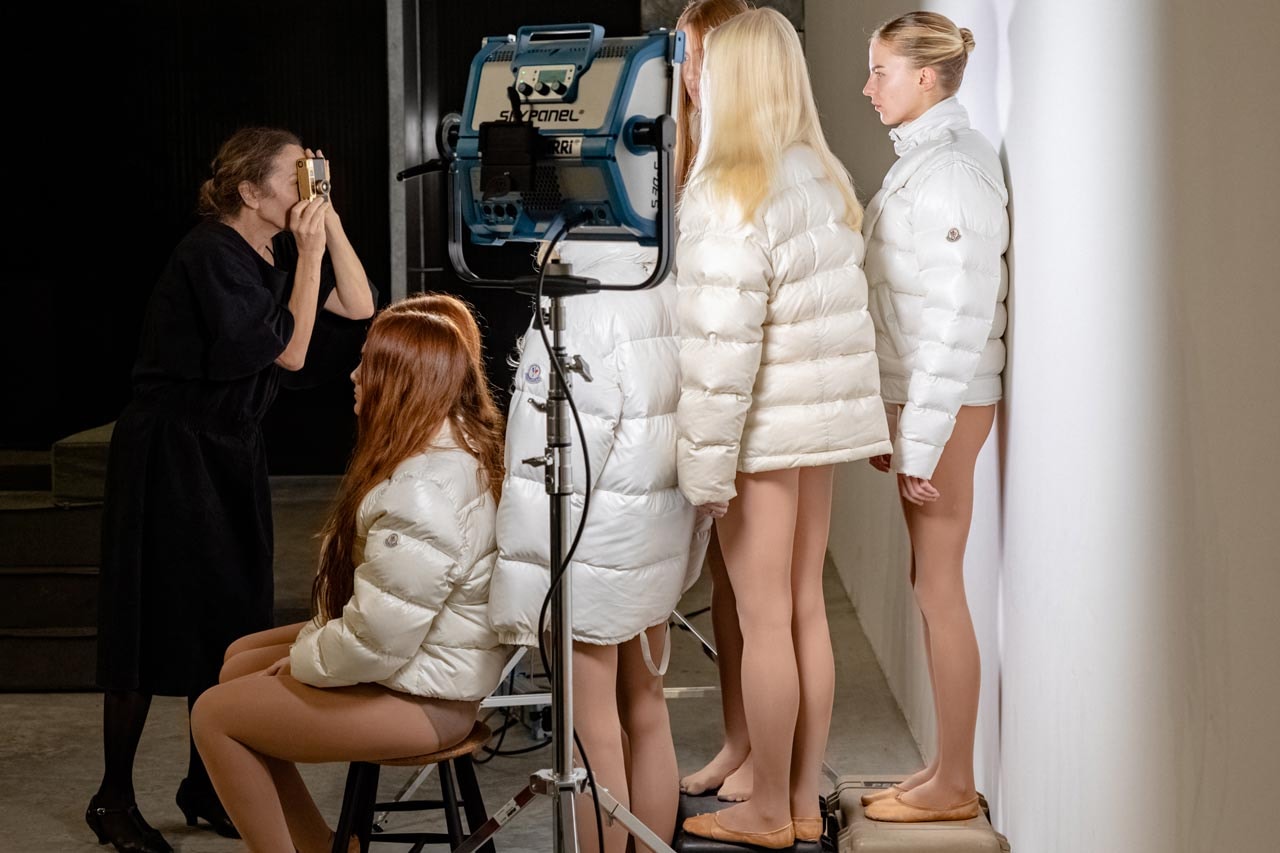 2 of 3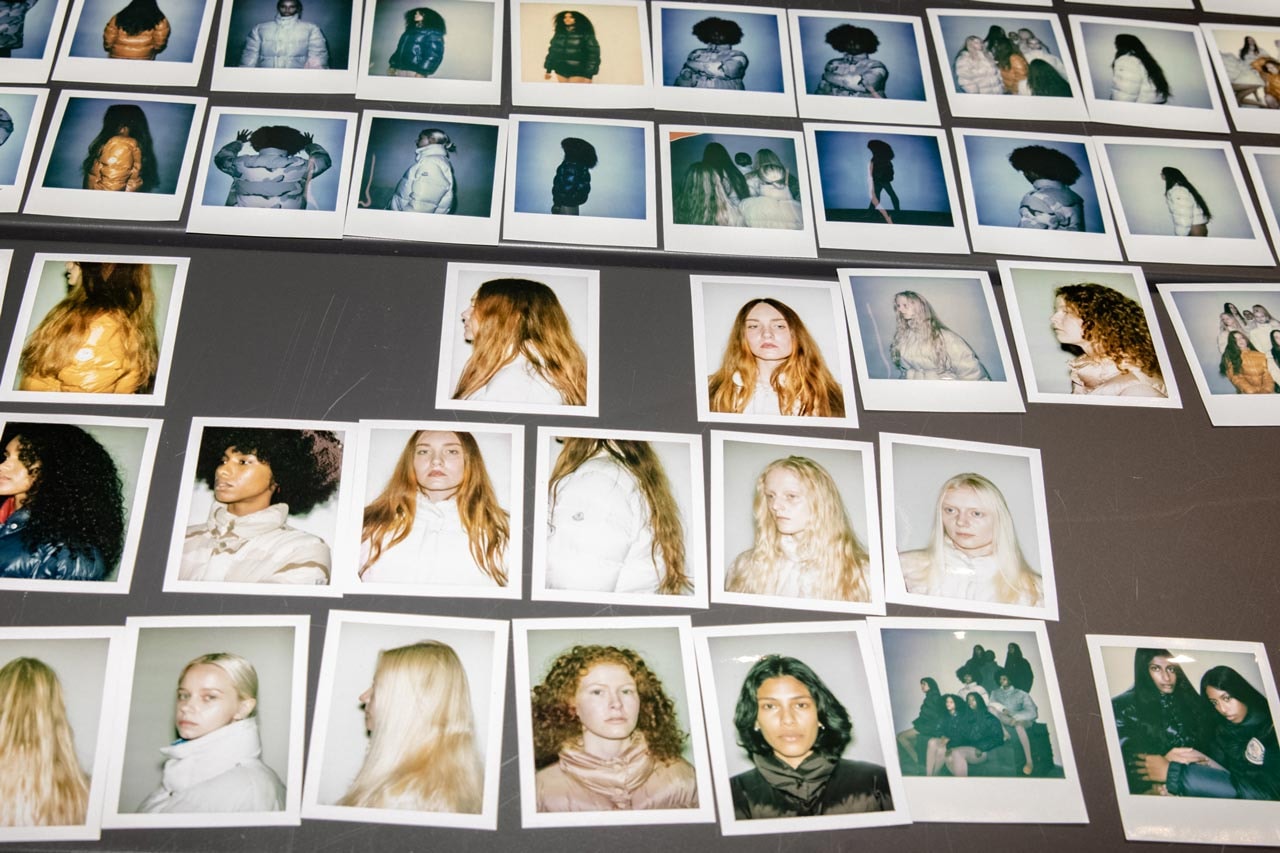 3 of 3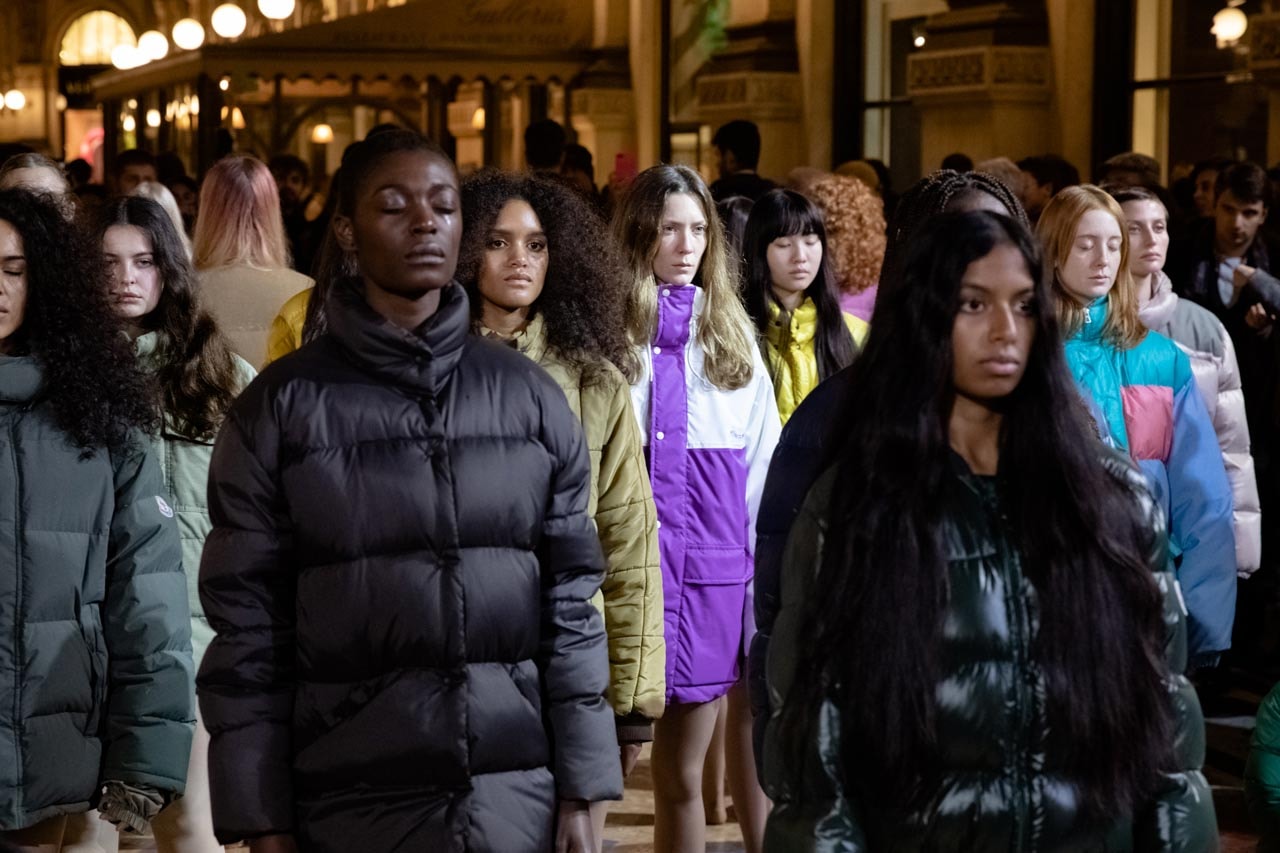 Beecroft's Moncler Genius Installation, which was unveiled last night in Milan, brought together an ensemble of models and ballet dancers wearing vintage Moncler puffers to evoke her own feelings of nostalgia for the brand. The integration of ballet called to mind the artist's past collaborations with Kanye West, most notably his 2010 "Runaway" video and his early YEEZY presentations.
The aesthetics of ballet may not seem particularly suited to Moncler's performance-focused jackets, but for Beecroft, the dance integration was a natural fit not only due to the Galleria Vittorio Emanuele's proximity to Milan's famed Teatro alla Scala (one of the world's foremost sites for opera and ballet), but also her own personal connection to the art form. "I'm very attached to ballet because my daughter is currently studying ballet and modern dance in LA – I'm now spending lots of time outside of ballet classes and so I became involved in that world," Beecroft explained.
The Moncler Genius installation exemplified Beecroft's signature art form of "living images," with the sportswear jackets highlighting the athletic side of ballet as well as its visual beauty. "To marry these two aspects, I wanted to involve in the performance ballerinas, also to counterbalance the sporty aspect of Moncler. What I really enjoyed about the performance is also the multiplicity of the casting I chose: it surprised me in a beautiful way to see how multiethnic Milan is, how the ballerinas came from so many different countries and how they all said 'I come from Milan,'" she added.
1 of 5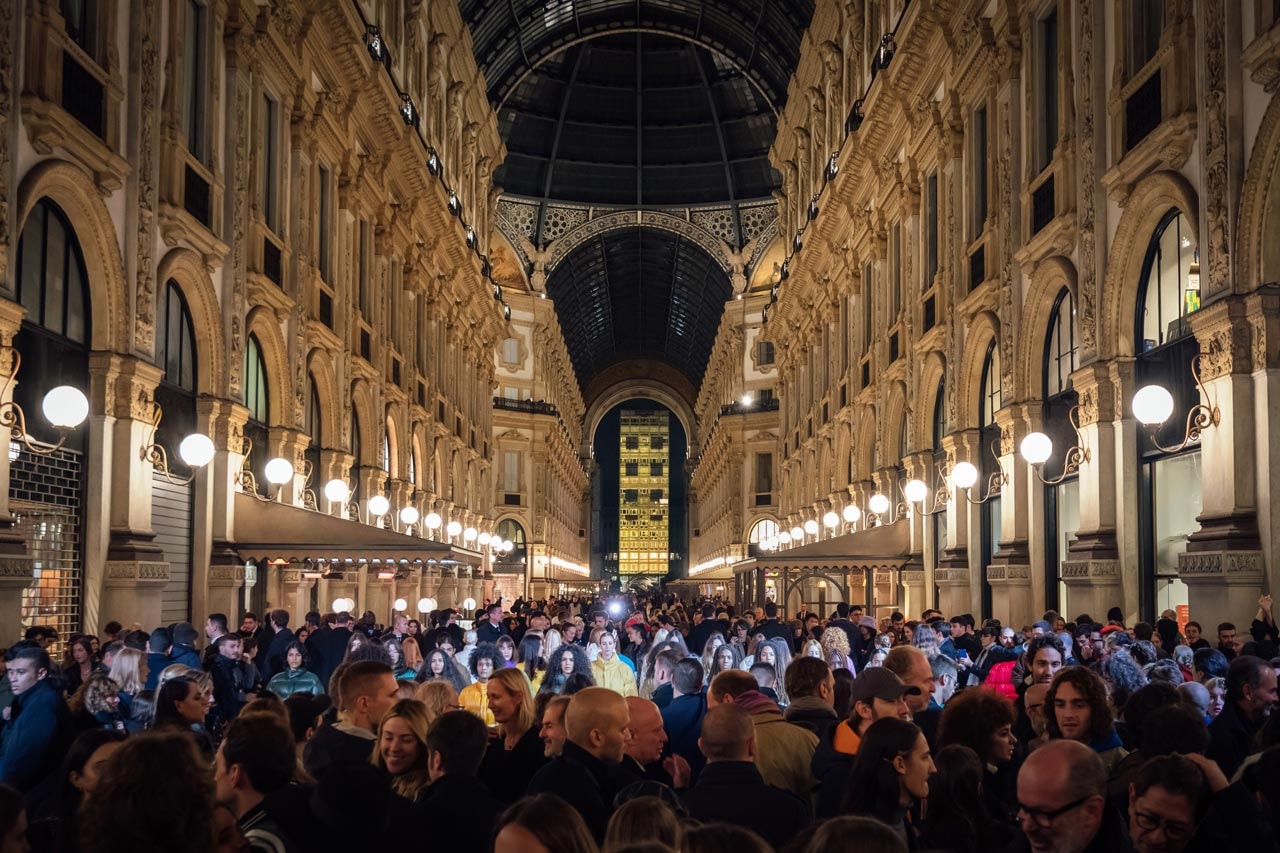 2 of 5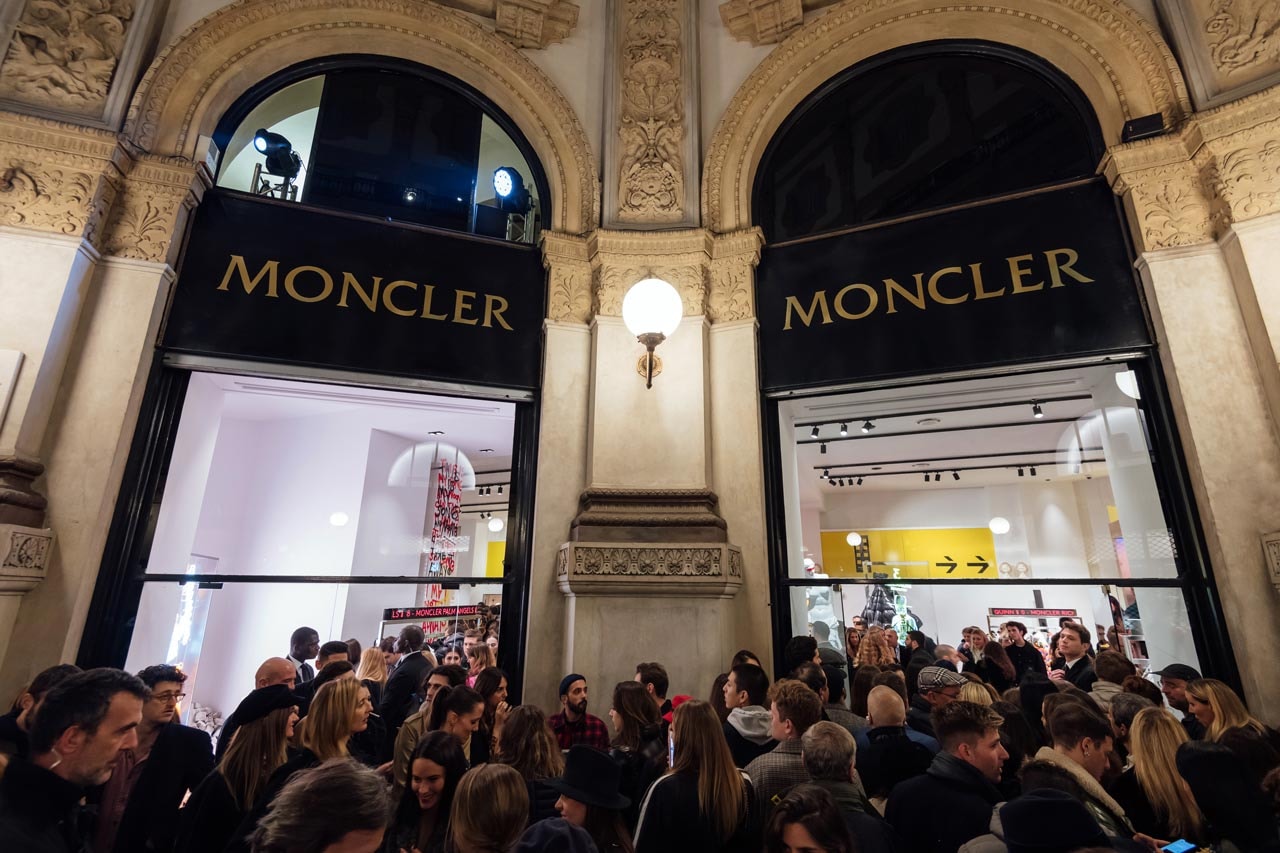 3 of 5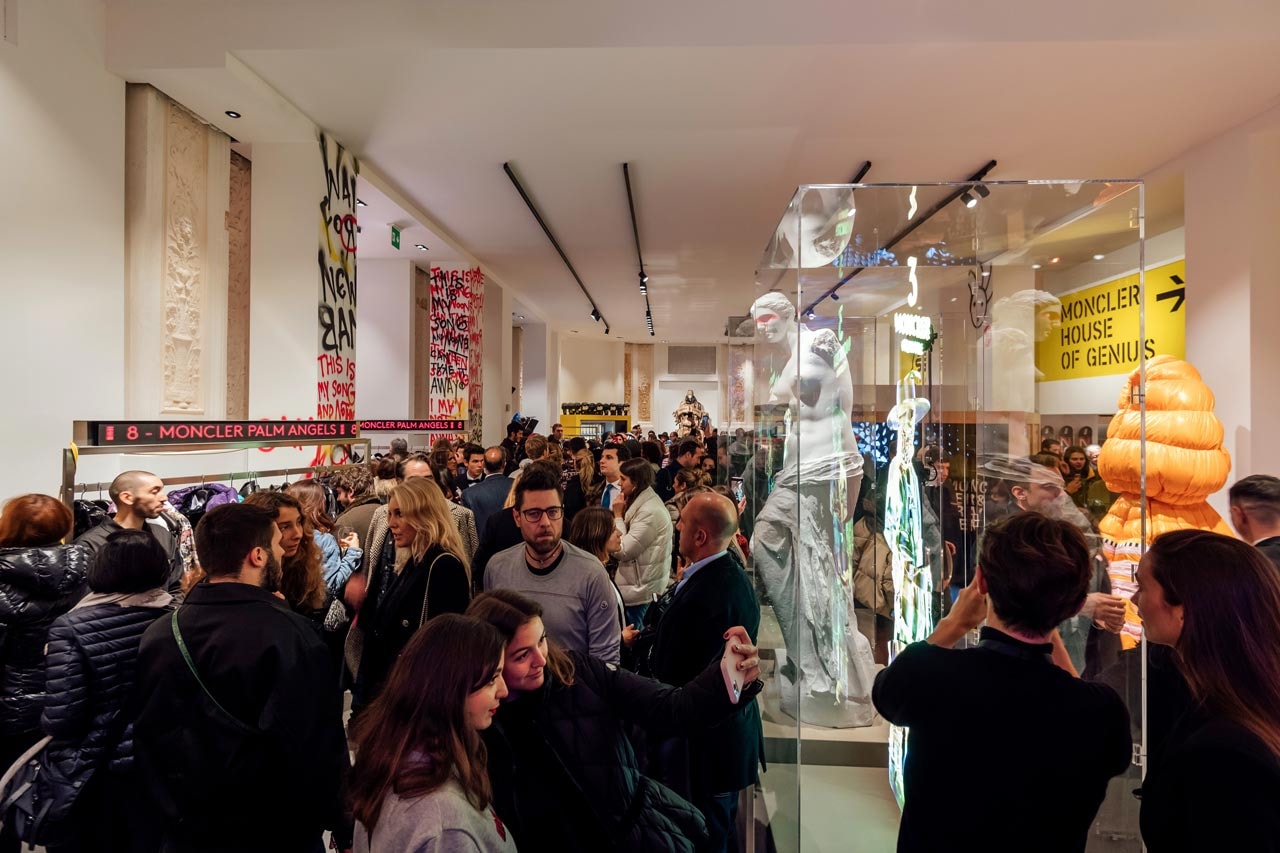 4 of 5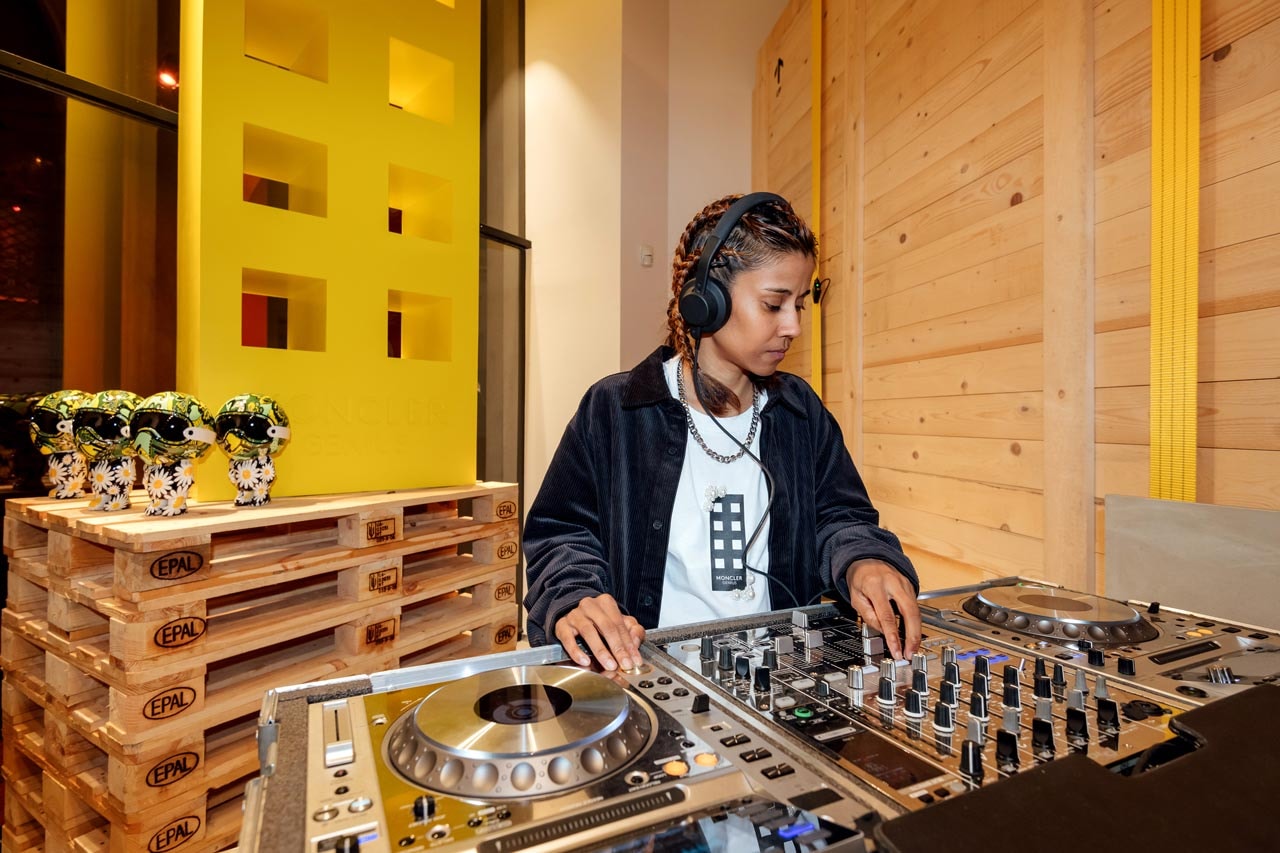 5 of 5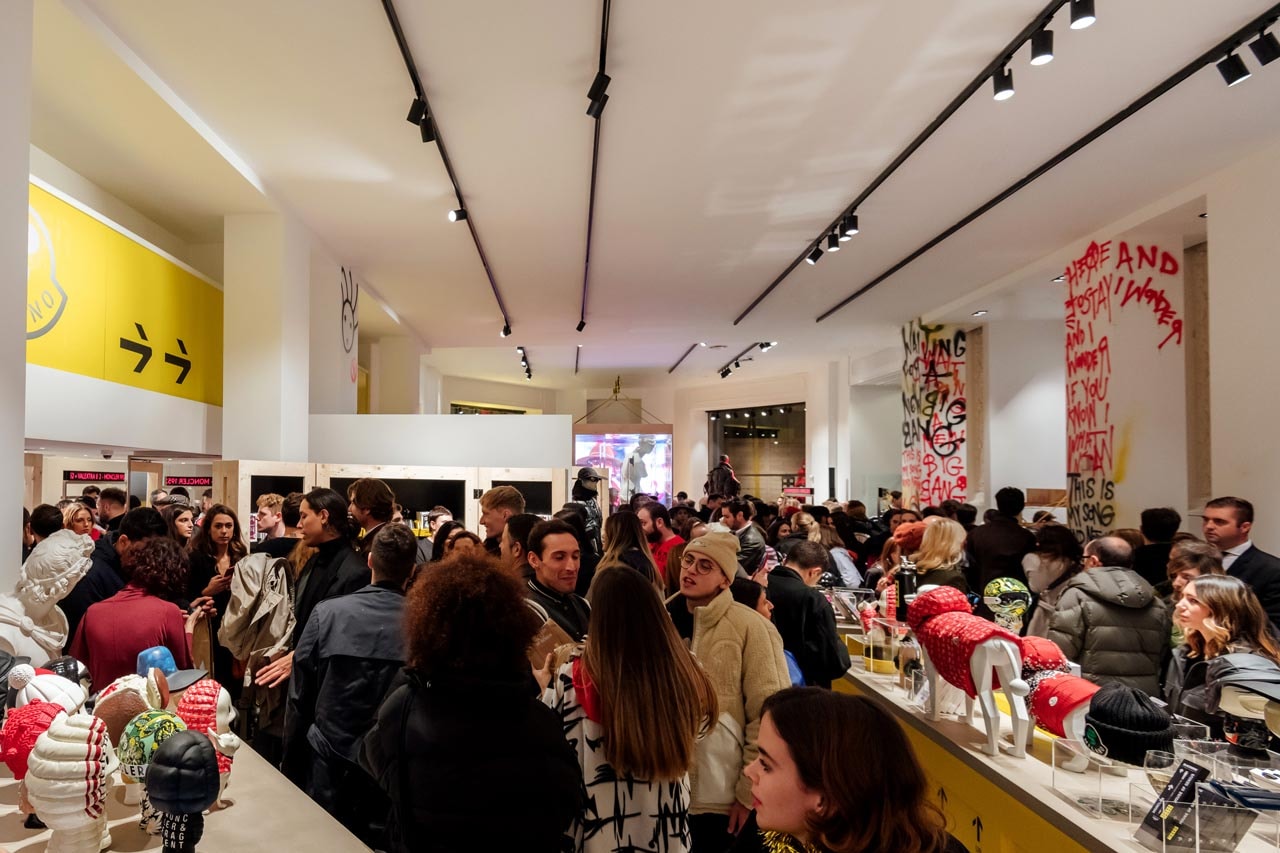 The event itself also featured a musical performance by drummer Yussef Dayes and brought out an eclectic mix of Moncler fans as well as an array of Moncler Genius collaborators, such as Francesco Ragazzi and Matthew Williams.
But the buzzy party is just one aspect of the Moncler Genius project. Rather, the primary goal of the project seems to be to expand the conception of the Moncler brand itself. With his past Moncler Genius work, Pierpaolo Piccioli successfully made the case that the puffer jacket has a place in the world of haute couture. Beecroft, meanwhile, has posited that they have a place on an opera stage. We can only wait to see where future "geniuses" will take the puffer jacket.