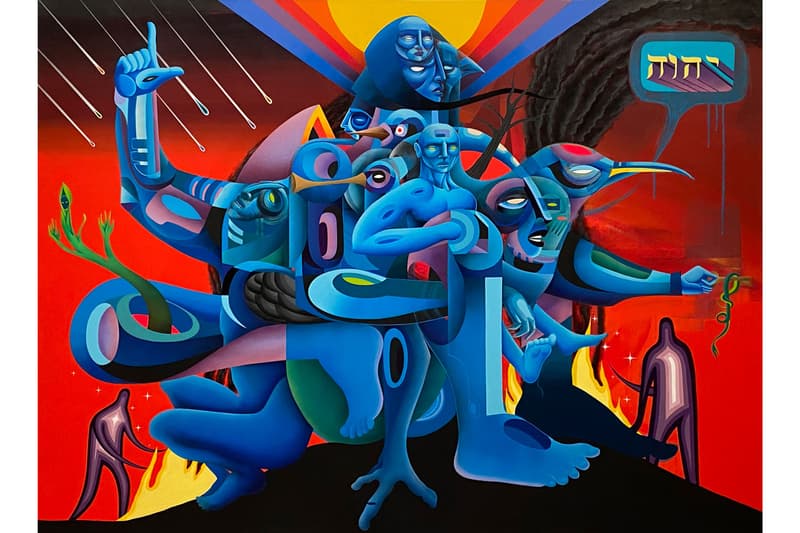 1 of 16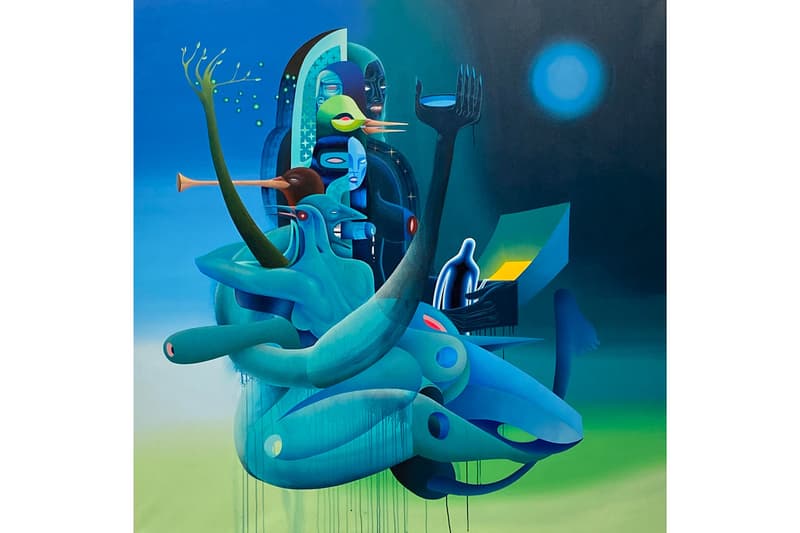 2 of 16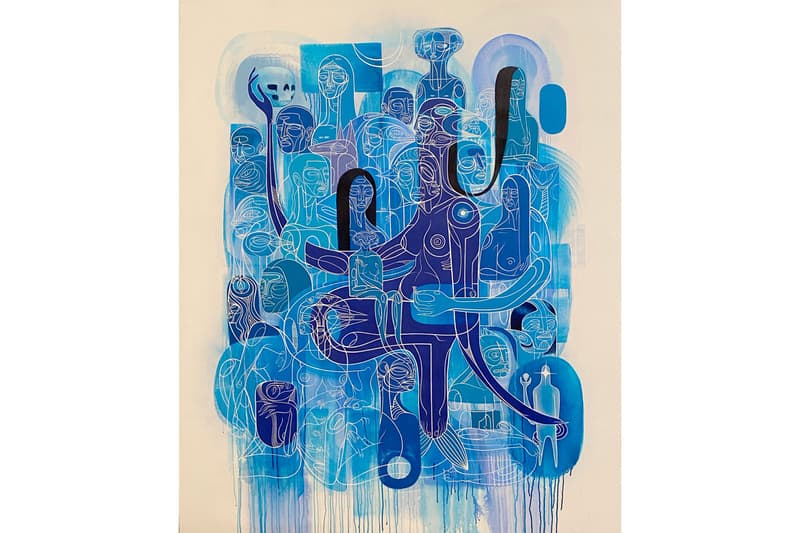 3 of 16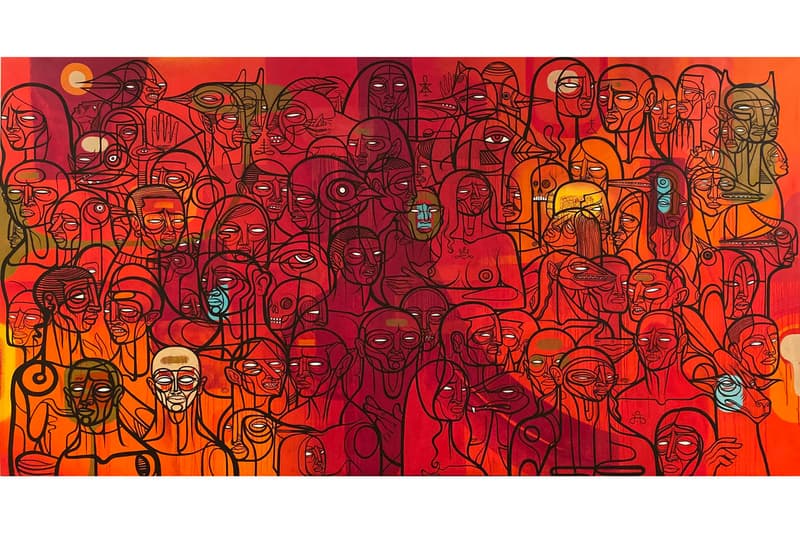 4 of 16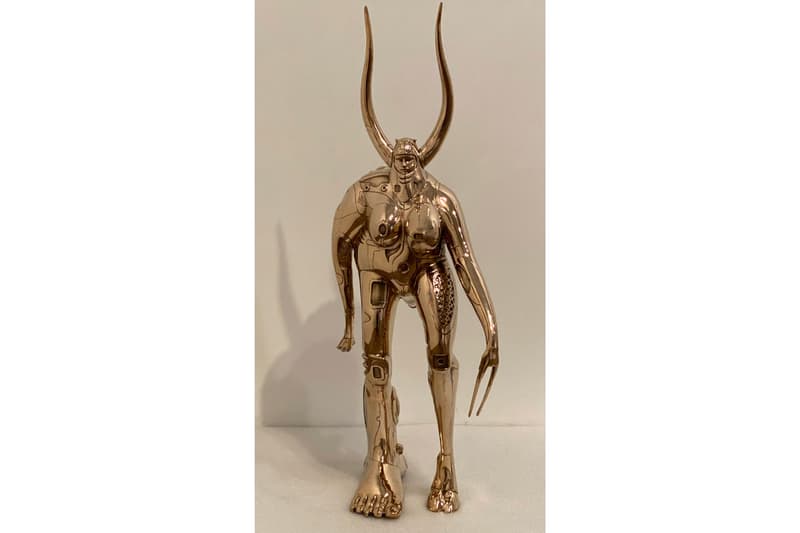 5 of 16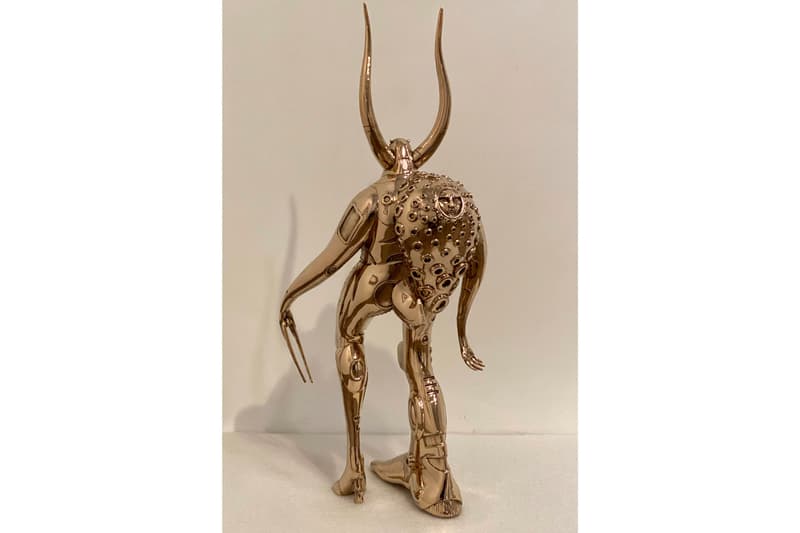 6 of 16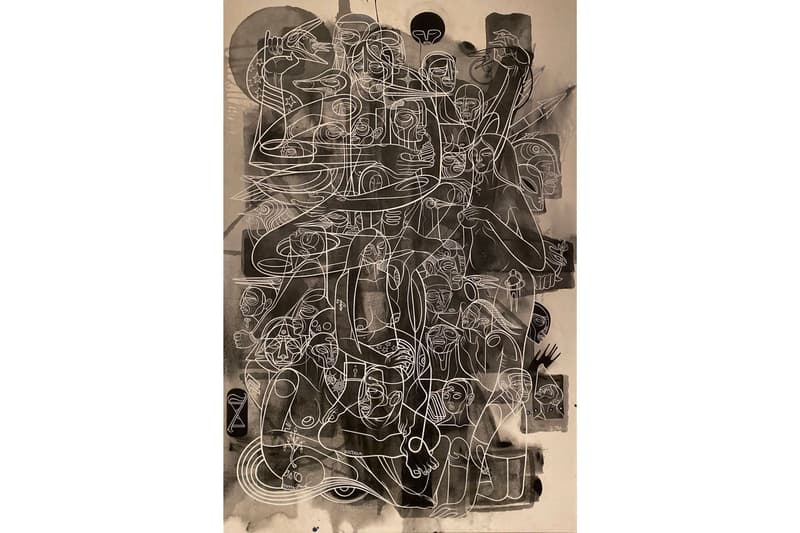 7 of 16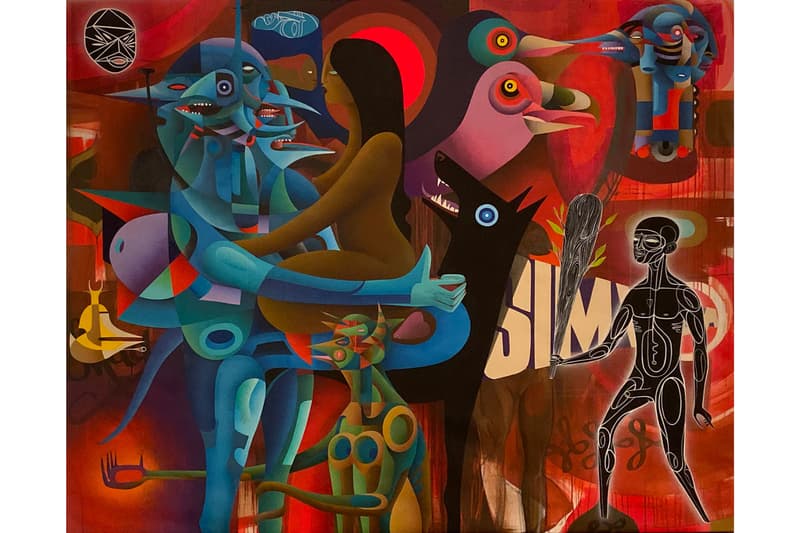 8 of 16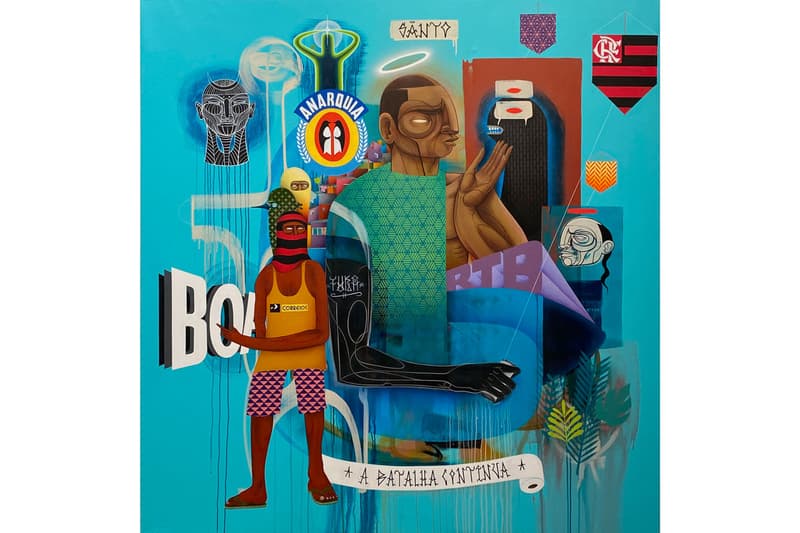 9 of 16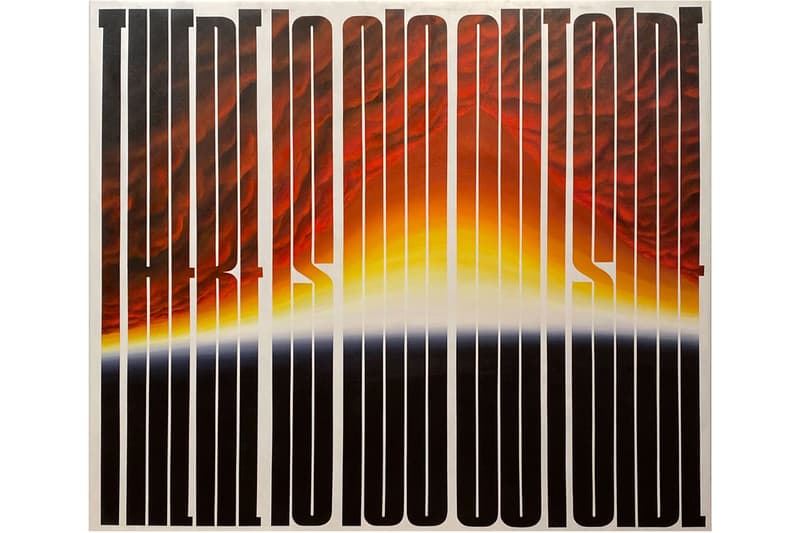 10 of 16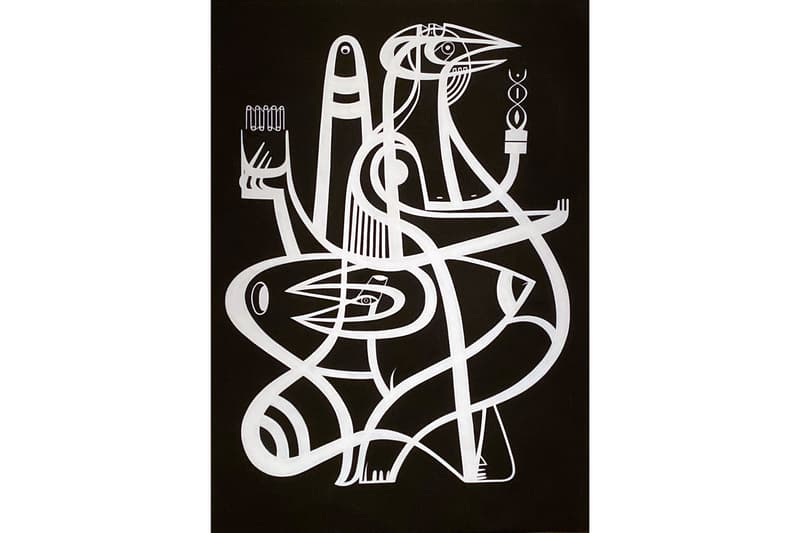 11 of 16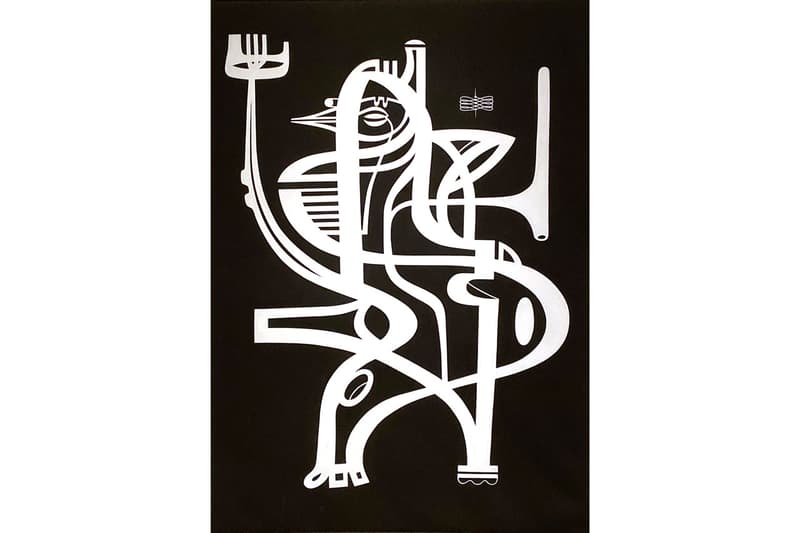 12 of 16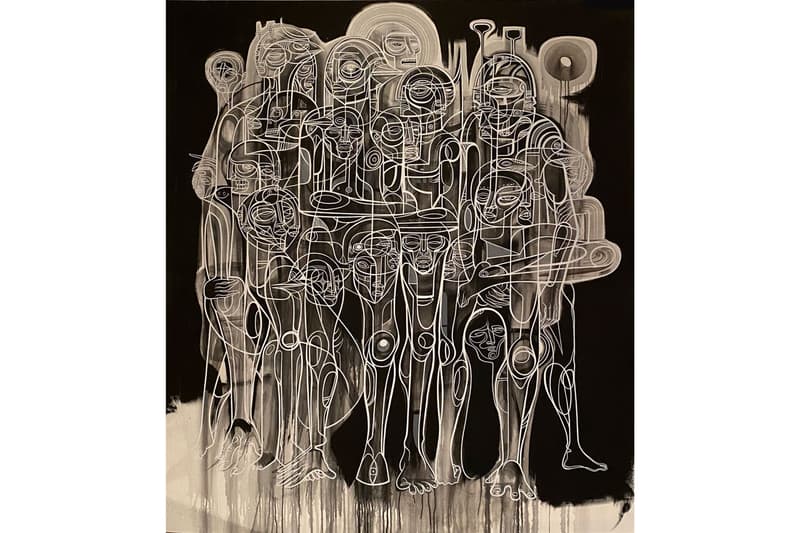 13 of 16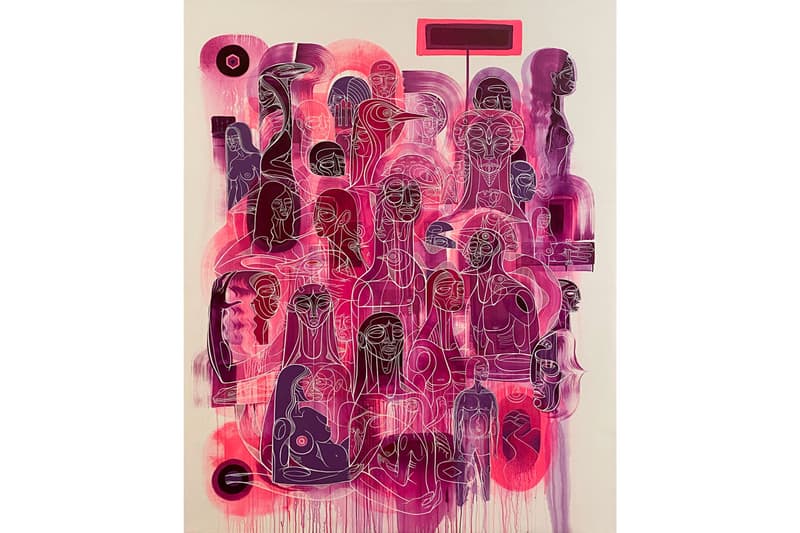 14 of 16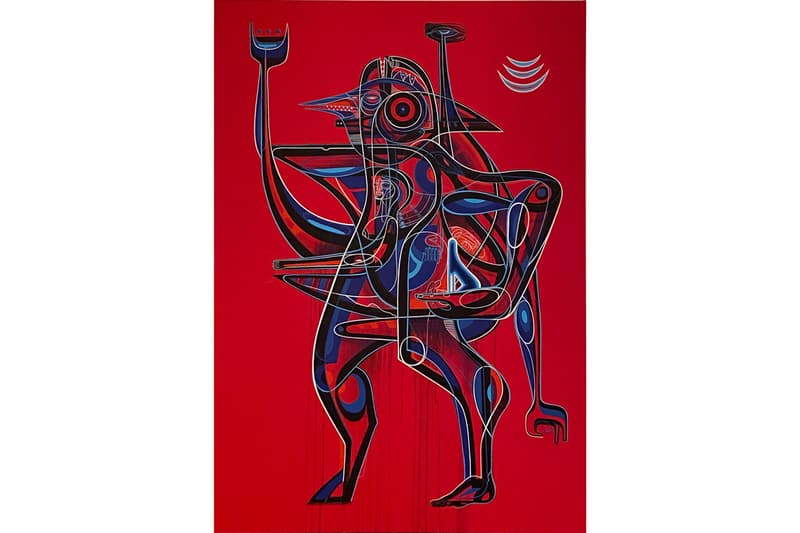 15 of 16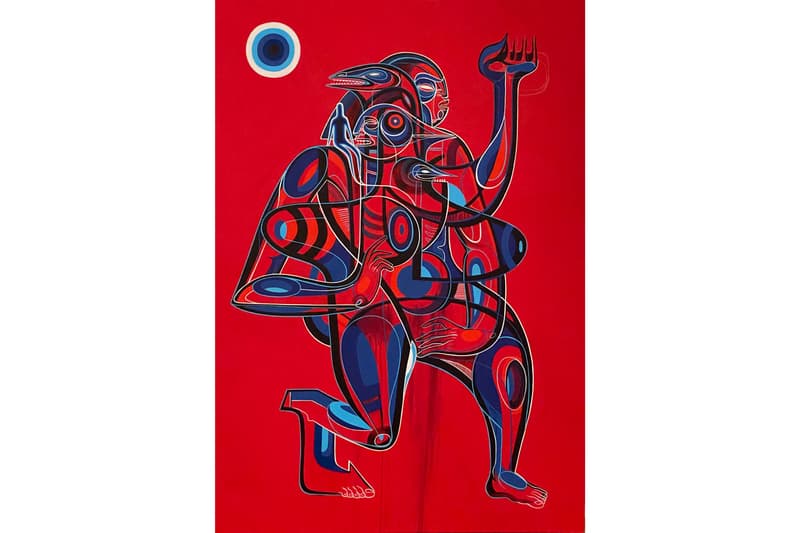 16 of 16
Allouche Gallery Explores Visual Legacy of Doze Green with "A Volta" Exhibition
Explosive compositions by the iconic NYC-based artist.
---
Legendary New York-born artist Doze Green is the focus of a comprehensive exhibition to be held at the Allouche Gallery in the Meatpacking district. Titled "A Volta," the sprawling presentation sheds light on the artist's decades-long career — displaying both archival and new original paintings that chronicle his style evolution. The artist is widely celebrated for his abstract-meets-figurative compositions that feature his signature, minimalist subjects mimicking human forms.
"This collection marks the evolution of my 30 plus years of studio work, originating from the explosively creative liminal space I found myself early in my career, both as a writer and breakdancer, heavily influenced by Dondi White, Rammellzee and other mid 70s graffiti luminaries, pulling from this time the essence and energy of New York street art," said Doze Green in a statement. "A Volta simultaneously deconstructs and interrogates the transition towards the figurative and abstract within my personal oeuvre and contemporary graffiti. Transcendental archetypes and neoclassical themes are reconfigured by my current expressive relationship to the world."
View select works above and then visit Allouche Gallery's website for further details. "A Volta" will be open to the public starting November 14.
For more dynamic showcases, take a look inside Yayoi Kusama's "EVERY DAY I PRAY FOR LOVE" exhibition at David Zwirner in NYC.
Allouche Gallery
82 Gansevoort St.
New York, NY 10014