Mark Ronson & Anderson .Paak Drop New Track "Then There Were Two"
Taken from the forthcoming animated film, 'Spies In Disguise.'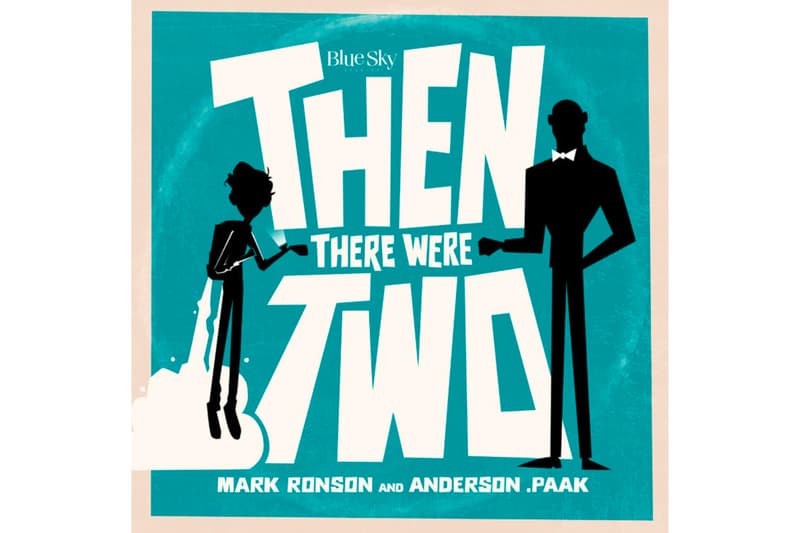 Mark Ronson has enlisted Anderson .Paak for the collaborative track "Then There Were Two" as part of the soundtrack of the forthcoming animated film, Spies In Disguise. The two-and-a-half-minute cut features the Ventura artist singing over a neo soul beat, complete with a boastful horn section reminiscent of classic espionage films. "Then There Were Two" is one of two new songs from Ronson who also curated the Spies In Disguise soundtrack and joins the tracklist with a song from Lil Jon, DJ Shadow and the Marvin Gaye and Kim Weston classic, "It Takes Two."
Both Ronson and .Paak have dropped solo projects this 2019, with Ronson sharing Late Night Feelings in June and .Paak sharing Ventura in April.
In regards to Spies In Disguise, the animated film will star Tom Holland as science genius Walter Beckett and Will Smith as famous spy Lance Sterling:
"The world is counting on the highly famous super spy Lance Sterling to protect it from grave threats, who in turn often counts on the technical smarts of young scientist Walter Beckett to fashion great gadgets to accomplish his missions in spite of himself. However, when Beckett attempts to introduce his newest invention of "biodynamic concealment", Sterling accidentally ingests Beckett's experimental work and turns into a pigeon. He must now find out how he can save the world from cybernetic madman Tristan McFord while being such a small animal."
Stream "Then There Were Two" on Spotify.
Elsewhere in music, Jaden Smith revisited ERYS to drop an "Again" visual.