Hiroshi Fujiwara on fragment design x Red Wing and His Collaborative Design Process
Fujiwara explains his latest footwear partnership as well as recent work with John Smedley.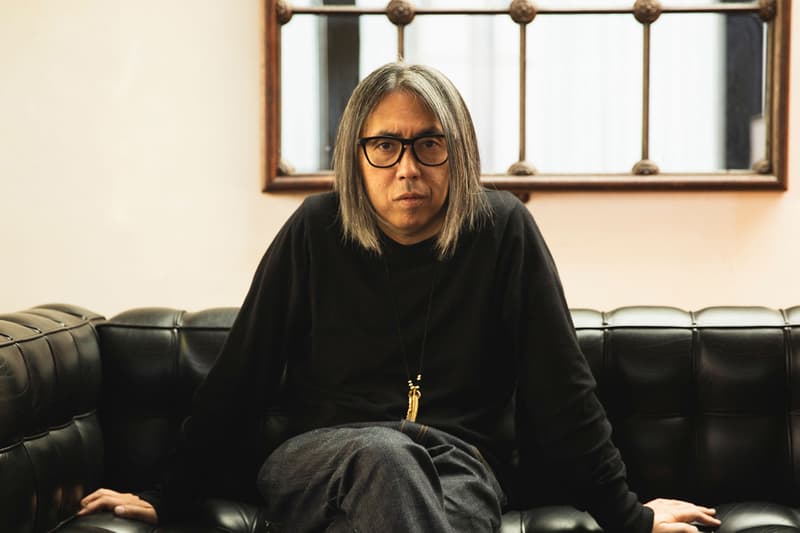 It's not really fair to say that Hiroshi Fujiwara is prolific because that phrase severely undersells the constant output released through Fujiwara's fragment design, which is simultaneously a creative agency, fashion label and purveyor of all things cool. Famous brands and emerging designers alike seek Fujiwara's Midas touch, with his Ura-Harajuku roots underscoring the authenticity and influence he brings to each partnership.
HYPEBEAST Japan caught up with Fujiwara as he prepared for the launch of the fragment design x John Smedley crewneck collection and revealed his latest joint effort: bespoke Red Wing boots, Fujiwara's first effort with the iconic American brand.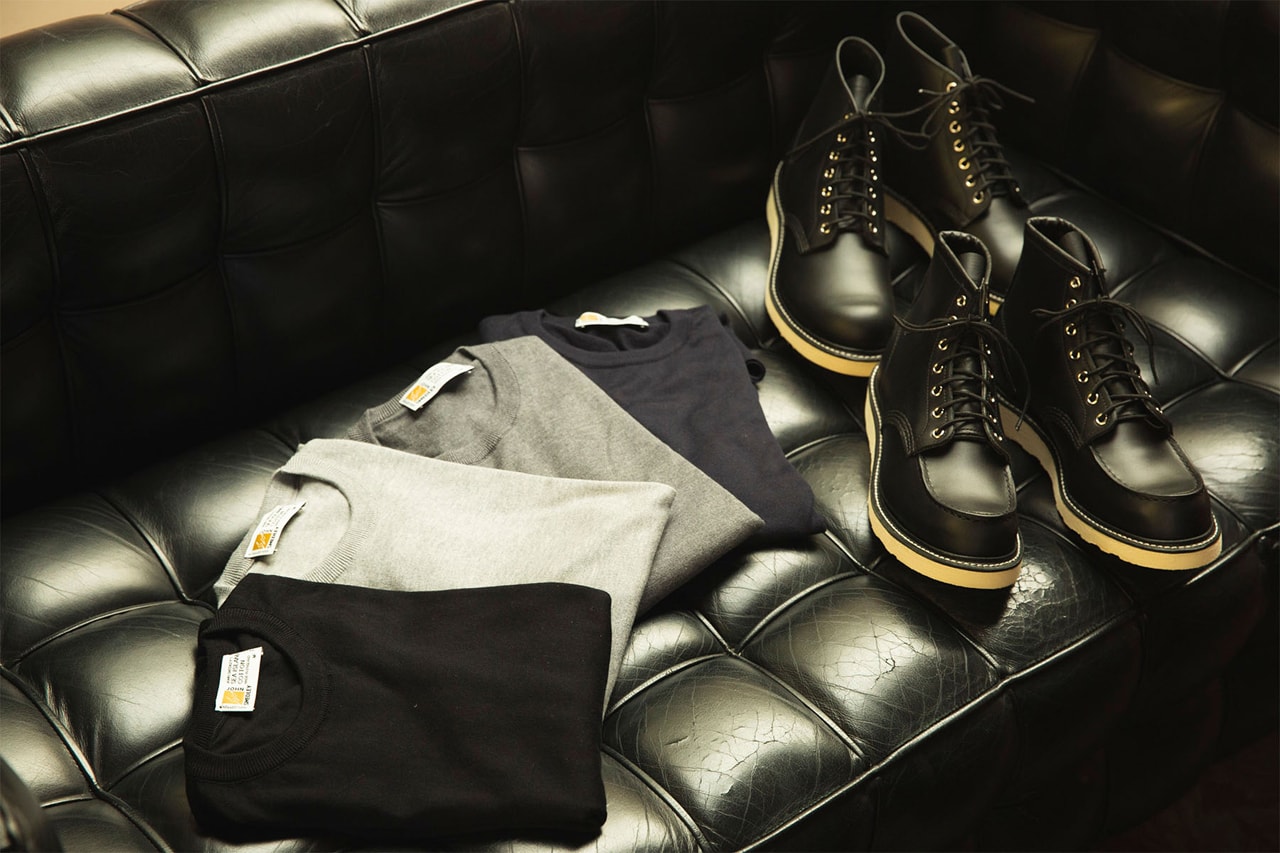 Can you tell me what got you interested in Red Wing boots again in 2019?
One of my friends was going to buy a pair, so I decided to tag along and get one as well.
Can you tell us how this collaboration came to fruition? Did Red Wing directly reach out to you?
If I remember correctly, my friend Daisuke Genma was the one who connected us.
When did that happen?
It began around June this year.
[Editor's Note: Red Wing previously sought to collaborate with Fujiwara because the style he regularly wore in the '90s became a thing of legend in Japanese style circles. Genma, best known for offering creative direction to brands like sacai, then stepped in to introduce the two parties and kick off the collaboration.]
1 of 2
2 of 2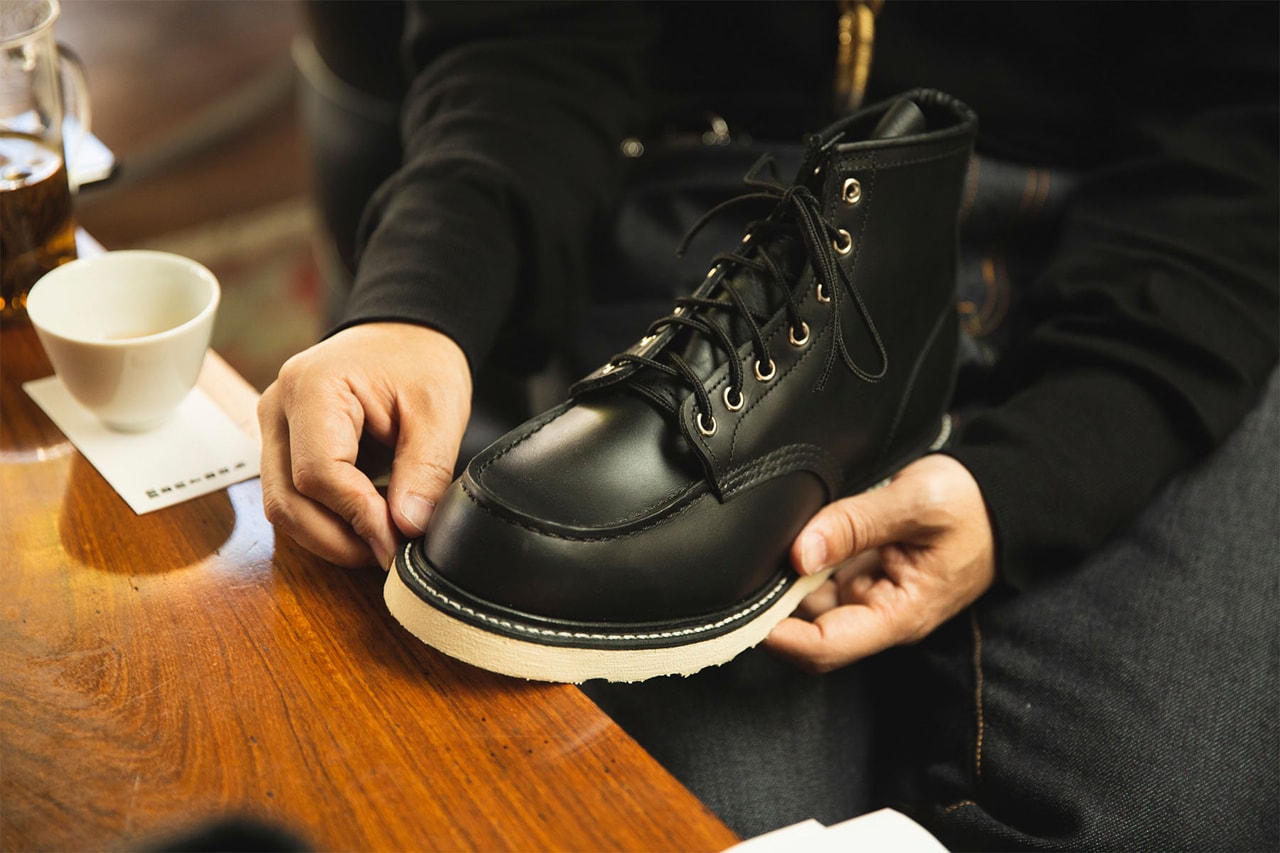 I've heard that the collaboration model was inspired by your original customized pairs, with the Vibram sole swapped for a white sole. Was this a concept you came up with?
No, it actually wasn't an idea I came up with by myself. It was more of an idea that came out through the discussions I had with the people at Red Wing and Genma. We were talking about what we could possibly do; we came up with this idea and started moving it forward.
How many Red Wing boots did you own at the time?
Three or four probably. I had the same model in different color variations too.
Do you still have those customized boots that became the inspiration for the collaborative model?
I should be able to find them somewhere if I look hard enough.
1 of 4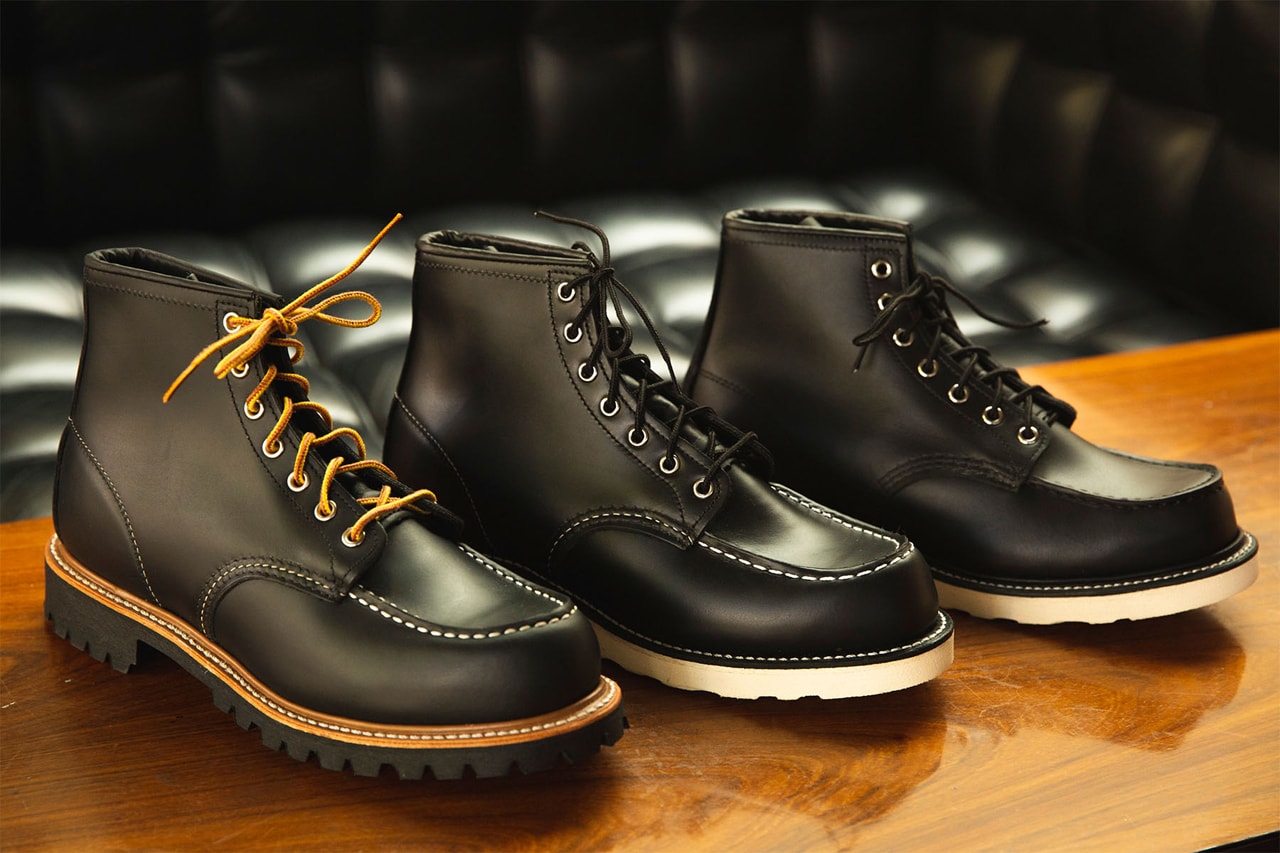 2 of 4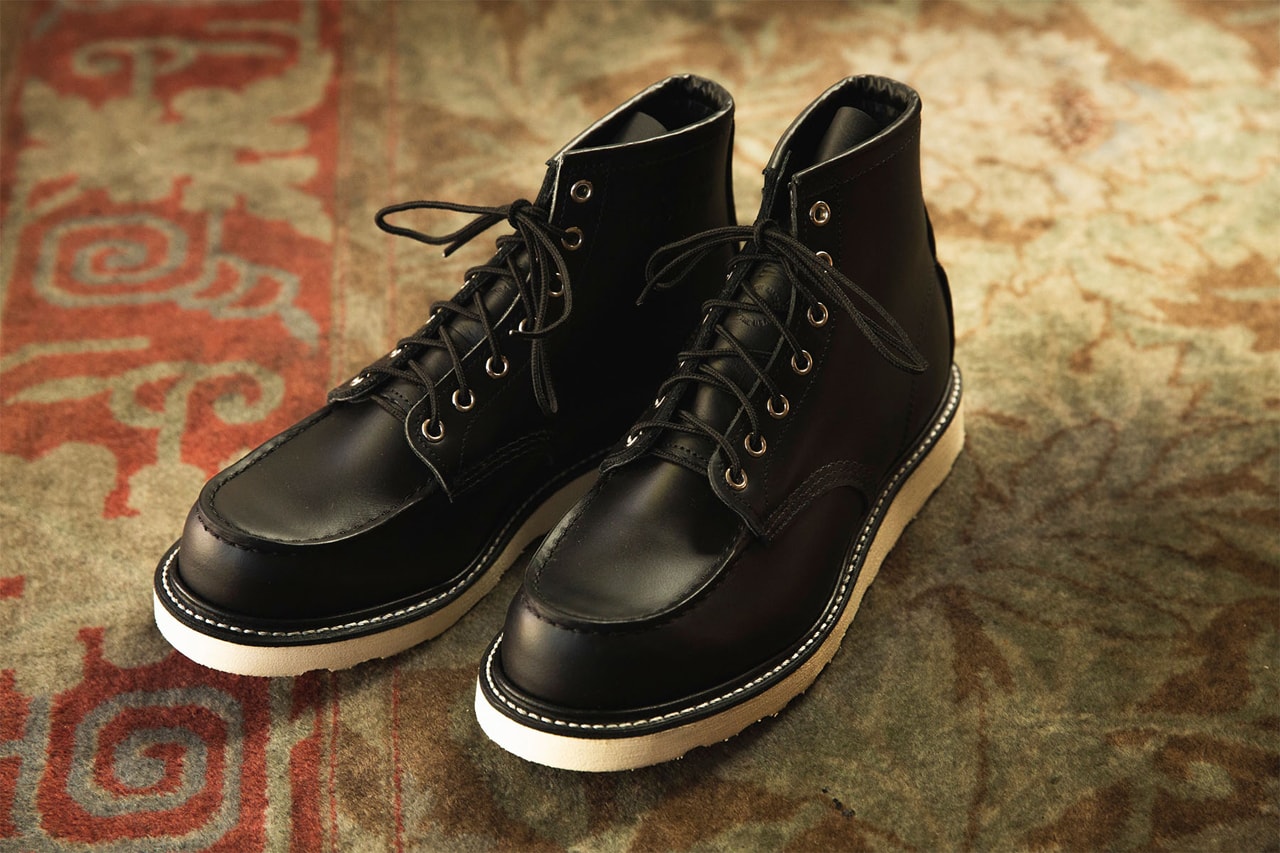 3 of 4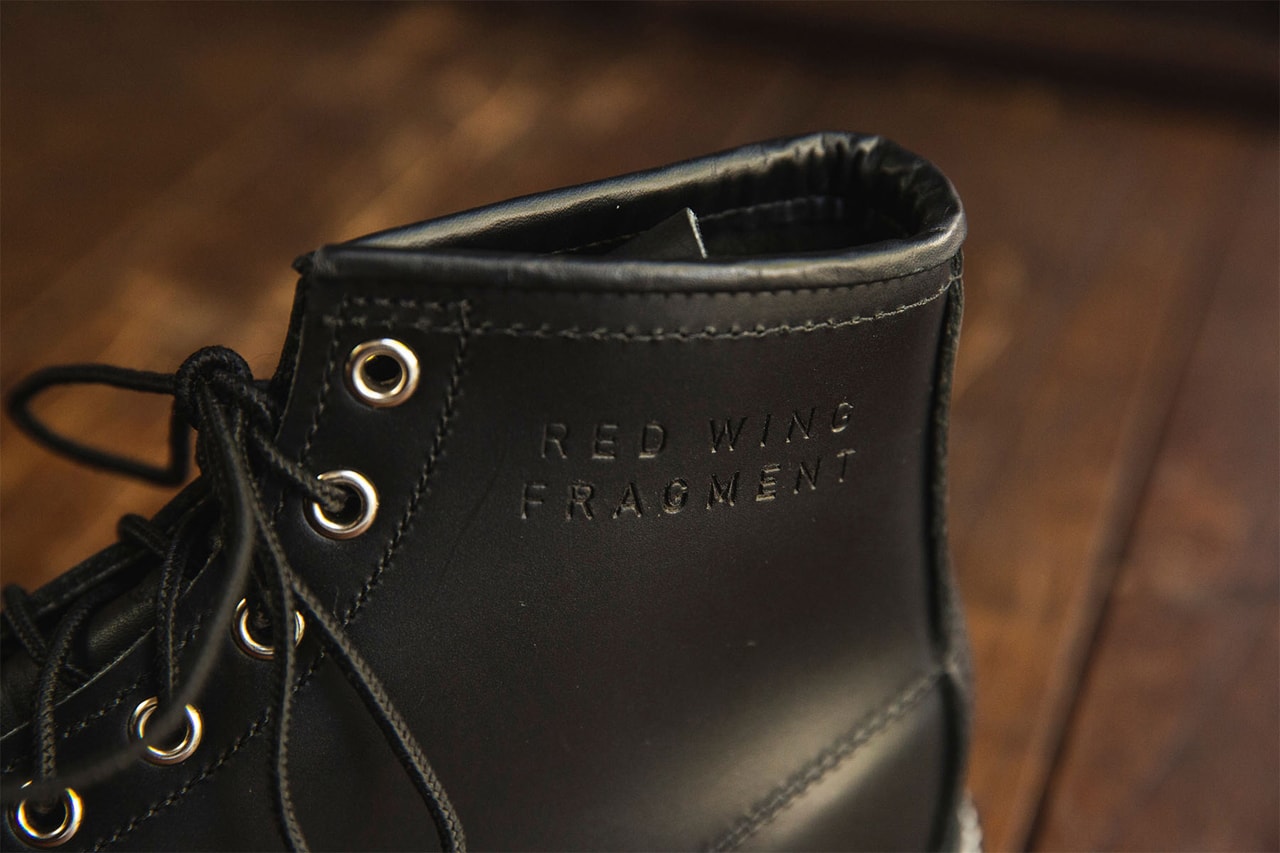 4 of 4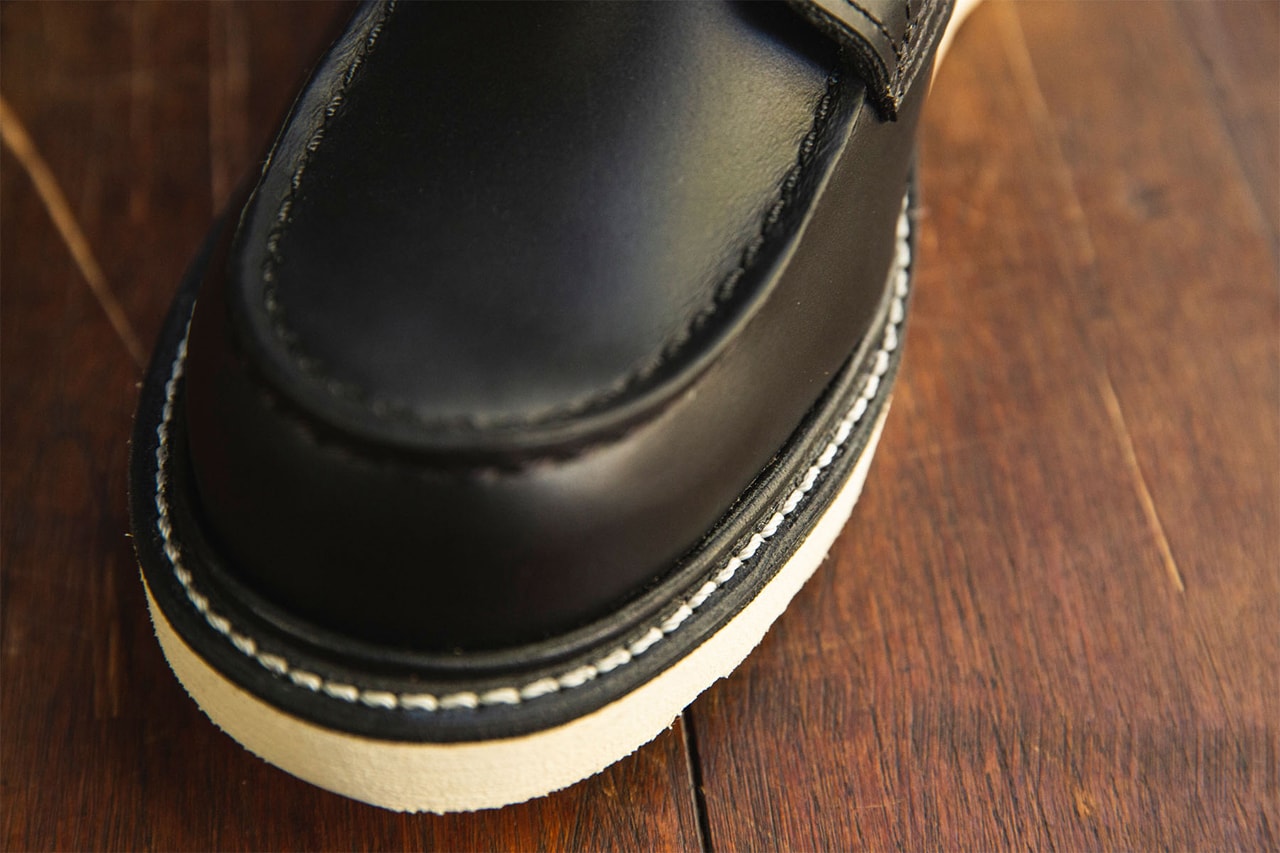 The black- and white-soled Irish Setter was a huge hit at the time. Did the brand contact you before they actually started manufacturing it?
I don't remember but I don't think they did.
Do you remember which model of Red Wing boots you wore first?
I think it was either the customized one or the regular beige one.
I understand that the specifications of Red Wing products haven't changed much since the '90s, but was there anything different that you noticed after wearing them recently once again?
Nothing at all. [laughs] I haven't worn them in a while, so I don't really remember much to be honest.
1 of 3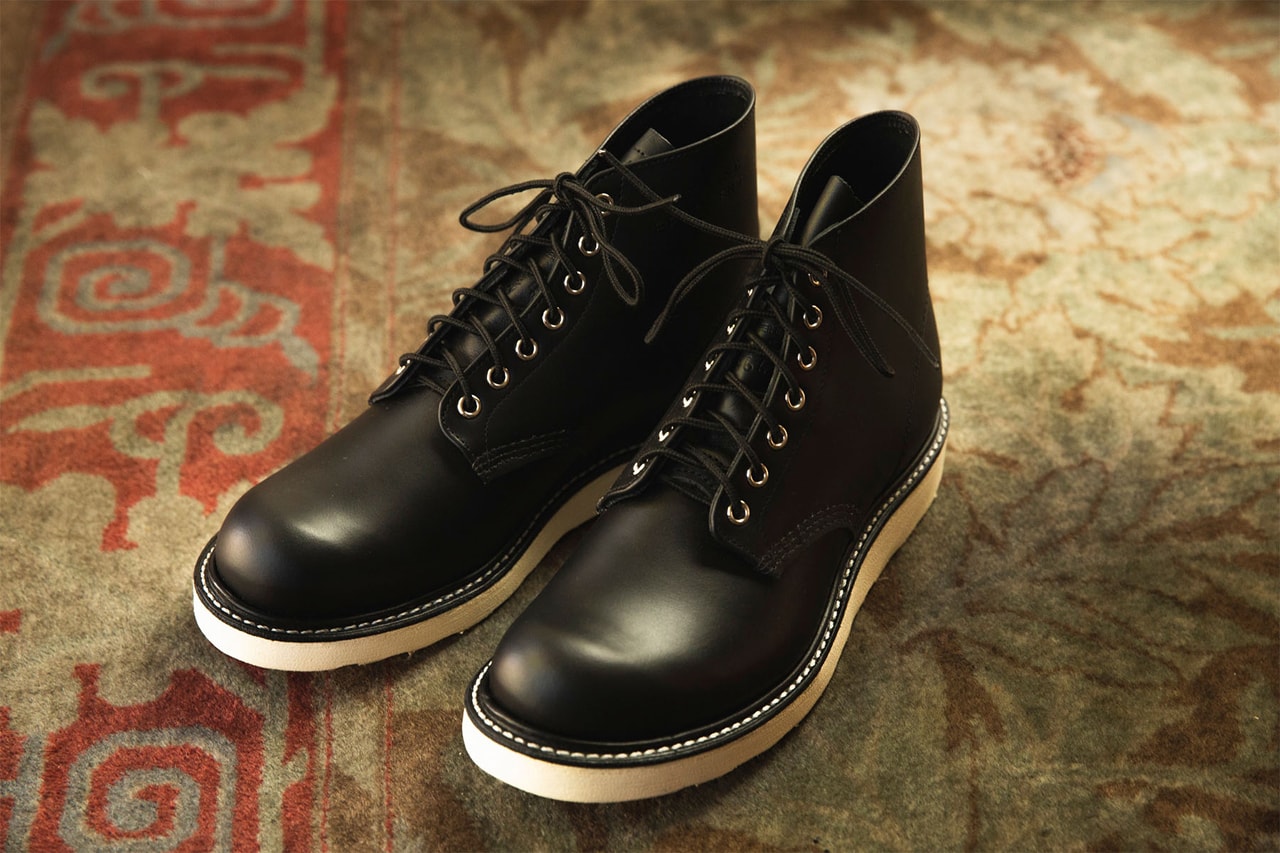 2 of 3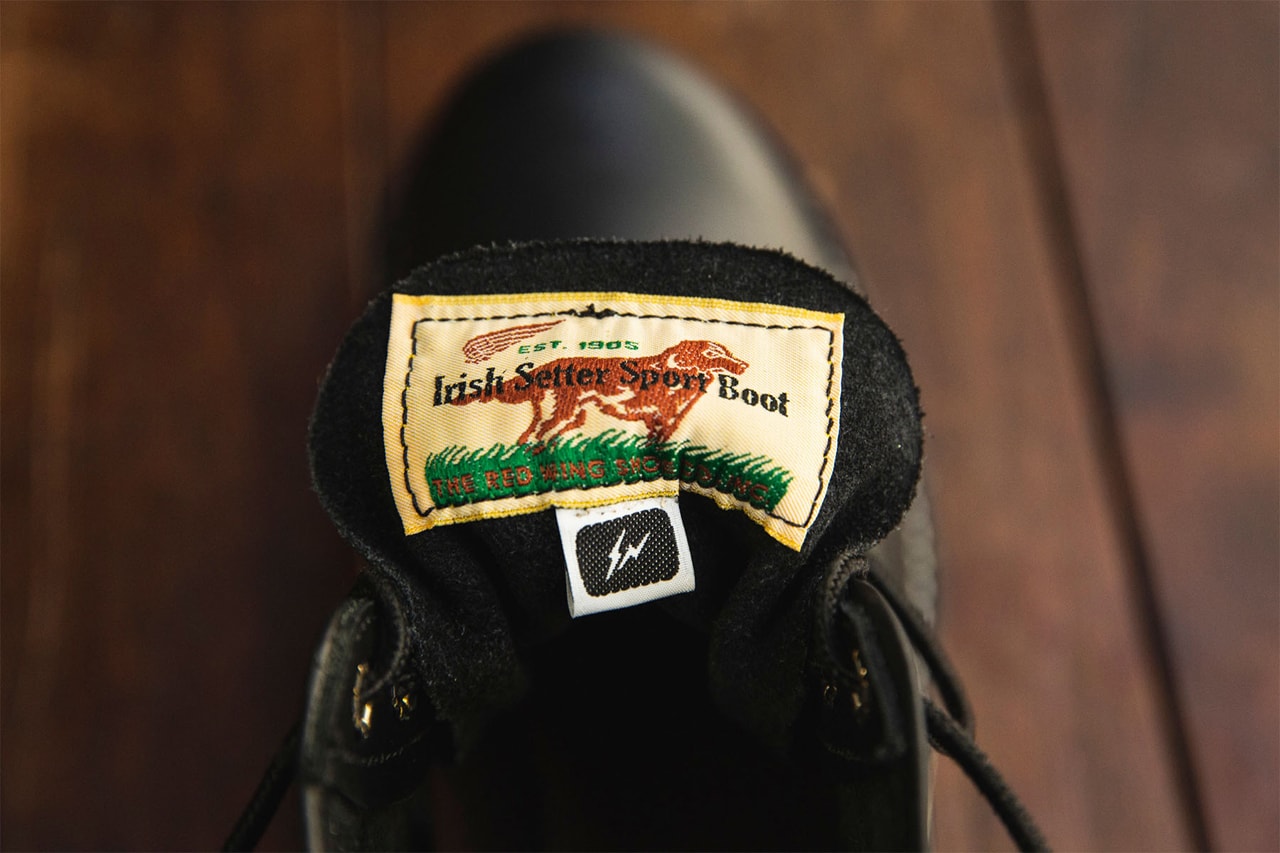 3 of 3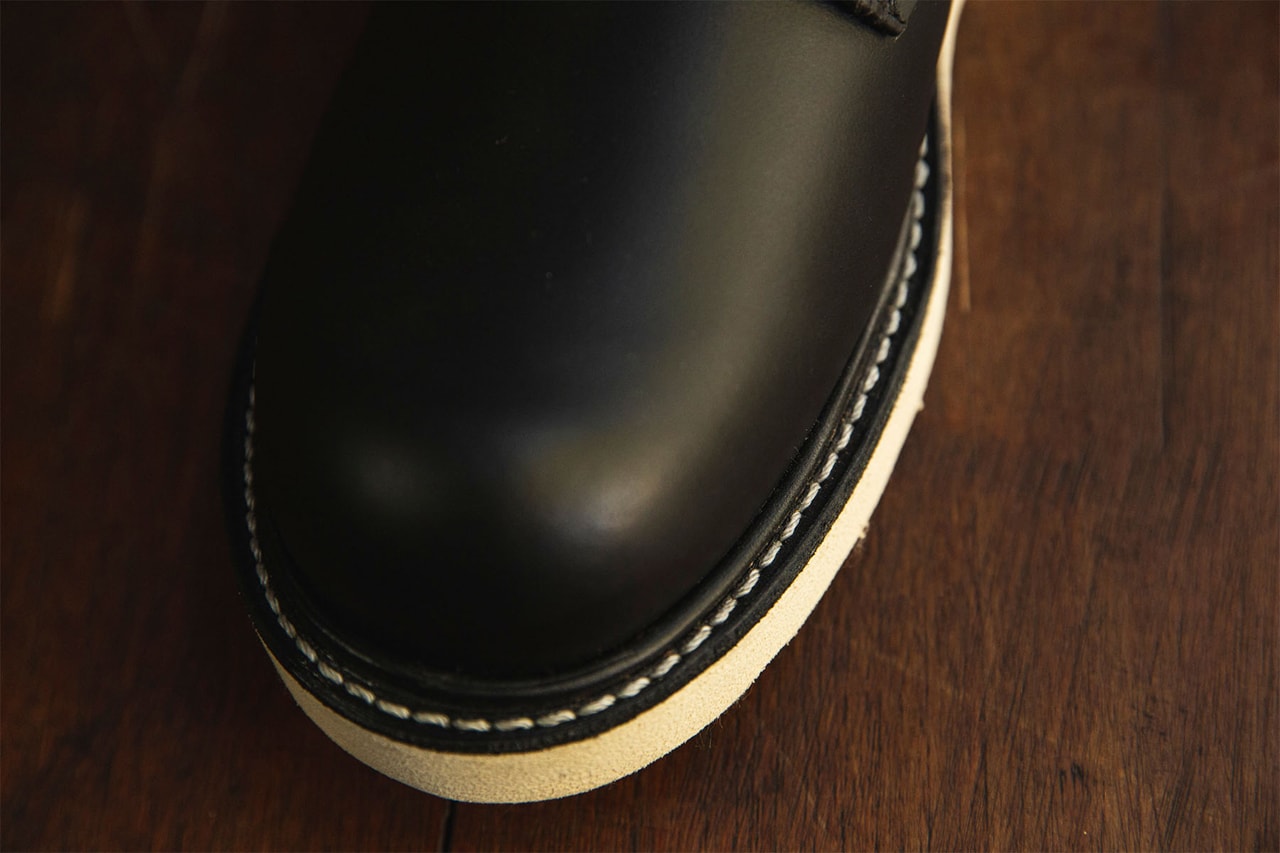 Can you talk a bit about this collaborative model?
I actually don't know that much about it. [laughs] The welt has piping and the topstitch is black. This detail isn't available in any of the general release models so I personally think this difference is pretty significant. This may be said for both shoes and watches: a very small difference can have a huge effect. I experienced that through this collaboration and I also think people will notice this slight difference when they actually wear the boots.
That makes sense. Since it is such a classic model, the smallest difference may really stand out.
Exactly.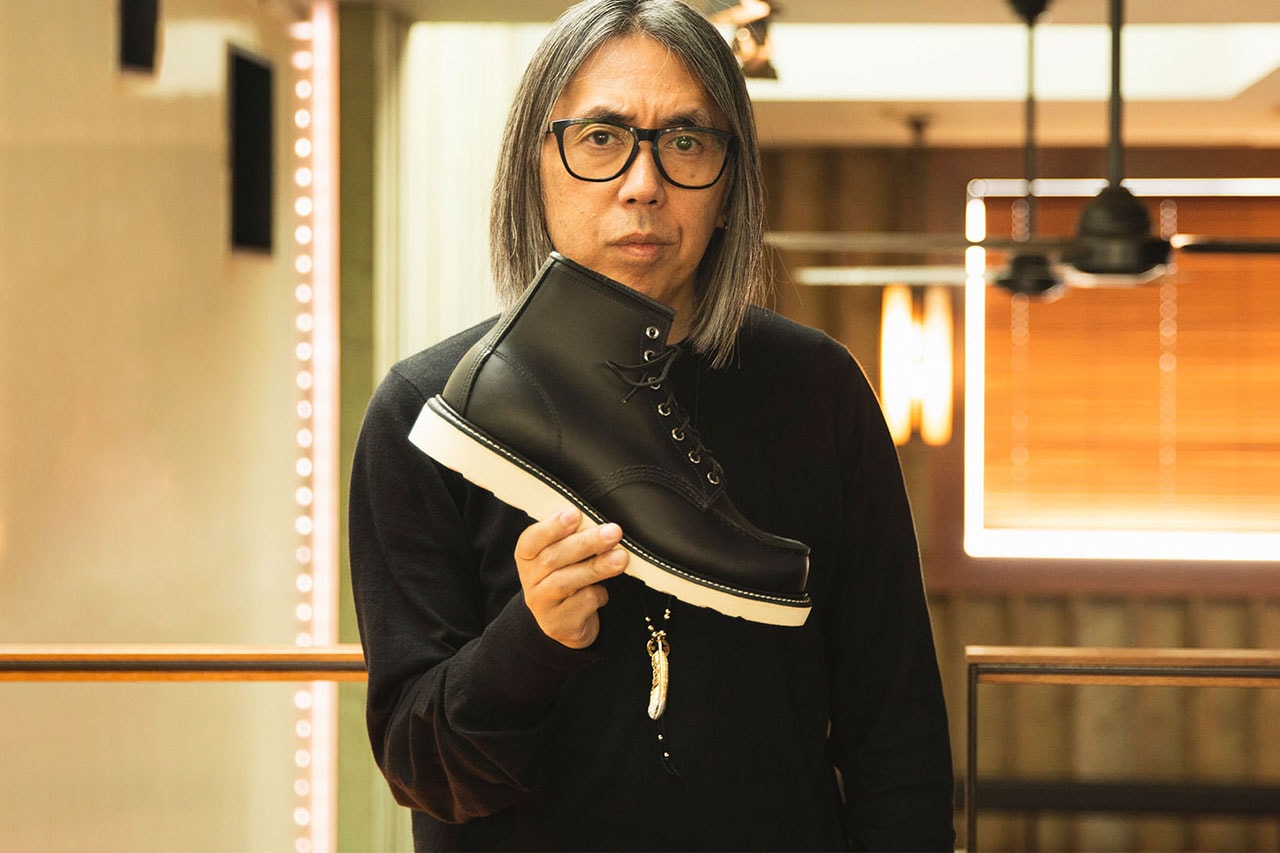 How many times have you collaborated with John Smedley?
This was the first time I worked with John Smedley by myself. However, I've done lots of projects with them through several brands that I am involved with.
John Smedley is mentioned in your book, Personal Effects. When did you start wearing the brand?
In the '80s, Vivienne Westwood worked with John Smedley. That's when I heard of the brand first. That was the beginning.
1 of 2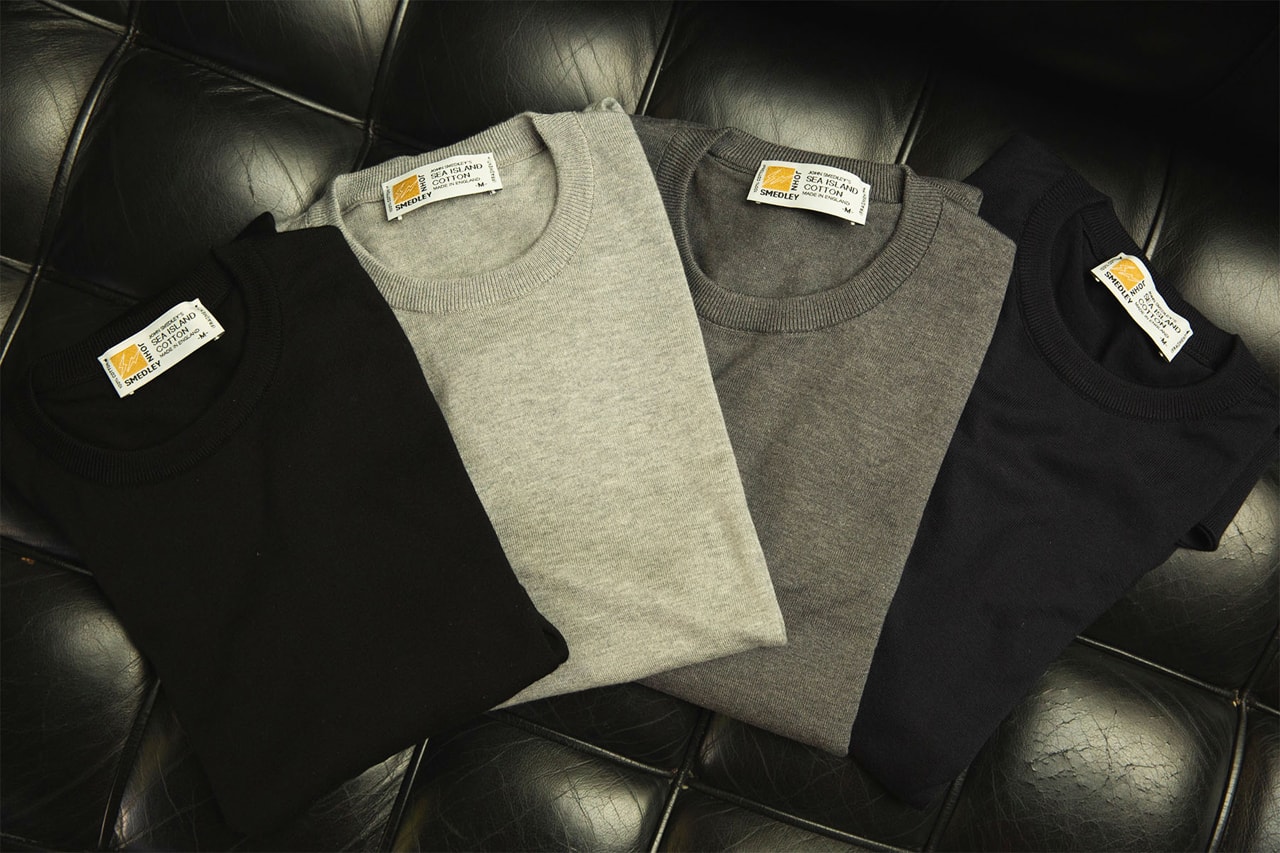 2 of 2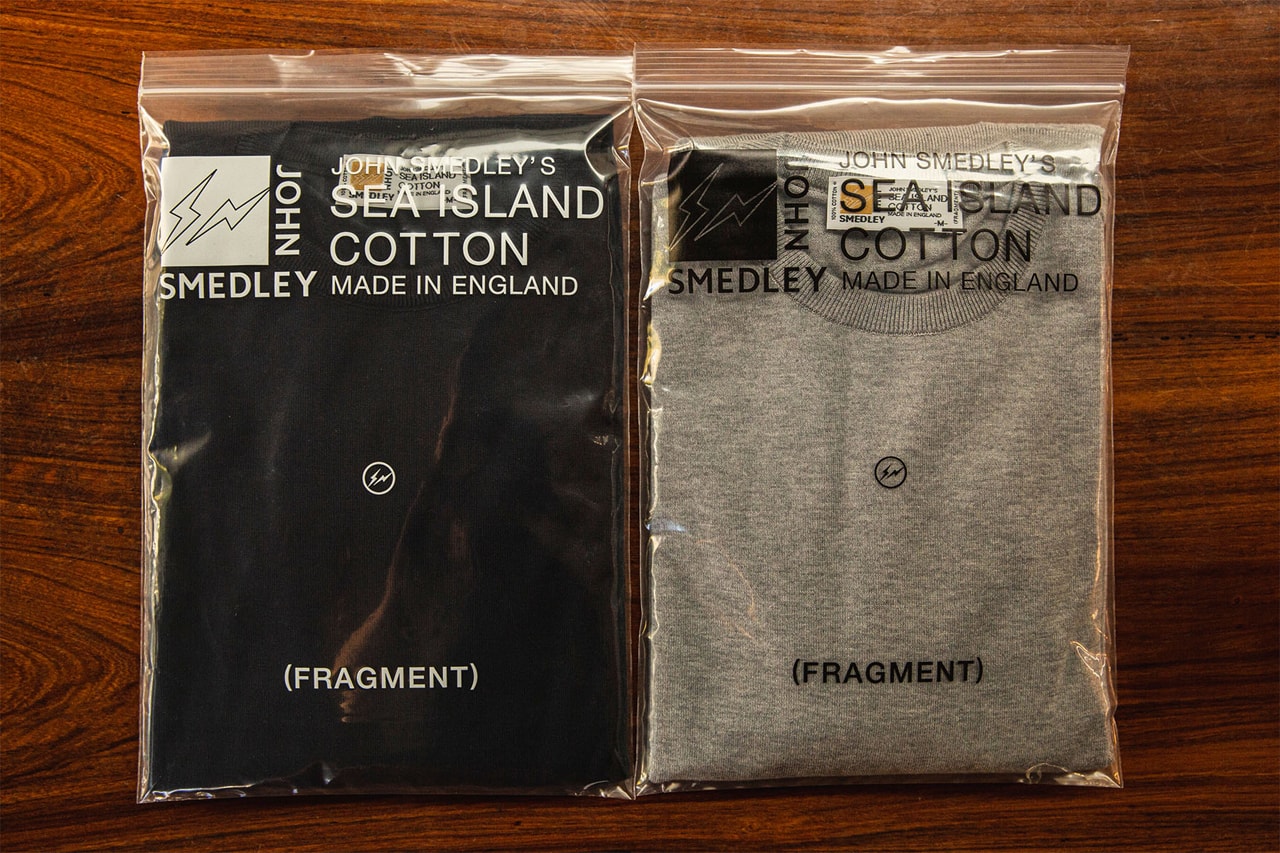 I heard you've based this collaboration on a model from the archives that's been discontinued. When was the original model made? Is there anything you can tell us about how you came to the decision of selecting that model?
It's from about two years ago. I was buying it year after year, but one year I went to buy it as usual and couldn't find it anywhere. That was in 2016.
[Editor's Note: Fujiwara's favorite model was first produced in 2004, then was updated in 2012 and discontinued in 2016.]
Are there any things you paid attention to in particular through the process of updating the archive?
Basically, I was disappointed that this model was no longer available, so I wanted to bring it back. I simply added a little flare by using jacquard to make it look like some duct tape has been peeled off. I thought maybe the consumers might like to have a flashier logo too, but I first wanted to make something that I would want to wear, so I kept it as simple as possible, while having John Smedley recreate that ideal form that the original model had.
John Smedley is known for having many color variations.
Right.
The collaborative model has four color variations. Are these based on colors you personally wear often?
I chose four colors that I would definitely buy, which are also the colors that I always wear.
1 of 3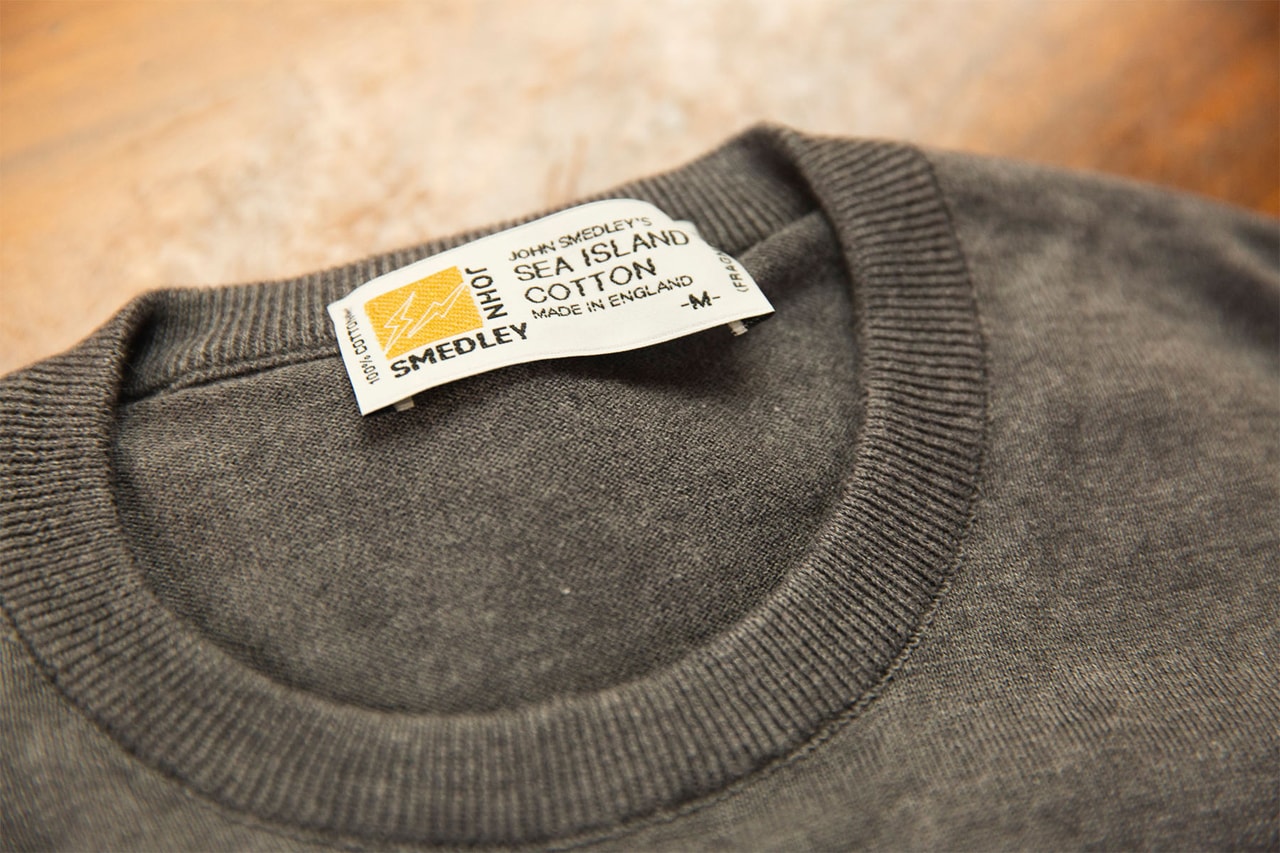 2 of 3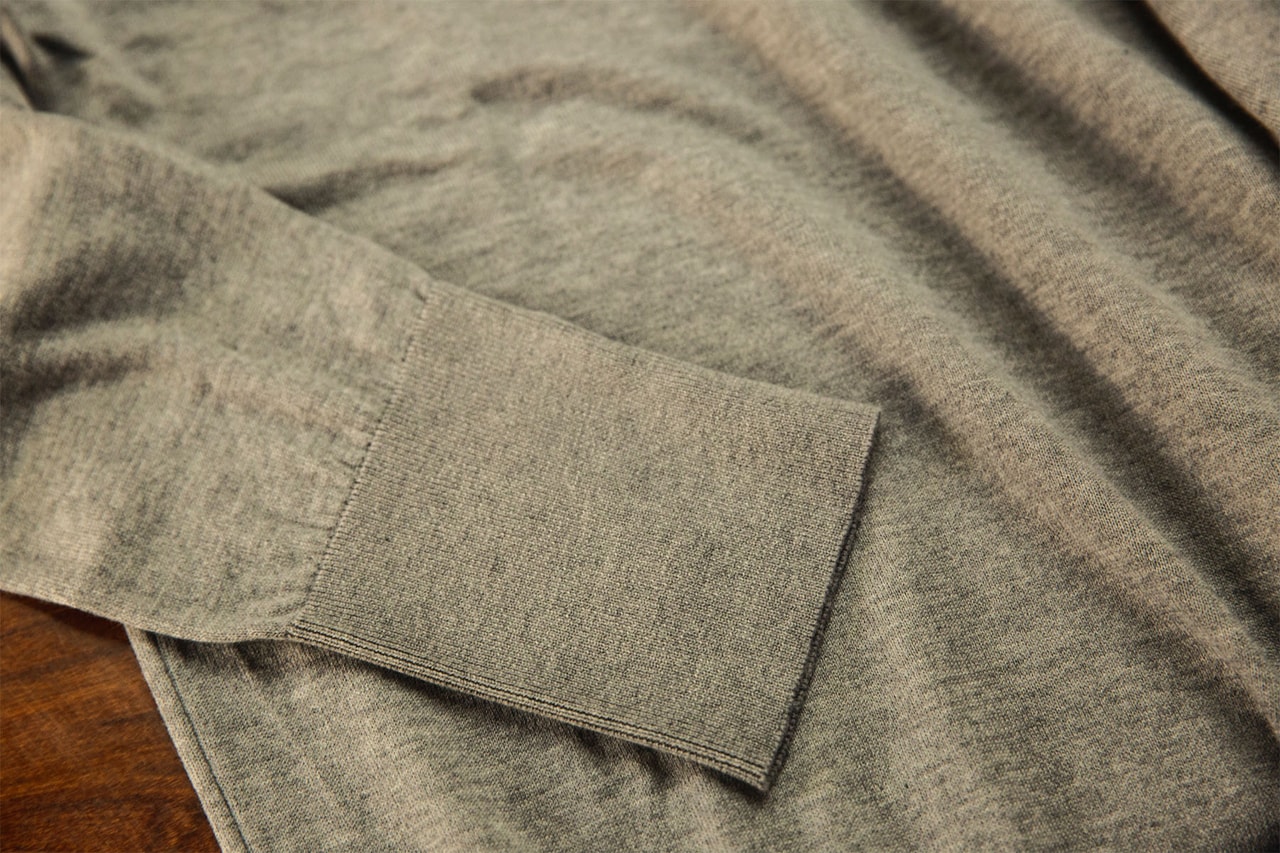 3 of 3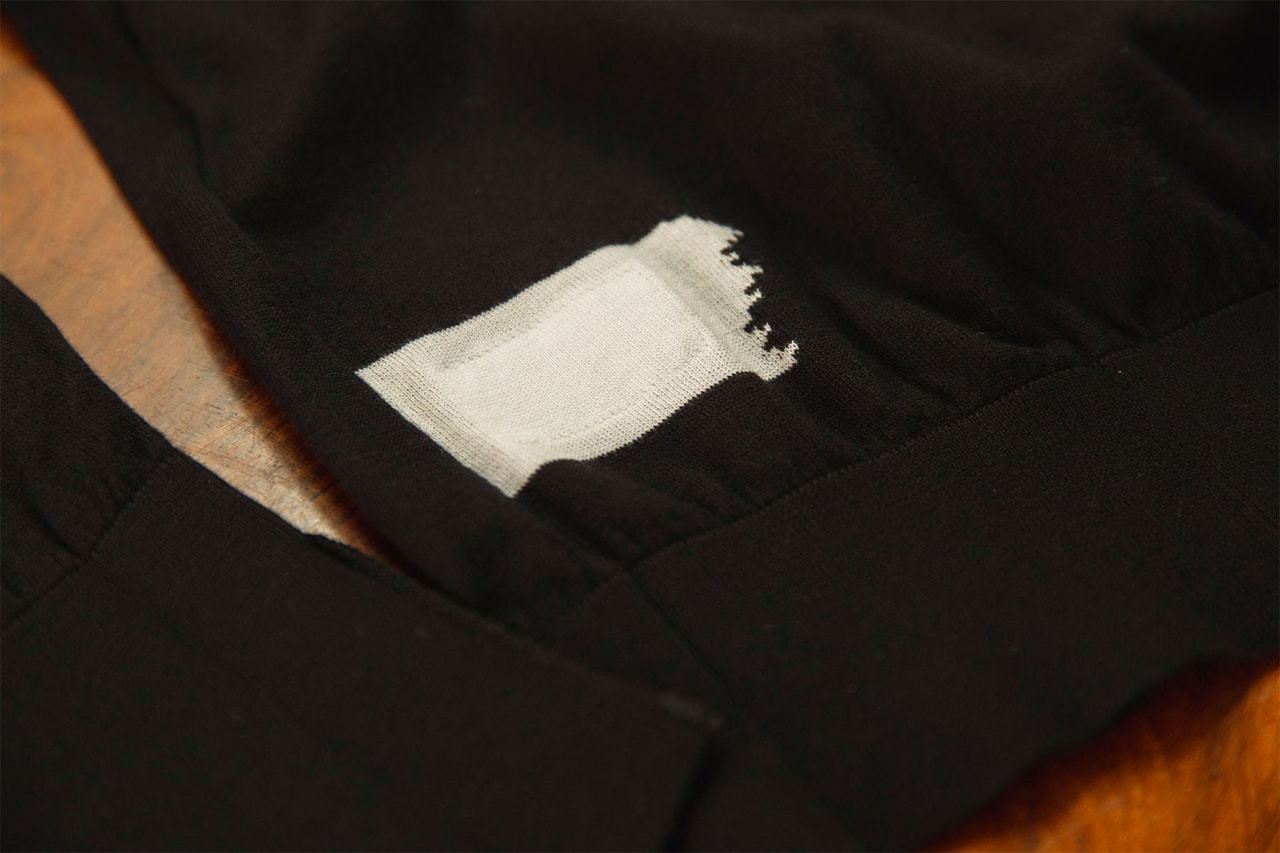 Was it your idea to use the archived logo?
Yeah. It was a process of brainstorming ideas of what could be done [for this collaboration]. In reality, people wearing it won't notice if it's just a tag.
I see. Some fans might feel like they want more than that.
So, I learned some things from experience, but had to have my way with it this time. [laughs] On the other hand, I still have some stuff planed out moving forward, so stay tuned.
Has the silhouette changed in the current one?
The current one has single sleeves, but I like double sleeves which are longer.
[Editor's Note: The model that was discontinued in 2016 had a boxy silhouette but the current one has a more slender silhouette. There is only one model remaining in the entire John Smedley catalogue that is double-sleeved.]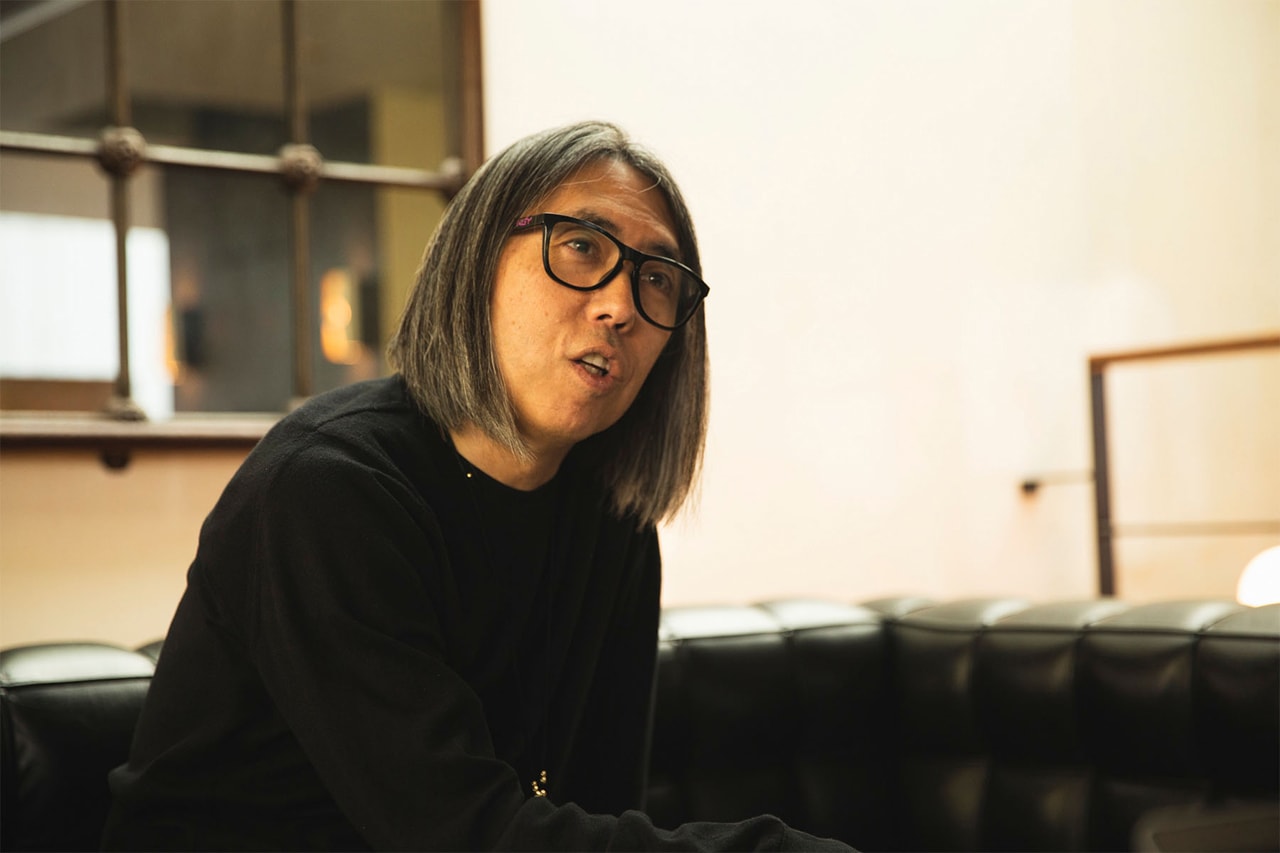 In a way, these collaborations are like custom orders for your favorite items. Which would you say is more difficult: creating something from scratch or making changes to something that already exists?
Making something from scratch is probably harder. It's not easy for me. In my case I was like, "I want to wear this anyway" or "I'm already wearing it so this is fine as it is." But again, I also wanted to add something to it if I had the chance, so I jumped in head first when I saw the opportunity to work on both projects with Red Wing and John Smedley. I was like, please let me do this, I'm going to be buying it anyway. (laughs)
Did the John Smedley project also start recently?
You could say that. The whole thing was like, "what do you think about this idea?" "Sure, of course I'll do it." It was an honor since I'm a longtime fan of both brands from back in the day.
Personally, what do you see as the charm of these two brands?
It must be the historical background or in other words, the heritage. They are both still going strong as brands. Even though the style might have changed slightly over the years, there is consistency in the use of high-quality materials and the durability of their products. To me, that is what makes these brands stand out.