Disney+ Adds More Marvel Studios Titles for Launch Date (UPDATE)
In addition to 'Avengers: Endgame.'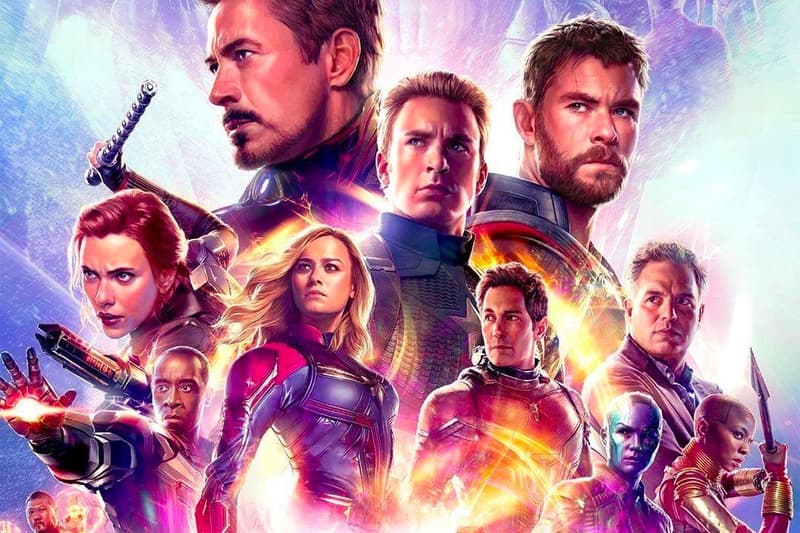 UPDATE (November 12, 2019): In addition to Avengers: Endgame landing on Disney+ during launch day, Disney is including Captain America: Civil War, Avengers: Age of Ultron, Guardians of the Galaxy, Thor, Doctor Strange, Captain America: The Winter Soldier, Iron Man 2, Ant-Man, Iron Man, Captain America: The First Avenger and Expanding the Universe to the streaming service's day one slate.
From Iron Man to Endgame, see the newly announced @MarvelStudios titles that will be available to stream starting tomorrow on #DisneyPlus—including Expanding the Universe, a new look at the original series coming to the service.

Look out for more titles to be announced soon.

— Disney+ (@disneyplus) November 11, 2019
ORIGINAL STORY (November 6, 2019): Disney+ will officially arrive later this month, and among Disney's back catalog of available titles, it announced on Twitter this year's Avengers: Endgame will be available at the launch of the service. Although the title was always going to find itself on the platform eventually, it was earlier announced that Endgame wouldn't be available on Disney+ until December. However, it has been announced that the final installment of the Infinity Saga will be readily available the day the service will launch.
"On snap," The official Avengers handle tweeted. "Avengers: Endgame is coming to Disney+. Start streaming the epic finale to Marvel Studios' Infinity Saga on November 12 in the US, Canada, and Netherlands and on November 19 in Australia and New Zealand."
Watch Avengers: Endgame when it arrives alongside The Mandalorian, Captain Marvel, and the entire Star Wars franchise on Disney+ November 12.
In other entertainment news, Netflix loses upwards of $1.5B USD a year on password sharing.
Oh snap! #AvengersEndgame is coming to @DisneyPlus. Start streaming the epic finale to Marvel Studios' Infinity Saga on November 12 in the US, Canada and Netherlands and on November 19 in Australia and New Zealand. pic.twitter.com/6SEnkkK5b5

— The Avengers (@Avengers) November 6, 2019