Cookie Money Delivers Authentic Bay Area Street Rap on 'A Doughboy's Dream'
11 new tracks from the Oakland rapper.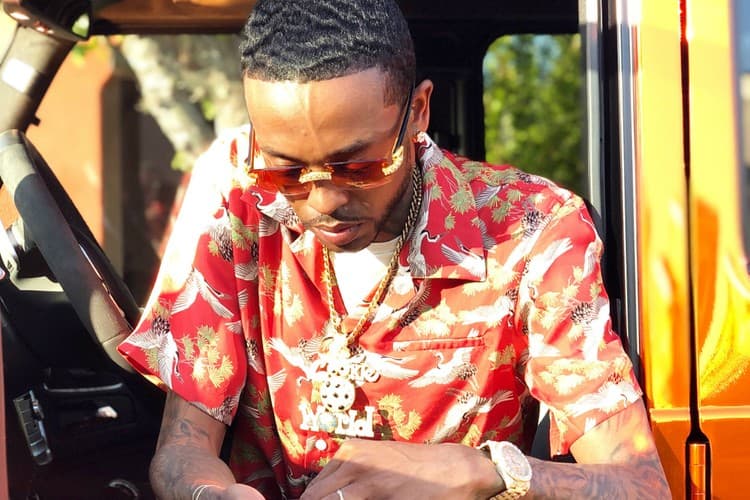 Towards the beginning of this summer, Cookie Money reconnected with close collaborator — and one of his region's rising and talented up-and-comers — Elzie to cook up "How I Came Up," a collaborative cut released as the lead single in support of the rollout for Cookie Money's A Doughboy's Dream project. "The lack of support made my hustle relentless," Cookie Money previously told us, breaking down that record's themes and narratives. "I know its hard to believe me and a lot I say because when I look back I barely do. I've been an entrepreneur since I jumped in the streets with $50. Lost my freedom, money, friends and family, and my daddy twice to the life. I never would've imagined I'd come this far. This song is the start of others and myself to accept I'm special and I made it." Now, four months after the debut of its first major single, A Doughboy's Dream is here and available for streaming in its entirety. Notably, A Doughboy's Dream is made up of 11 new tracks, with "How I Came Up" cohort Elzie appearing as the album's sole guest artist.
"I gave away 300 backpacks last month. Ever since I started rapping, I been doing this every year. It feels good to even be the person to do something like this, and there's a whole lot of unity going on," Cookie Money explained to us during a December 2018 interview. "There's no way in the world you can just keep taking money from this [hip-hop] and not give back. It's only right that you help the people who help you out." Cookie Money makes sure to go out of his way to make the kids who come to his events "feel special," and even spends a great deal of time and money to customize some of the items he gives away."
You can check out Cookie Money's latest full-length studio project, A Doughboy's Dream, below.