Toys "R" Us Teams up with Target to Resurrect Its Official Website
The brand's comeback enters its first stages.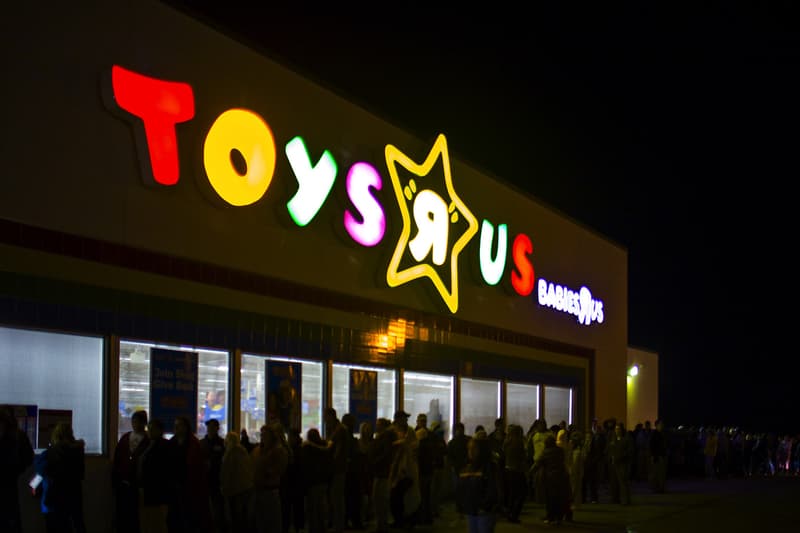 Back in February, CBS learned of former Toys "R" us executive and TRU Kids — the parent company of Toys "R" Us — CEO Richard Barry's plans for a relaunch of Toys "R" Us. According to the original report, the veteran businessman was aiming to bring back the troubled chain during this year's holiday season, with hopes of establishing a strong e-commerce presence and opening multiple 10,000 square foot stores. Now, as multiple outlets are revealing, Toys "R" Us is taking a major step in bringing back its former glory by teaming up with Target to help resurrect its website.
TRU Kids and Target's newly-inked deal will formally and officially bring back Toys "R" Us' online retail platform at a time when its brick-and-mortar stores are beginning to open up for business once more. As a result of this alliance, TRU Kids can devote much more of its energy and effort to ensuring the success, security and longevity of Toys "R" Us' physical retail operations while Target handles and runs the online portion of the brand's dealings. The timing of this strategy's first stages comes at a great time for the market that Toys "R" Us' inhabits, as the holiday season has just hits its start.
Besides the actual sales side of Toys "R" Us' revamped digital establishment, Target is also focusing on turning the website into a multimedia "resource" for consumers to learn bout the latest toys to hit the field and a vehicle for educating children about select subjects.
"We have completely reimagined [the website] … to a site which is immersive and heavily content oriented," Richard Barry explained to CNBC. "One of the things we have been working on with the initial launch is to make the site very relevant for consumers this holiday season … with a big focus on the products we think will be magic this year."
According to Target's senior vice president of marketing Nikhil Nayar, this new partnership will aid in expanding his company"s "reach."
"Toys has always been an important category for Target," Nikhil Nayar tells CNBC. "Last year, with TRU not being in the marketplace … we accelerated that business."
We'll keep you updated as more news and details concerning the Toys "R" Us relaunch emerge.
Toys "R" Us first filed for bankruptcy in the last few months of 2017, and announced the closing of its physical stores in January of 2018.