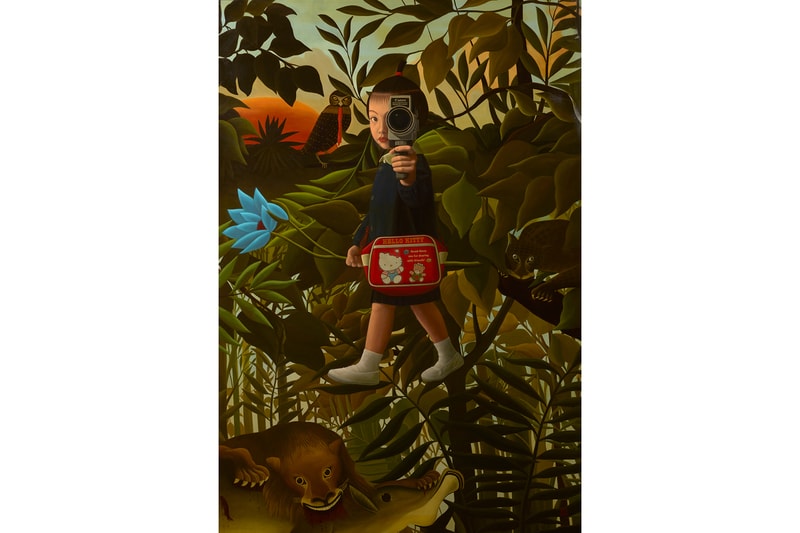 1 of 3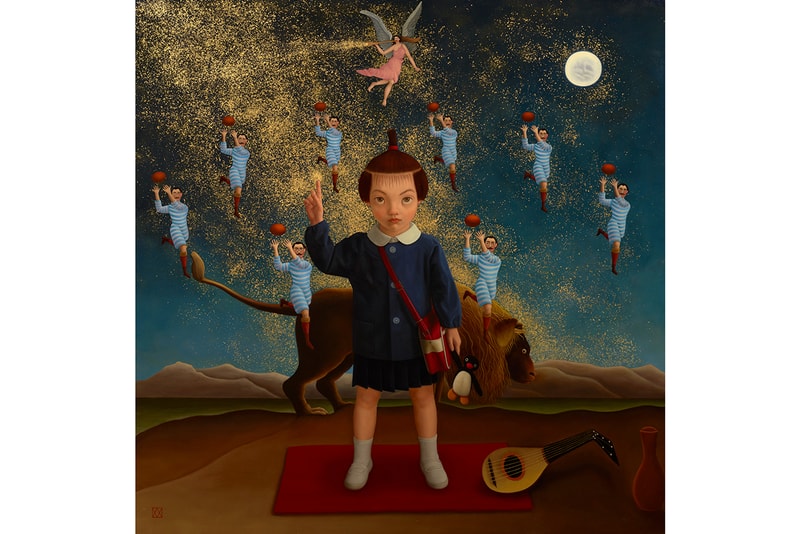 2 of 3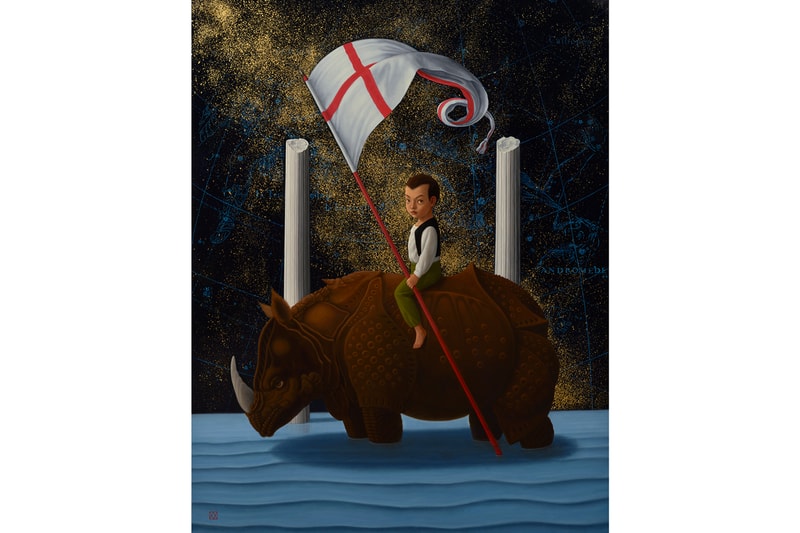 3 of 3
Mitsuru Watanabe Displays Works in U.S. For First Time at Rehs Contemporary Galleries
Showcasing his modern take on historical paintings.
---
Rehs Contemporary Galleries is presenting new work by Japanese artist Mitsuru Watanabe. On view for the first time in the United States, Watanabe's surrealist works blend iconic Western paintings — especially those of Henri Rousseau — with his own imagination.
Watanabe's work goes beyond reworking well-known paintings; he features his own daughters, Naoko and Yukiko, along with contemporary references. His daughters' stoic expressions contrast with the surreal or mythological environments they are placed in; whether it's riding atop a rhino in an ethereal scene, or interacting with whimsical creatures.
In his piece Naoko Walking in Rousseau's Forest, the artist depicts his daughter walking calmly through a landscape similar to those the French post-impressionist artist painted. The girl has a Hello Kitty bag slung over her shoulder while she holds a Canon camcorder directly at the viewer. Her youth, naivety, and curiosity, mixed with her unawareness of how important her environment is, creates a humorous juxtaposition between youthful imagination and the seriousness of art historical canons.
Take a look at Watanabe's works on show at Rehs Contemporary in the gallery above.
Elsewhere, Yoshitomo Nara's 'Knife Behind Back' (2000) fetched $25 million USD at Sotheby's Hong Kong — the most expensive piece ever sold by the artist at auction.
Rehs Galleries
5 E 57th St 8th floor
New York, NY 10022