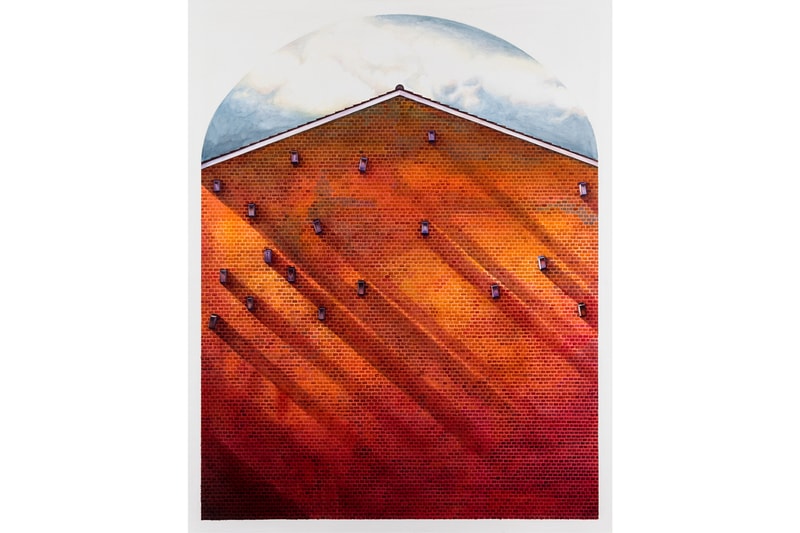 1 of 4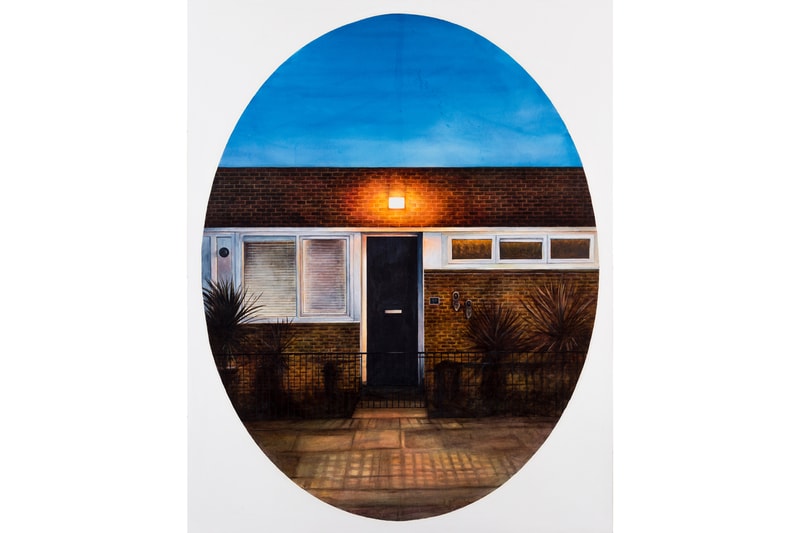 2 of 4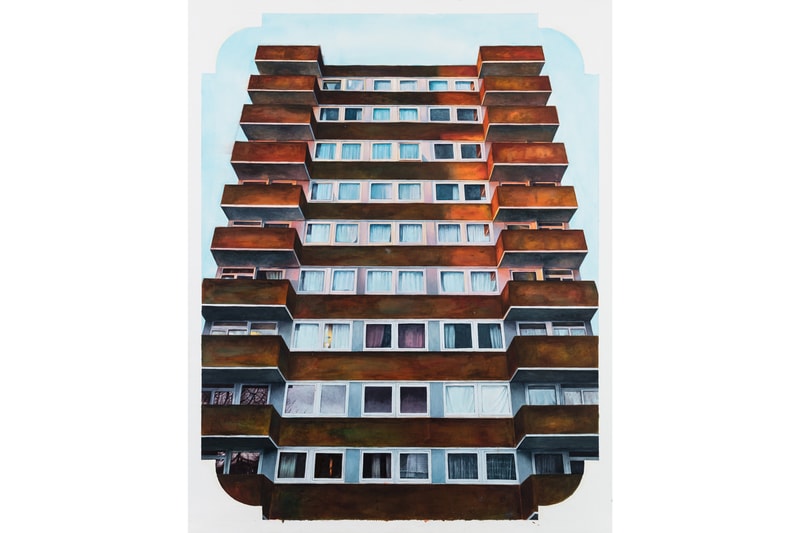 3 of 4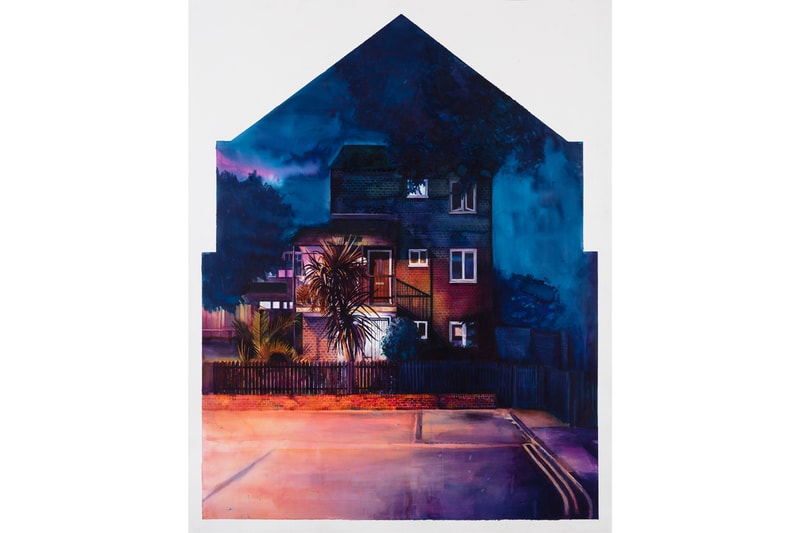 4 of 4
Carhartt WIP Presents Frank Laws' "Monuments" Paintings Inside Abandoned London Church
Exploring the transient nature of historic establishments.
---
Carhartt WIP will soon launch a pop-up exhibition in London featuring original paintings by visual artist Frank Laws. Titled "Monuments," Laws' latest body of work portrays historical housing estates in East London. The artist attempts to draw parallels between these structures and "altarpieces" as observed in the negative space surrounding the silhouettes of the vivid establishments portrayed — having described these buildings as places of worship and "future relics," as per a press statement.
Coinciding with the presentation of these paintings is an "incidental sound installation" from Darkstar (Warp records). ""Incidental sound is when you can hear a TV blaring out from the flat downstairs or when you catch your mum singing from the front room, when next door plays records that sound oddly familiar or when a car flies past and the bass grabs you for a split second," said Darkstar.
The works and installation will be displayed inside an abandoned 19th century Church on Holy Trinity Morgan Street in London. View select works above and visit Frank Laws' website to learn more about his practice.
For more progressive artworks, check out Antony Gormley's large-scale sculptures at London's Royal Academy of Arts.
"Monuments"
Holy Trinity Morgan Street
London E3 5AA