Kanye West's 'YANDHI' Album "Leaks" on Spotify and TIDAL (UPDATE)
However, it's called 'KANYE DROP YOUR ALBUMS' on the music streaming platform.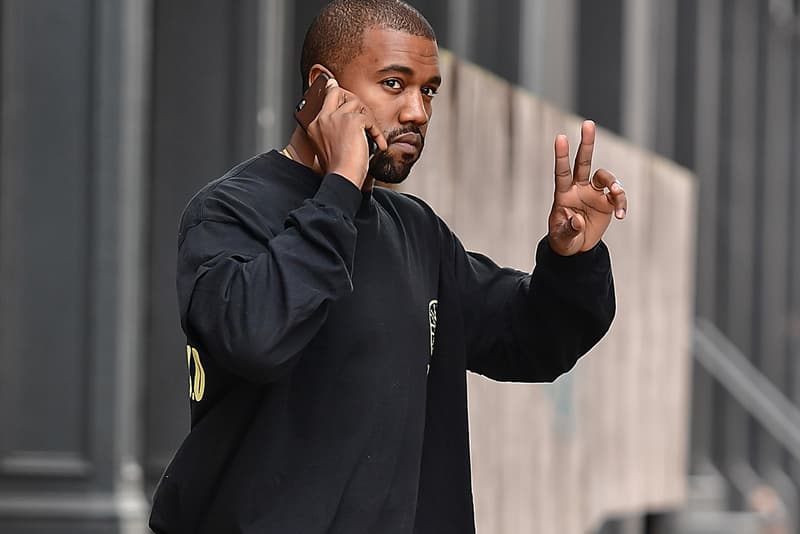 UPDATE (October 8, 2019): It's just been reported by HHNM that a "leak" of Kanye West's album YANDHI has showed up on Spotify under the name KANYE DROP YOUR ALBUMS. There's no word on who really uploaded the tracks but the music label claiming ownership is called "Faygo Records." Again, this all looks very suspect but the songs are similar to the ones previously leaked online at such platforms like YouTube. Songs like, "CAPRI SUN," "ULTIMATE LIE," "ALL THE TIME" and more are all there as well as feature artists such as Big Sean, Travis Scott, The-Dream, ASAP Rocky, Young Thug and more appearing as previously heard.
You can try to listen to the album now on Spotify if it hasn't already been taken down. Additionally, you can also listen to the project on TIDAL, as it's just been confirmed that it exists there also. Just search "KANYE DROP YOUR ALBUMS" on the streaming platform.
---
ORIGINAL (October 1, 2019):
While disappointed fans continue to wait for Kanye West to release his highly-anticipated album Jesus Is King, which has been delayed indefinitely, West's previously unreleased project YANDHI has surfaced on iTunes as ringtones.
A few reddit users discovered the Yandhi snippets on Apple's iTunes Store, which can be seen below. YANDHI was axed earlier this year, however fans will be able to listen to a few of the album's singles, which have now been formatted as ringtones. Tracks titled "Alien," "We'll Find a Way," and "New Body" carrying the album's MiniDisc album art are listed alongside retail prices of $1.29 USD.
Earlier this summer, frequent West collaborator Ronny J revealed details on the unreleased YANDHI album.
In related news, Kanye West released official Jesus Is King NYC merch.
YANDHI IS ON FUCKING ITUNES BUT JSUT RINGTONES WHAT THE FUCK pic.twitter.com/32RYEAlr2P

— code (@codeisntreal) October 1, 2019
So uhhh Yandhi is on the iTunes store right now, but only as 26 second ringtones LMAO and they're actually connected to Kanye West's page, it's not just some random dude tryna make bank pic.twitter.com/3an1X9wmUN

— ??????? (@nateisonthewave) October 1, 2019
Yandhi ringtones on iTunes??? Still no album tho???????? pic.twitter.com/3rD3IsUo2r

— Austin Peterson (@Ottersonnn) October 1, 2019