Ronny J Reveals Details on Kanye West's 'YANDHI' Album
Along with what it's like working with Ye and much more.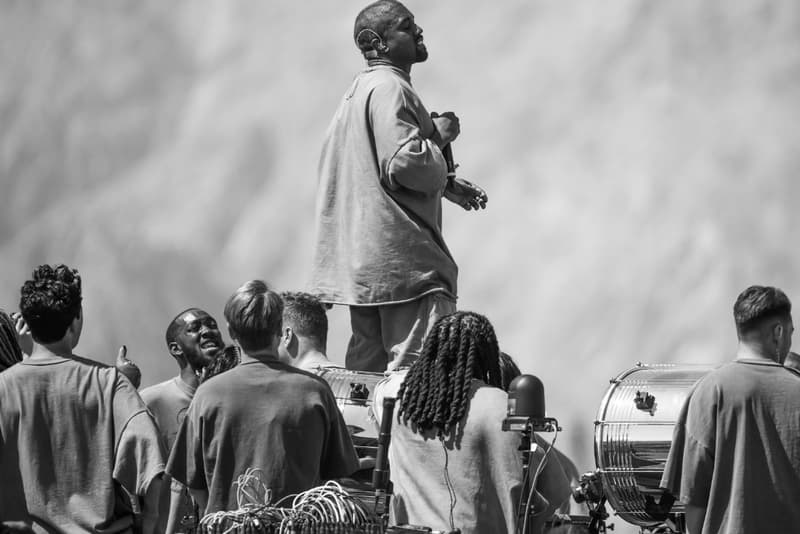 After being pushed back multiple times from its original release date, fans are still uncertain when Kanye West's highly-anticipated ninth studio album YANDHI will actually drop.
To tide anticipating fans over for now, frequent West collaborator Ronny J has shared some new details on the pending project. Sitting down with Arshan Jawaid of Kids Take Over, the producer/rapper talked about what it was like recording the album with West over in Uganda, Ye's workflow, and much more. Check out the video for the full interview and some of Ronny's answers below. YANDHI gets touched upon around the 18:14 mark.
In related news, here's a better Look at the adidas YEEZY "Quantum" basketball sneaker.
On linking up with Kanye:

"His management reached out. They were like, 'Yo, he wants to fly you out to Chicago tomorrow' then he said 'I'm going to Colombia tomorrow, you wanna go?' From there we went to a few different countries… sometimes we would just go somewhere to look at art, not even work on music."

On the YANDHI sessions in Africa:

"You gotta be really present wherever you're at, even if you don't go to another country, but I think it's best to be present because then you can just come up with new things. For example, he had different studios set up outside in these little villa things and there was times when we would record vocals and record certain things and we would get the nature sounds in it, as well. You actually gotta be there and be present for that to actually be authentic. You could YouTube some ape sounds or monkey sounds or some bird sounds, but to actually be there on the Nile river? Not everyone gets to do that."

On how Kanye discovered him:

"Kanye's a very different type of person…he's a very sporadic type of person so it wasn't like yeah, I found out about you from this " but it was clear that he knew the work I'd done with XXXTentacion."

On Ye's workflow:

"That's what makes Kanye Kanye and honestly, I'm inspired by that… that's who he is as a person, even beyond music. I don't know if he's always been like that but that's basically what his journey has made him become. He can be that guy because he's worked hard enough that he can financially support anything he wants to do."

On leaks:

"If people are leaking your music it means that they actually want it."
Join Our Discussions on Discord
The HYPEBEAST Discord Server is a community where conversations on cultural topics can be taken further.