Hot Toys Gives a Detailed Look at Spider-Man's 'Far From Home' Stealth Suit
Spidey's got a new look.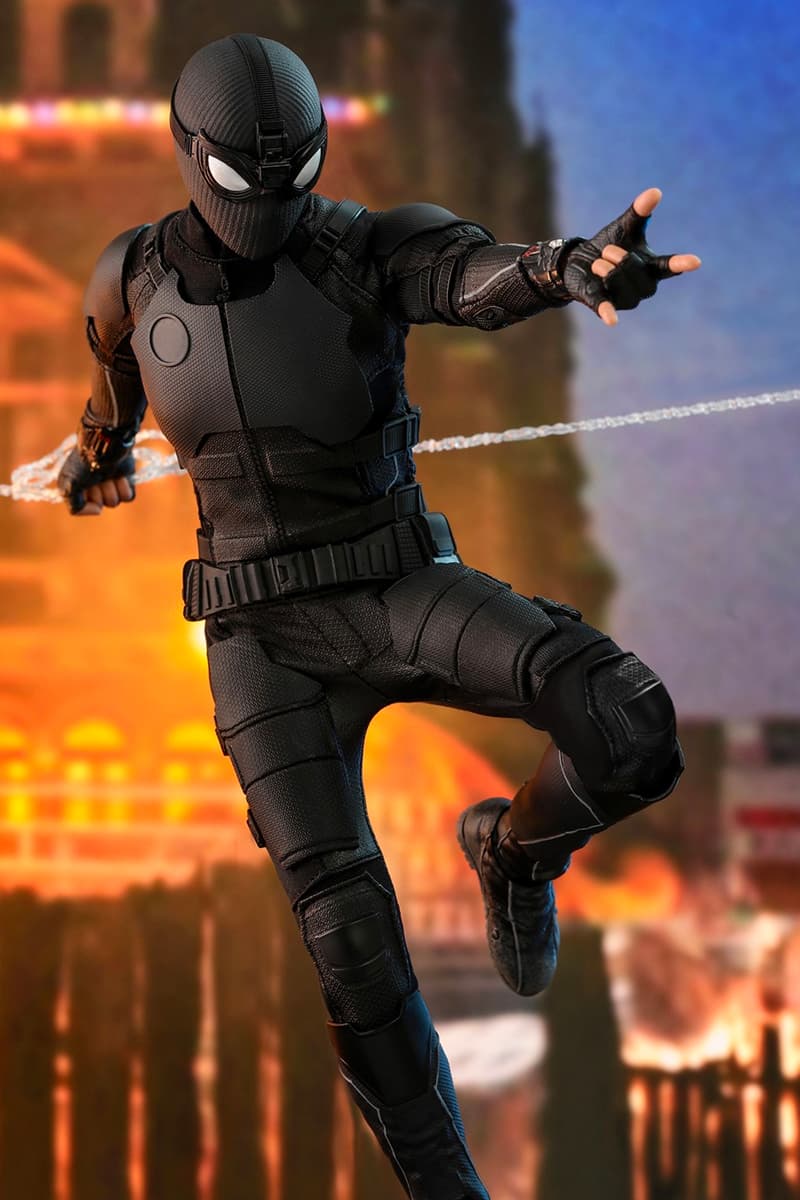 1 of 8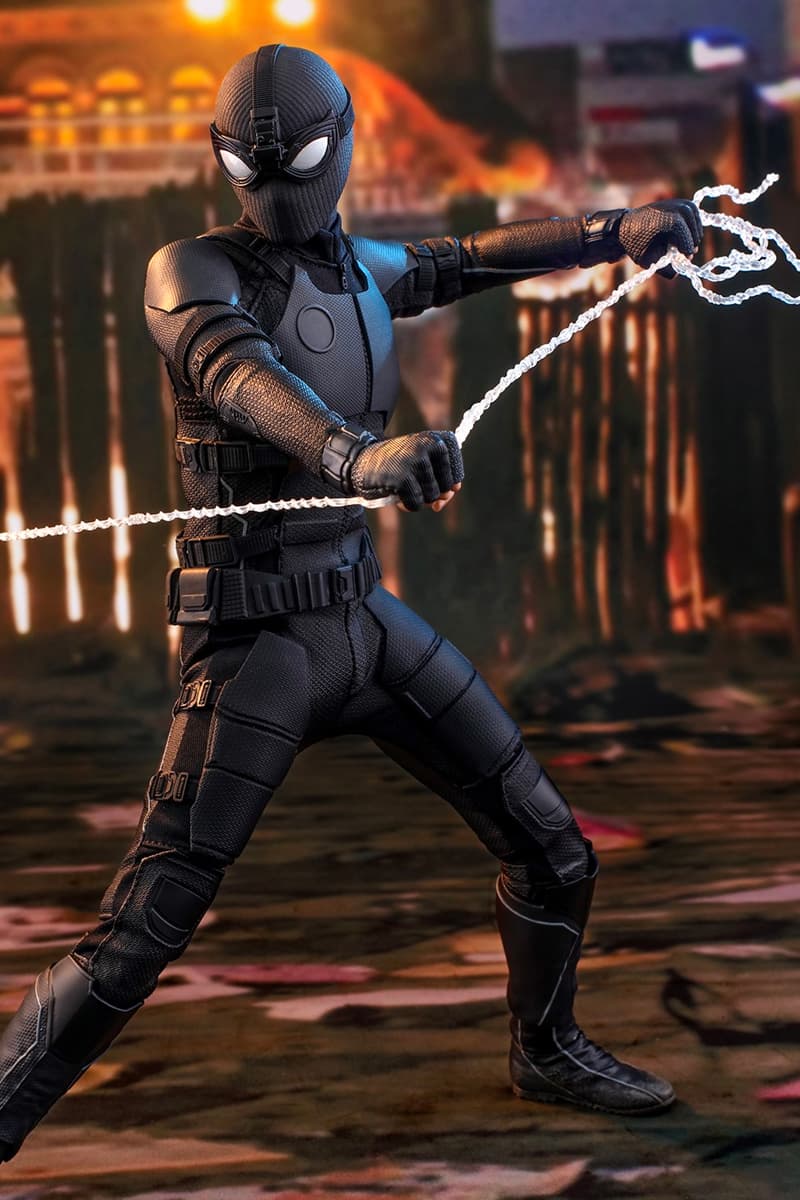 2 of 8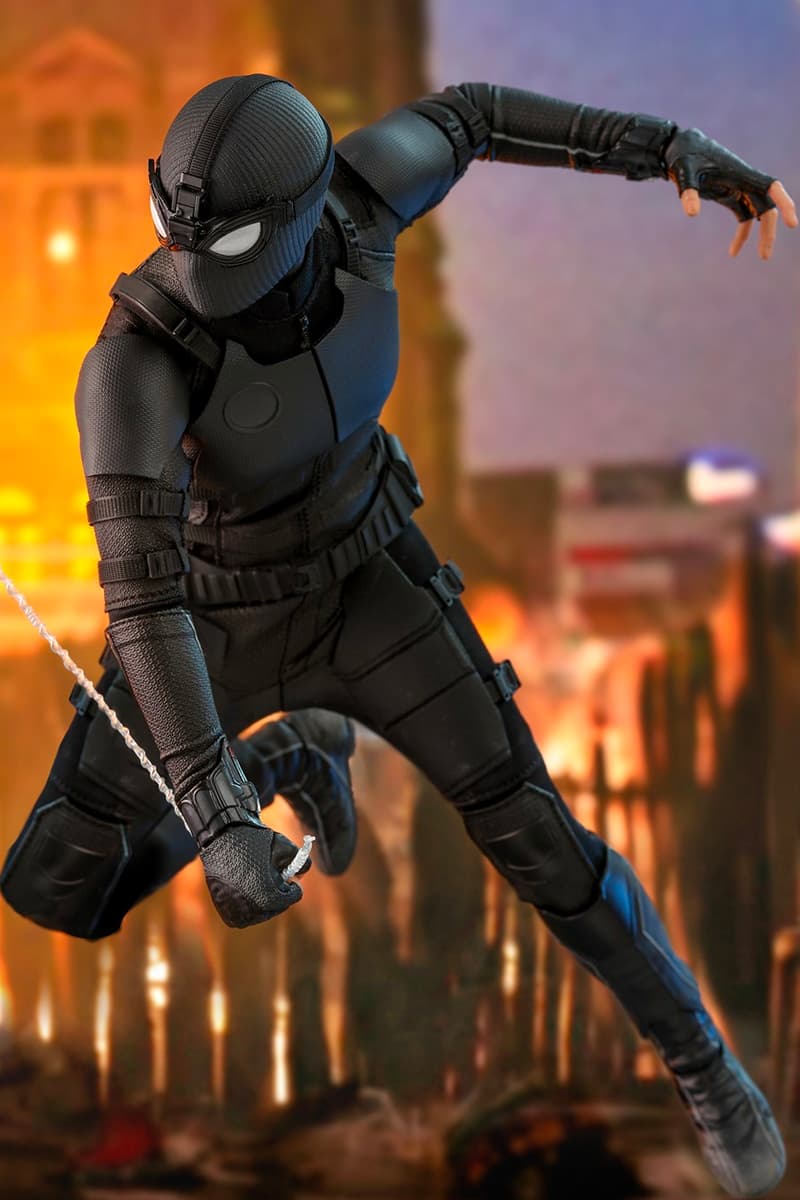 3 of 8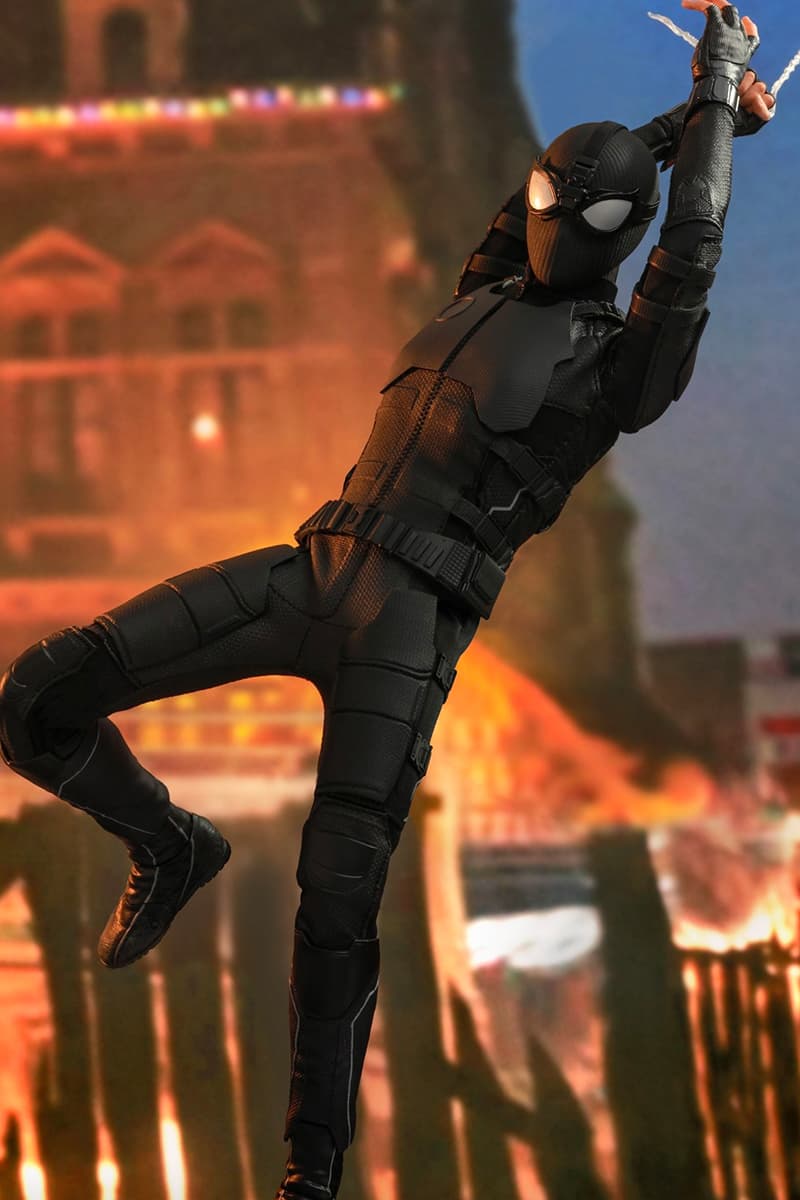 4 of 8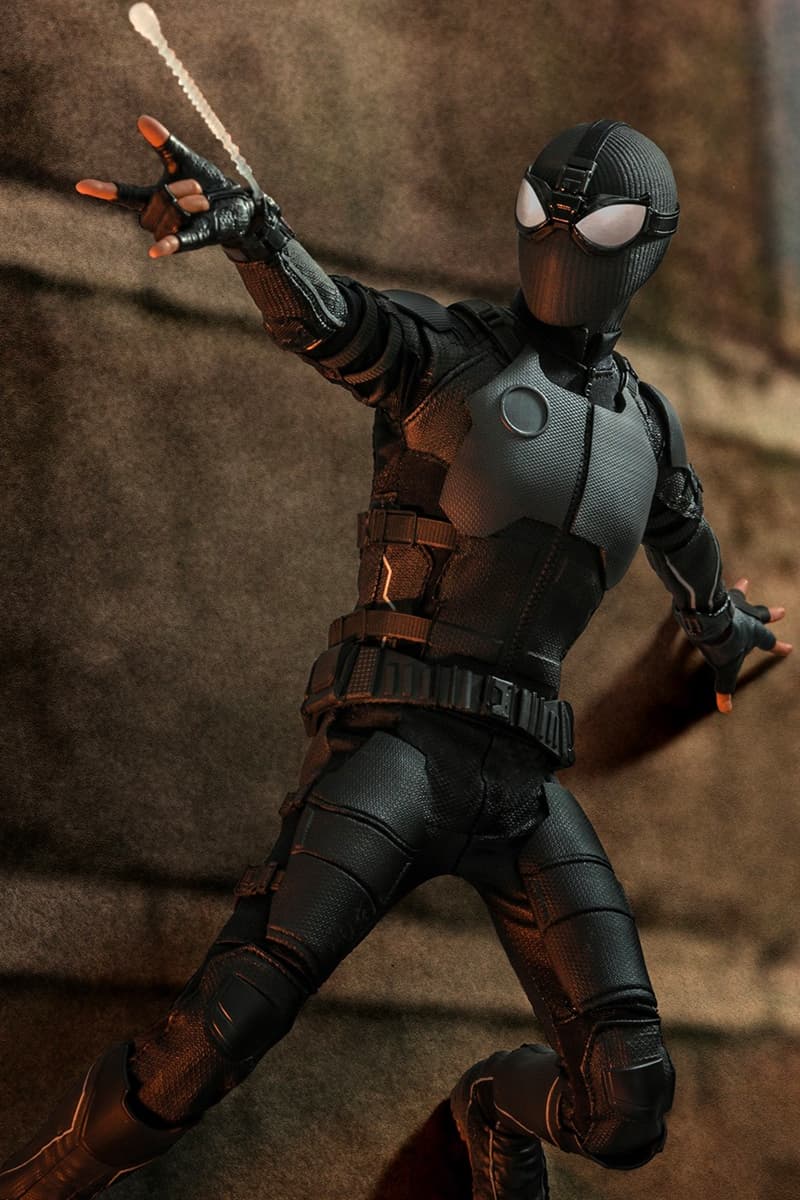 5 of 8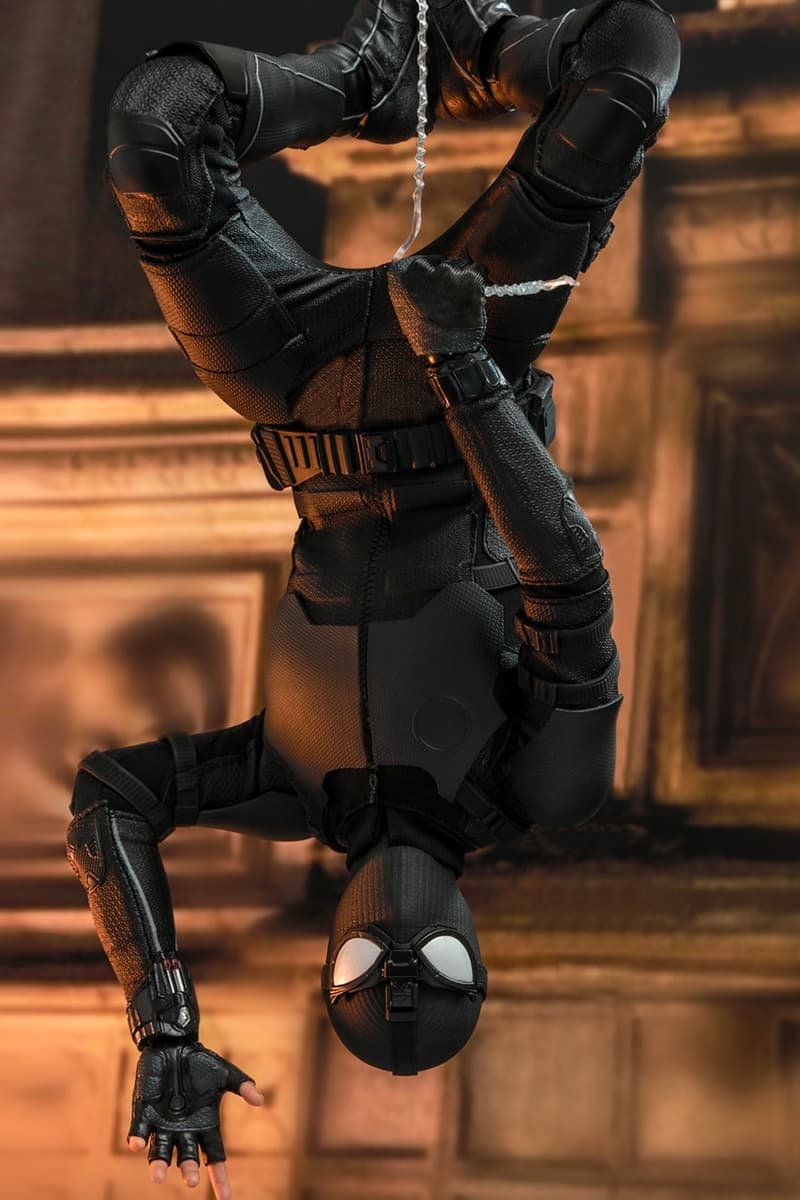 6 of 8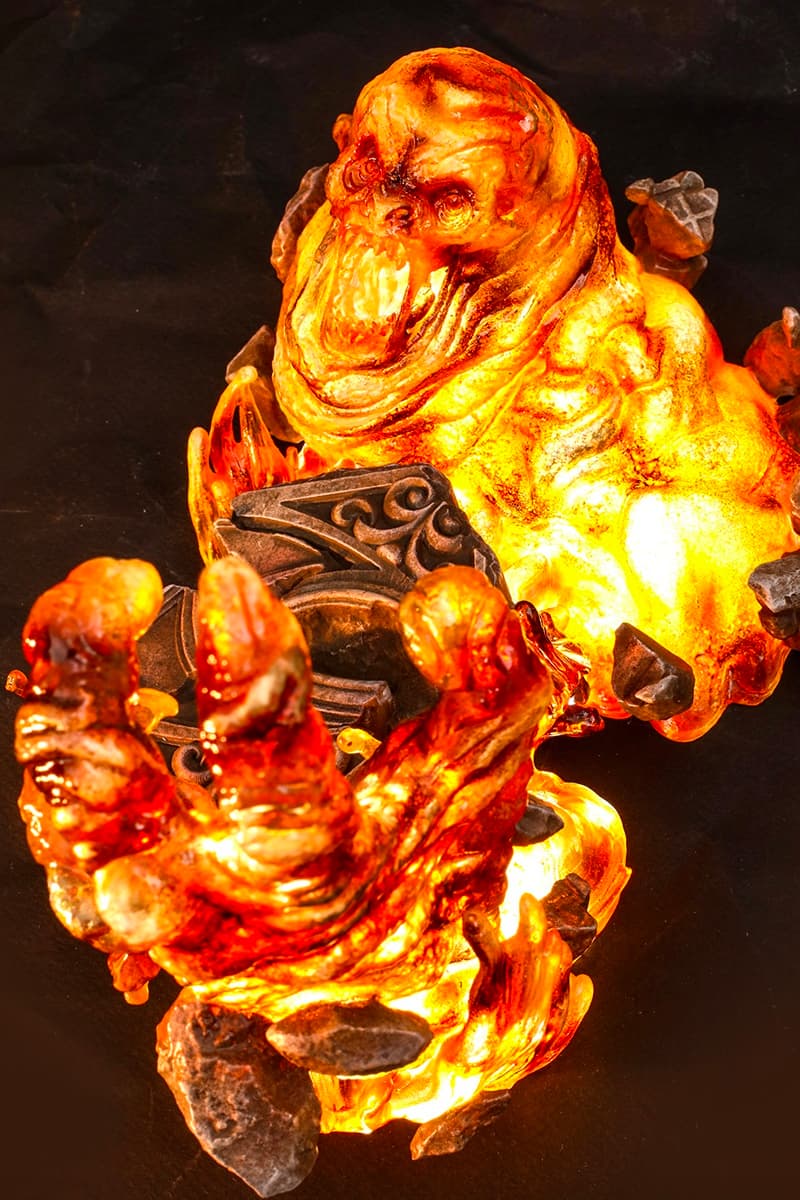 7 of 8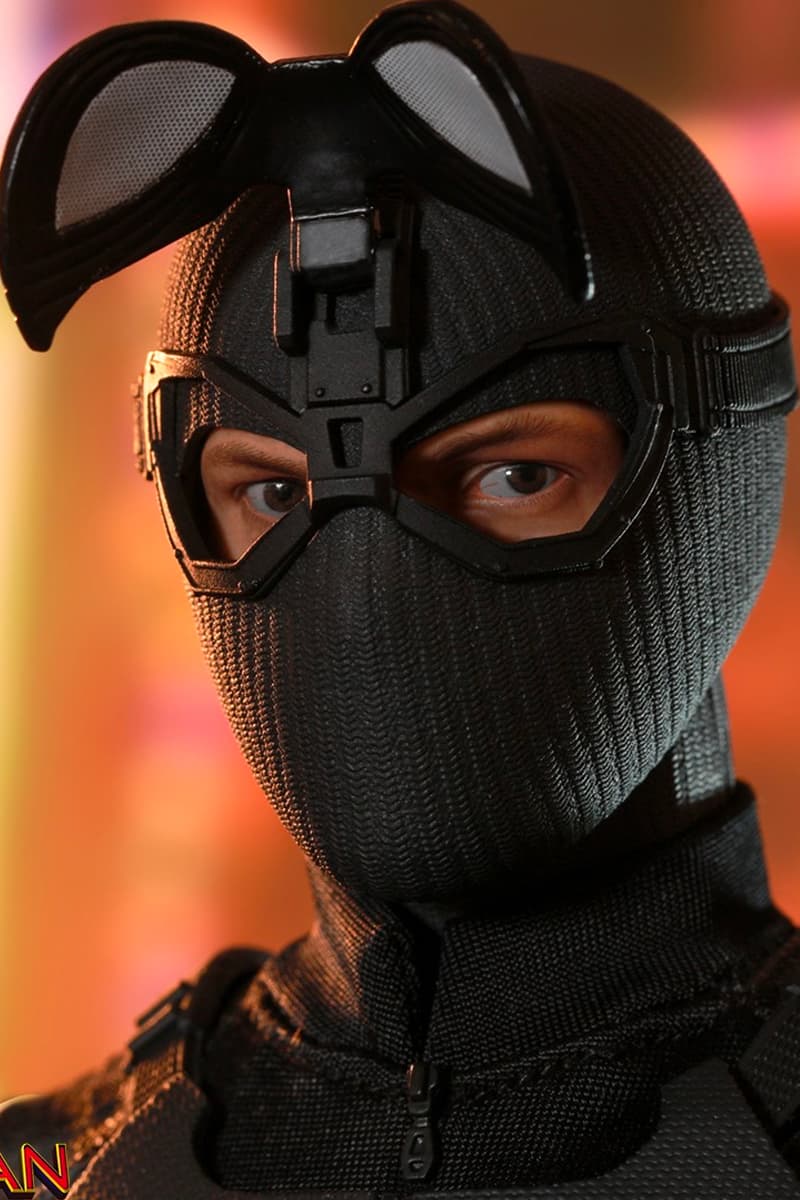 8 of 8
With Spider-Man: Far From Home due to hit cinemas in just a couple of days, Hong Kong-based premium collectible makers Hot Toys has offered fans a closer and more detailed look at Spidey's new stealth suit in his post-Tony Stark era with its latest 1/6th figure.
Clad in a full black suit instead of his normal red and blue colors, Hot Toys recreates Spider-Man's latest stealth suit in movie-accurate detail, with a newly developed head and mask sculpt that exposes Peter Parker's eyes through his visors — which comes in three different models for different expressions. Standing at 28.5 cm tall, the figure has 30 points of articulation, allowing you to maneuver it in any acrobatic pose imaginable. The set comes with ten different hand configurations for web shooting or swinging, accompanied by six different web strings. For those with a larger budget, the deluxe edition even comes with an LED-enabled Molten Man stand that can light up with two settings: general and pulsing.
The Hot Toys Spider-Man Stealth Suit Deluxe Version will be available in the latter half of 2020. Pricing and ordering details have yet to be released, so stay tuned for more updates to come.
For more things Hot Toys, the company has released another hyper-accurate Pepper Potts-operated Rescue 1/6th figure from Avengers: Endgame.