Glenlivet's Alcohol-Infused Capsules Are the Gushers of Cocktails
A zero-waste drinking experience.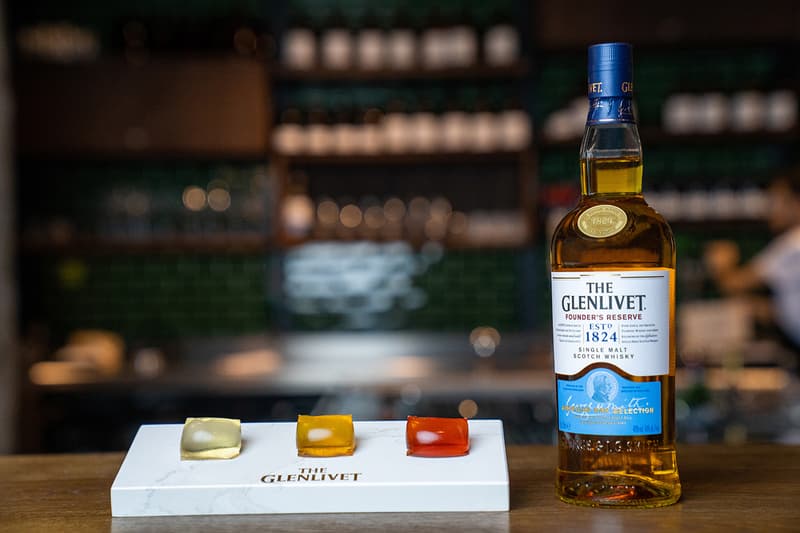 1 of 2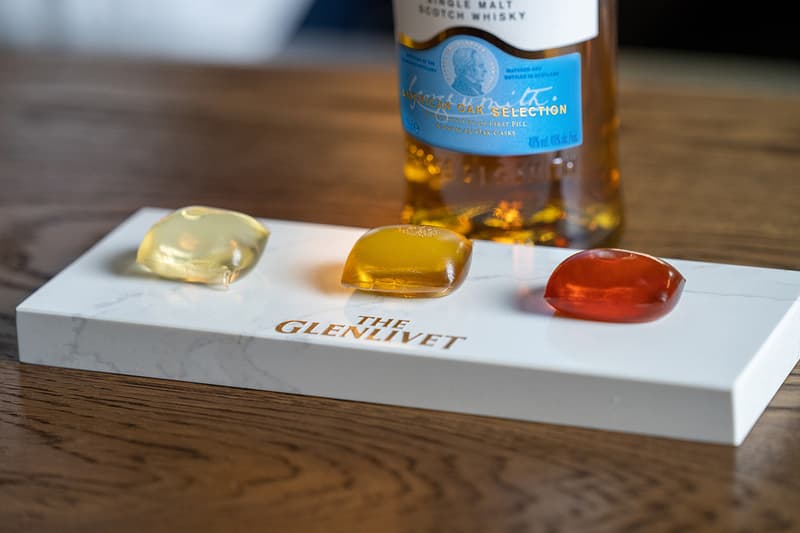 2 of 2
In light of London Cocktail Week, The Glenlivet is ditching traditional cocktail glasses to instead serve its Scotch inside clear, bite-sized capsules made from seaweed. The limited-edition cocktail experience is cleverly named "Capsule Collection" and features three different cocktail options designed by renowned bartender Alex Kratena. To consume the boozy capsules, those of legal drinking age can simply pop one into their mouth to release the cocktail inside, similar to the experience of eating Gushers. Since the casings are made from edible seaweed, they can be swallowed along with the drink.
In hopes of creating a sustainable, glassless cocktail experience, The Glenlivet partnered with sustainable packaging company Notpla, a start-up known for designing biodegradable packaging that "disappears." "Our innovative cocktails were made with edible seaweed casings that were created to highlight the potential future of sustainable cocktail experiences, so consumers can explore new ways in which single malt Scotch whiskey can be enjoyed," notes a The Glenlivet brand statement. According to the brand, the seaweed used grows at a rapid pace, and if the capsules are discarded instead of consumed, they will fully biodegrade in four to six weeks.
The Glenlivet states that they have no current plans to make the cocktail capsules available outside of London Cocktail Week, where they will be available at Tayēr + Elementary until October 13.
For more unique food experiences, check out Le Creuset's Star Wars cookware line.
DISCLAIMER: We discourage irresponsible and/or underage drinking. Drink responsibly and legally.