Here's How to Enable Dark Mode for Instagram
Ideal for late night scrolling sessions.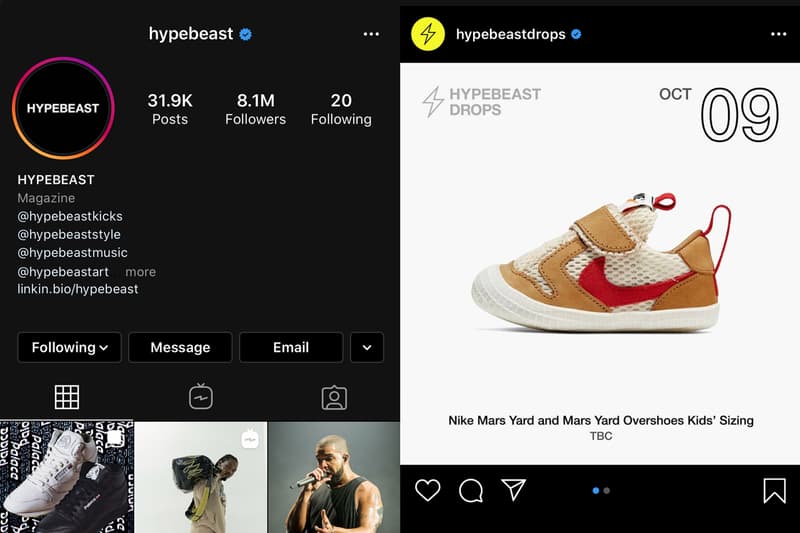 Closely following the removal of its "Following" feature this week, Instagram has just rolled out a Dark Mode version of its interface that makes scrolling a little easier on the eyes. The new setting allows users to opt for a black and gray display instead of the app's standard white one. According to Instagram, dark mode leads to less eye strain than an all-white display, and the setting also prolongs battery life since darker pixels require less power than lighter ones.
Instagram's dark mode is currently available to iOS 13 and Android users. iPhone users can activate the theme through the Settings menu – tapping the Dark option under the Display and Brightness menu will allow Instagram to go dark automatically. Android users can also turn on dark mode via menu settings in Android 10, or they have the added option to activate the theme from within Instagram's own settings menu regardless of their operating system.
Elsewhere in tech, after almost 20 years, iTunes is now officially "dead."
Instagram Dark Mode is now officially on iOS! ?

Maybe will have to change these highlights icons.. pic.twitter.com/UKgEWJnbE7

— Ben Geskin (@BenGeskin) October 8, 2019
Starting today, you can use Instagram in dark mode on iOS 13 or Android 10. Turn dark mode on your phone to try it out. ?

— Adam Mosseri (@mosseri) October 8, 2019