Apple's macOS Catalina Update Marks Official "Death" of iTunes
After almost 20 years.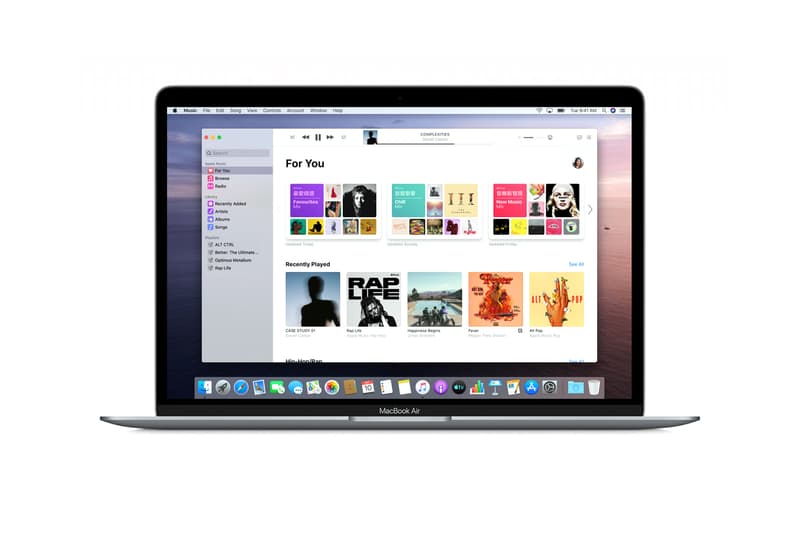 After almost 20 years, iTunes is now officially "dead" after released its macOS 10.15 Catalina update. Although the retirement of its music program was noted a few months back, many users are calling Apple's move too sudden.
With the update, iTunes will be replaced by separate apps for Apple TV, Apple Music and Podcasts which features new ways to organize and consume media. It is important to note that for DJs, the update will completely wipe music libraries tied iTunes and will not read XML files for Serato, Traktor or Rekordbox. Additionally, some notable features of macOS 10.15 include the arrival of Apple Arcade, Sidecar which extends Mac displays to an iPad, Voice Control, Screen Time monitoring and Mac Catalyst which will help third-party developers port apps to Apple Macs.
Head over to apple.com to learn how to update to macOS 10.15 Catalina for free.
With #macOSCatalina, your media library moves from iTunes into three new apps. Learn more about Apple Music, Apple TV, Apple Podcasts, and where to find the iTunes Store: https://t.co/4ZtrsJqPU0 pic.twitter.com/j4ixG9EosR

— Apple Support (@AppleSupport) October 7, 2019
For any and all DJs:

DO NOT UPDATE YOUR MAC TO THE NEW CATALINA OS, IT COMPLETELY DELETES YOUR ITUNES AND WILL NOT READ XML FILES FOR YOUR SERATO, TRAKTOR OR REKORDBOX.

Just a warning, here's some more info: https://t.co/HN2nnw5Wi9

— That Ain't The DJ, That's My DJ (@CoryTownes) October 7, 2019