John Seymour & Nas' Sweet Chick Opens New Location in London
The chicken and waffles restaurant is going overseas.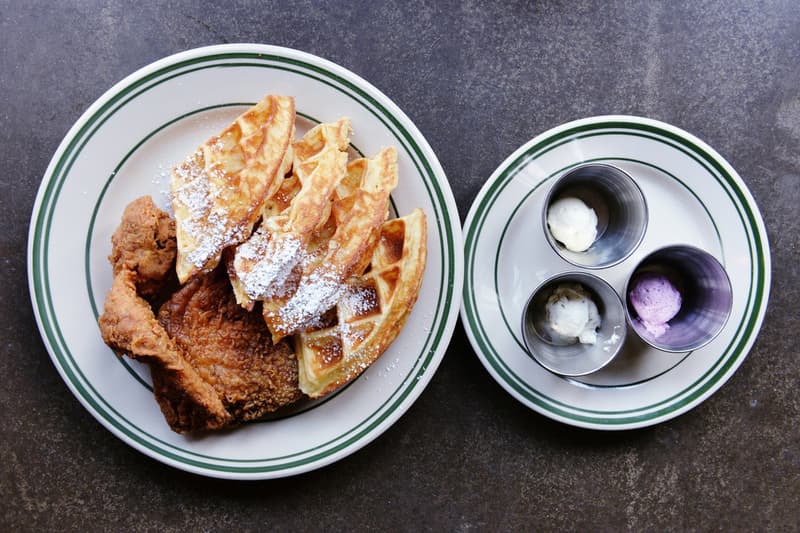 Back in July, Sweet Chick and Num Pang teamed up for a pork belly-topped fried chicken sandwich. Now, the John Seymour- and Nas-helmed chicken and waffles restaurant is revealing plans to open up a new location in London.
"London is so similar to NY and we've had so many Londoners come into the restaurant telling us how well they think Sweet Chick would do in the UK," John Seymour tells The London Economic. "To me, London seems so familiar and such a central part of Europe, it also doesn't hurt that now I will be able to stop by my aunt's house way more often for a Sunday roast!"
"After exploring so many neighborhoods I really loved the vibe at Market Place," Seymor adds. "That street has a special quality about it, and thought it seemed central enough for our friends who would be visiting London but also accessible to Londoners from multiple areas."
You can take a look at the address for Sweet Chick's new London location below, and head on over to the restaurant's official website for more information.
Back in April, Sweet Chick linked up with Vans for a special "Off the Waffles" collaboration.
Sweet Chick London
8 Market Place,
Fitzrovia, London W1W 8AG