Apple's Latest Beta Reveals 230 New Emojis, Focuses on Inclusivity
With the new ability to customize the people holding hands emoji.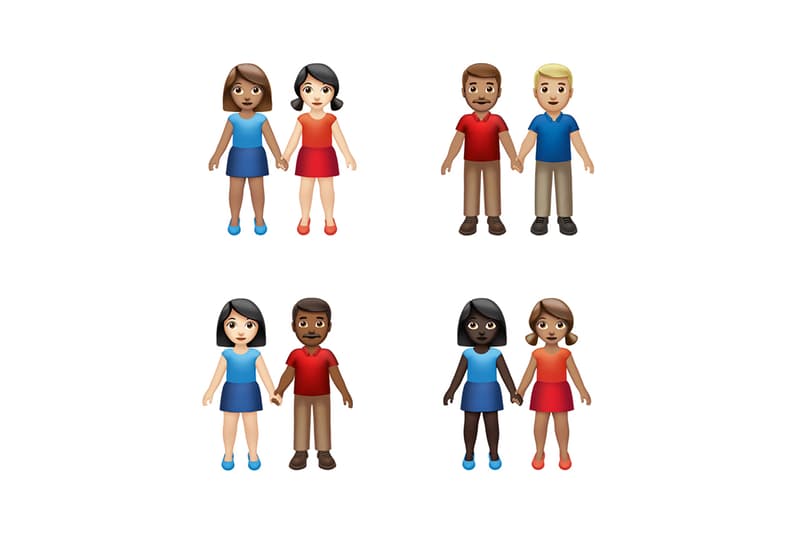 Apple released its second iOS 13.2 beta today, which revealed a plethora of new emoji options as part of the Unicode 12 emoji release. In total, the new update will include 59 new emoji characters. However, when gender and skin tone variations are considered, that number jumps to 230.
The people holding hands emoji sees the most notable new features, giving users the added ability to mix and match skin tones and genders to create custom couples, as well as select from a variety of gender-neutral people of various skin tones. In addition to the inclusive couple options, many new accessibility-focused additions can also be found among the group, including ear with hearing aid, mechanical arm/leg, person in wheelchair, guide dog and more.
Animal lovers will be excited to see even more adorable options to choose from, including a sloth, otter and flamingo. Food enthusiasts will soon be able to use waffle, butter and falafel icons, among others. After being teased in a preview earlier this year, the questionable pinching hand emoji has seen an update in design, along with other human gestures like yawning face and person kneeling. Parachute, ringed planet, yo-yo, sari, banjo, axe, bandage, white heart, and more will also make their debuts, along with circles and squares in a variety of new colors.
An official release date for iOS 13.2 hasn't been announced yet, but in the meantime, view the full list of upcoming emojis over on Emojipedia's website and check out how to use the new people holding hands feature below. Some of the emojis may still change slightly in appearance before the public release of iOS 13.2.
In other Apple-related coverage, here's how to replace your dead AirPods for less.