IKEA Celebrates Virgil Abloh's MARKERAD Collection With Quotation Marks Around Logo
Plus it has created the coziest line ever.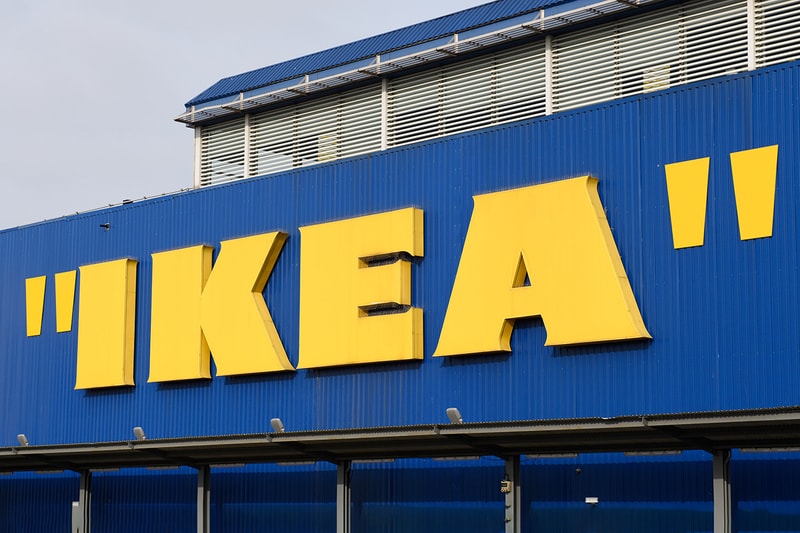 1 of 2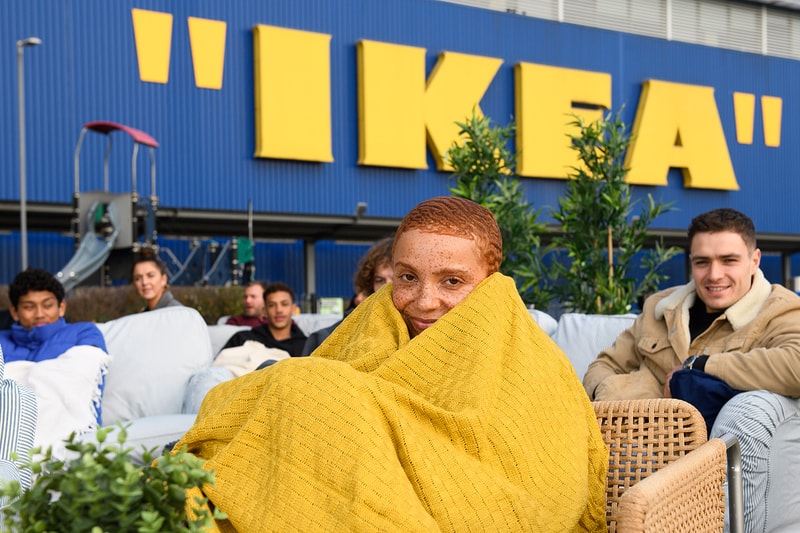 2 of 2
To show its excitement for tomorrow's MARKERAD by Virgil Abloh collection drop, IKEA has altered its logo for the first time in its long history. In celebration of Abloh's iconic use of quotation marks throughout his work, the furniture giant has followed suit by capping its bold yellow logo in huge quotation marks during the collaboration's release. The altered sign is currently on the front of IKEA's Wembley location, and it will stay up through launch weekend.
MARKERAD is being sold through a ticketing system that sold out in less than five minutes. IKEA is already experiencing lines at stores selling the range, but unlike most footwear campouts, IKEA is greeting members of its queue with sofas, armchairs, blankets and cushions to keep everyone cozy during their rather long wait.
The MARKERAD collection will be available to purchase for those who secured tickets at IKEA Wembley, Croydon, Dublin and all of its US locations November 1 to 3. If there is still stock available come November 4, those without tickets will have a chance to purchase what's left.
Watch the campaign's latest video below, and view the full MARKERAD collection through our previous coverage.