Caviar's $70,000 USD iPhone 11 Pro Has a Gold-Encrusted Watch on the Back
The 'Discovery Solarius' is part of a constellation-themed iPhone collection.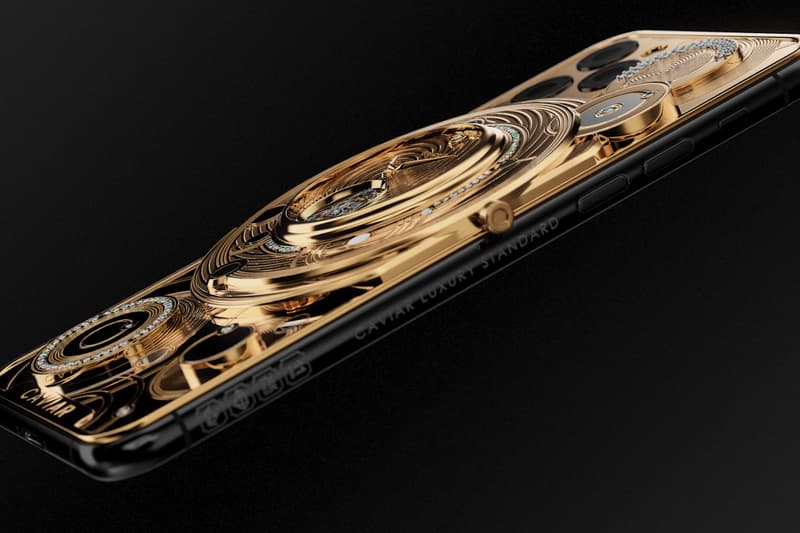 1 of 7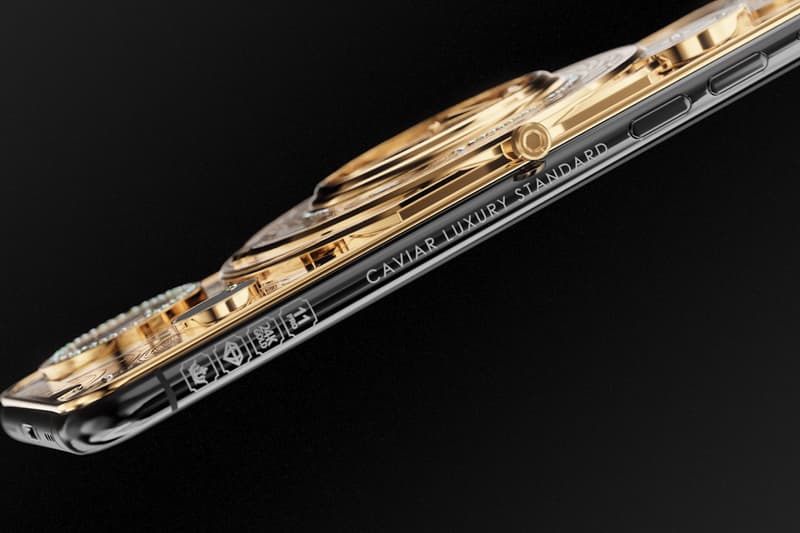 2 of 7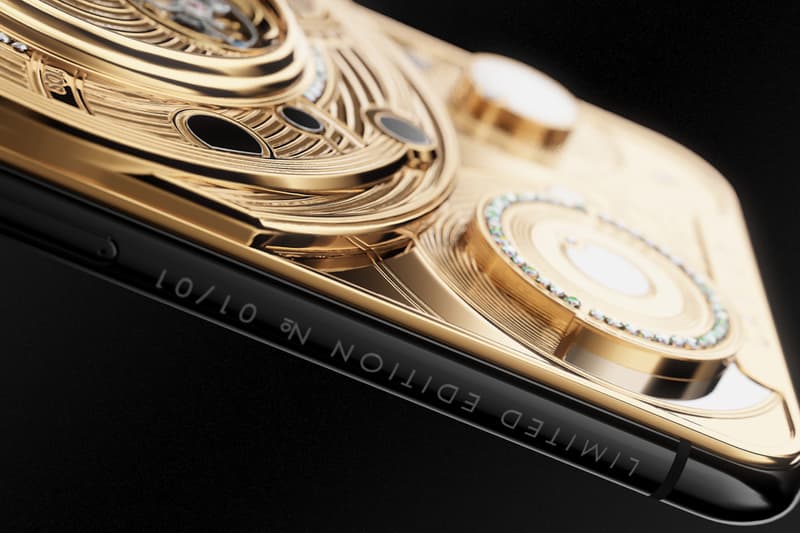 3 of 7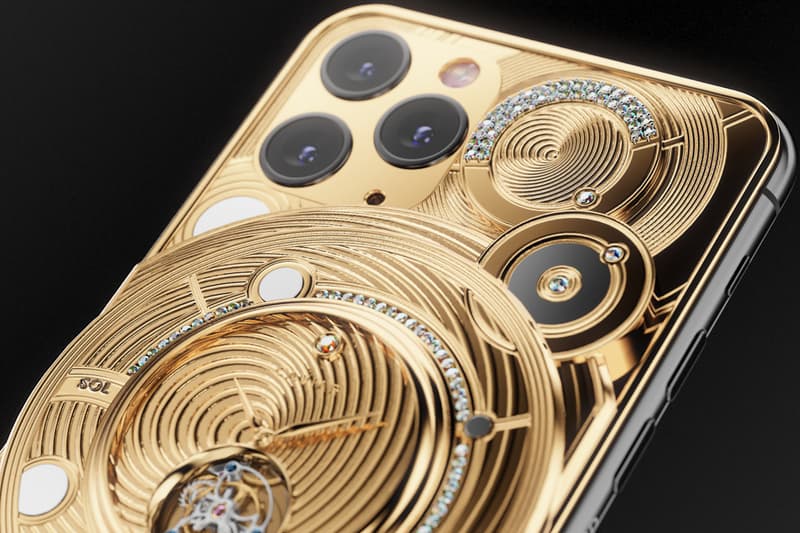 4 of 7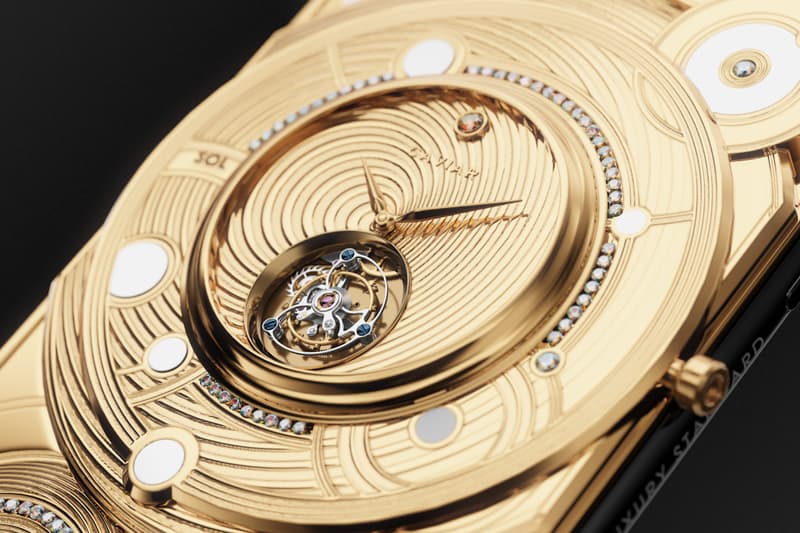 5 of 7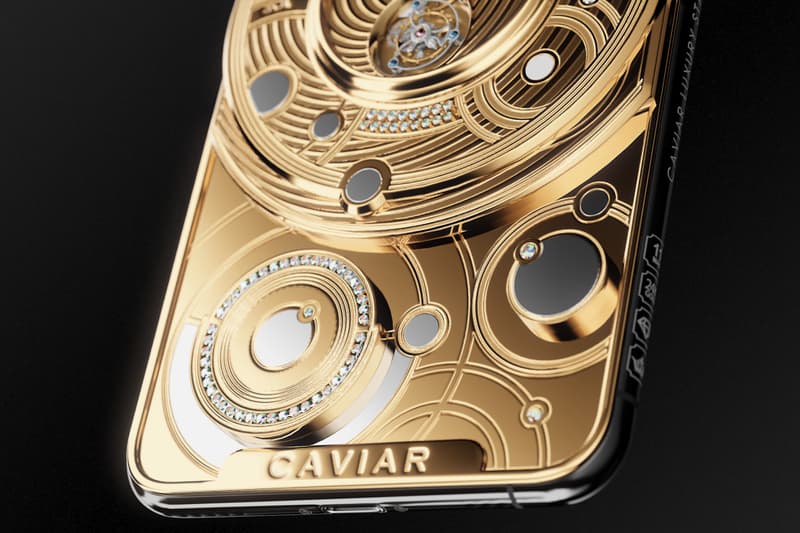 6 of 7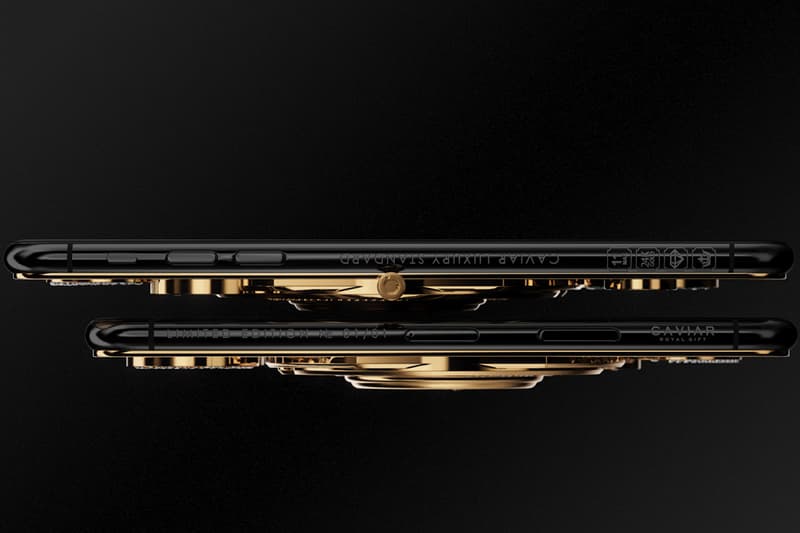 7 of 7
Caviar's latest Apple makeover comes in the form of a new iPhone 11 Pro, which has been created with a half-kilogram of gold, 137 diamonds and a luxury clockwork mechanism placed on the back as icing on the cake. Inside Caviar's iPhone 11 Pro "Discovery Solarius" tourbillon watch face are yellow diamond sunstones, as the smartphone's golden design is meant to "symbolize the eternal life that Sun gives to our planet."
The price of the phone is just over $70,000 USD for 64GB, making it one of the most expensive iPhone 11 models that consumers can purchase. However, the cost increases to $71,520 USD if customers decide to go for the 512 GB variant of the iPhone 11 Pro.
Joining the Discovery Solarius is an entire constellation-themed collection of iPhone 11 Pros, which include the Mars, Terra or Luna options. They all feature an actual stone taken from celestial bodies — respectively the planet Mars, the Tsarev meteorite, and Earth's moon — which boost the prices up to $8,100 USD — $8,260 USD apiece.
Find out more about each top-shelf phone on Caviar's webstore.
Meanwhile, we recently took a closer look at Apple's AirPods Pro.