Earl Sweatshirt Is Dropping a New Project Tonight
'Feet of Clay' is made up of seven new tracks.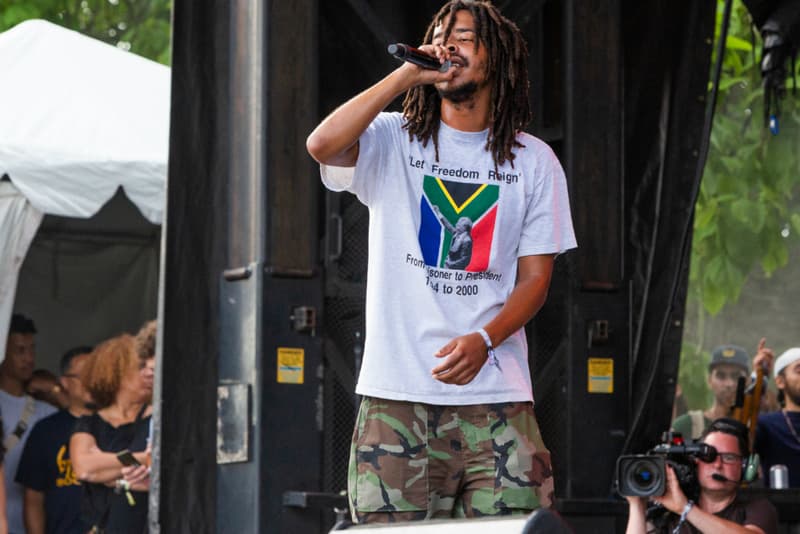 Following the conclusion of his 2019 tour, Earl Sweatshirt is readying a new project for release. Notably, the acclaimed lyricist plans on following up the critical success of his 2018 album Some Rap Songs by serving up a new project known as Feet of Clay.
Made up of seven new tracks, Earl Sweatshirt's new Feet of Clay project will include contributions from Alchemist, Mach-Hommy, Mavi and Ovrkast. This latest release from Earl is also notable for being his first multi-track offering for Warner Bros., which is releasing the project in partnership with Tan Cressida.
"'FOC' is a collection of observations and feelings recorded during the death throes of a crumbling empire," Earl Sweatshirt shares via an official press statement, breaking down the narrative and themes of Feet of Clay. A video for the Feet of Clay cut "East" will also hit YouTube tomorrow, November 1.
You can take a look at the track list for Earl Sweatshirt's new Feet of Clay project below, and check back tonight at 9 p.m. PST for a complete stream of the release. Earl also intends to accompany the debut of Feet of Clay by performing a special show in Los Angeles tonight as well, which you can also learn about below courtesy of Earl's official Instagram account.
For more, revisit Earl Sweatshirt and ZelooperZ's "Sunday Service 97" collaboration.
Earl Sweatshirt – Feet of Clay (Tracklist)
1. 74
2. EAST
3. MTOMB (produced by Alchemist)
4. OD
5. EL TORO COMBO MEAL (feat. Mavi)
6. TISKTISK/COOKIES
7. 4N (feat. Mach-Hommy)